If you're looking to up your style game, cufflinks are a great way to add some flair and sophistication to a blazer. With the right combination of shirt, cufflinks, and blazer, you can create an eye-catching look that will make heads turn. Don't worry – they're surprisingly easy to wear. Read on to learn how to wear cufflinks with blazer to enhance any outfit and more!
To wear cufflinks with your blazer, start by putting on a classic French cuff shirt. Next, choose a pair of cufflinks that match the color or material of your blazer. Silver or gold metal ones are always a safe bet. Finally, use the cufflinks to secure your shirt cuffs. Make sure they're evenly fastened and look good together with the blazer.
In this article we will focus on how to wear cufflinks with a blazer. The key is creating harmony between the two pieces of clothing, so it's important to choose complementary colors and materials. We'll also provide tips on selecting the right cufflinks for your outfit, as well as ideas for incorporating them into your everyday wardrobe. So let's get started!
Must Have Items to Wear Cufflinks With Your Blazer
Are you looking to take your blazer look to the next level? Cufflinks are a great way to add a touch of style and sophistication. Here are a few must have items to make your your cufflinks and blazer work well together:
More similar posts you shouldn't miss:
1. Cufflinks
Of course, cufflinks are the most important item when it comes to wearing cufflinks with your blazer. Cufflinks come in a variety of styles and materials, so you can find something that works with any ensemble. Try to match the material and color of your cufflinks to the blazer. Silver metal cufflinks with a black or navy blue blazer is always a safe choice. Meanwhile gold cufflinks work best with lighter colored blazers.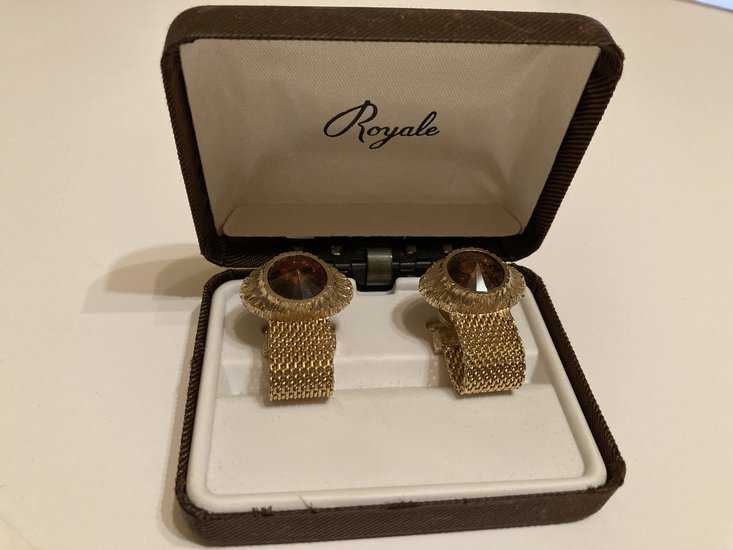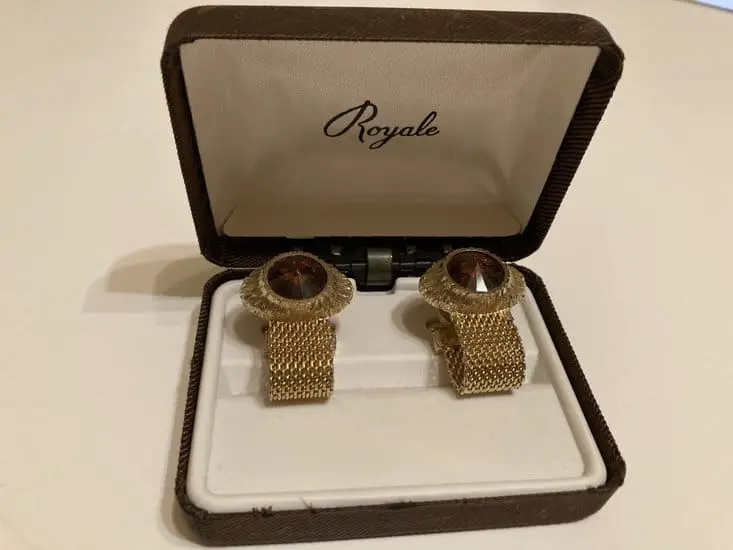 2. French cuff shirt
A French cuff shirt is essential for wearing cufflinks. These shirts are made with two layers of fabric that fold over each other. This allows room for the cufflinks to secure the shirt cuffs. It is important to choose a classic, timeless style for your French cuff shirt, like a plain white or cream color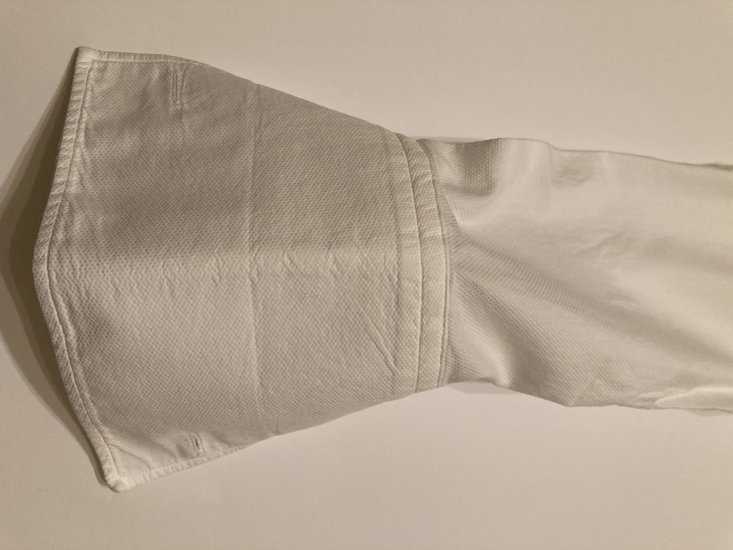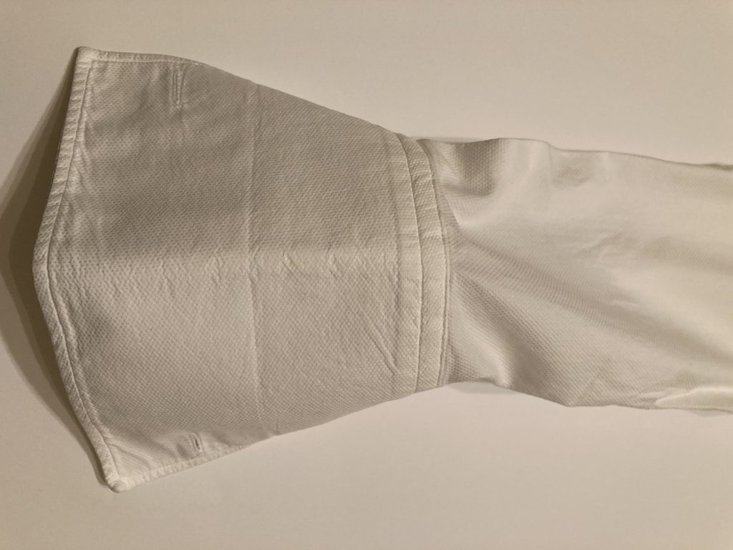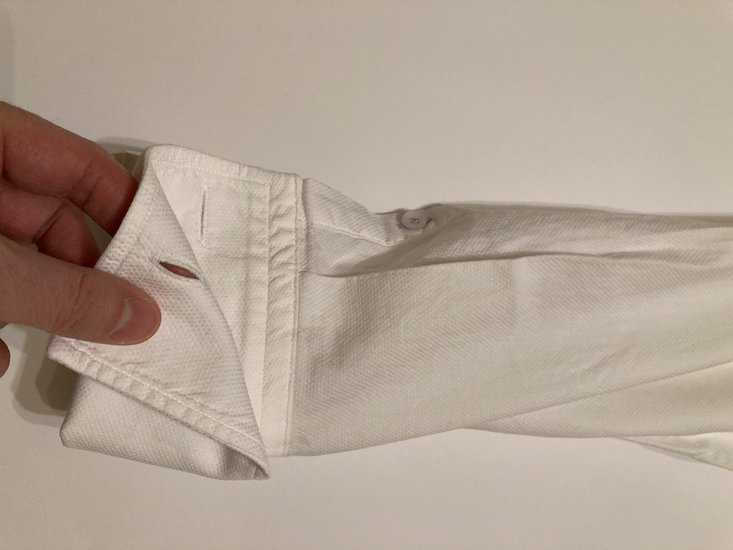 3. The Right Blazer
In order for the cufflinks to stand out, make sure you choose a blazer with minimal detailing. Opt for a classic style that is simple and not overly embellished. Plain colors like black, navy blue, or gray usually are the best, as they will give your outfit an elegant yet timeless feel.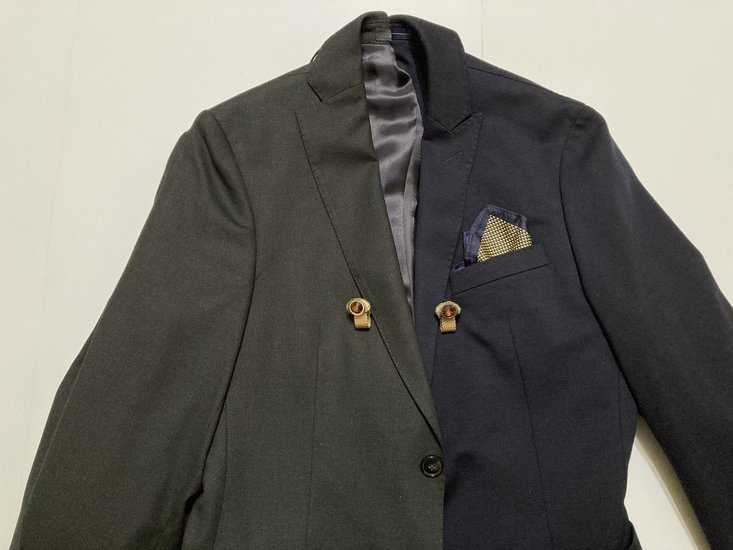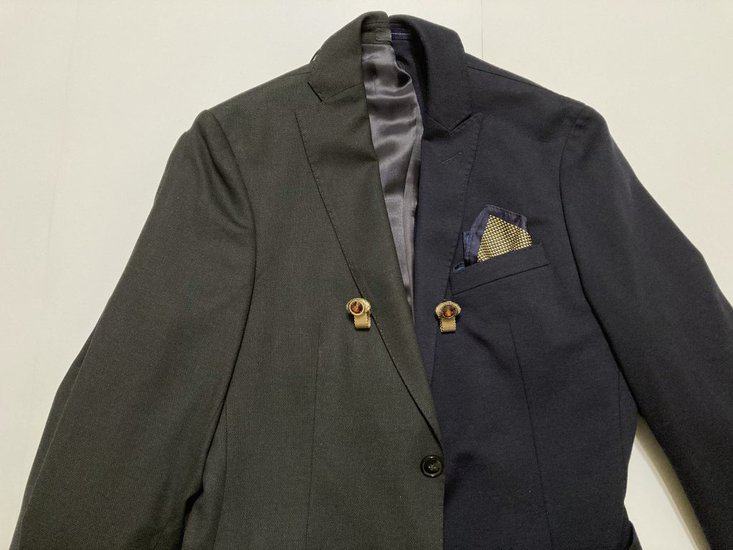 4. Tie Bar/Pocket Square
A tie bar or a pocket square are a great way to dress up your blazer and add some flair to the look. Try to match the material of the tie bar to that of your cufflinks for a coordinated look. You can get creative with the design, but make sure it's appropriate for the occasion.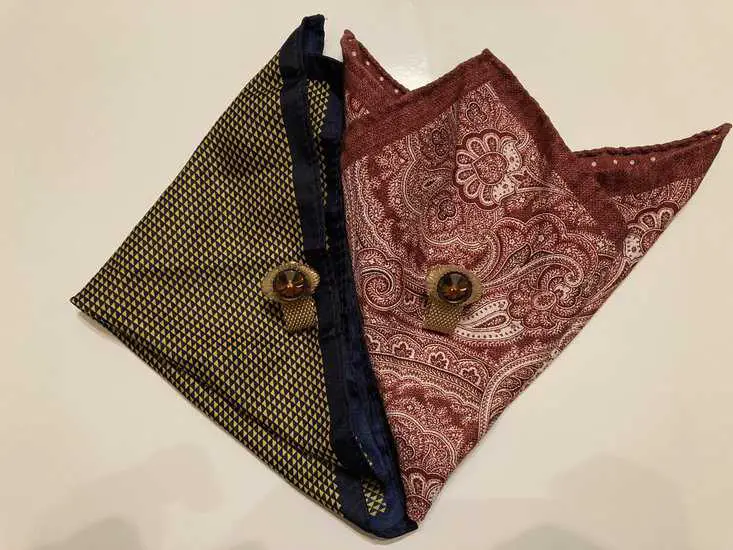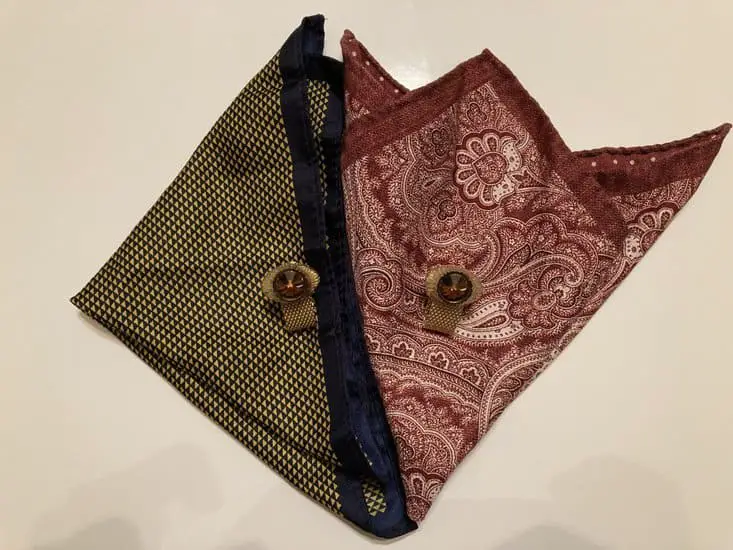 5. The Right Shoes
It is important to choose the right shoes when wearing a blazer and cufflinks. Shoes should be kept simple and classic, like leather loafers or Oxfords.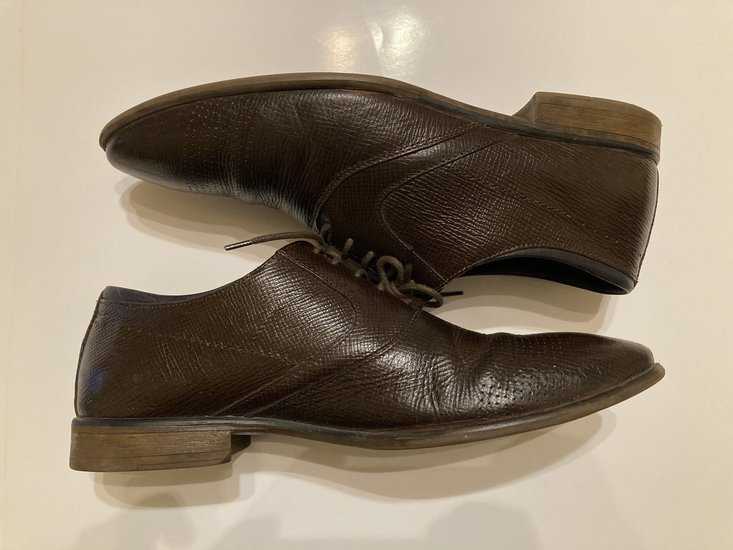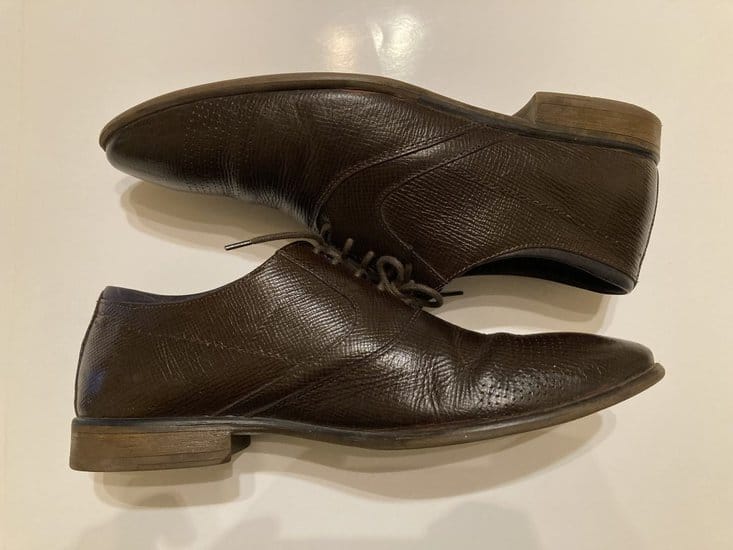 Avoid anything too flashy or over-the-top, as this will draw attention away from your blazer and cufflinks.
Now that you have all the pieces, it's time to put them together.
Tips on How to Wear Cufflinks With Blazer
Once you have all the pieces in place, it's important to make sure they work together. Here are a few pointers for wearing cufflinks with your blazer:
1. Pick Complementing Colors and Materials
It's essential to choose colors and materials that will look good together when wearing a blazer and cufflinks. Here's some useful pointers for pairing your cufflinks with the right colors:
Silver or white gold cufflinks pair well with light-colored or white dress shirts and dark blazers.
Gold or rose gold cufflinks pair well with darker-colored dress shirts, and medium toned blazers
Black or dark-colored cufflinks pair well with tuxedos or formal black tie attire.
Bright or bold-colored cufflinks can add a pop of color and personality to a neutral-colored dress shirt.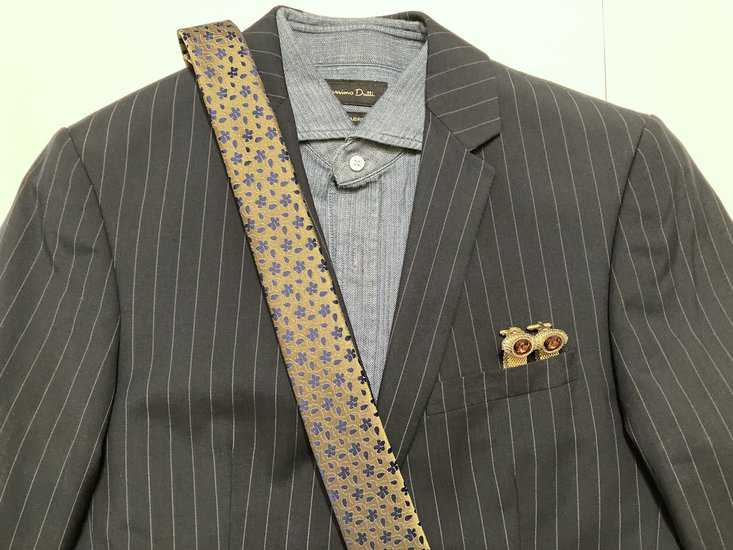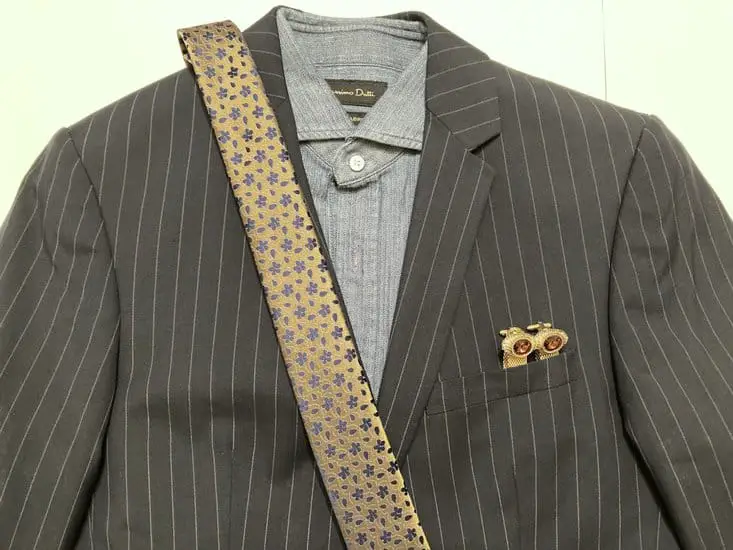 It's also worth noting that you should consider the overall style and formality of your outfit. A more formal or classic look might call for simple and understated cufflinks, while a more casual or trendy look might allow for more bold and colorful options.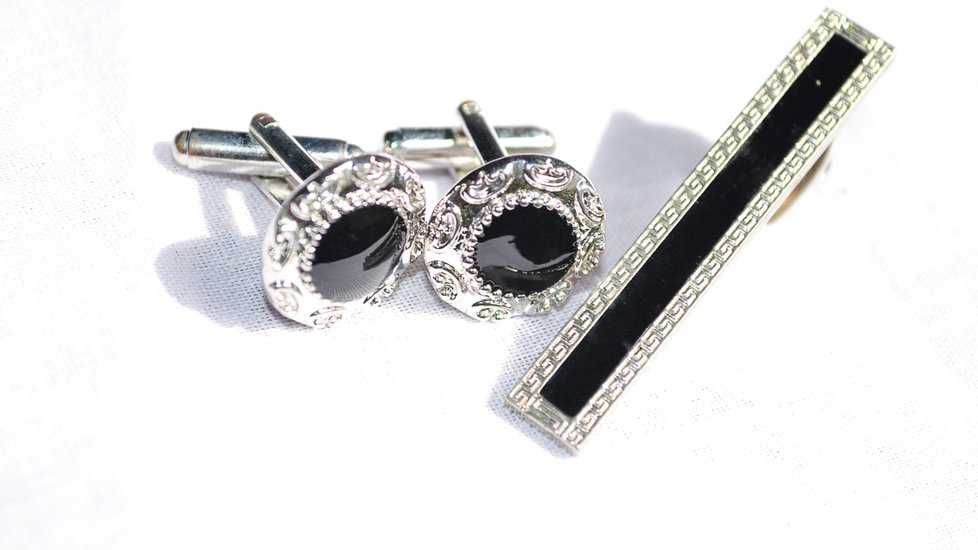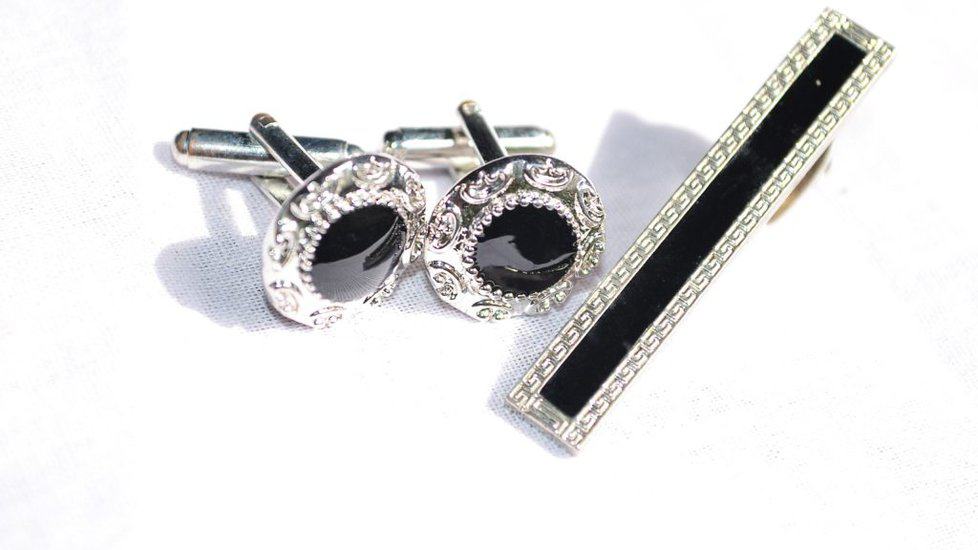 As mentioned above, silver cufflinks will look great with a black or navy blue blazer, while gold ones work better with lighter colors. If you're feeling daring, try a red plaid blazer with gold cufflinks and a pale blue shirt for a classy yet eye-catching ensemble. Meanwhile a less common color for a blazer, burgundy, looks great with antique or intricate cufflinks, as they will provide a hint of contrast.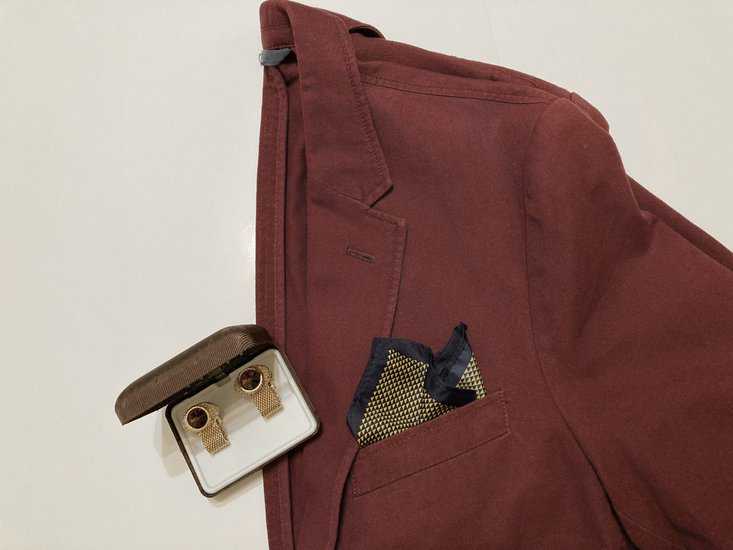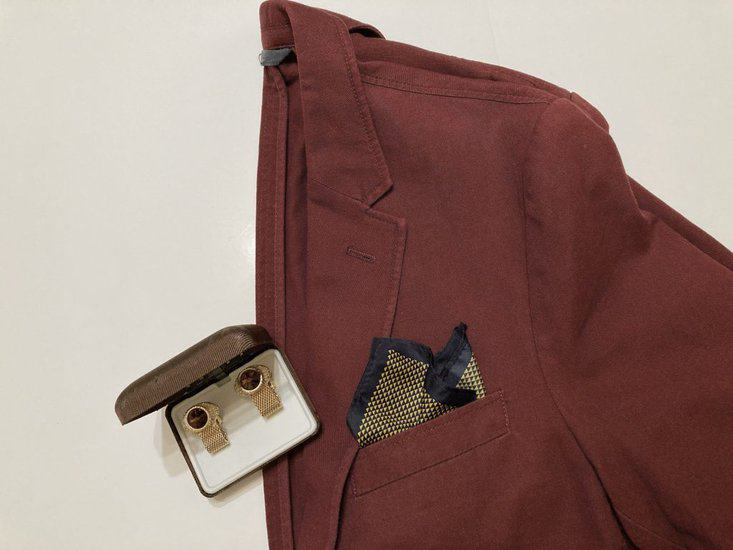 2. Make a Statement or Keep it Classic
Cufflinks can make a statement, so choose ones that represent your individual style and taste. Whether it's classic metals, unique materials like wood or even quirky prints – the options are endless when it comes to expressing yourself through your accessories. Just remember, less is more!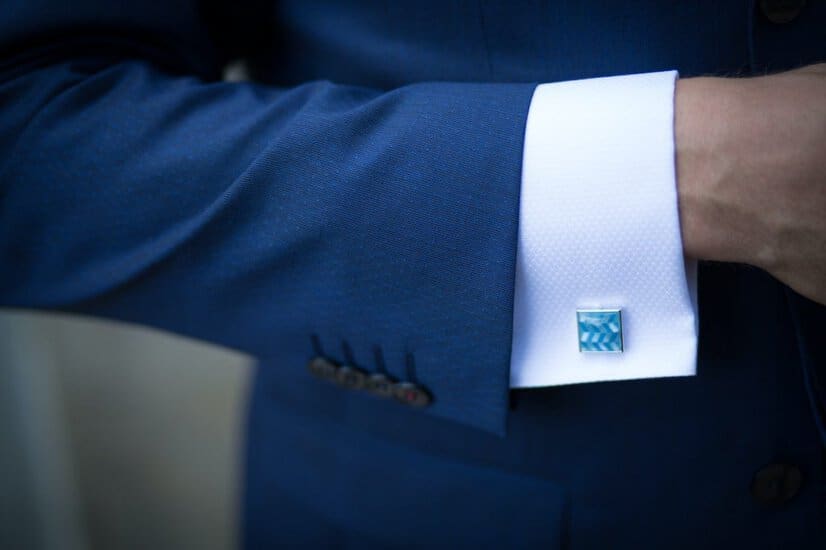 If you want your ensemble to look timeless and classic, keep accessories simple. Avoid overly flashy designs or bright colors as these can distract from the overall look of the outfit. Stick to neutral colors if possible.
3. Be Confident
It's important to be confident when wearing cufflinks with a blazer. The right outfit will make you stand out in a good way, so feel free to strut your stuff! As long as all the pieces go together and are appropriate for the occasion, you'll be sure to look sharp.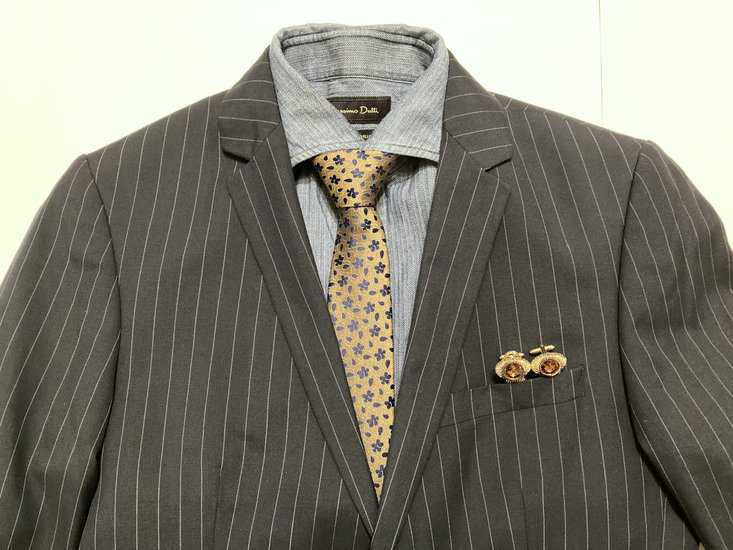 Frequently Asked Questions
Do cufflinks go on shirts or blazers?
Cufflinks should go on your shirt, not the blazer. When wearing a French cuff shirt, simply place the cufflinks through the two layers of fabric to hold the shirt cuffs in place.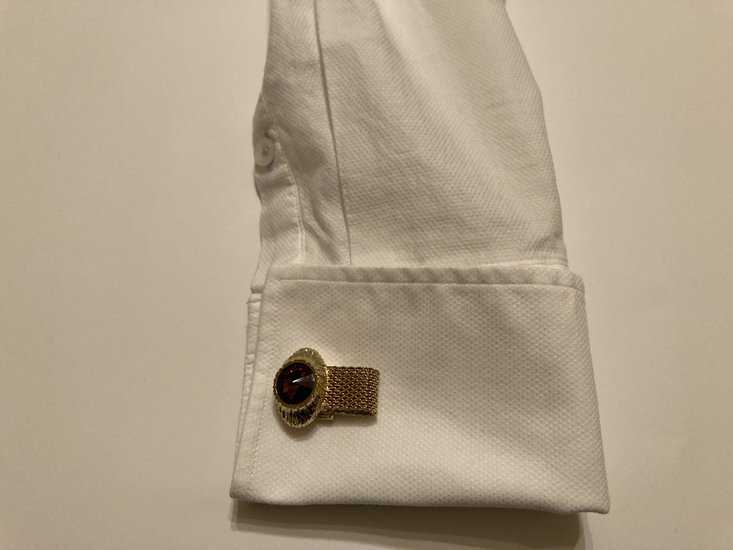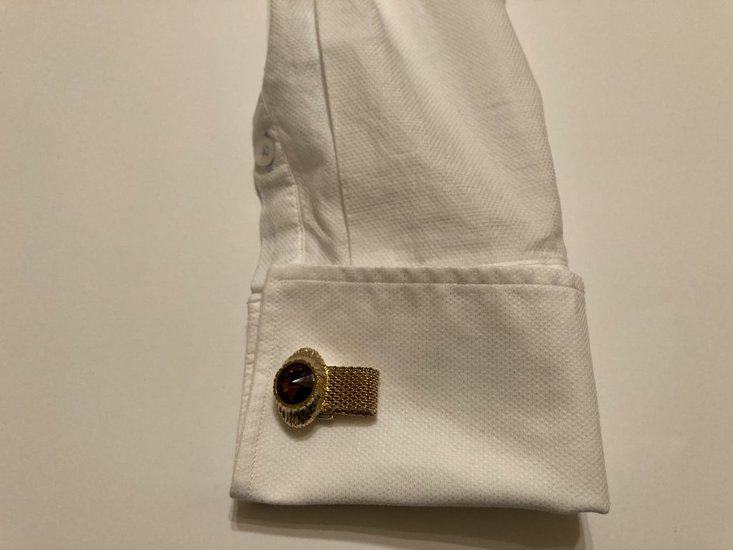 Can you wear cufflinks with a normal button up?
No, cufflinks can only be worn with a French cuff shirt. This type of shirt is made from two layers of fabric that fold over each other, allowing room for the cufflinks.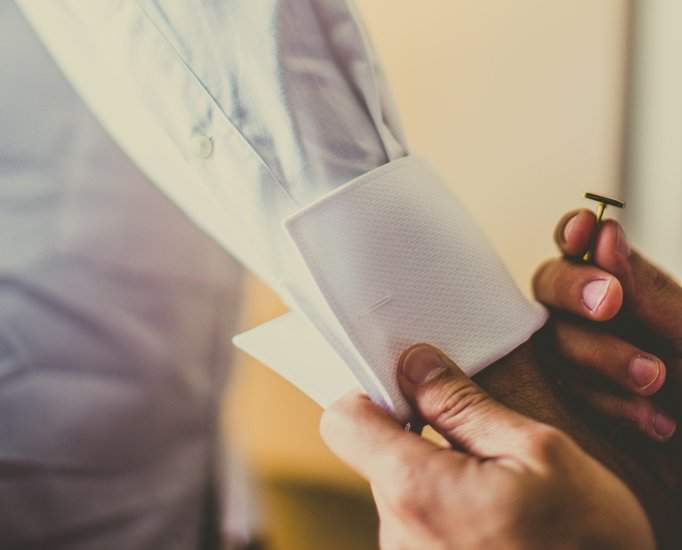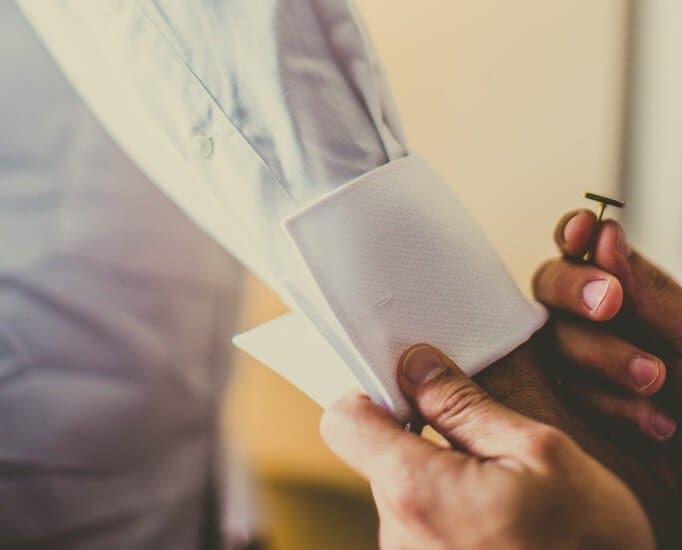 Is it OK to wear cufflinks without a tie?
Yes, cufflinks and a blazer can be worn without a tie. However, to pull the look together, you may want to add a pocket square or tie bar that complements your cufflinks. It is important to consider the overall look and to make sure nothing looks too busy or over-the-top.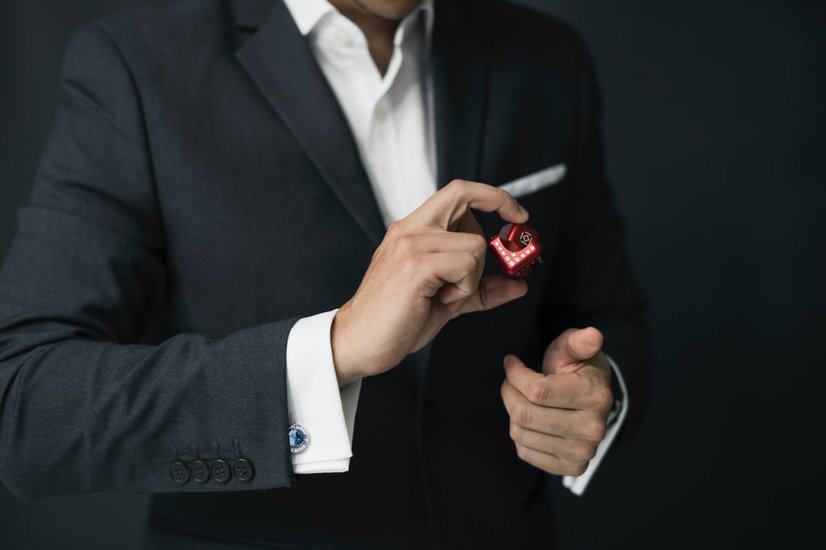 Can you wear cufflinks with a shirt that has buttons? – pic white shirt with the cufflinks
Yes, you can wear cufflinks with a shirt that has buttons. You can do so in two ways that are clearly shown in this video!
What do cufflinks symbolize?
Cufflinks are a classic men's fashion accessory that symbolize sophistication, refinement, and style. They were traditionally used to fasten the cuffs of white dress shirts together, but today they can be found in a variety of styles and materials to suit any wardrobe. Wearing cufflinks can be a subtle way to express yourself and your individual style. Whether you're dressing for an evening out or for the office, a pair of cufflinks will always make sure you look put-together.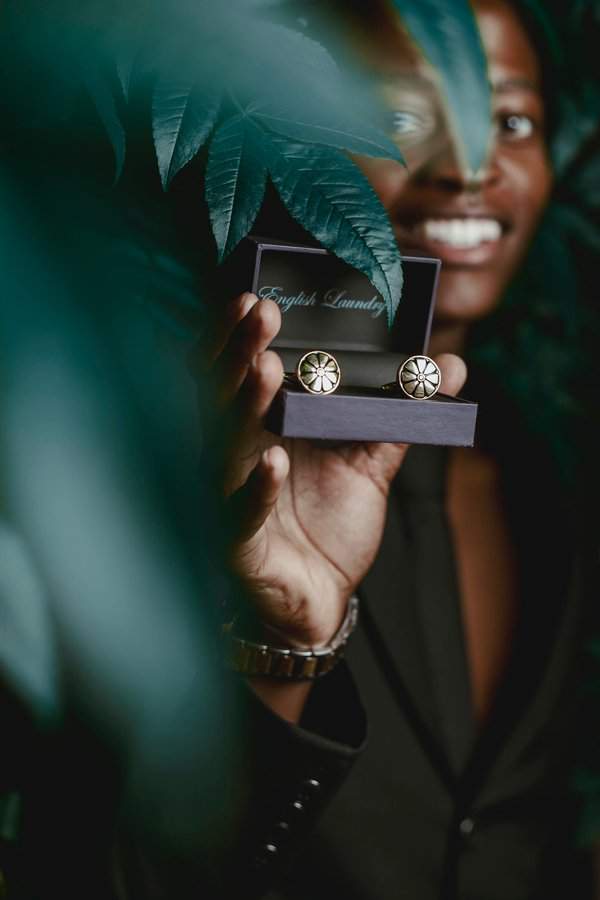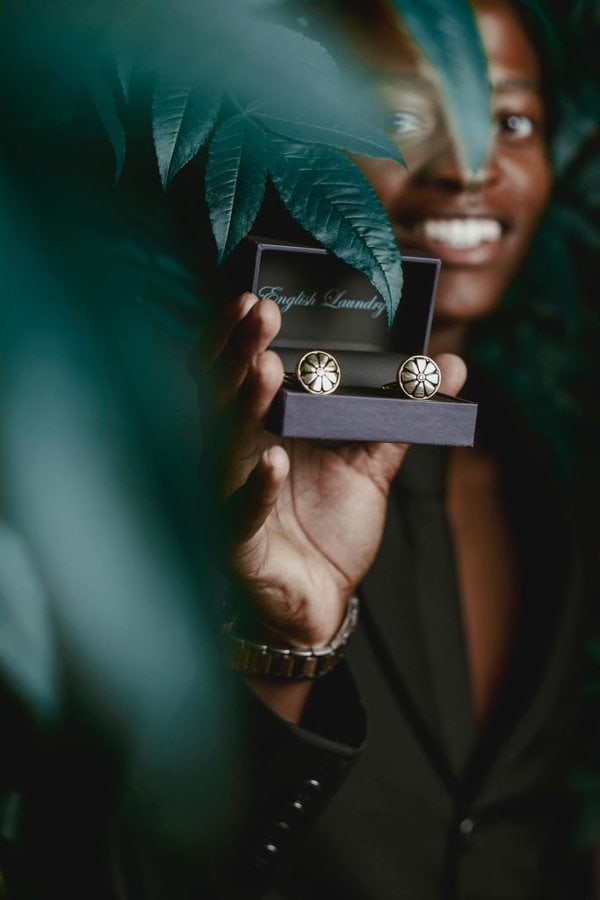 What shape cufflinks are best?
The best shape of cufflinks will largely depend on your own personal preferences and style. However, there are some shapes that tend to be more popular than others in men's fashion. Traditional round, rectangular and square cufflinks are some of the most popular choices.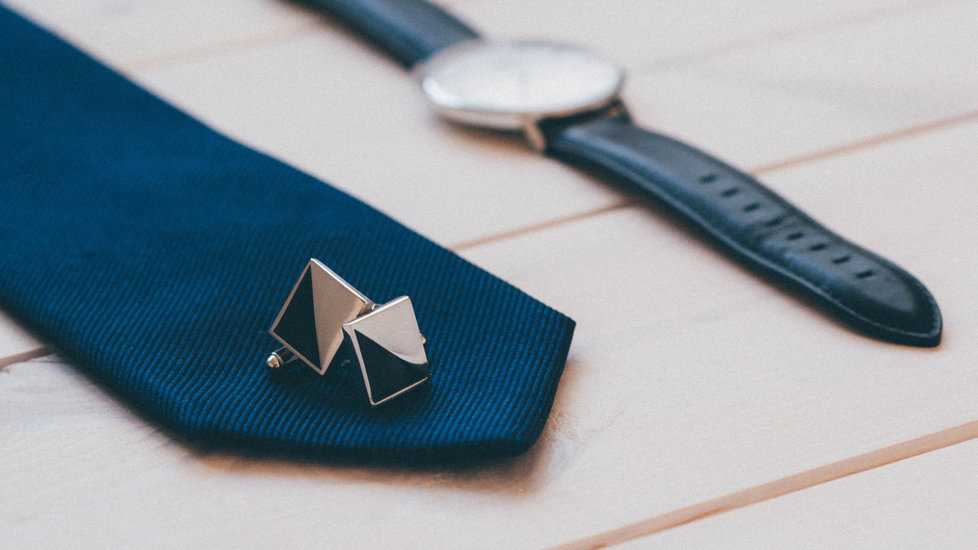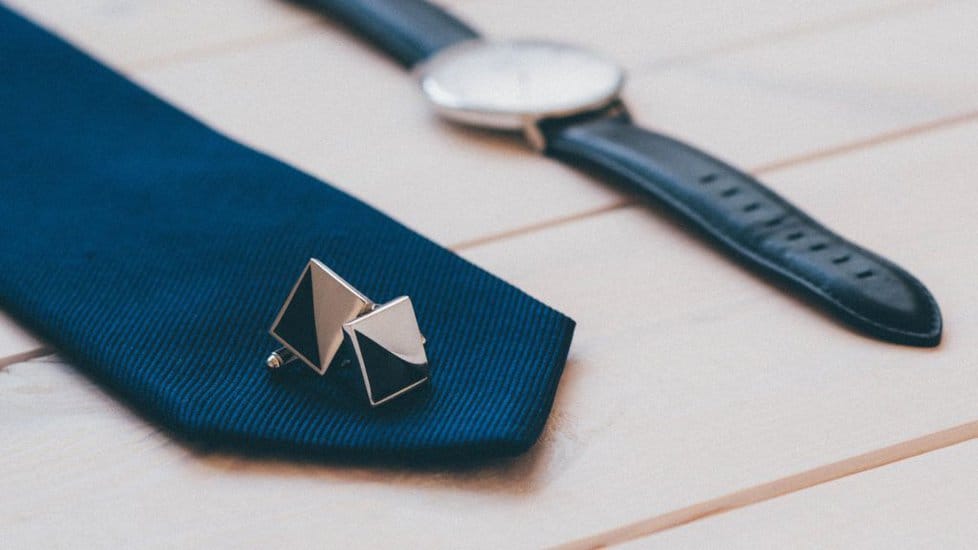 Why do men need cufflinks?
Cufflinks are considered an essential accessory for any formal outfit. They add a hint of sophistication and also help keep shirt cuffs together and secure. Cufflinks can be made from a variety of materials such as metal, gold, silver, platinum or even enamel and can come in unique designs to match individual tastes.
Should you wear cufflinks with a suit?
Cufflinks can take your ensemble from nice to unforgettable. Many argue that wearing cufflinks with a suit is essential and should be considered an important part of men's fashion. However, it's not just a matter of style — cufflinks can also be practical. They keep your dress shirt cuffs together, providing a cleaner, more professional look. That said, there are times when wearing cufflinks may not be necessary or appropriate.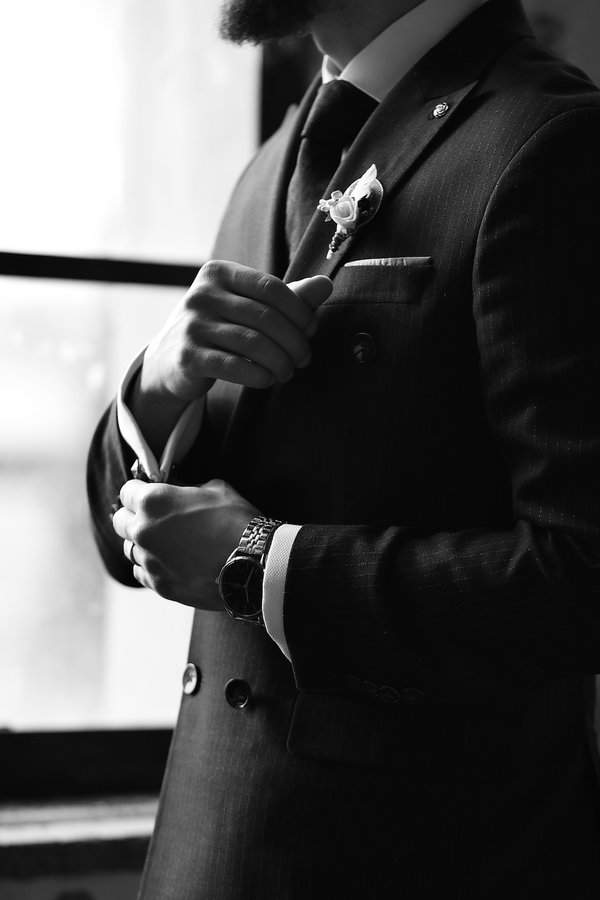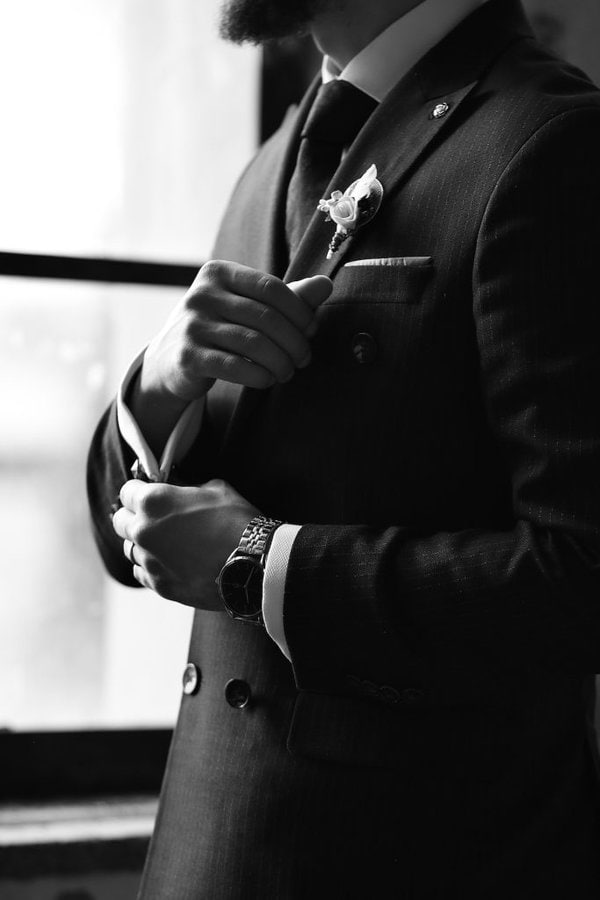 Conclusion
At the end of the day, there is no wrong way to wear cufflinks with your blazer. As long as you have chosen items that work together and are appropriate for the occasion, you can't go wrong. So have fun and experiment with different looks – you may be surprised at what you come up with!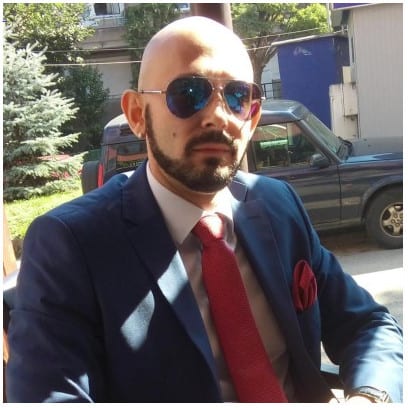 Samoel Ovanessian is the founder and creator of StylishAlpha.com – a website dedicated to men's fashion. As a proud owner of more than 200 ties, he loves digging through new clothing combinations for everyday use, formal events and even just for fun. You can read more about Samoel here.