The era of the 3-piece suit is now a thing of the past. What was once the norm to wear matching blazers or jackets with trousers, today's fashion trends have changed. While the charm of a matching suit isn't lost, the modern age of fashion has ushered in new styles. For instance, blazers that do not match your pants! To some, this may sound completely absurd. However, a contrasting set of blazers and pants isn't as crazy an idea as you may think. 
 So, for the concern should your blazer match your pants, In short, your blazer does not need to match your pants. It is perfectly okay to wear contrasting blazers and pants to pull off formal and casual attire. That is the new norm nowadays, and it even has a name: separates! You will find many fashion icons and celebrities boasting this new look. 
The combination of mellow jackets with vibrant-colored pants is the new and upcoming fashion trend. So, perhaps it's time for you to experience the art of putting together what may seem like a pair of mismatched blazers and pants. If you need help, this article will provide you with all the tips you need to put together the perfect combination and look the part for any occasion! 
What Are Separates?
Separates are the complete opposite of a three-piece suit. Suit separates refer to the idea that your trousers are of a different style or color than the blazer or jacket that you're wearing. 
So, if you are wearing a navy blazer with gray pants or a beige blazer with jeans, you're essentially wearing suit separates. Such contrasting pairing can serve killer looks on both formal and casual occasions!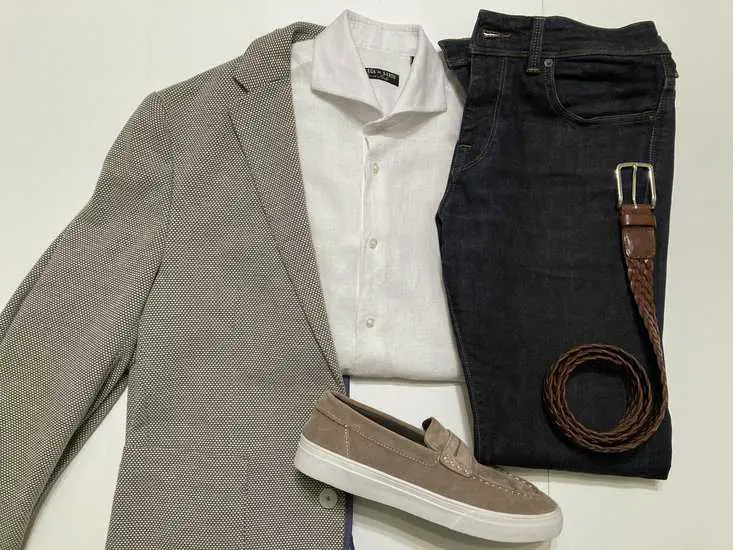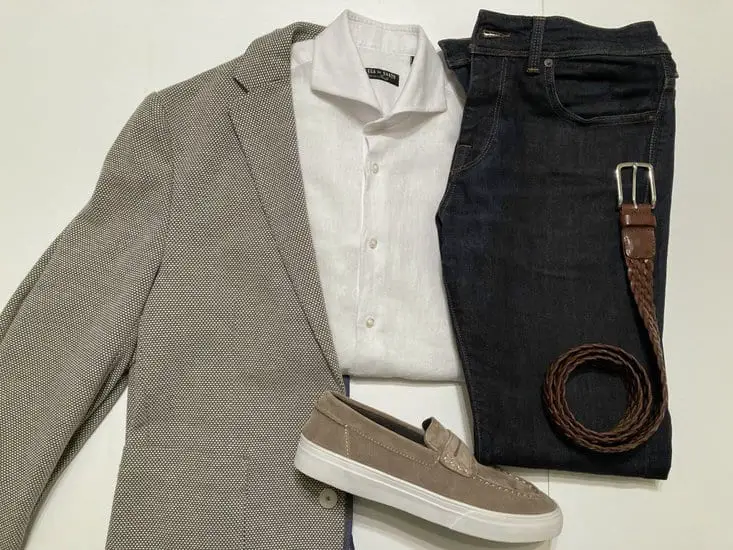 Suit separates come with their challenges. For one, you cannot put any blazer style and color with just any pant style and color available. That's sadly not how it works. Despite being different, the pants and blazer are supposed to complement each other and come together as a cohesive look. Only then will you exude charm, class, and style. 
However, once you figure out which colors go well together, there will be no stopping the number of outfits you can create to stand out from the crowd. 
Things To Keep In Mind When Wearing Suit Separates
Wearing a different-colored blazer over different-colored pants may be a fabulous fashion statement, but as we mentioned earlier, it can also be challenging. So, to make sure you do not end up flaunting an uncoordinated outfit, here are some tips to keep in mind when pairing separates. 
You also don't want to miss these other top posts in this category:
Color Contrast Is Key
Color coordination does not always mean matching hues. Rather, it refers to a cohesive coming together and blend of colors that complement each other. Hence, you need to be aware of the kind of colors that blend well and ones that should never be put together, even by mistake.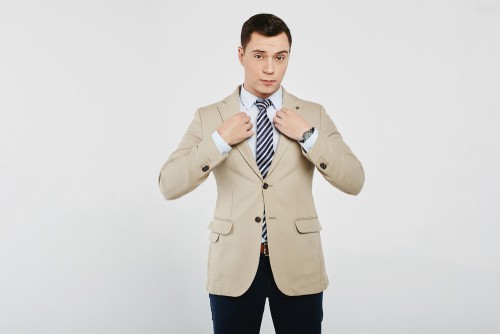 For instance, a black blazer with brown pants or vice versa is a terrible choice! Both the colors are dark and will clash with each other instead of highlighting the other. Contrarily, pairing a black blazer with gray pants or khaki blazer with black pants will turn heads your way wherever you go. These colors complement each other!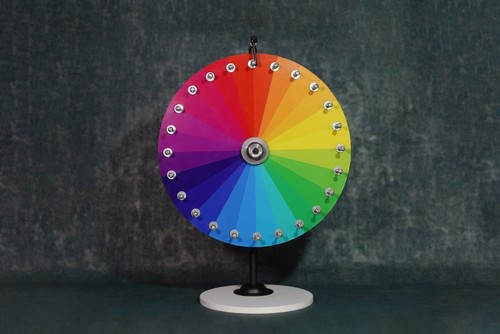 One tip to make sure you do not make a mistake in color-coordinating the blazer and pants is using the color wheel. Start small. Try pairing a primary color with a secondary one, and gradually you will fall into the rhythm of choosing your color combos!
Double-Check The Size
Again, wearing a different blazer over different pants does not mean wearing just anything at hand. One important thing to consider is the size of the clothing. So, wearing fitted pants with an oversized blazer may not be the wisest choice for everyone.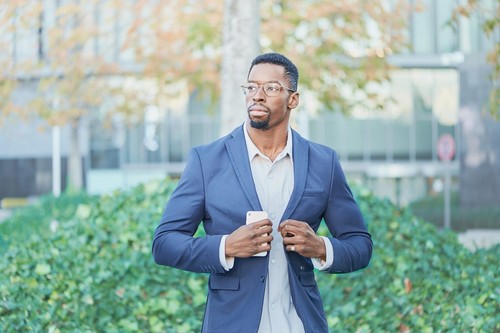 Try on the blazer and pants to check if the size is proportionate and flows well together. This will give you a sharp and dapper appearance. 
Keep The Fabric The Same
Many people find that keeping the fabric of your blazer and pants the same is a safe choice. So, you want to pair the linen pants with a linen blazer, cotton pants with a cotton blazer, corduroy with corduroy, etc. While this is a safe and doubtlessly harmless choice, it isn't the only option. 
You can very well pair your blazer with pants, even if they both have different fabrics. Although, this depends more on whether the two go together, and in most cases, various fabrics complement each other.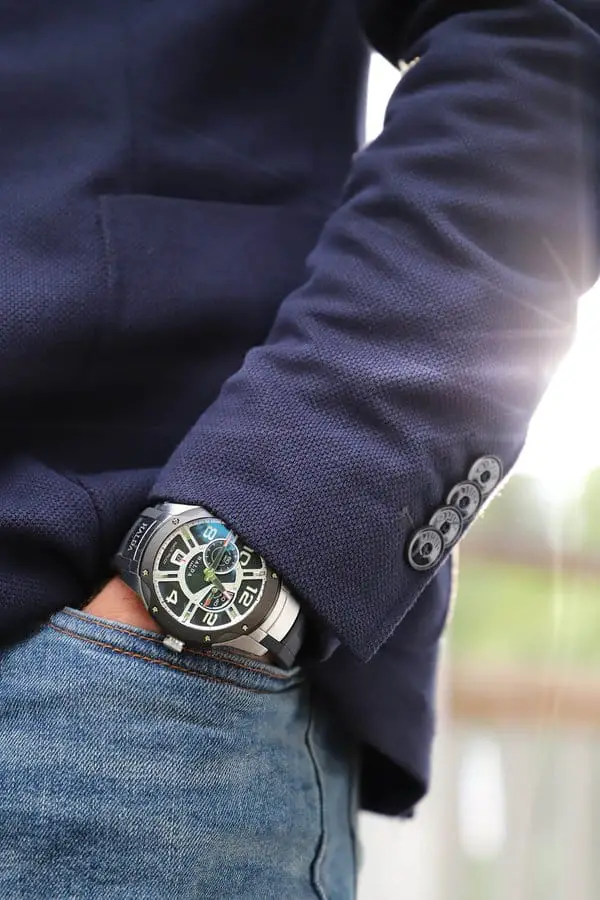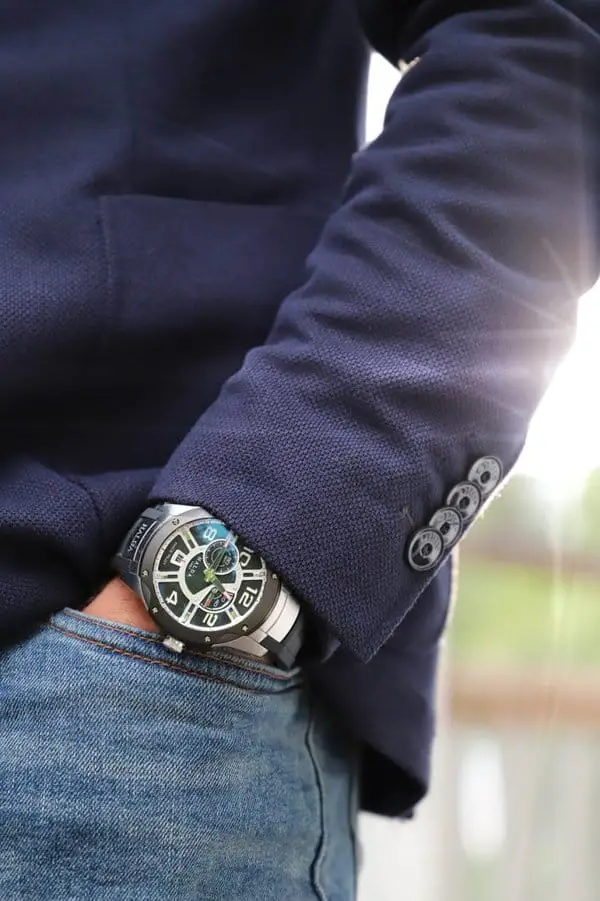 Your linen or velvet blazers will perfectly pair with jeans for a refreshingly creative look!
Blazer & Pant Color Combinations That Complement Each Other
Have a blazer at home but are unsure what kind of pants to pair it with? Here are some fantastic color combinations for blazers and pants that guarantee to exude a chic look. 
Some classic color combinations for blazers and pants include the following:
1. Navy blue blazer paired with gray pants.
If you're going for a charming and classy appearance, this timeless look will do the job for you! You can pair it with a white or blue dress shirt to finish off the look.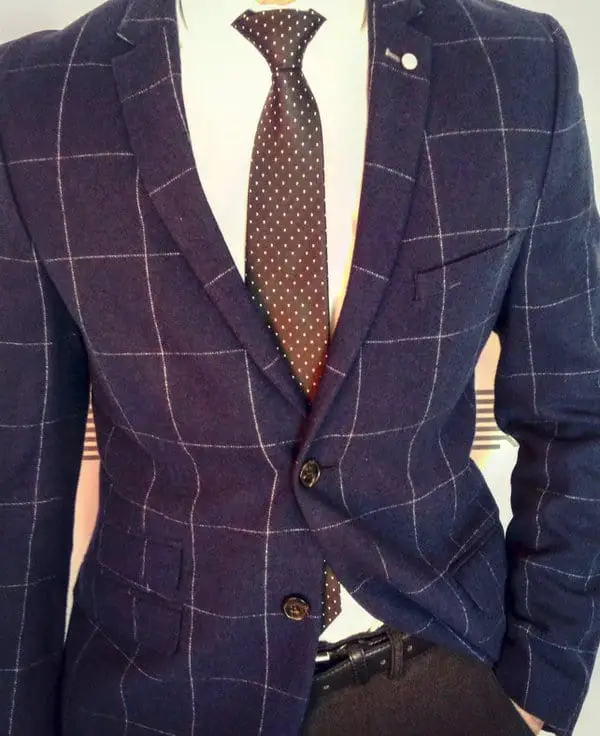 2. Navy blue blazer paired with khaki pants
If you desire to be creative, then pairing the navy blue blazer with khaki pants is a bold choice. This look has a very diverse quality and will allow you to blend in different kinds of events ranging from formal to informal.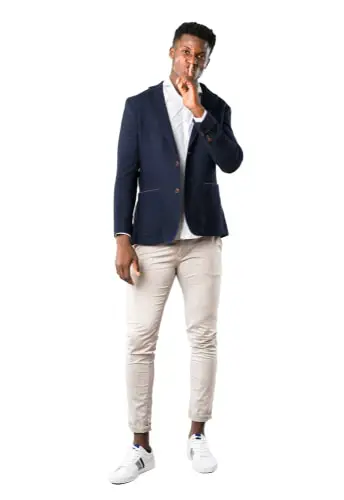 Pair it with a pink dress shirt if you want to make a statement. On the other hand, you can create an extremely classy look by finishing it with a white dress shirt and a pair of white trainers or sneakers. 
3. Red/Maroon blazer paired with blue trousers
The red blazer and blue trousers are a refreshing and sporty look. You can finish the look with a denim or a pink shirt to give it a more outdoorsy vibe. Although, a white T-shirt will also enhance this combination to create a casual appearance.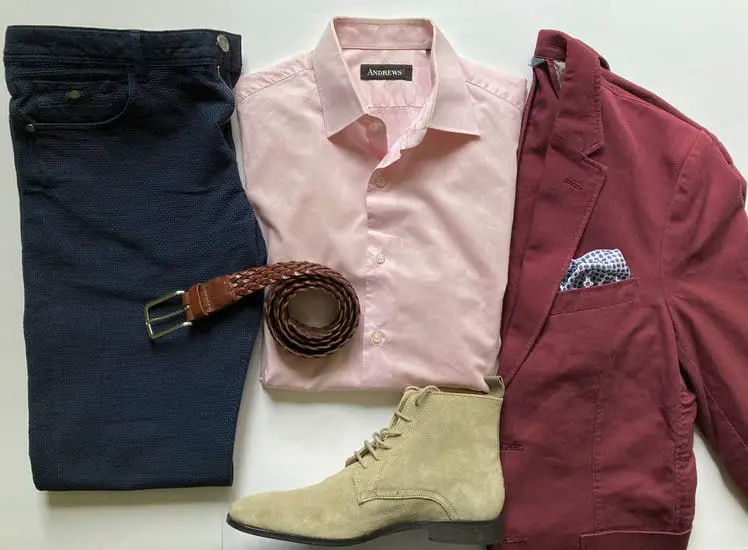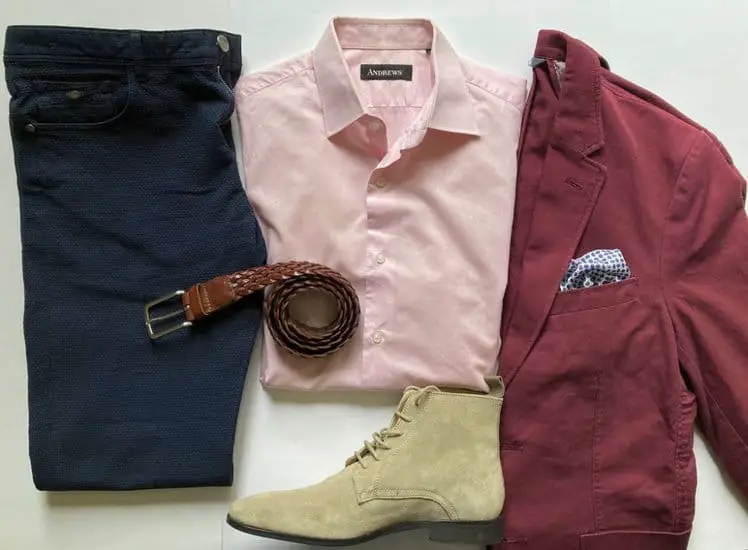 4. A gray blazer paired with navy blue pants
This is a classic and perfect formal look. The fantastic combination of gray and navy blue will see you through many successful formal meet-ups, interviews, and other such gatherings! Hands down, this is a combination that cannot go wrong.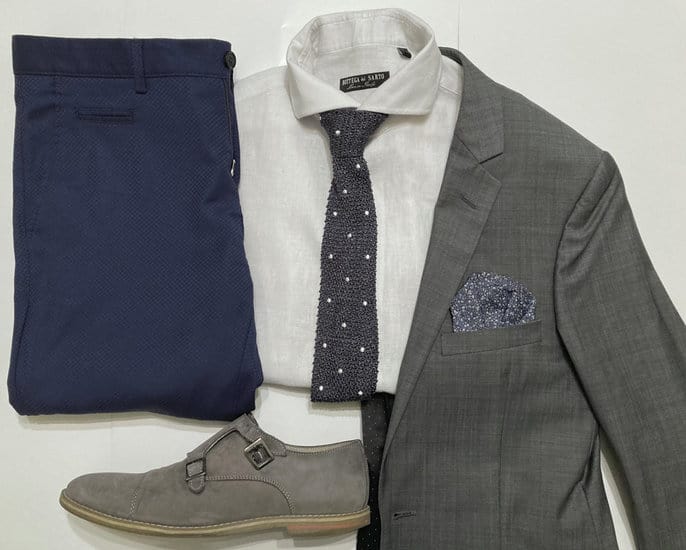 You can enhance the formal nature of the look by wearing a striped shirt underneath or a white shirt with a blue knit tie and complete the look with a pari of gray shoes. You can also make it look fresh and smart by wearing a white T-shirt and sneakers with it. 
5. A dark navy blazer paired with checkered light-gray trousers. 
This is one of the most elegant combinations and a perfect pairing for attending marriage ceremonies. The dark navy blazer with gray checkered trousers exudes class as well as charm, creating a smart and neat look. Pair it with a white dress shirt, and no one will be able to take their eyes off you.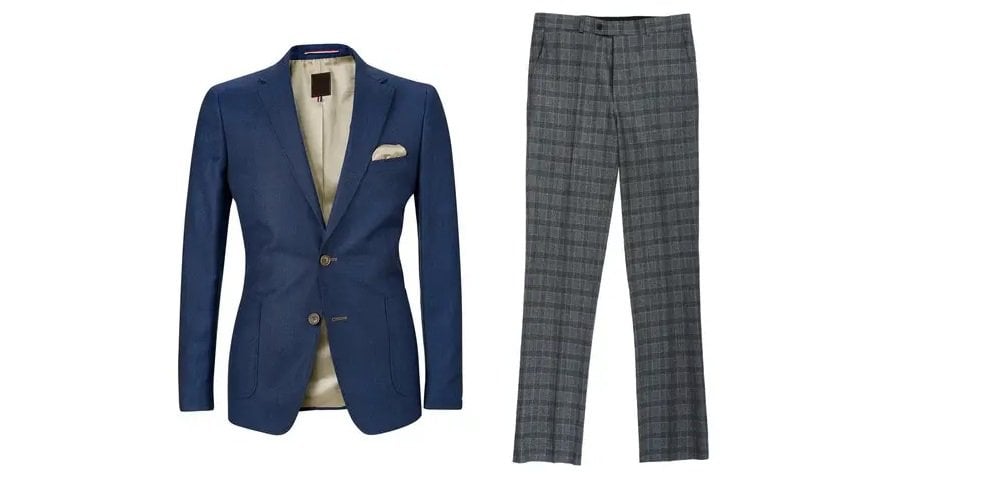 6. Burgundy blazer paired with gray trousers
The burgundy blazer will set you up to receive well-deserved attention wherever you go. In addition, the complementing gray pants not only complete the look but are mellow enough to highlight the blazer without exaggerating it excessively.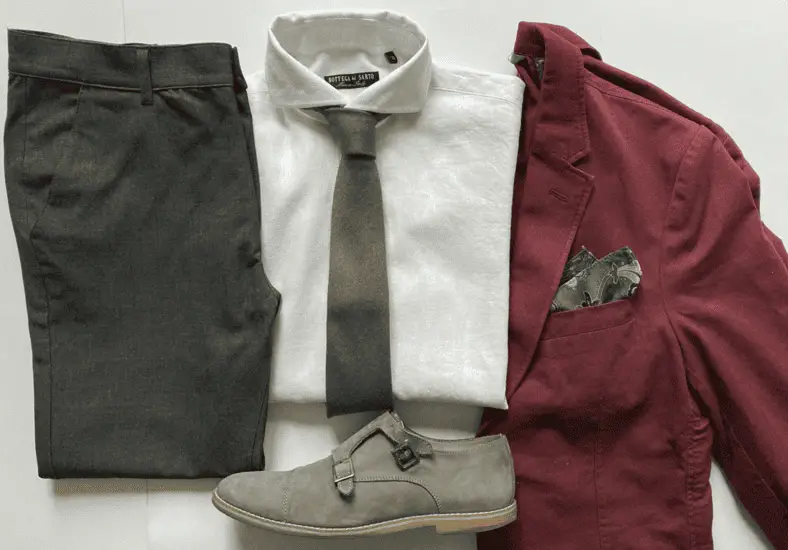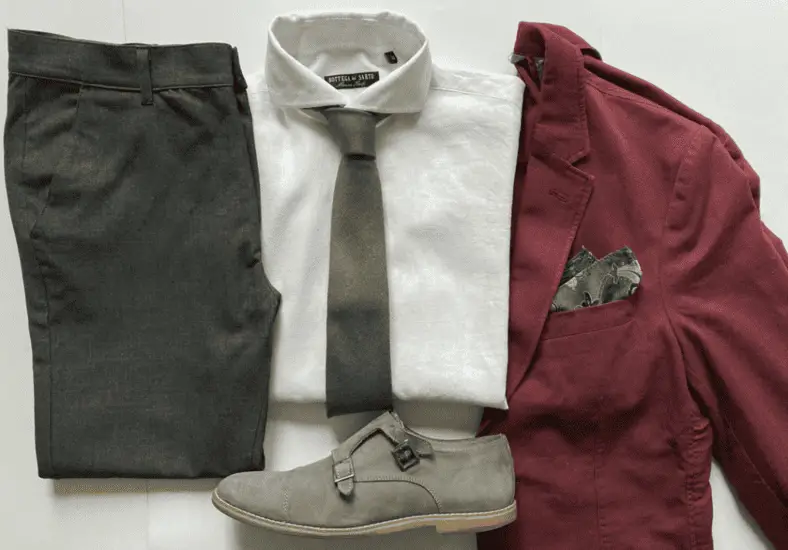 This perfectly balanced look can steal the spotlight at any party or formal gathering. 
Frequently Asked Questions
Do blazers and pants have to match?
No. Although traditionally, the idea of wearing a jacket and pants that don't match was questionable. The evolving fashion sense is now adapting to unique and creative blazer and pants combinations that do not always match purposefully.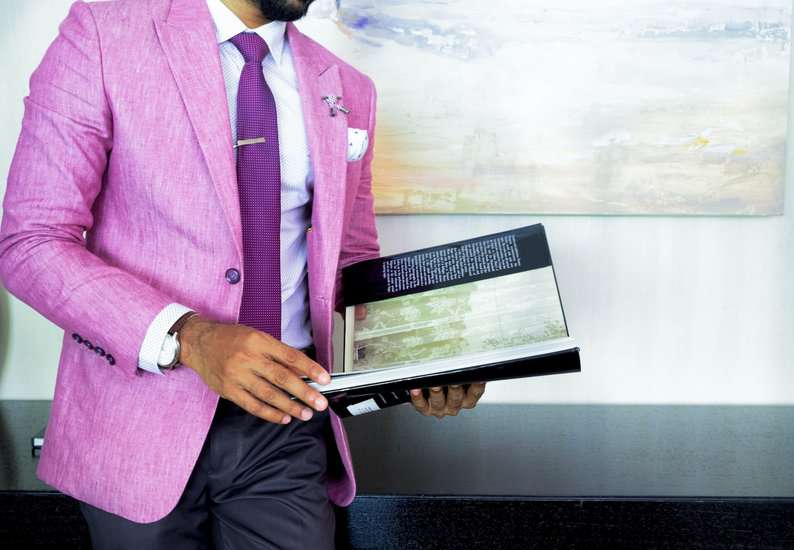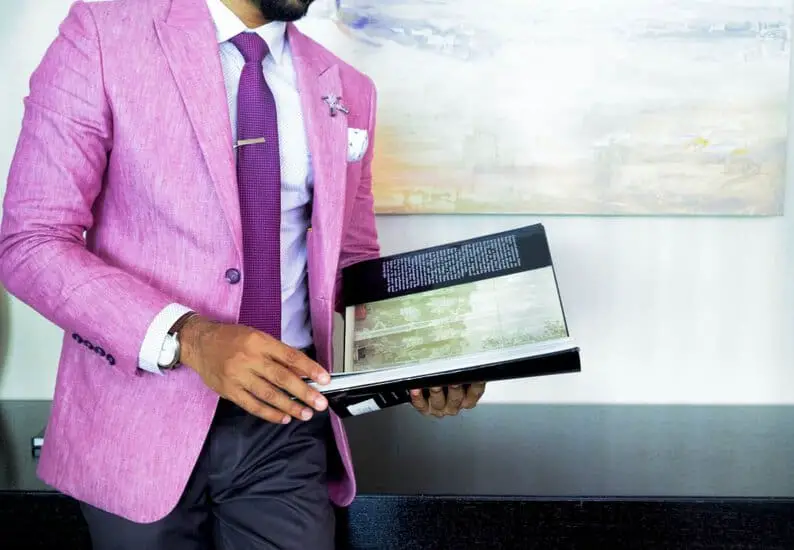 Can a blazer and pants be of different materials?
Absolutely! Pairing jeans with linen or velvet blazers is the new trend these days. Although a similar fabric is a good choice, experimenting with blazer and pant combinations of different materials produces unique and bold looks. 
What color blazer goes with everything?
Typically, a black or navy blue blazer will go with everything. This is true for both men and women. You can style these with different colors and fabrics of pants to create brand-new looks.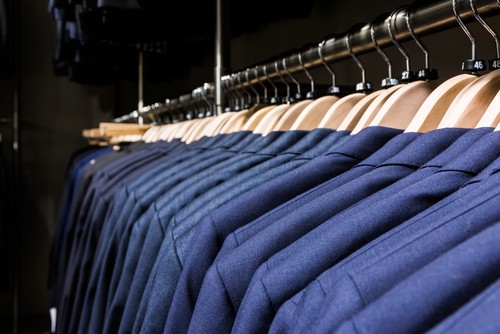 What is suit separates?
Suit separates are elements of the typical suit that are sold and worn separately. So, for example, your jacket or blazer is an independent item of clothing and does not need to be worn with matching pants. 
Final Thoughts on Should Your Blazer Match Your Pants
So, should your blazer match your pants? Not necessarily, no. It can if that is the look you are going for, which is great for mostly formal events and gatherings. However, if you are into the modern version of suits, that suit separates or mismatched blazers and pants are the way to go. 
Of course, considerable effort goes into pairing and creating the right combination of the blazer and pants. You must make sure the colors are contrasting yet complementing each other, the size of the two items is proportionate to each other, and the fabrics gel together. 
In any case, there are several ways you can style a blazer and pants that aren't a matching set. Not just that, you can create unique statement looks with the right color combos. So, leave the 3-piece suit to the more serious events and try the novelty of the suit separates the new smart wardrobe choice!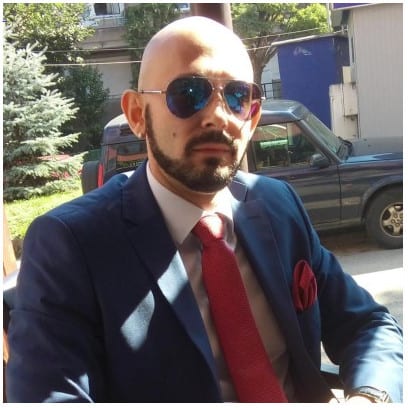 Samoel Ovanessian is the founder and creator of StylishAlpha.com – a website dedicated to men's fashion. As a proud owner of more than 200 ties, he loves digging through new clothing combinations for everyday use, formal events and even just for fun. You can read more about Samoel here.