In a world where fashion evolves at a breakneck speed, staying in sync with ever-changing trends is a constant challenge. When you reach for that button-down collar in your wardrobe, you can't help but wonder whether it's still a key component of the dynamic 2023 fashion scene, or has long been out of style.
Button-down collars are timeless, and their versatility has bestowed upon them an enduring quality, ensuring they remain in style since the 1980s. Some of the most trending polo shirts this season feature soft button-down collars, making them an ideal choice for relaxed days spent on the golf course or a night out with friends.
This guide delves deeper into the realm of button-down collars and their trends in 2023. Let's get started:
Are Button-Down Collars Still Stylish in 2023?
Are button-down collars still fashionable in 2023? Absolutely! These classic collars, originally designed to keep polo players' collars in place during the 1800s in England, have proven their timeless charm and practicality.
Button-down collars have come a long way since their polo origins. They are now a versatile choice suitable for a wide range of occasions. One notable endorsement of button-down collars comes from J. Crew, which features them prominently in their latest collection of casual shirts made from twill, cotton, and corduroy fabrics.
But that's not all – even their dress shirts, in collaboration with Thomas Mason, feature button-down collars. These dress shirts offer a slightly more laid-back alternative to the traditional dress shirt, making them perfect for both standalone wear and pairing with a blazer.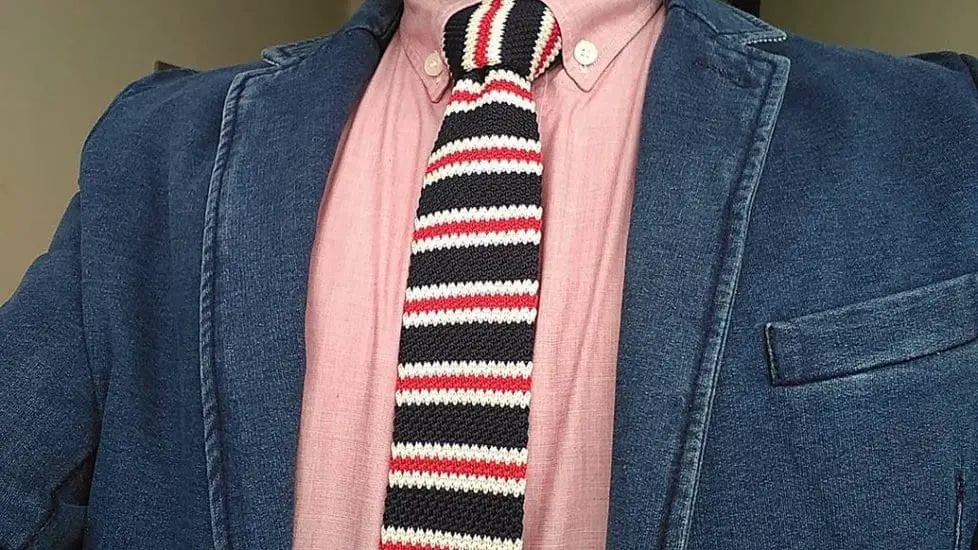 Ralph Lauren's 2023 release of casual shirts further emphasizes the enduring appeal of button-down collars. These two major brands' continued inclusion of this style is a testament to its timelessness.
And let's not forget about the original yet mainstream polo shirts, featuring short sleeves, soft button-down collars, and two-to-three-button plackets that have never gone out of style, to begin with.
Rest assured, button-down collars remain a stylish and practical choice in 2023, as endorsed by top fashion brands and best-dressed celebrities. Whether you're looking for a classic or casual look, these collars have the versatility to adapt to your style needs.
Discover the 5 Do's and Don'ts of Styling Button-Down Collar Shirts
Before we begin, let's first understand what a button-down collar is. It's the kind of collar with its points attached to the front panels of a shirt with buttons holding them in place. It presents a noticeably more relaxed appearance compared to the traditional spread collar, making it a less acceptable choice for black-tie events.
We say 'acceptable' because there are many who break this rule and push the fashion boundaries with daring fashion choices (you can do that too). Let's discover all the dos and don'ts of styling a button-down collar shirt:
Don't miss out on these other top posts:
1. Pair with Blazers and Sports Jackets
The timeless combination of button-down shirts and blazers or sports jackets is always a winner. The key here is to ensure you don a jacket alongside your button-down shirt for that extra touch of sophistication. With this versatile duo, you have the flexibility to dress up for a business-casual event or dress down for a casual hangout with friends.
You can choose between a casual blazer, a solid-colored blazer, or a plaid blazer based on the occasion; they all pair exquisitely with a crisp white button-down dress shirt underneath. If you're looking to add a touch of flair, consider including a pocket square.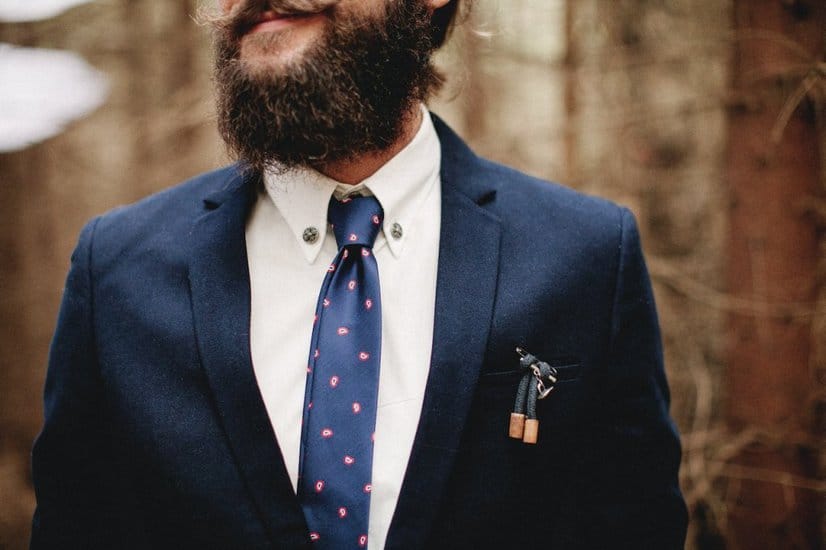 For those in search of a more formal look, go all out by pairing your button-down shirt with a blazer or sports jacket, along with chinos or trousers, and finish the ensemble with wingtip shoes.
A classic combination is a white button-down shirt paired with a navy blazer. If you decide to wear a tie, opt for a textured option such as a knit tie to complement the shirt's refined simplicity.
2. Don't Skip the Tie for Semi-Formal Occasions  
The reason why button-down shirts remain timeless is because they effortlessly straddle the line between casual and dressy. With the right combination, these shirts can instantly transform you into a well-dressed, debonair gentleman with minimal effort.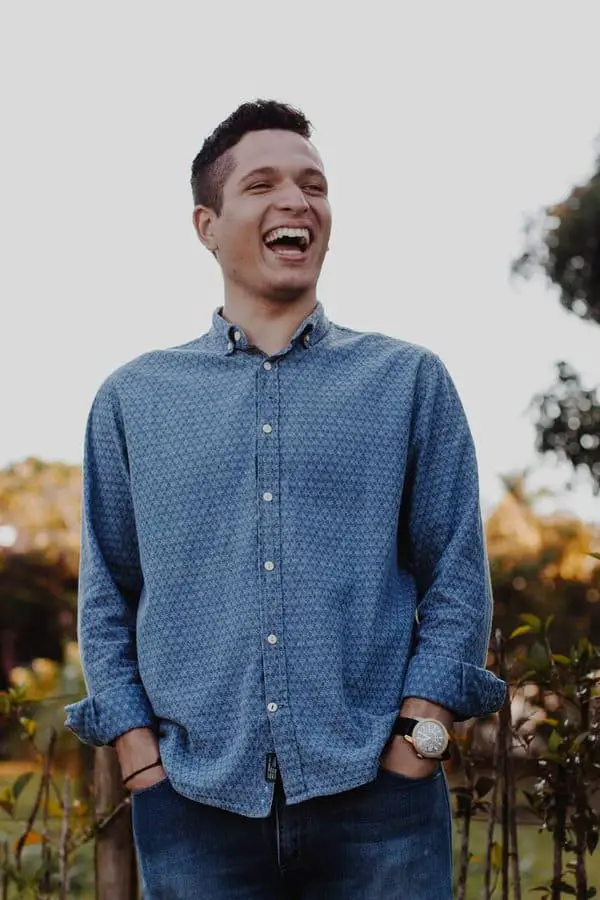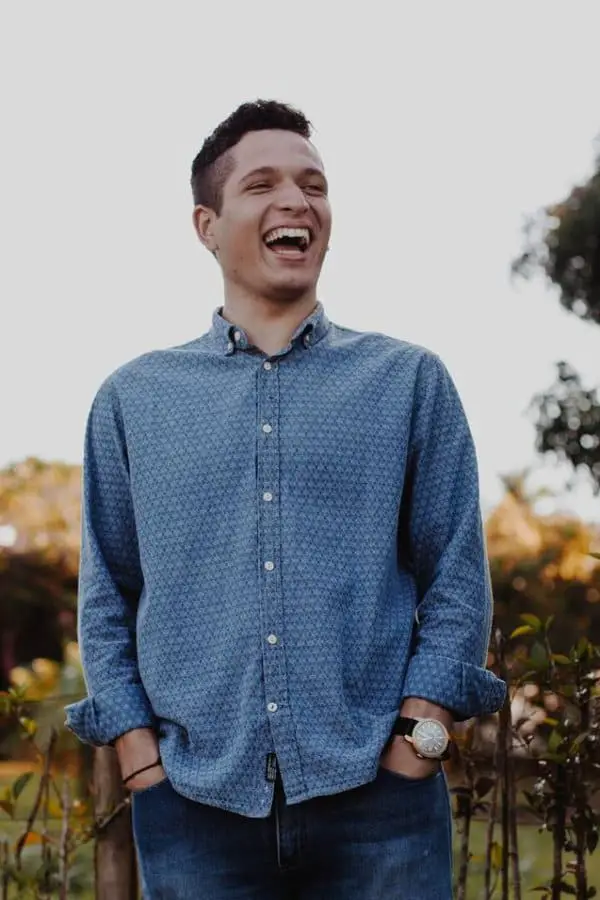 If your goal is to achieve a casual look without compromising your style, consider forgoing the tie. This opens the door to a world of casual elegance where button-down shirts pair seamlessly with other relaxed pieces like chinos, loafers, jeans, boat shoes, or sneakers. And if the weather turns chilly, don't forget to grab your favorite jacket.
3. Embrace Comfort and Style with Casual Pieces
A turtleneck is a simple yet fashionable item to pair with a button-down dress shirt. Wear a cream or white turtleneck under an untucked brown button-down shirt. For an unexpected touch of elegance, complete the look with gray slacks and a pair of brown sneakers. In this case only, depending on your preference, you can wear the shirt buttoned or unbuttoned.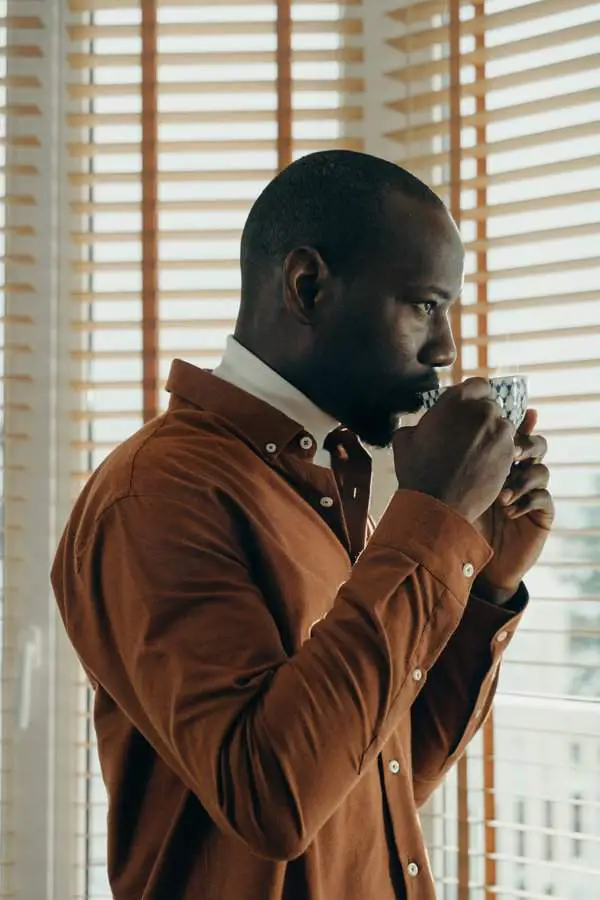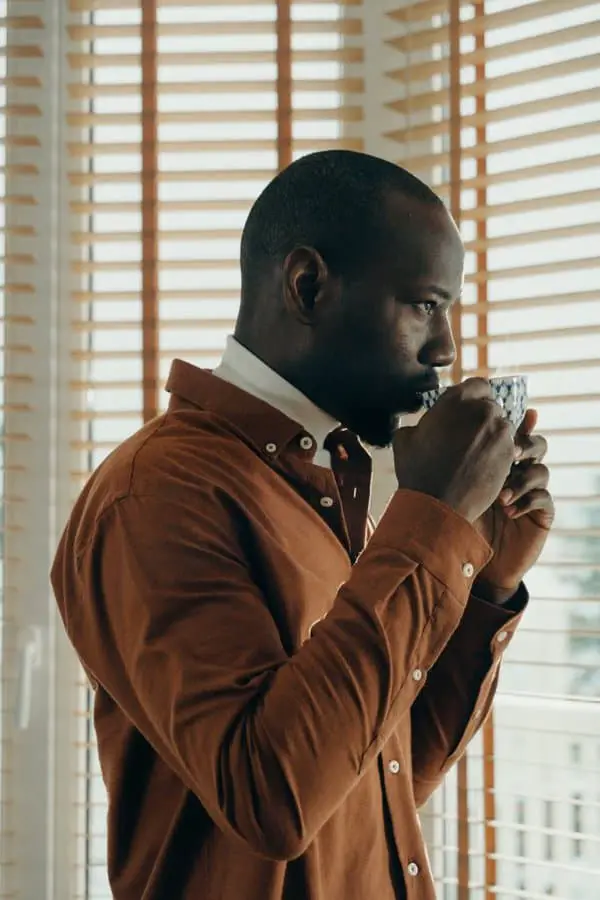 Embrace this relaxed approach to dressing and discover the perfect balance between comfort and style in your everyday ensembles.
4. Don't Leave the Buttons Undone
Whether you choose to wear a tie or not, it is imperative to always fasten the collar on a button-down shirt. Button-down collars are known for their versatility and lack of stringent rules, making them a favorite clothing item.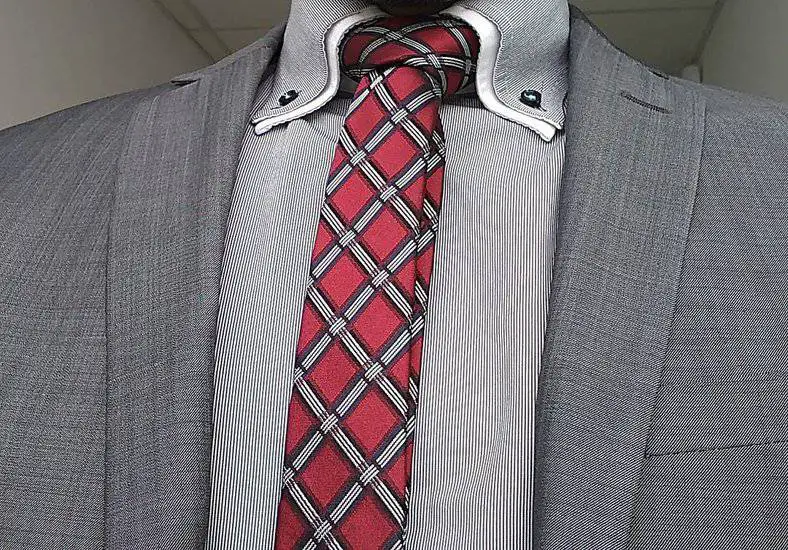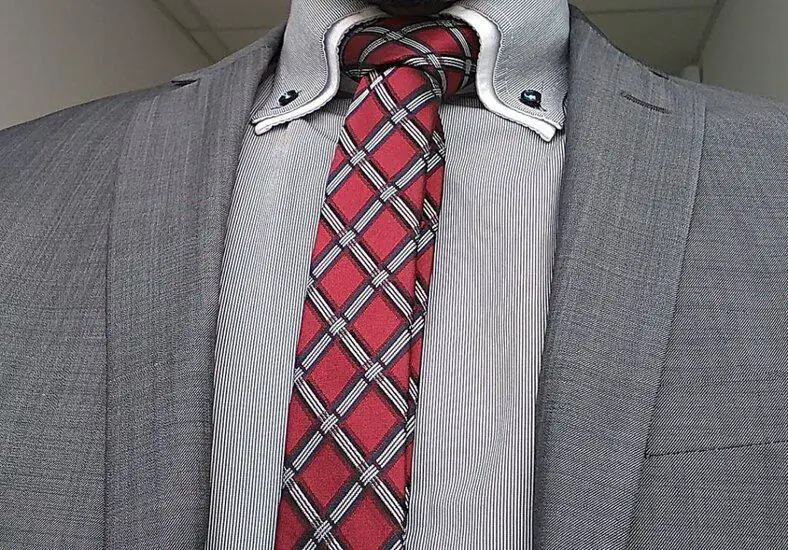 However, one unyielding rule must be followed: never leave the collar unbuttoned. Contrary to some misconceptions, leaving the collar unbuttoned won't magically transform it into a dress shirt suitable for formal events; instead, it will result in a messy and unkempt appearance.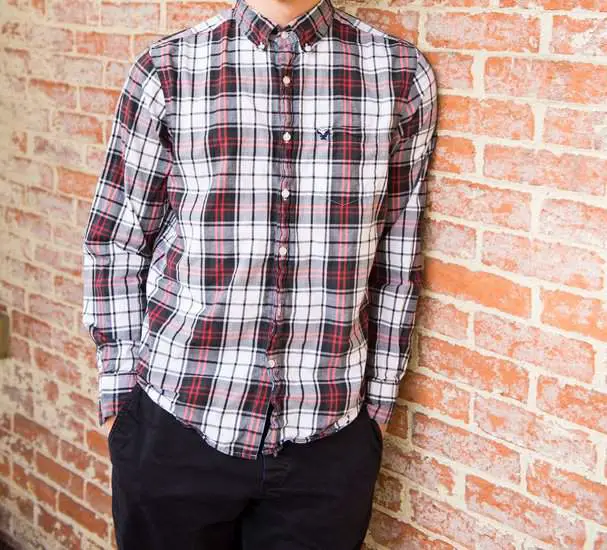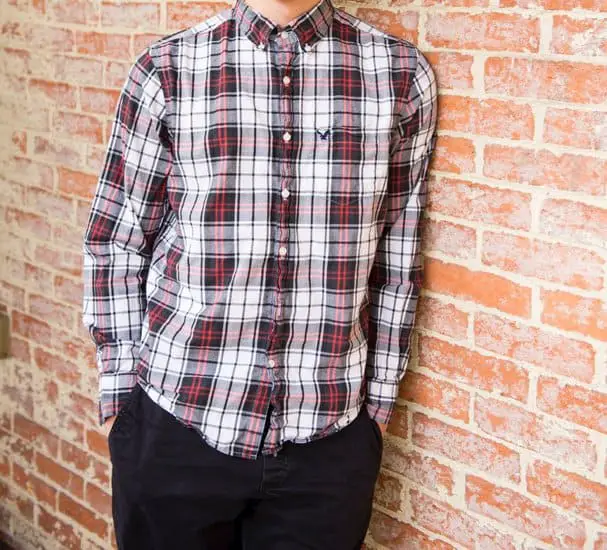 Button-down shirt collars are intentionally designed with slightly longer and softer points, allowing for an elegant curl when properly fastened. This design detail contributes to a sophisticated and polished look around the neck.
5. Pair Button-down Shirts with Business Casual Suits
Button-down shirts and formal suits make an odd combination, one you must steer clear of.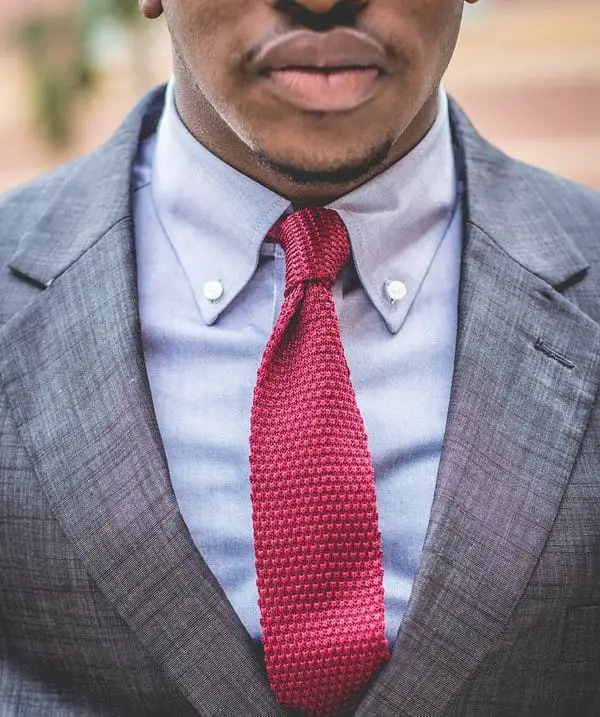 A better and more well-suited pairing is that of button-down shirts and business casual suits. Since button-down collar shirts are naturally casual, they are a logical pairing with business casual suits. They'll keep your suit grounded and slightly less formal.
6. Don't Ever Wear a Button-Down with a Double-Breasted Suit
It's a fashion faux pas to wear a button-down shirt with a double-breasted suit. One is for casual wear, while the other is intended for formal events. These two styles don't pair well together because they clash visually instead of harmonizing.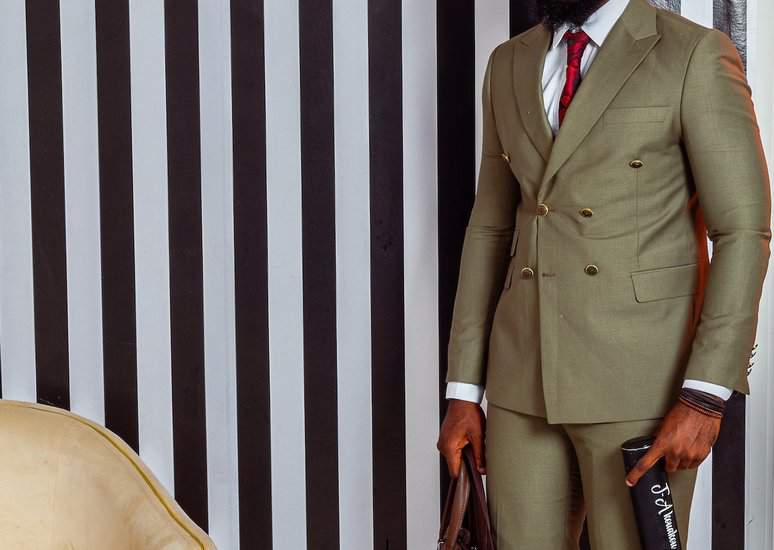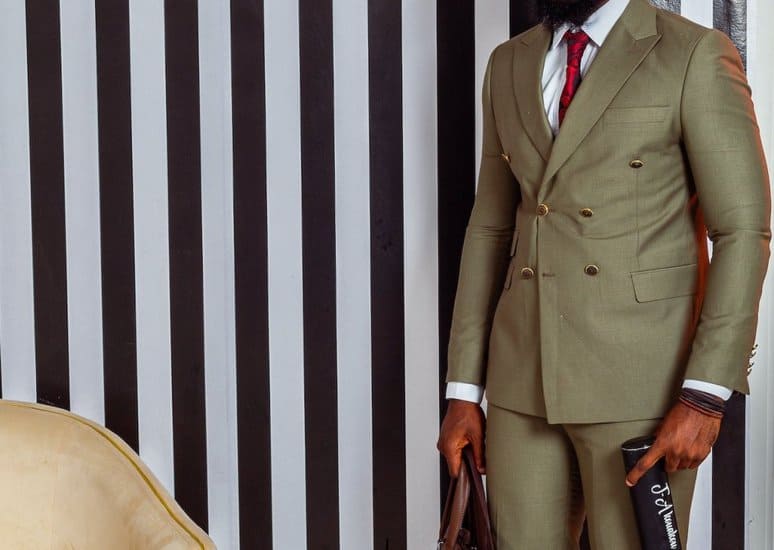 One of the main reasons they don't work together is that double-breasted suits are typically worn with neckties, requiring a spread or point collar to accommodate the accessory. Button-down collars and neckties occupy the same space and create an impression of competing for attention rather than complementing the ensemble.
7. Pair it With a Vest Or a V-Neck Sweater
Some button-down shirts are designed to be worn with ties. They are made of softer fabric for ease of movement, and the tie keeps it in place. However, if you don't want to wear a tie, you'll need a solution to keep the shirt from bunching and rumpling with every movement.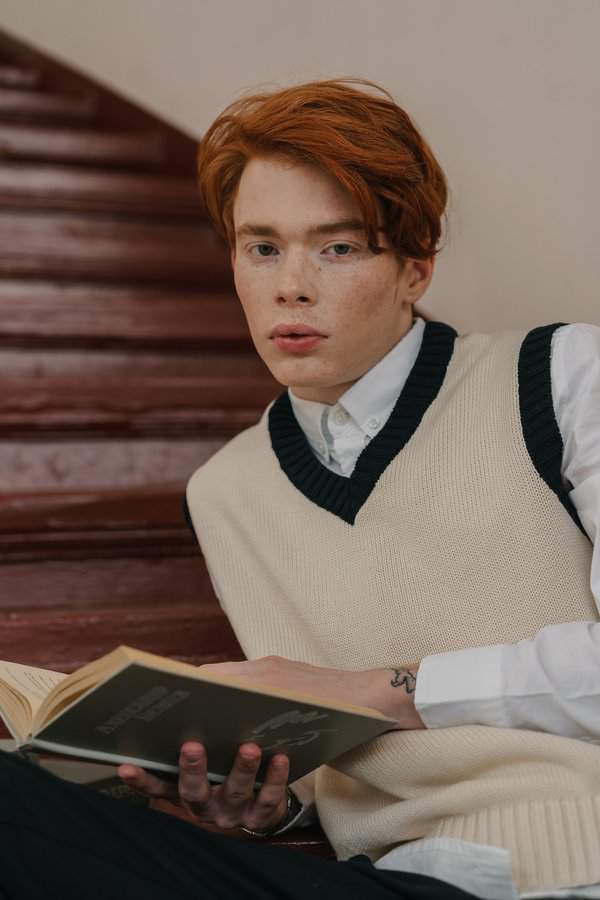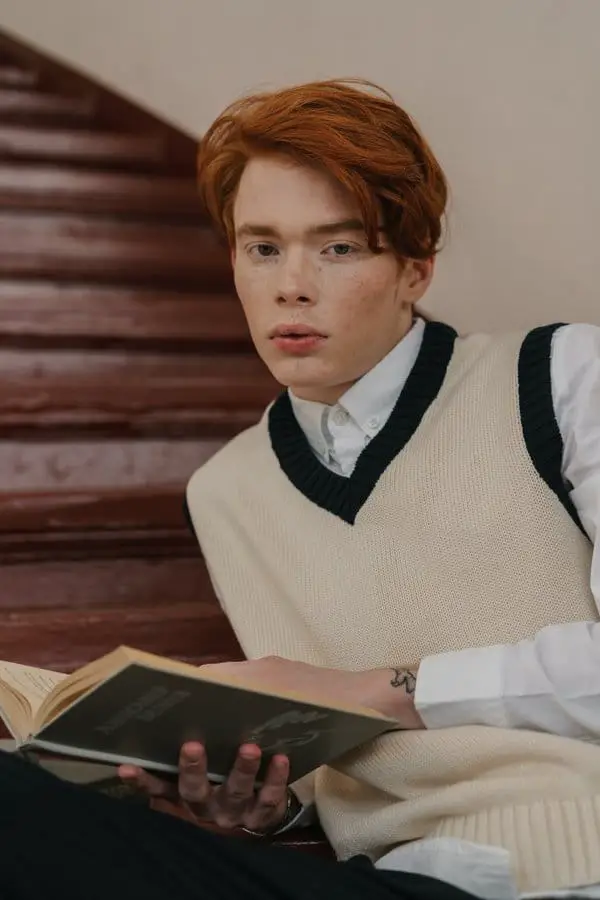 One of the cleverest solutions is to add a vest or a v-neck sweater. It instantly elevates the outfit into power garb while making it look effortless. Add a pocket square for a more regal look.
Frequently Asked Questions
Are Button-Down Collars in Style 2023
Yes, Button-Down Collars are still in style in 2023. Despite originating in the 1800s, these classic shirts remain timeless due to their versatile style and practical features.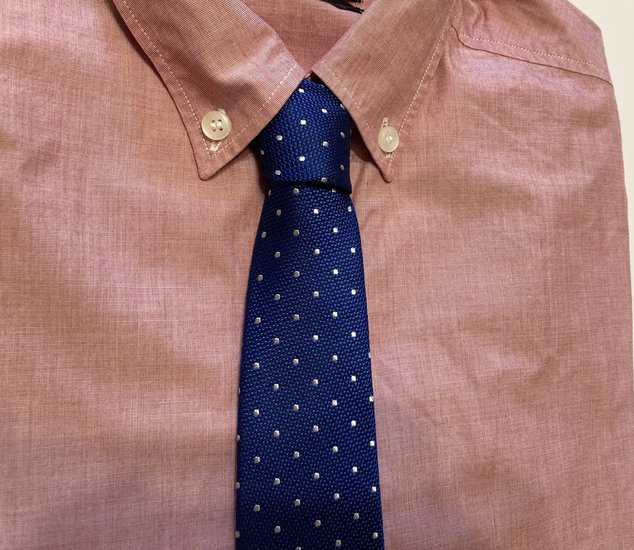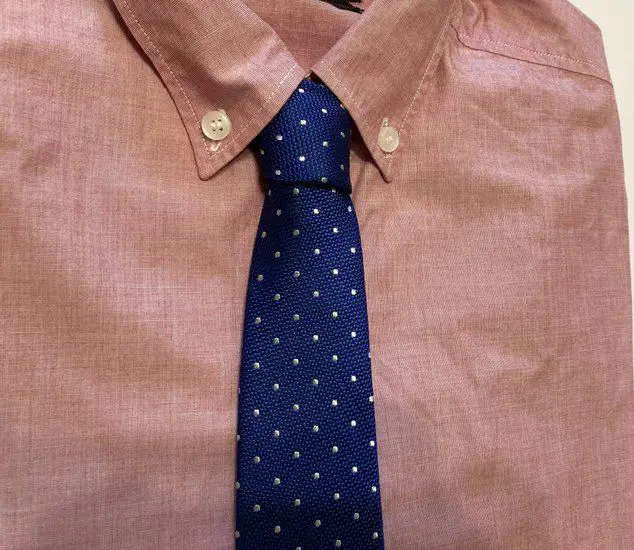 They continue to be featured on many fashion runways, and individuals from various backgrounds, including sportsmen, white-collar employees, and chic fashion enthusiasts, consistently incorporate button-down collars into their wardrobes.
When Should You Not Wear a Button-Down Collar?
Button-down collar shirts should not be worn in ultra-formal settings like black-tie or white-tie events, job interviews, funerals, highly formal weddings, and official government or diplomatic occasions.
These occasions demand more traditional dress shirts with spread or point collars for a formal and respectful appearance. In such settings, button-down collars may appear far too casual.
Is It Okay to Wear a Button-Down Collar with a Suit?
Yes, it is perfectly acceptable to wear a button-down collar with a suit, particularly in less formal or business-casual settings. Button-down collars can add a touch of informality and style to a suit, making it suitable for a more relaxed or creative workplace, as well as semi-formal events.
However, for extremely formal occasions, such as black-tie events or very professional business settings, a dress shirt with a spread or point collar might be a more conventional choice.
Final Thoughts on Are Button Down Collars Out of Style?
In a nutshell, the button-down shirt proves to be a versatile and timeless wardrobe staple and remains in vogue in 2023. Whether paired with blazers for a touch of sophistication or worn casually with jeans, its adaptability shines. It effortlessly balances comfort and style, making it an indispensable choice for a wide range of occasions in the modern gentleman's wardrobe.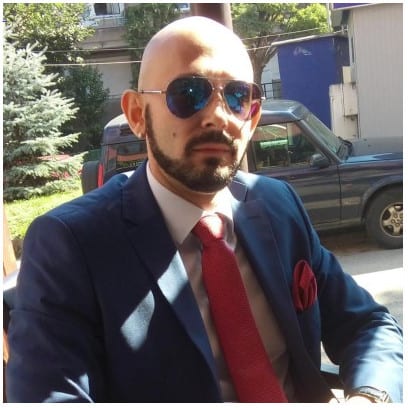 Samoel Ovanessian is the founder and creator of StylishAlpha.com – a website dedicated to men's fashion. As a proud owner of more than 200 ties, he loves digging through new clothing combinations for everyday use, formal events and even just for fun. You can read more about Samoel here.