Imagine that when you enter a room, everyone's attention is immediately pulled to the perfectly chosen tie design that perfectly captures your personality and self-assurance. Your tie pattern can make you stand out and convey your unique personality through your style.
The most common methods of choosing a tie pattern are:
Matching it with your outfits
Choosing according to color combinations
Choosing a tie pattern based on the occasion for which you are dressing
Choosing according to your body type, and
By experimenting with your personal style to find what suits you best.
Think of the confidence that comes with choosing the perfect tie pattern that compliments your outfit and reflects your unique personality. Whether preparing for a formal event, a business meeting or simply wanting to upgrade your everyday look, this article has all you need. 
How To Choose a Tie Pattern
From formal occasions to casual gatherings, selecting the correct tie pattern can make a difference in your ensemble. This section will discuss the situations, conditions and methods for choosing a tie pattern.
You also don't want to miss out on these other favorite picks:
1. By Matching Your Tie Patterns with Your Outfits
Essentially, you should endeavor to choose a tie pattern that matches your outfit. This will enhance your overall look and add a touch of sophistication. 
Below are common dressing scenarios and how to match your tie pattern appropriately.
Formal Attire
When dressing formally, it's essential to strike the right balance between sophistication and elegance. Here's how you can match tie patterns with different types of formal attire:
You can experiment with tie patterns if you're wearing a solid color shirt. Classic patterns like pinstripes and diagonal stripes work well with solid shirts, providing a subtle yet refined touch. These patterns add visual interest without overwhelming the simplicity of a solid-colored shirt.


Alternatively, you can opt for a solid-colored tie that compliments your shirt, creating a cohesive and polished look.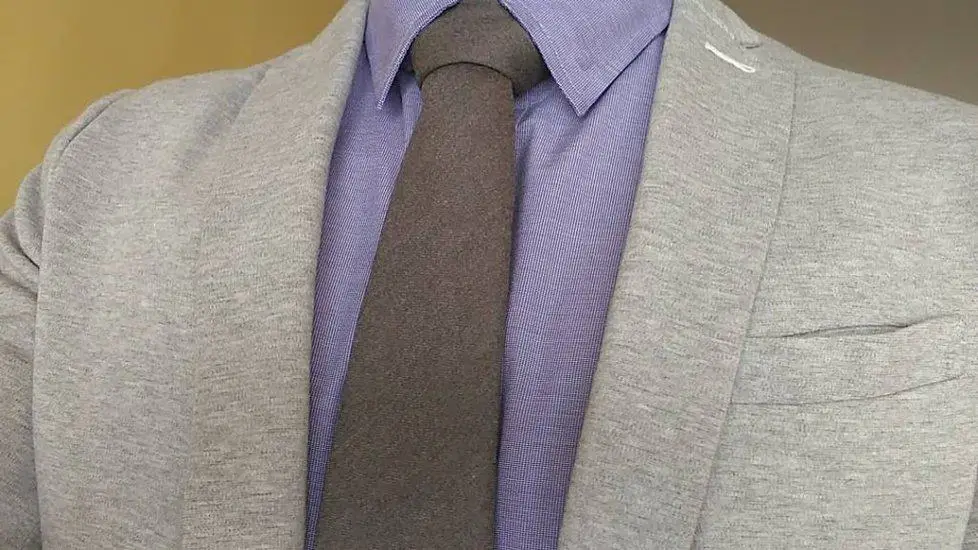 When wearing a patterned shirt, choosing a tie pattern that complements rather than clashes with the shirt's design is crucial. Consider selecting a tie with patterns different in scale or style from your shirt.
This ensures visual harmony and prevents the patterns from competing with each other. For instance, if you're wearing a bold striped shirt, a tie with small geometric patterns or textured elements can create an appealing contrast.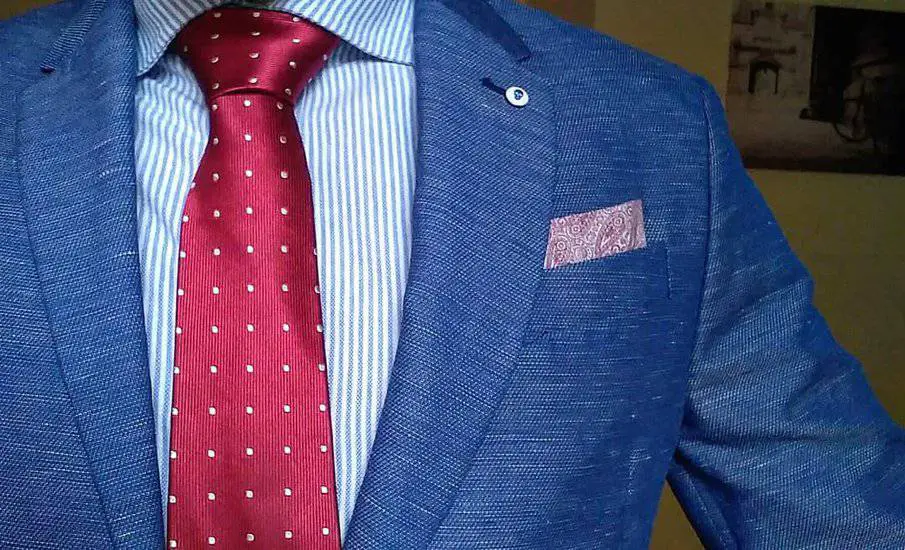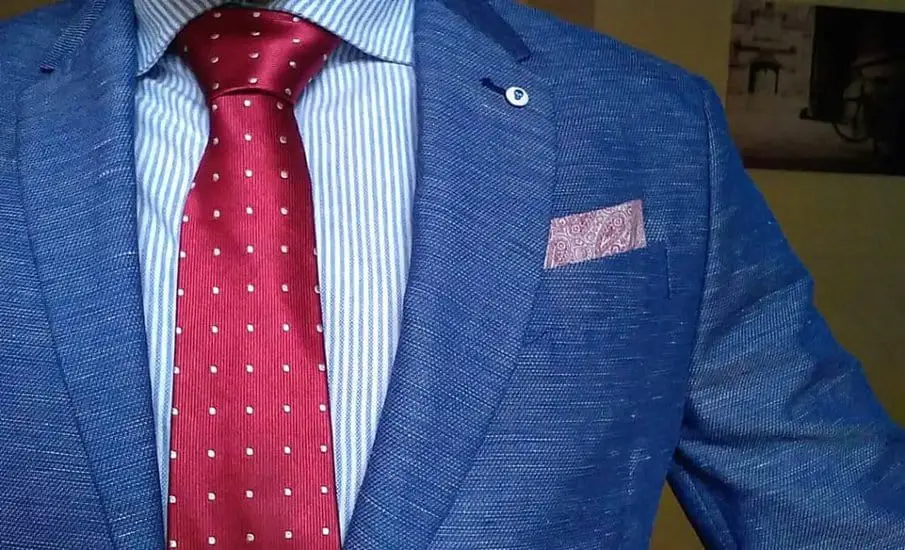 If your shirt is small striped then you can wear a tie with bigger pattern as show in the below picture.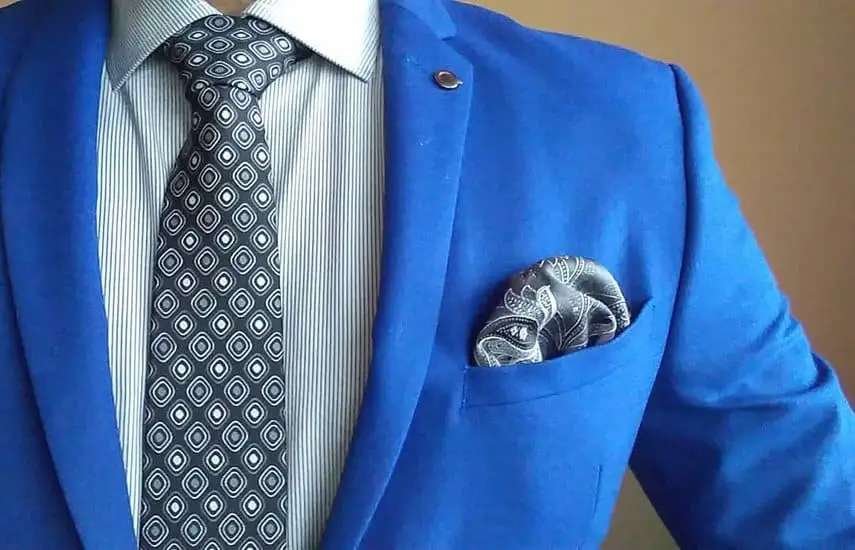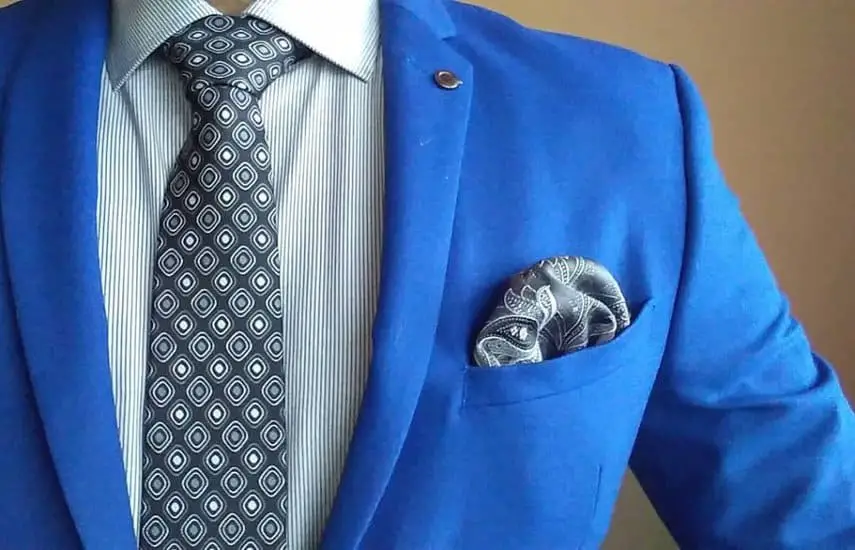 Business Casual Attire
Business casual attire allows for more flexibility and creativity in selecting tie patterns. Here's how you can match tie patterns with different types of business casual attire:
When pairing ties with dress shirts, it's best to opt for patterns that add personality without being too flashy. Microdots, small geometric designs, or textured ties are excellent choices for creating a distinguished yet professional look. These patterns inject subtle interest into your outfit without overwhelming the overall appearance.


You can experiment with a broader range of tie patterns with casual shirts. Consider wearing ties made from chambray or linen fabrics, as they exude a relaxed yet stylish vibe. Also, mixing and matching patterns, such as pairing a plaid shirt with a tie featuring small patterns like floral, dots or diamonds, can create a fashionable and laid-back ensemble.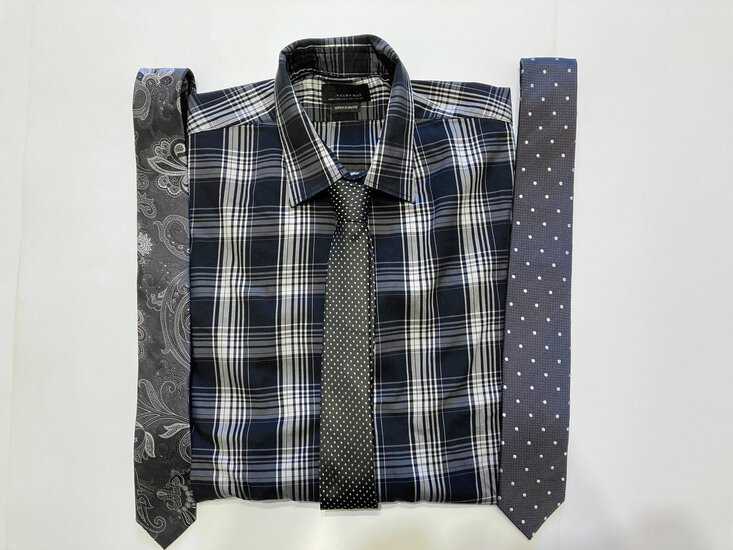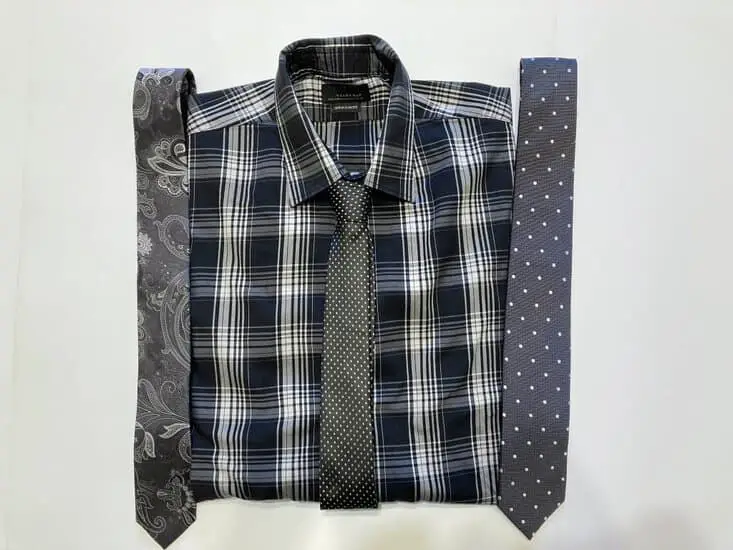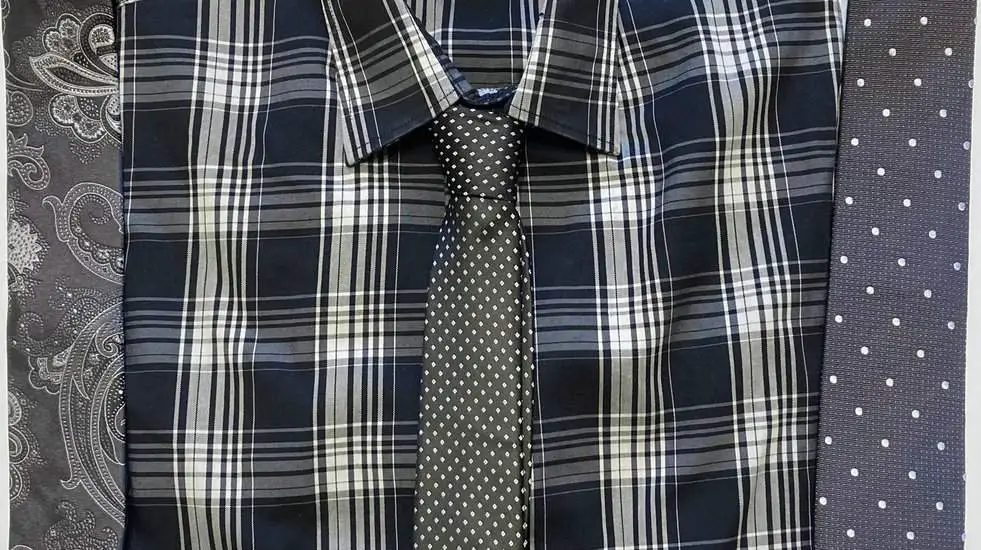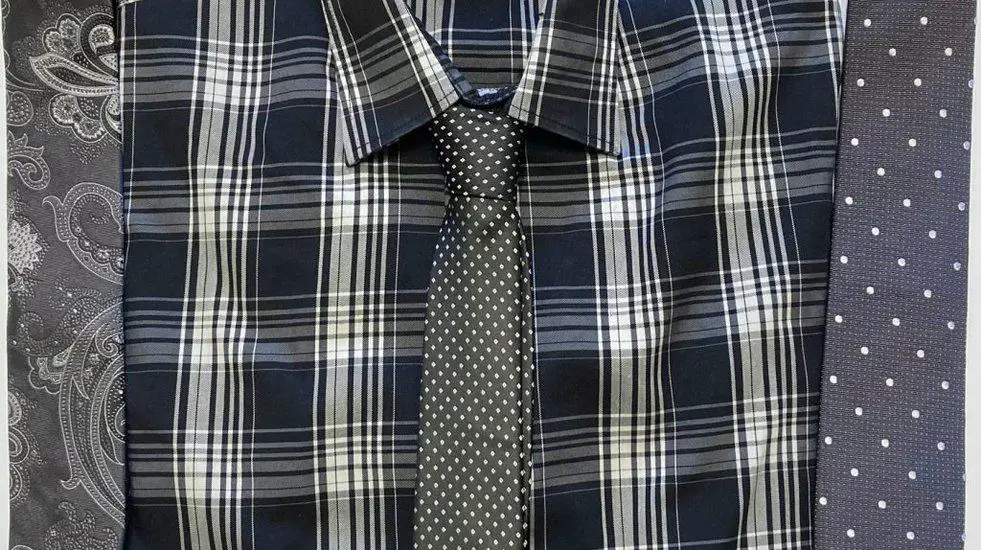 Another example of pairing a rather large figure patterned shirt with a patterned tie is in the picture below where a casual white dress shirt on rather large gray birds is matched with a grey tie of small stripes and stars pattern. The combination looks good because the number one rule has been followed here – the shirt pattern (the birds) and the tie should be of the same color – in this case – grey.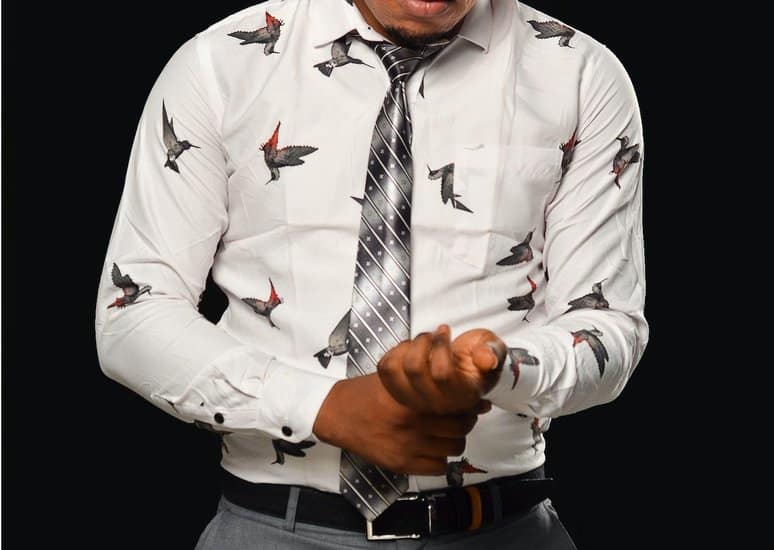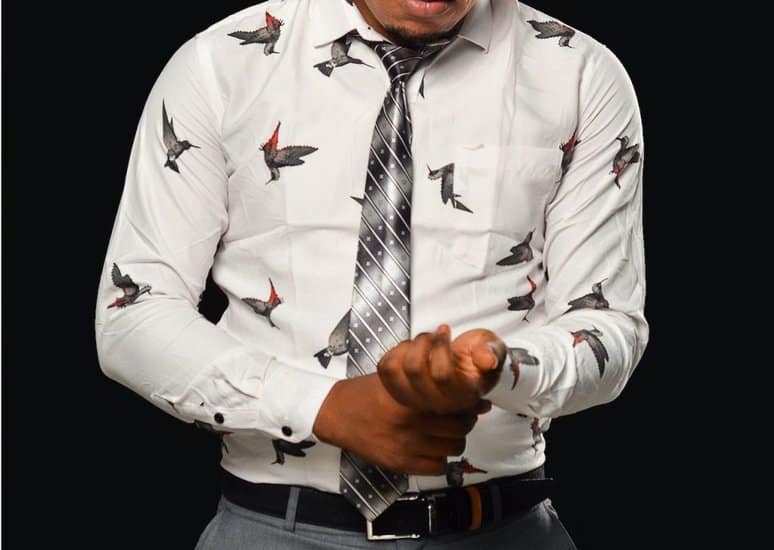 2. By Considering Color Combinations
When selecting tie patterns, it's essential to consider how they harmonize with the colors in your outfit. The right color combination enhances your appearance and creates a visually appealing ensemble. 
Here are some tips to keep in mind:
Complementary colors are situated opposite each other on the color wheel. Pairing ties with complementary colors can create a striking contrast and make your outfit visually captivating. For example, a blue tie with a yellow pattern compliments a yellow shirt, adding vibrancy to your look.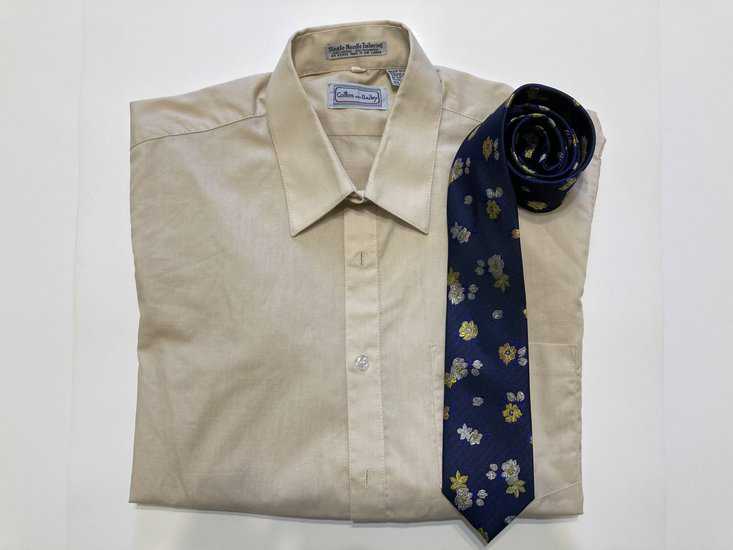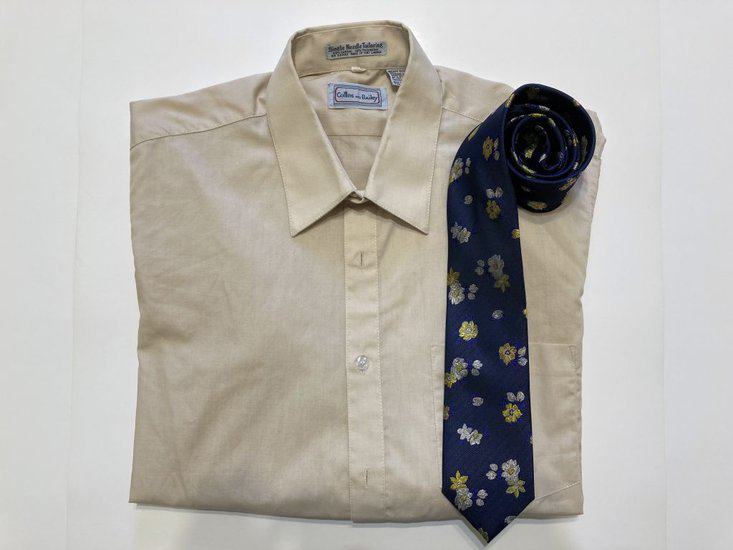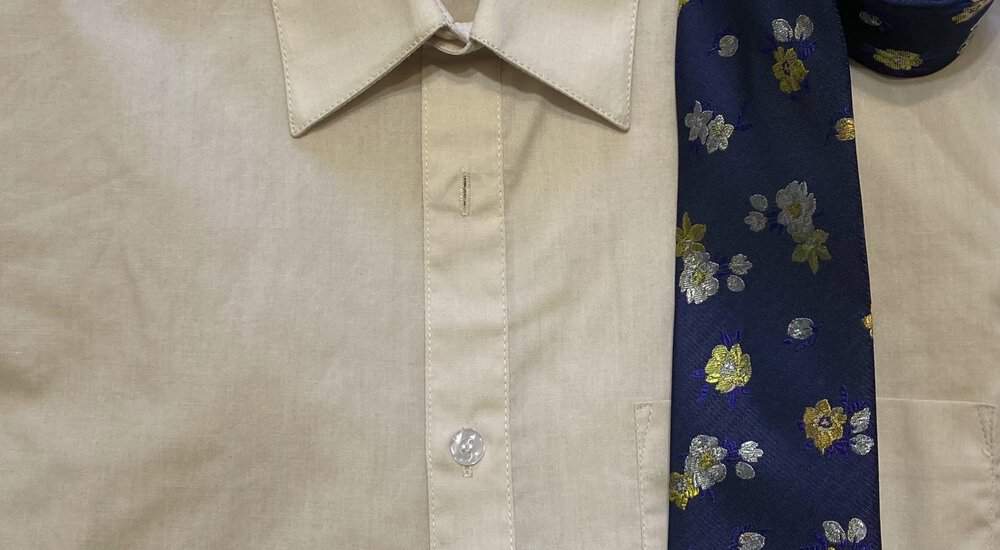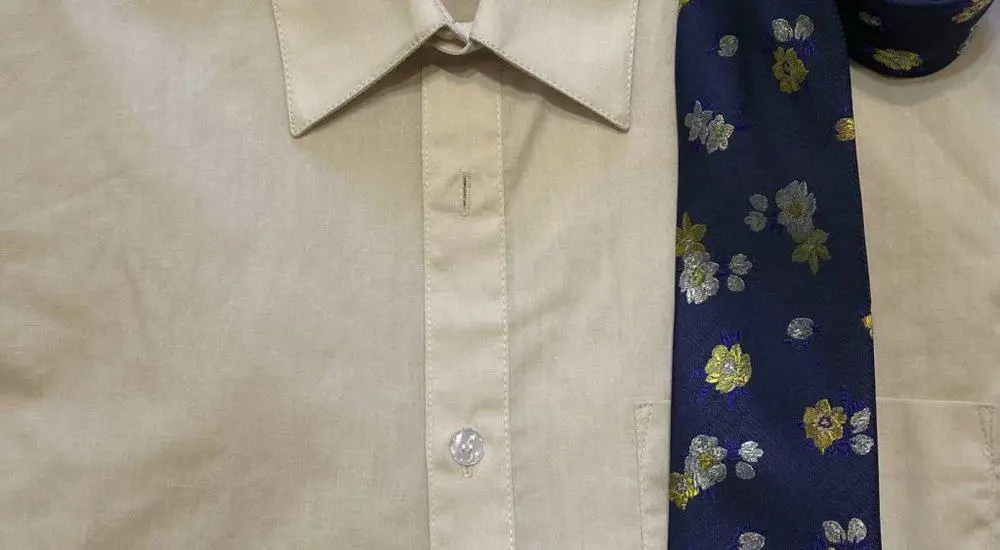 Contrasting shades can also be paired to create an eye-catching combination. For instance, a navy-blue tie with white polka dots pairs well with a light pink shirt, offering a sophisticated and playful contrast. You can experiment with different color combinations to find the ones that suit your style and skin tone.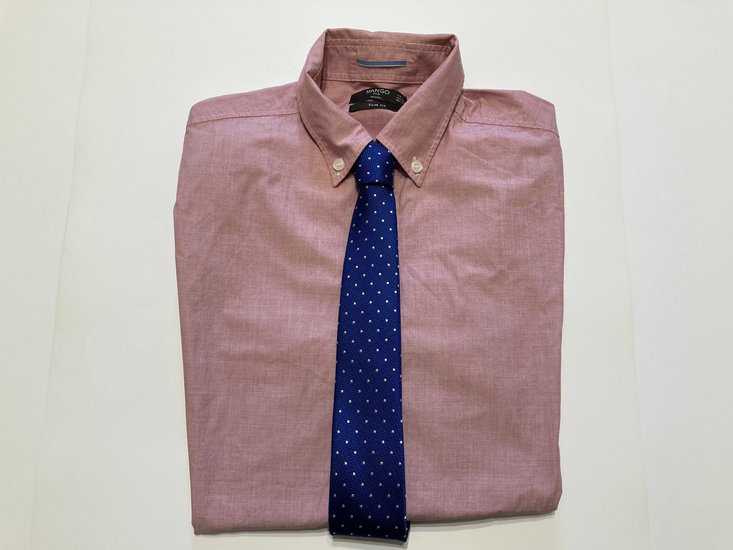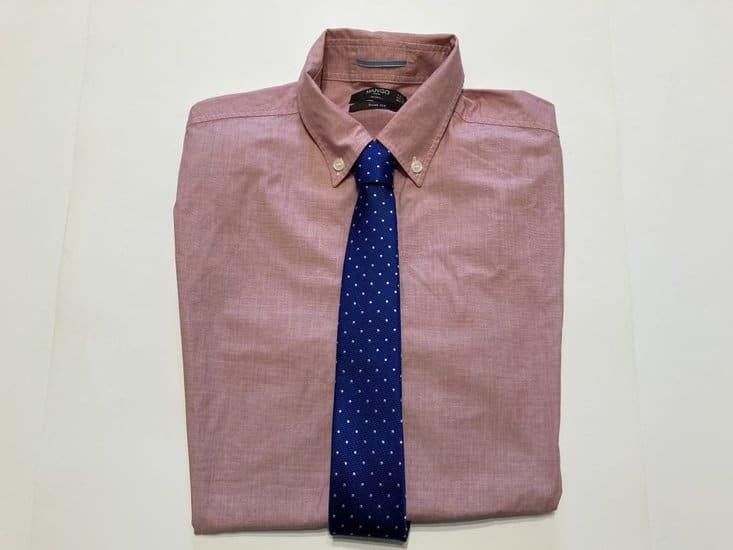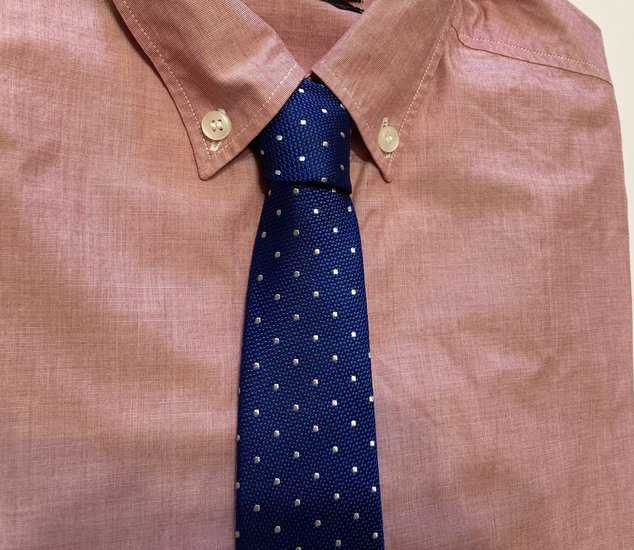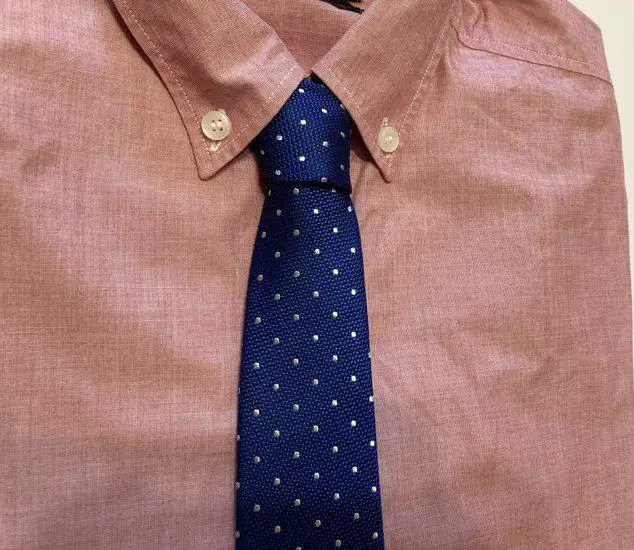 Neutrals like black, white, gray, and beige provide a versatile backdrop for tie patterns. Use tie patterns to add visual interest and depth to your neutral-colored outfits. For example, a gray tie with a subtle textured pattern can elevate a monochromatic look.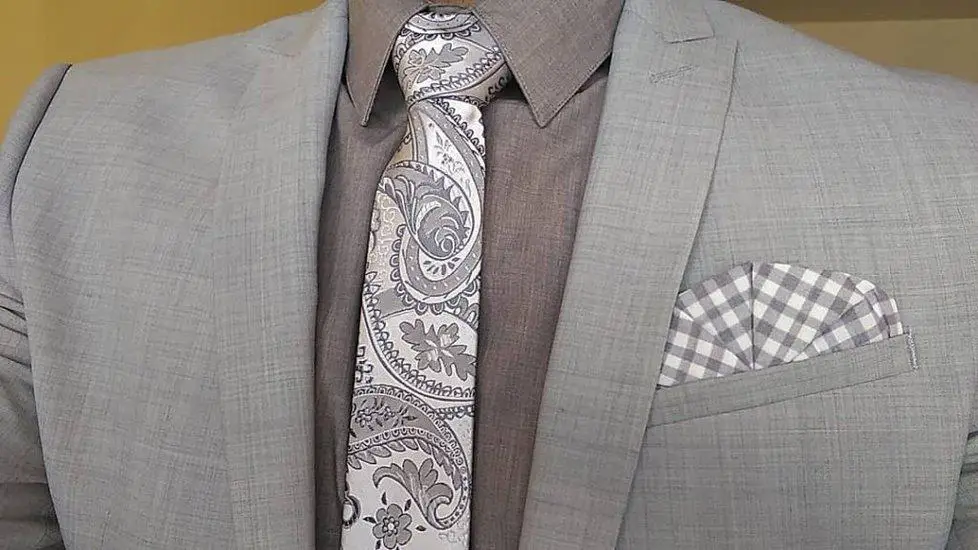 Experimenting with color combinations will help you discover what works best for your style and the occasion. Feel free to venture beyond traditional varieties and try unique pairings to make a statement.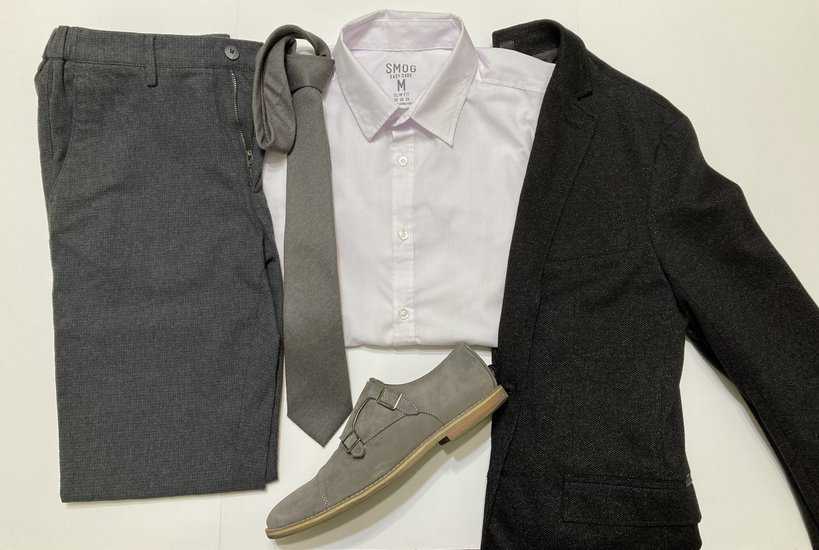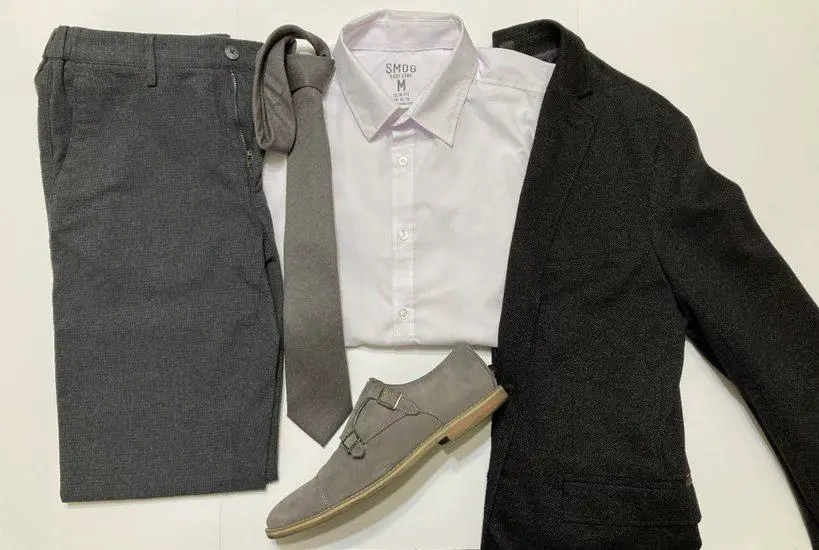 3. By Considering Occasion-Based Tie Patterns
Different occasions call for varying tie patterns. Let's explore some suitable patterns for specific events:
Formal Events
Formal events are the perfect opportunity to rock your favorite tie pattern. They include:  
Weddings and Black-Tie Events
Opt for elegant tie patterns like paisley, floral motifs, or jacquard designs for formal occasions. These patterns add a touch of refinement and sophistication to your outfit. Pair them with a classic tying technique such as the Windsor or Bow-tie for a genuinely polished appearance. You can consider the color palette of the event as well and choose tie patterns that complement the wedding theme or color scheme for weddings.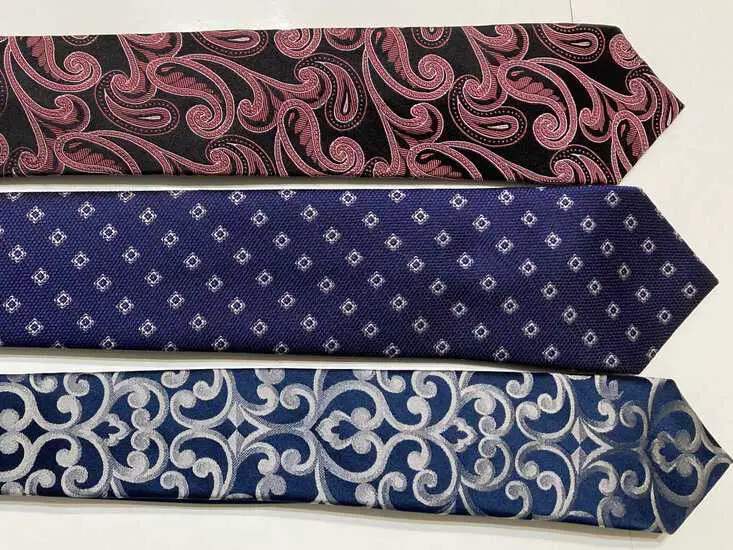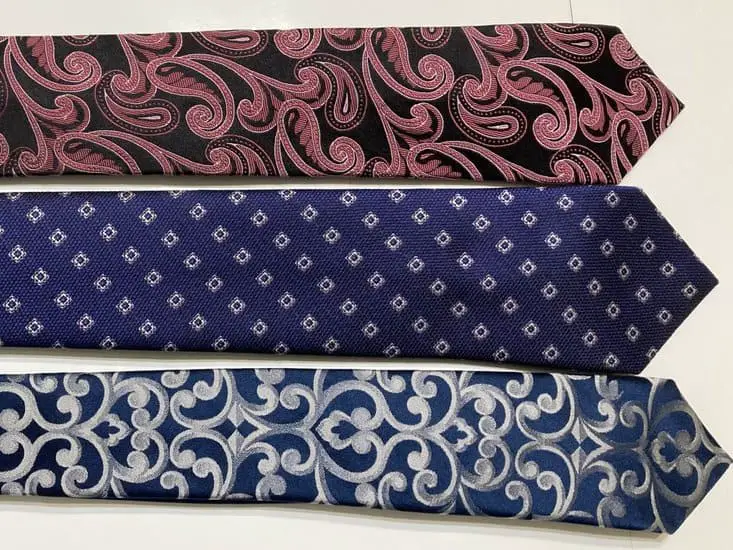 Business Meetings and Interviews
Choosing conservative tie patterns that convey professionalism and confidence in professional settings is best. Subdued colors and subtle designs, such as simple stripes or small geometric patterns, are excellent choices. These patterns enhance your attire without distracting from your presentation or negotiation. Stick to more neutral or muted color tones that exude professionalism.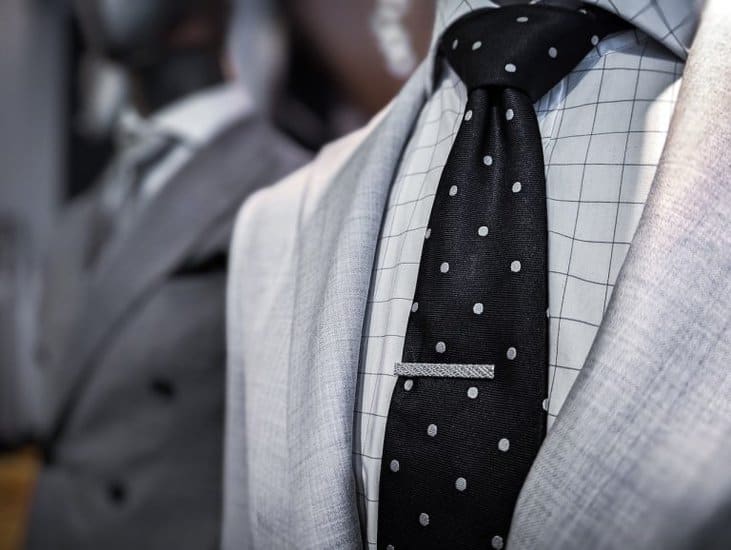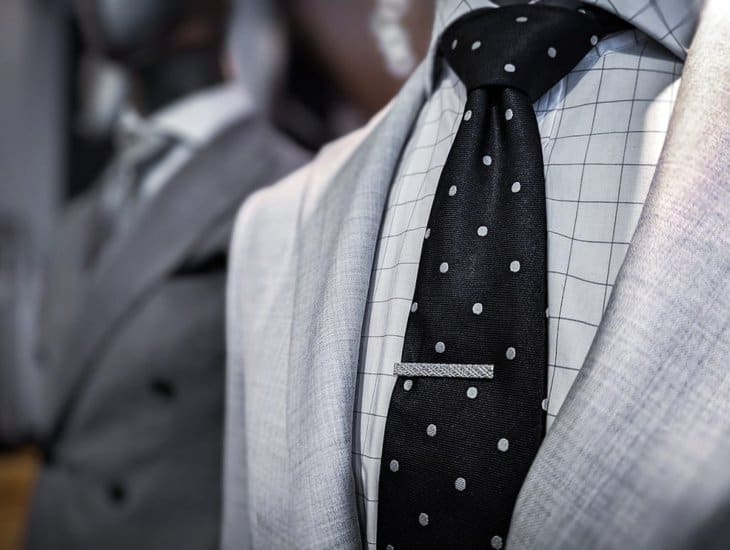 Casual and Social Gatherings
Casual and other social gatherings may not always require patterned ties. However, they give you a unique appearance when well paired. Here are some common scenarios:
Parties and Social Events
You have more freedom to express your style when attending parties or social gatherings. Bolder tie patterns and colors can add personality to your outfit. Consider playful designs like polka dots, plaids, or vibrant florals. These patterns inject energy and liveliness into your ensemble, making you stand out in a crowd. Pair them with solid-colored or lightly patterned shirts to create a balanced look.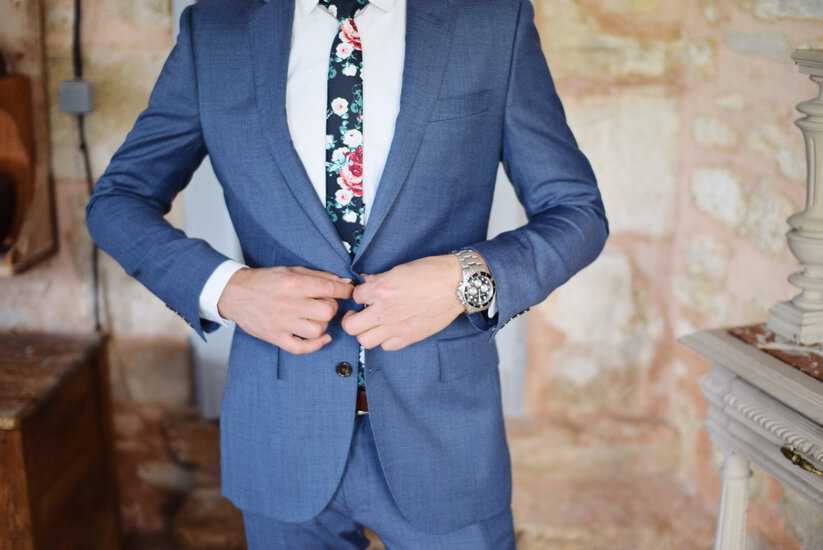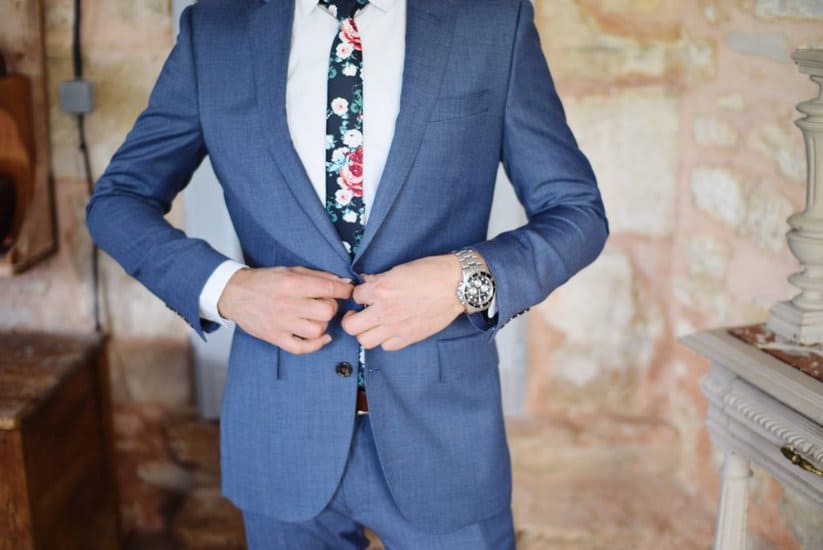 Outdoor and Summer Events
For outdoor and summer events, embrace lightweight fabrics and tie patterns that reflect the season. Opt for ties made from materials like silk or linen with tropical-inspired patterns or nautical themes.
Pastel shades like light pink and vibrant hues evoke a relaxed and cheerful vibe, ideally suited for warm weather festivities. These patterns add a touch of freshness and fun to your outfit, allowing you to embrace the spirit of the event.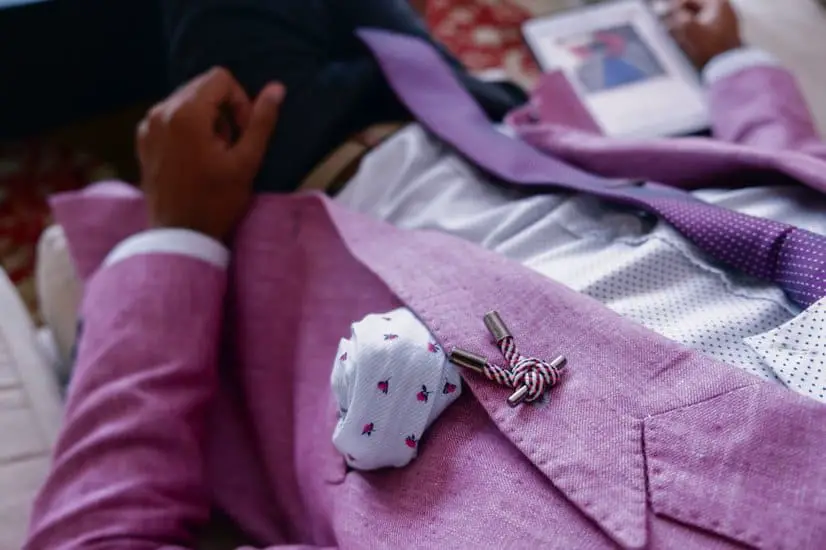 Below is a table summarizing tie patterns for different occasions:
Occasion
Recommended Tie Patterns
Formal Events
Paisley, Jacquard, or Floral patterns for weddings and black-tie events. 
Stripes or Small Geometric patterns for business meetings.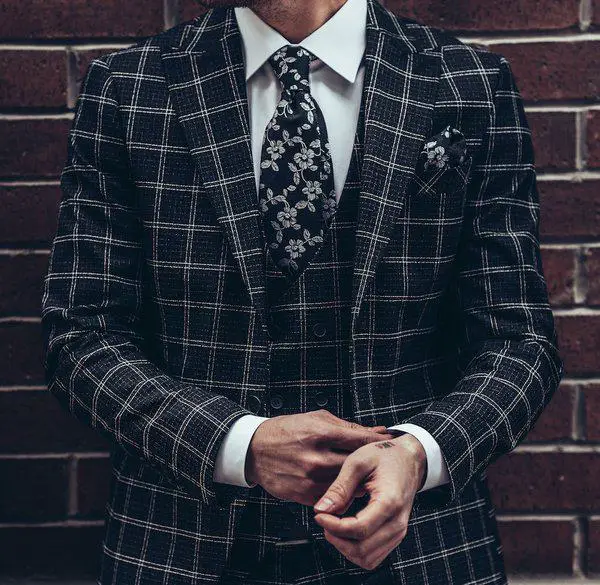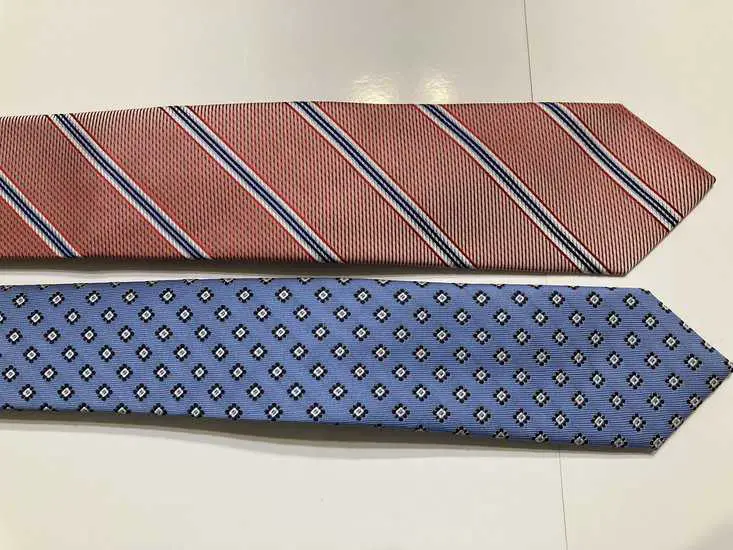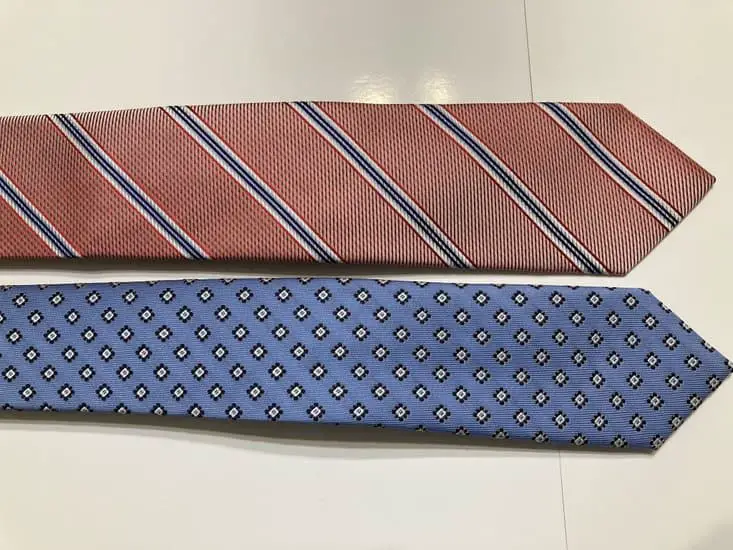 | | |
| --- | --- |
| Occasion | Recommended Tie Patterns |
| Business Casual | Microdots, Small Geometric designs, or Textured ties for a professional yet relaxed look. |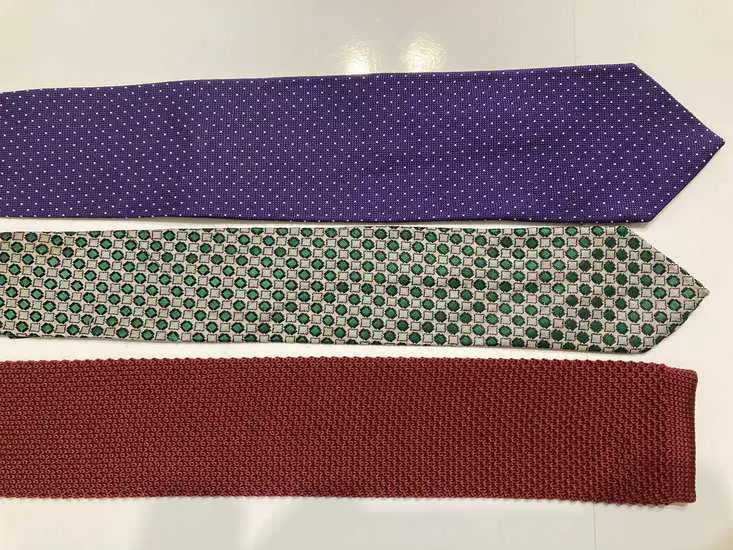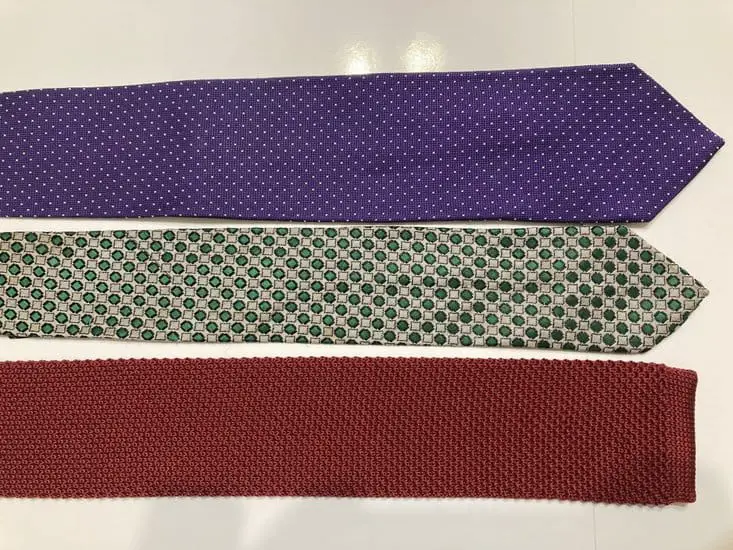 | | |
| --- | --- |
| Occasion | Recommended Tie Patterns |
| Casual Gatherings | Polka dots, Plaids, or Bold Floral patterns for a stylish and playful appearance. |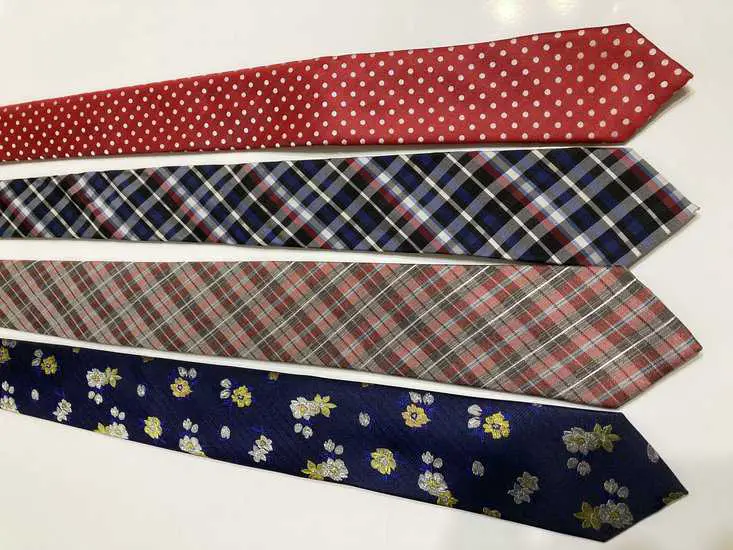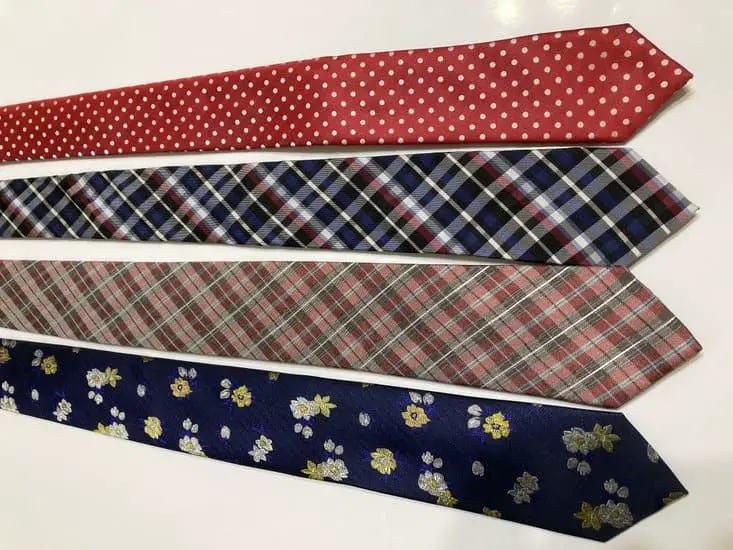 | | |
| --- | --- |
| Occasion | Recommended Tie Patterns |
| Outdoor and Summer Events | Nautical themes, Tropical-inspired patterns, or Pastel shades for a relaxed and cheerful vibe. |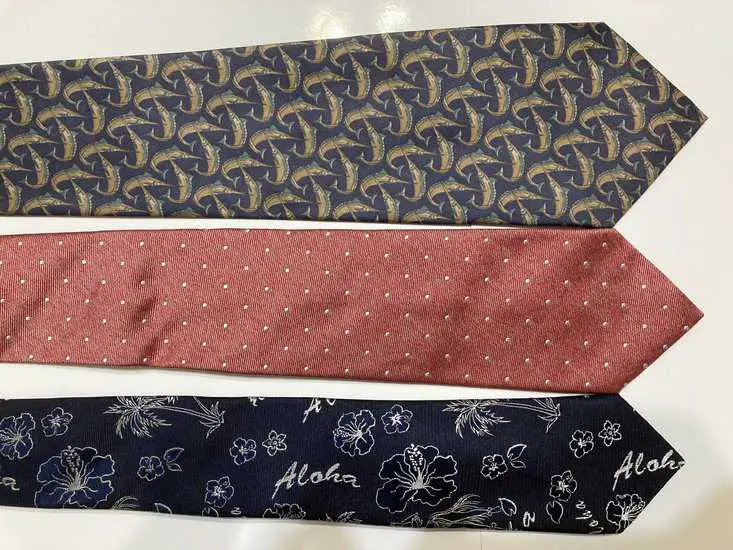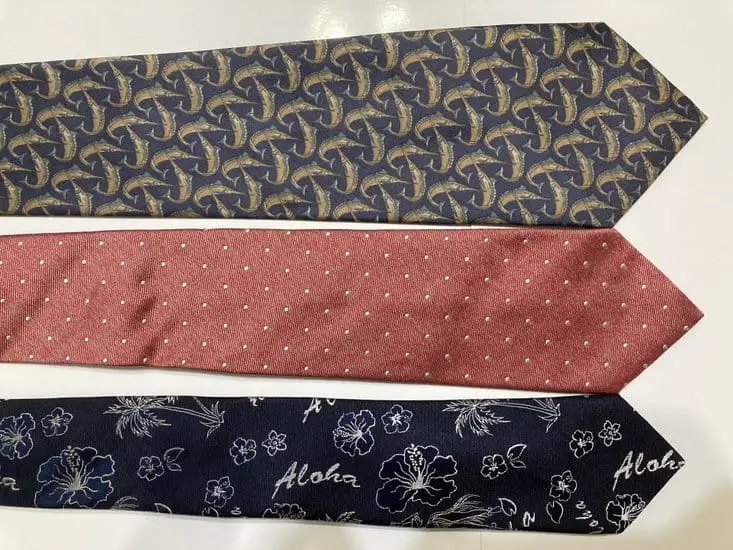 4. By Choosing a Tie Pattern for Your Body Type
When selecting a tie pattern, it's essential to consider how it complements your body type. Specific patterns can enhance your features and create a visually balanced and proportional look. Let's explore some guidelines for choosing the perfect tie pattern based on different body types:
Tall Individuals
You can utilize tie patterns to create a balanced and proportional appearance if you have a tall stature. Here are some tips:
Vertical Patterns and Stripes: Opt for tie with vertical patterns or vertical stripes. These stripes draw the eyes upward and downward, helping to break up the vertical length of your body. They create a sense of visual harmony and balance.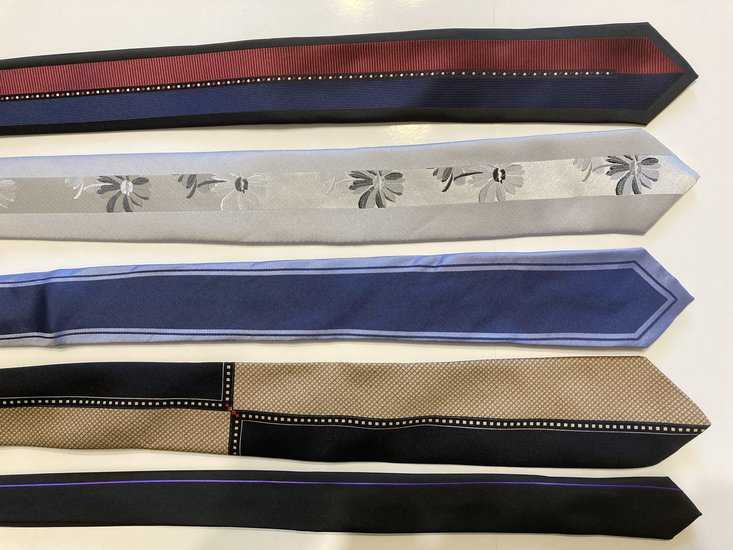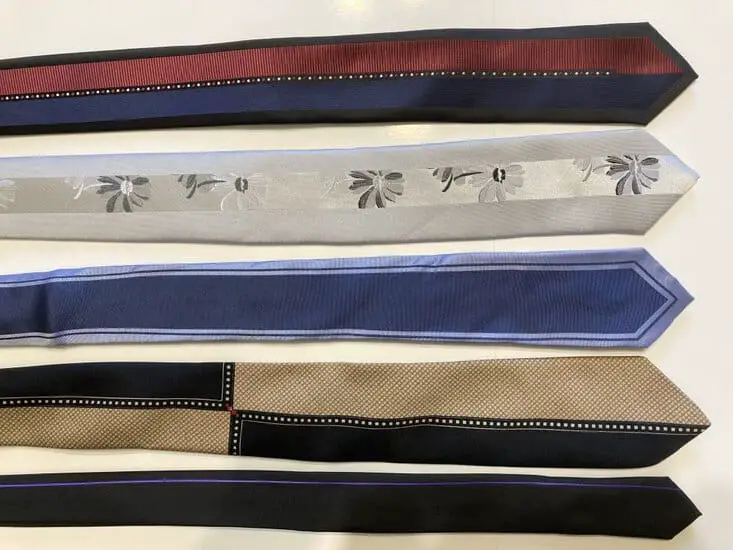 Subtle Patterns: Choose tie patterns with smaller, more understated motifs. Delicate patterns can prevent the tie from overpowering your frame while adding a touch of interest.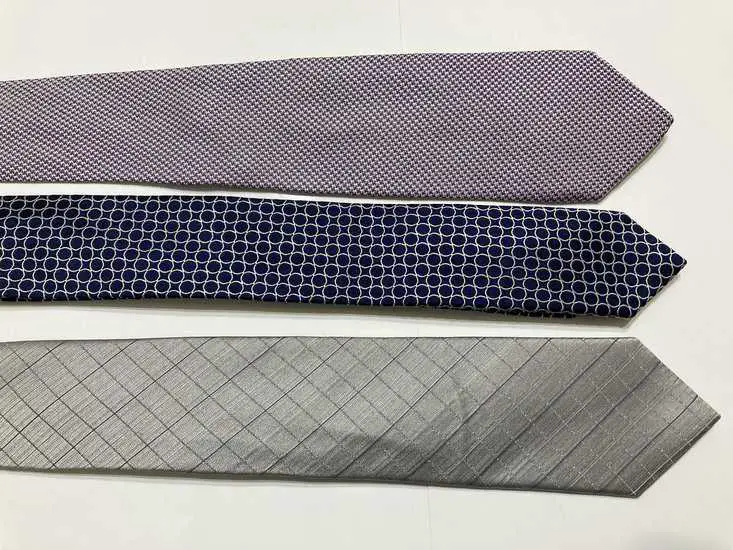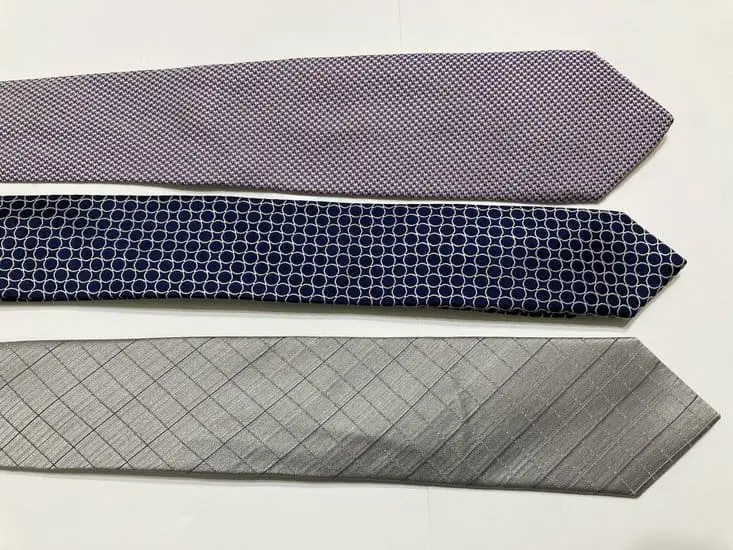 Short Individuals
For individuals with a shorter stature, tie patterns can be used strategically to create the illusion of added height. Consider the following suggestions:
Horizontal Stripes: Horizontal stripes can help visually elongate your appearance. Look for ties with subtle horizontal lines or small checks. These patterns draw the eyes across the body rather than focusing on height.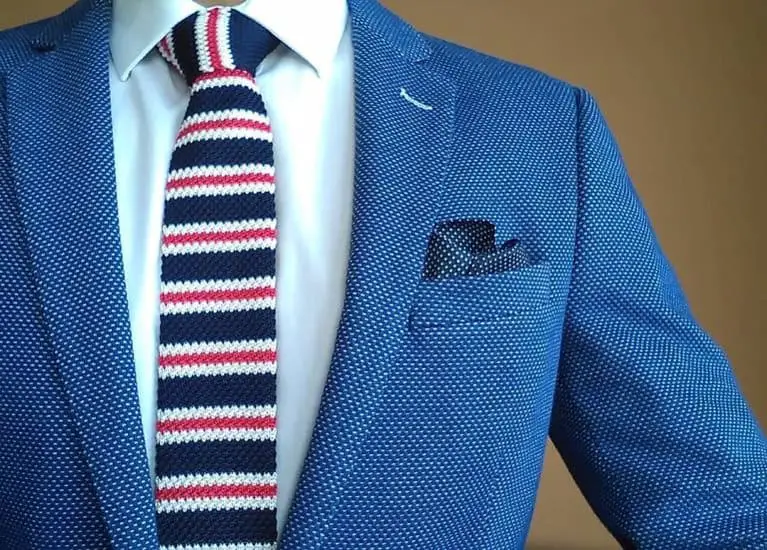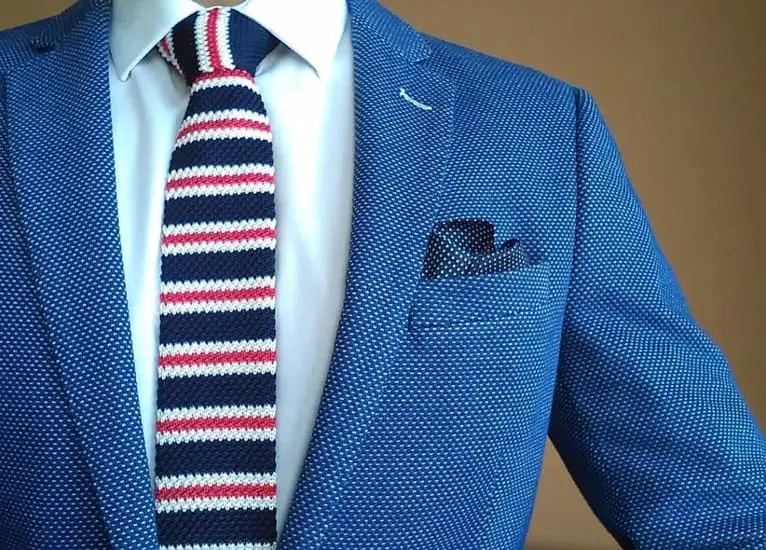 Tie Length: You should opt for slightly longer ties, reaching your belt buckle's center or lower half. Longer ties create a vertical line that can visually elongate your silhouette.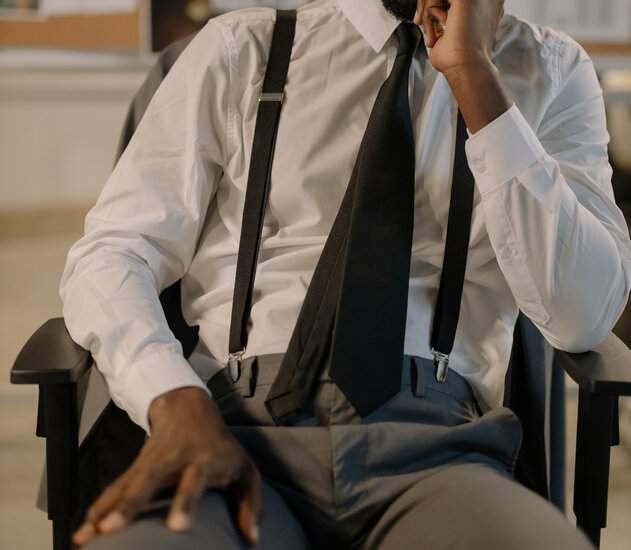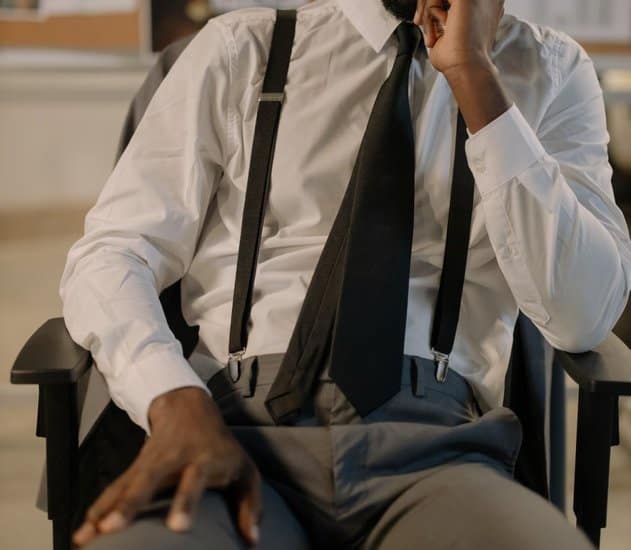 Slim Individuals
If you have a slim physique, tie patterns can add dimension and create the illusion of a fuller frame. Consider the following tips:
Bold Stripes: Choose ties with bold stripes or wide bands. These patterns create the illusion of width and add visual interest to your outfit.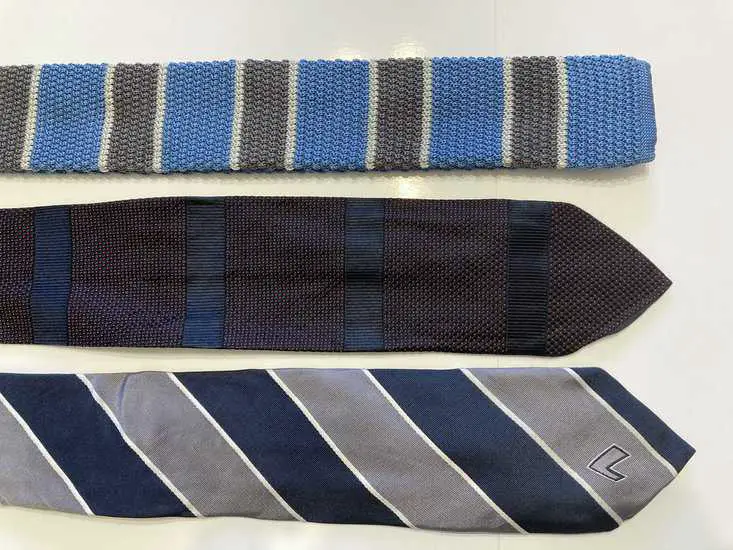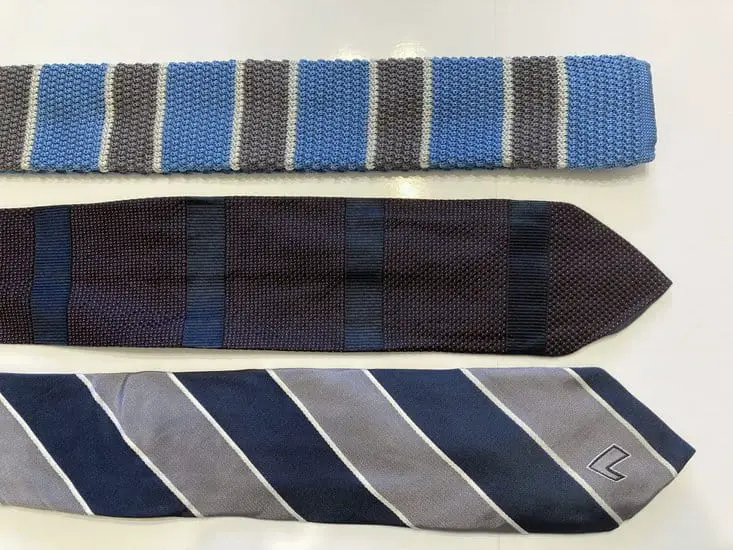 Large Geometric Designs: Opt for ties with large geometric designs. These patterns break up the visual linearity of a slim frame and add a sense of volume.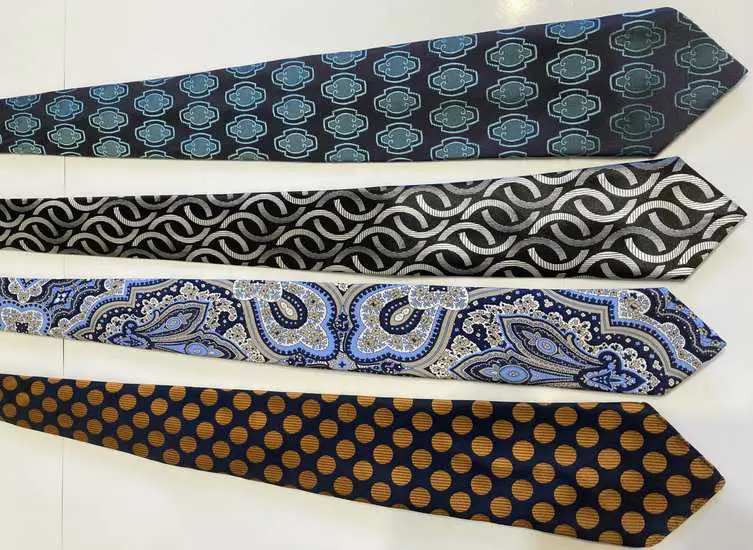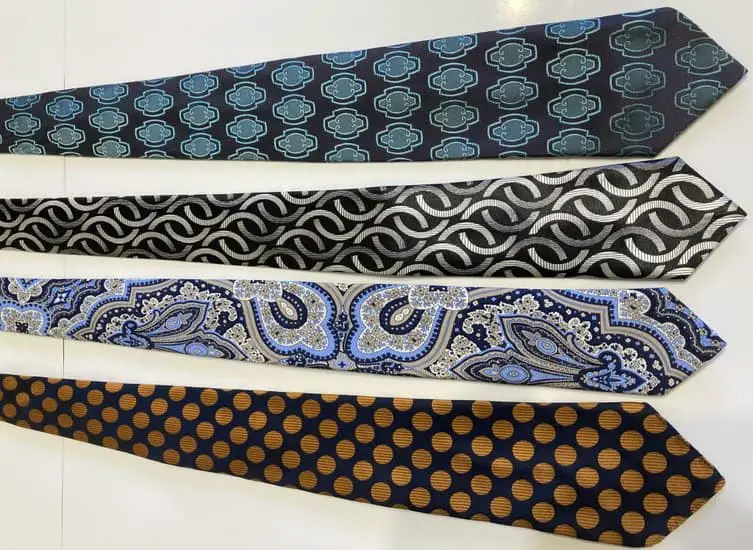 Textured Ties: Consider ties with textured patterns, such as knitted or woven ties. The texture adds depth and dimension to your look, creating a more substantial appearance.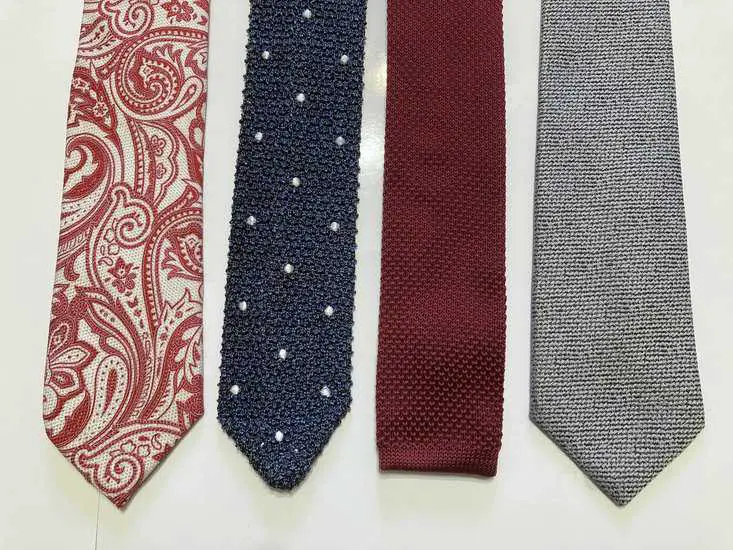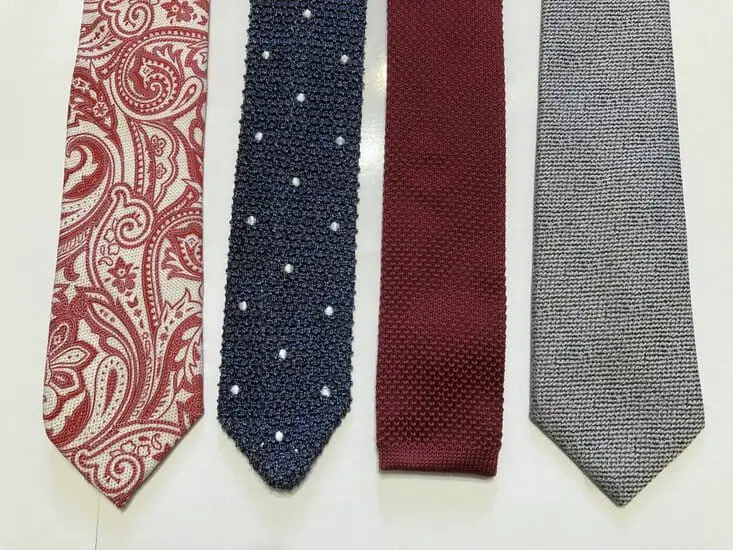 Broad-Shouldered Individuals
Choosing tie patterns that balance your upper body is essential for those with broad shoulders. Here's what to consider:
Evenly Distributed Patterns: Select ties with patterns evenly distributed across the width of the tie. Avoid patterns that concentrate near the center, as they can draw attention to your broad shoulders.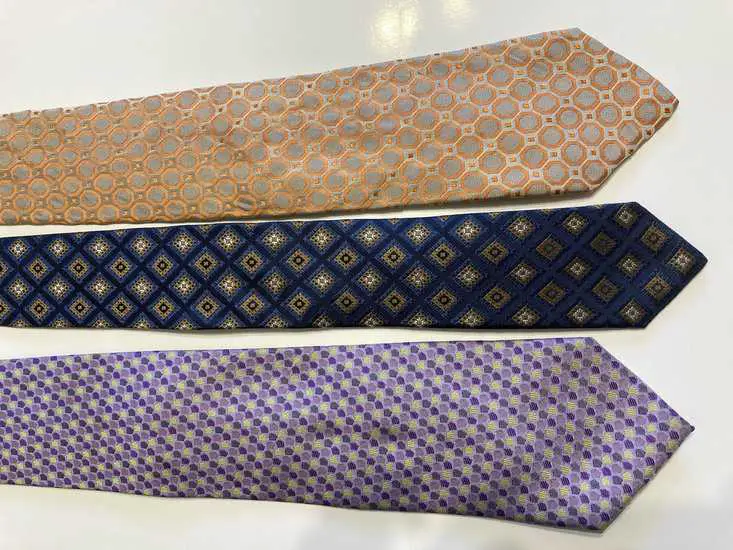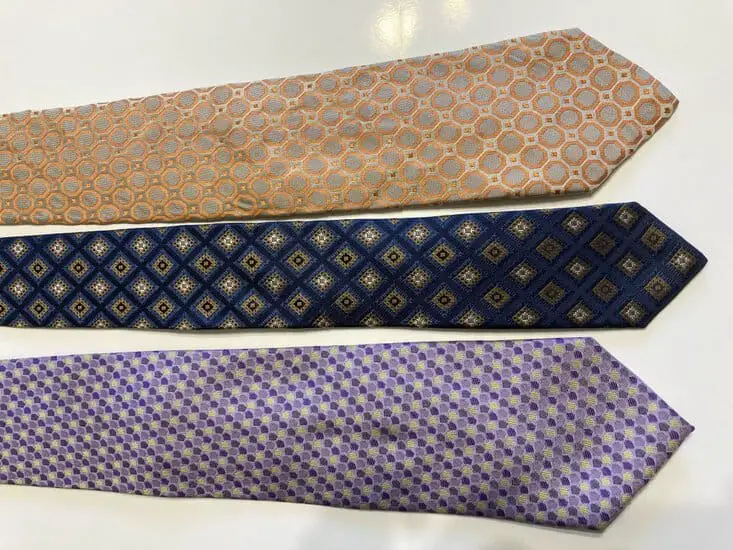 Subtle Designs: Opt for tie patterns with smaller, more subtle designs. These patterns provide visual interest without overwhelming your upper body.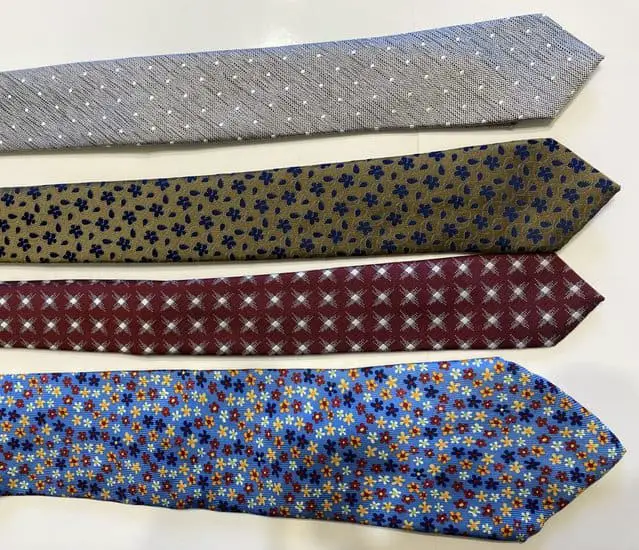 Color Coordination: Pay attention to the colors in your tie pattern. Consider selecting ties with colors that match or complement your outfit, as this can create a cohesive look that distracts from the width of your shoulders.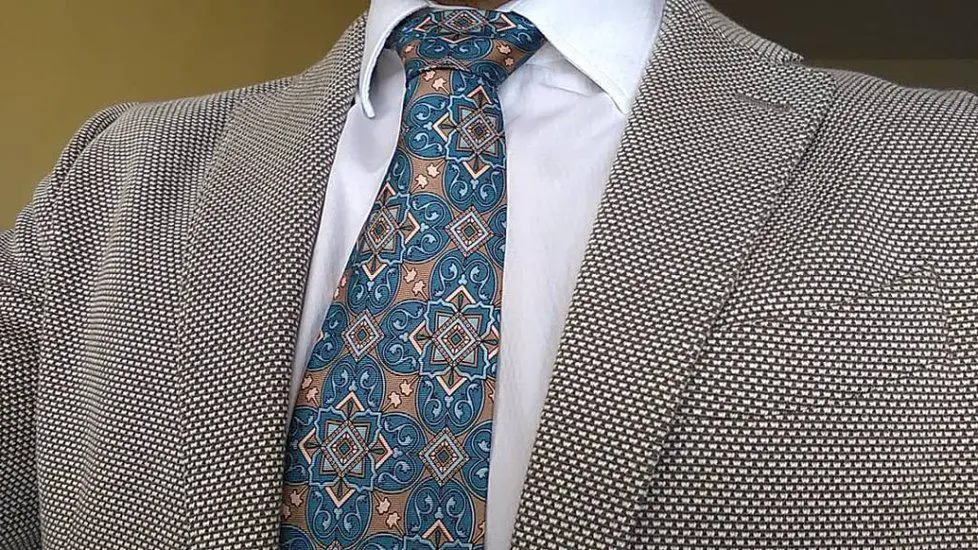 Additionally, consider the width of the tie itself. Broader ties suit individuals with wider frames, while slimmer ties are better suited for those with smaller frames. You should experiment with different tie widths and patterns to find the perfect balance for your body type.
Here's a brief tabular representation of the recommended tie patterns for different body types:
| | |
| --- | --- |
| Body Type | Recommended Tie Patterns |
| Tall | Vertical Stripes to create a balanced and proportional look. |
| Short | Horizontal Stripes or Subtle Checks to visually elongate the appearance. |
| Slim | Bold Stripes or Large Geometric patterns to add dimension and create the illusion of a fuller frame. |
| Broad-shouldered | Ties with evenly distributed patterns across the width, avoiding concentration near the center. |
Types of Tie Patterns
Understanding types of tie patterns is a no-brainer for choosing a tie pattern. It would be difficult to determine, much less the perfect one, when you have no idea what to choose from. Let's dive into some popular tie patterns and their characteristics.
1. Stripes
Stripes are a classic tie pattern that always stays in style. They can be bold or subtle, depending on the width and color of the stripes. Diagonal stripes, such as the traditional British regimental stripes, are famous for formal events and add an air of sophistication. Vertical stripes, however, can create a slimming effect and are versatile enough to be worn in formal and casual settings.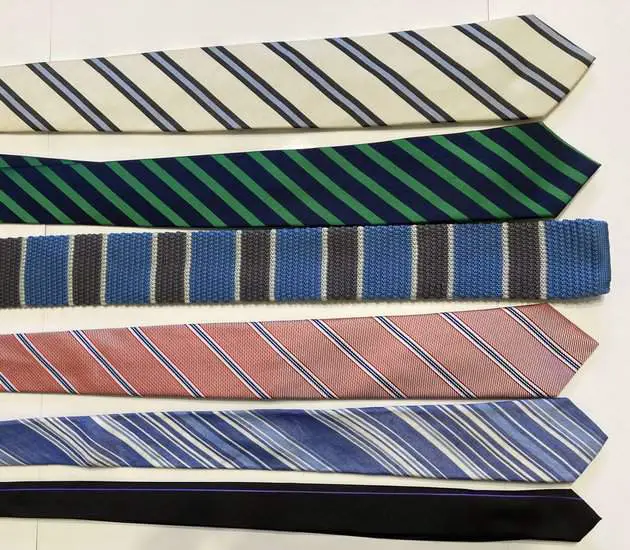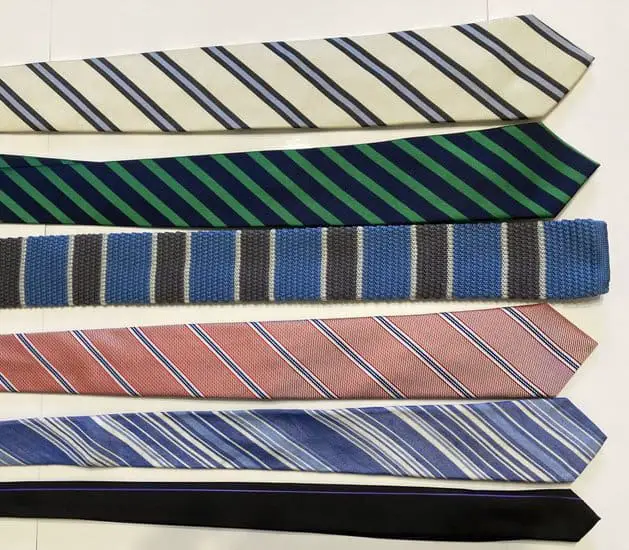 2. Dots
Dot patterns, also known as polka dots, are playful and versatile. They come in various sizes and densities, allowing you to choose between a subtle or more prominent effect. Smaller dots offer a refined and elegant look, while larger dots can create a bolder statement. Polka dot ties are well-suited for formal and casual occasions, adding a touch of charm to your outfit.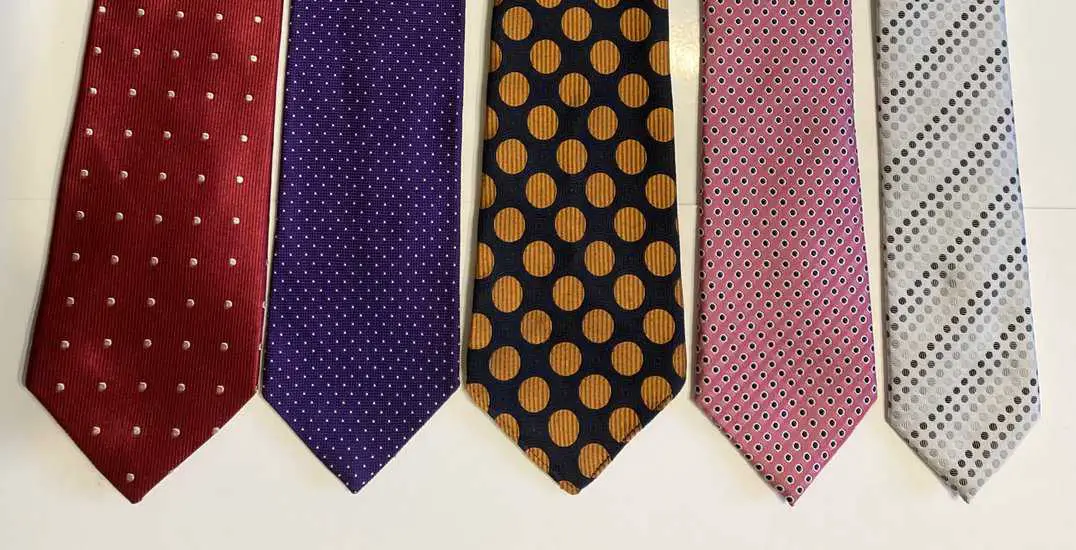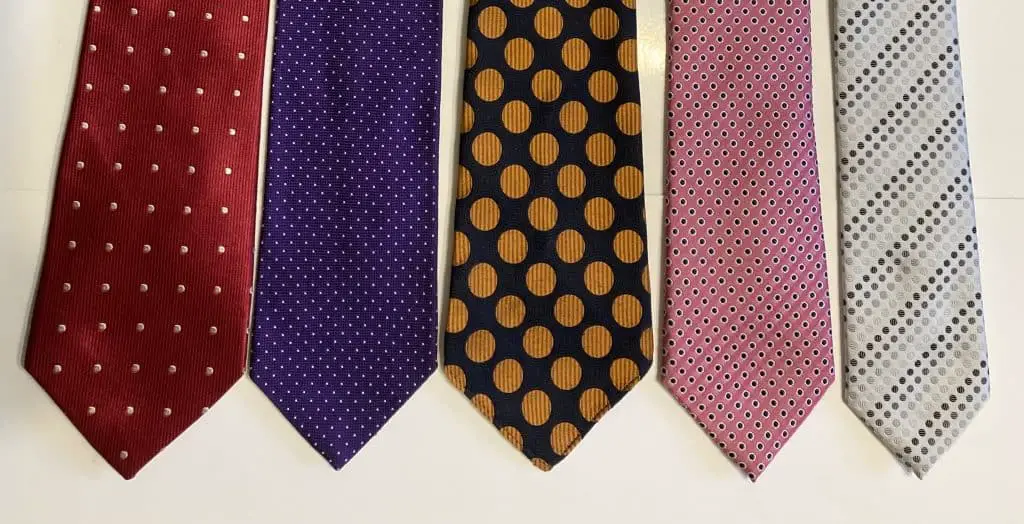 3. Paisley
Paisley ties offer a feeling of refinement and elegance. They are an excellent choice for formal occasions or situations where you want to make a distinctive statement because they frequently have elaborate designs and vibrant colors.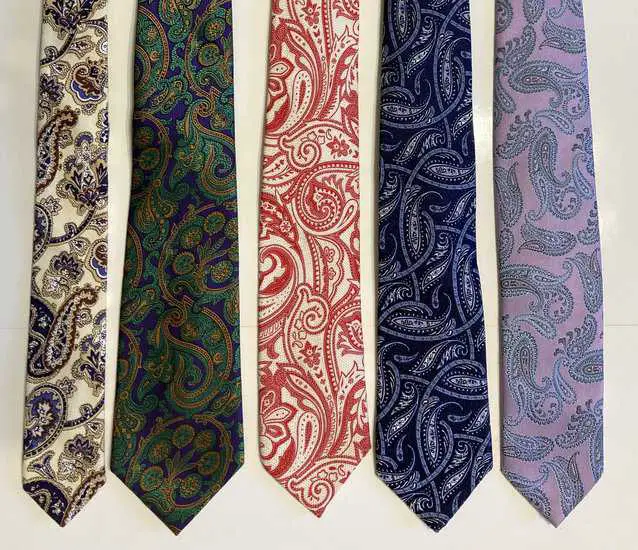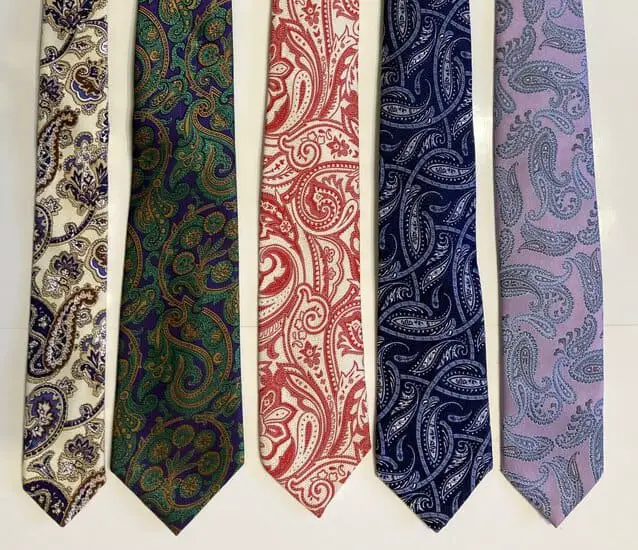 4. Geometric
Geometric patterns encompass various designs, from simple squares and triangles to intricate patterns inspired by architecture or art. These ties can add a modern and contemporary touch to your ensemble. Geometric patterns are versatile and can be worn in various settings, including formal and business casual environments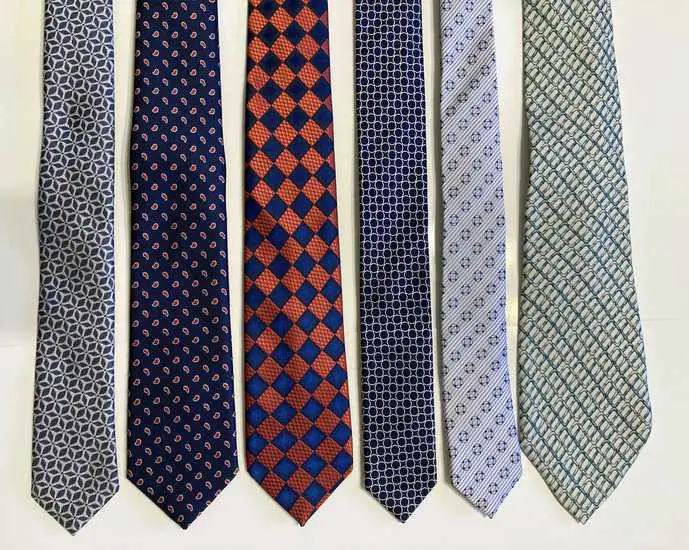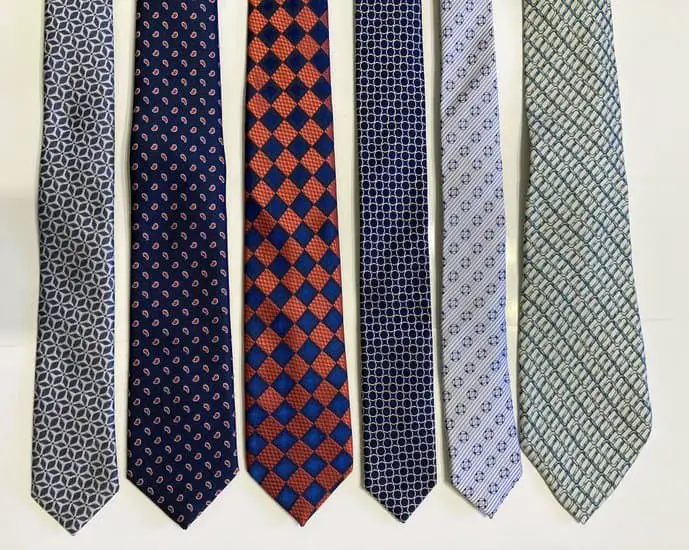 5. Floral
Floral designs are ideal when it comes to bringing a little color and freshness to your wardrobe. They come in various shapes and sizes, from small, delicate, big, and striking. For occasions in the spring and summer or when you want to add some flare to your outfit, floral ties are a great choice. For a fashionable look, use them with shirts that are solid colors or have light patterns.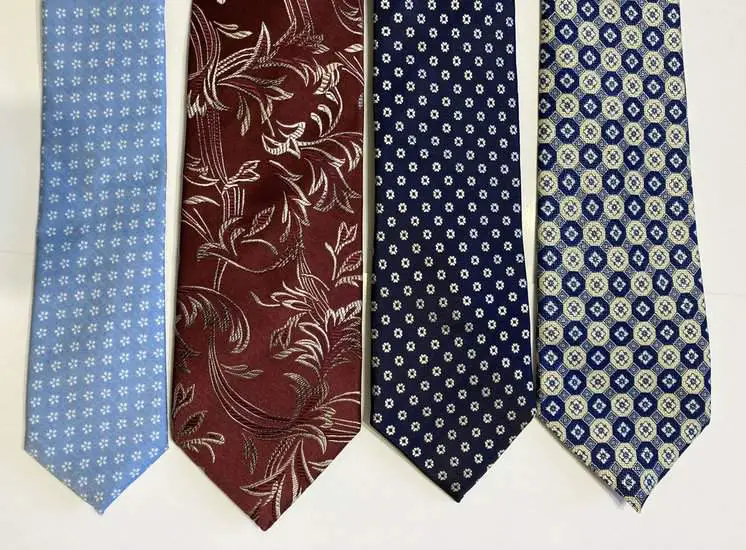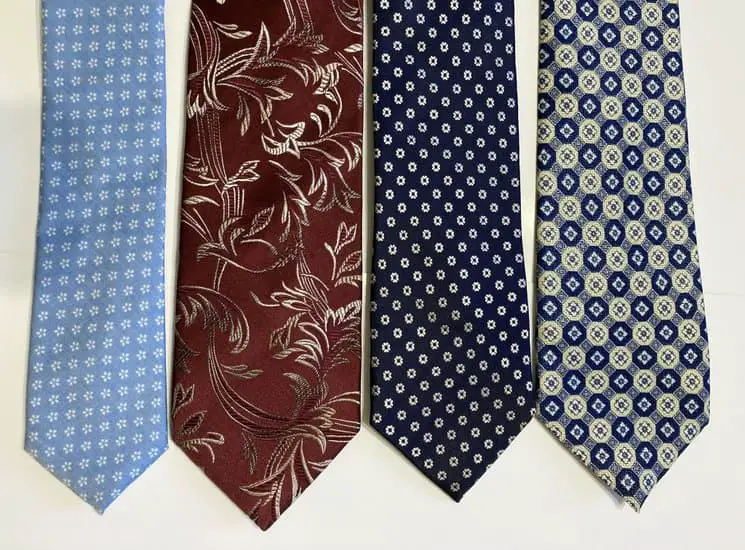 Here is a table of common tie patterns and their description:
| | |
| --- | --- |
| Tie Pattern | Description |
| Stripes | Vertical or diagonal lines running along the tie fabric to create a formal and classic look. |
| Dots | Small or large dots scattered across the tie, adding a playful and versatile touch. |
| Paisley | Intricate teardrop-shaped patterns originating from the East, conveying elegance and sophistication. |
| Geometric | Abstract designs and shapes, ranging from simple squares to intricate patterns inspired by art and architecture. |
| Floral | Patterns featuring various flowers that offer a vibrant and fresh look, particularly suitable for spring and summer. |
Frequently Asked Questions
Can I wear a patterned tie with a patterned shirt?
You can wear a patterned tie with a patterned shirt. The key is to ensure that the patterns complement each other rather than clash. Choose patterns with different scales or styles to create visual harmony. For example, pair a large striped tie with a small striped shirt for a balanced and coordinated look.
Are there specific tie patterns for different seasons?
While tie patterns are not strictly limited to specific seasons, certain patterns are commonly associated with particular times of the year. For example, floral patterns are often favored during spring and summer, as they evoke a sense of freshness and vibrancy. In contrast, darker and more subdued patterns like plaid or houndstooth are popular choices for fall and winter. 
Can tie patterns enhance or downplay certain body features?
You can choose specific tie patterns to enhance or downplay certain body features. For example, vertical stripes can visually elongate the body, making them an excellent choice for individuals who want to appear taller. Conversely, broader tie patterns like bold stripes or large geometric designs can create the illusion of a fuller frame for those with a slim physique.
Final Thoughts
Choosing a tie pattern is more than just a fashion enhancement. It is an art that allows you to express your style, personality, and creativity. By understanding the different tie patterns available and considering factors such as occasion, personal style, and body type, you can confidently select patterns that enhance your outfits and make a lasting impression. Hopefully, this article helps!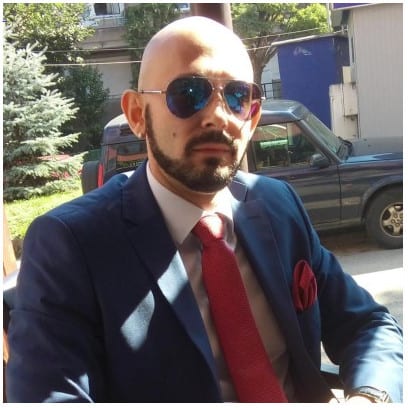 Samoel Ovanessian is the founder and creator of StylishAlpha.com – a website dedicated to men's fashion. As a proud owner of more than 200 ties, he loves digging through new clothing combinations for everyday use, formal events and even just for fun. You can read more about Samoel here.