Most men aren't sure if they've got enough ties or the right colors of ties, which restricts your options on special occasions. Read on to learn what color ties should a man own to make their wardrobe versatile and tasteful.  
Every man should own blue and red solid-colored ties for business settings. You should also have a plaid tie, paisley tie, striped navy tie, and a bow tie. This collection of five ties will add a little spice to your dressing style and can be versatile depending on casual or formal events. 
You can experiment with ties, but some styles and colors are meant to be permanent in your wardrobe. Let's talk more about this and how you can style ties for different events. 
Five Ties That Every Man Should Own
Whenever you're searching to buy a good quality tie, whether it's to add a little color or reduce an overflowing collection, you should concentrate on the classic, wearable types that you'll use frequently. 
In no particular order, here are some ties that should never be missing from your wardrobe. 
1. Solid Color Tie
Having a solid color necktie is super handy. If you're beginning from scratch, you should buy one of these as the first piece for your collection. You don't need to buy a lot of solids. However, a few can be helpful, especially if you choose them deliberately to match shirts or coats that you already own.
The most secure and adaptable color is dark blue. Any rich, deep hue is suitable as well.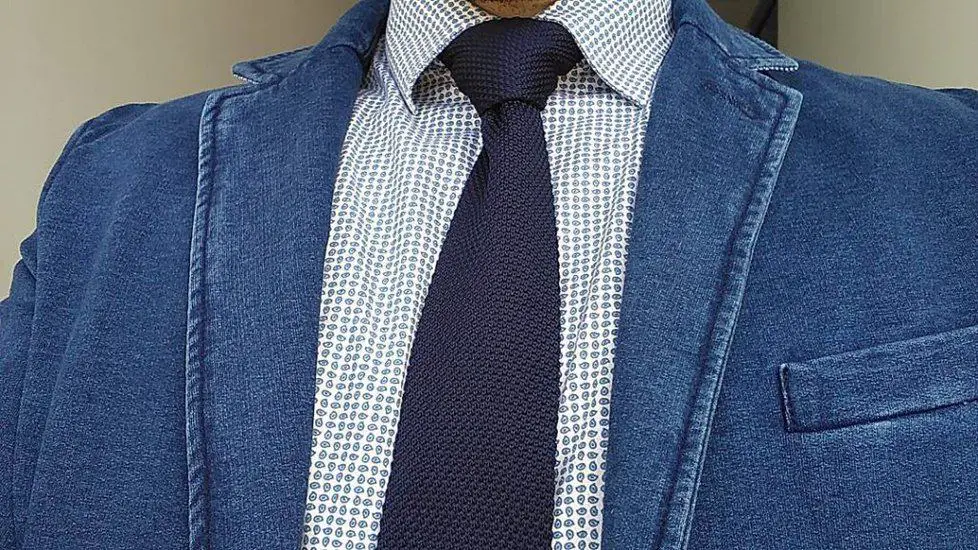 Dark greens, burgundies, and purples look wonderful on a wide range of skin tones.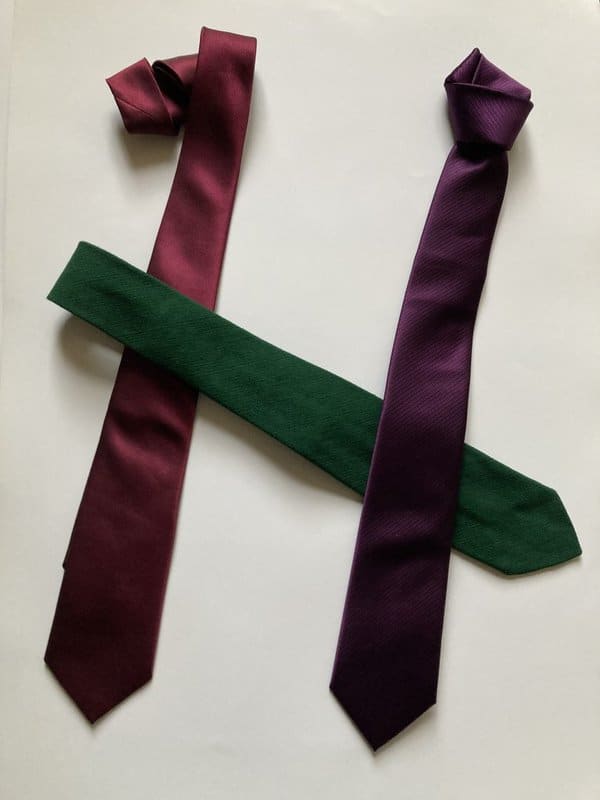 You may want to avoid glossy materials and bright colors because if you're going to be wearing it daily, you want to go for something sleek, matte, and sophisticated. However, a rich, polished dark hue with a low shine and the "power tie" effect of a brilliant, high-gloss red is an excellent choice for business use. Both red and blue can do the job in professional settings, however, the red tie will always have supporters who vouch for the psychological benefits, even if the blue tie appears superior.
2. Plaid Tie
A plaid tie is a unique design of interlaced stripes in various colors, widths, etc. Tartans are frequently offset at an angle when used for neckties to ensure that the pattern appears front-on as diamonds rather than squares.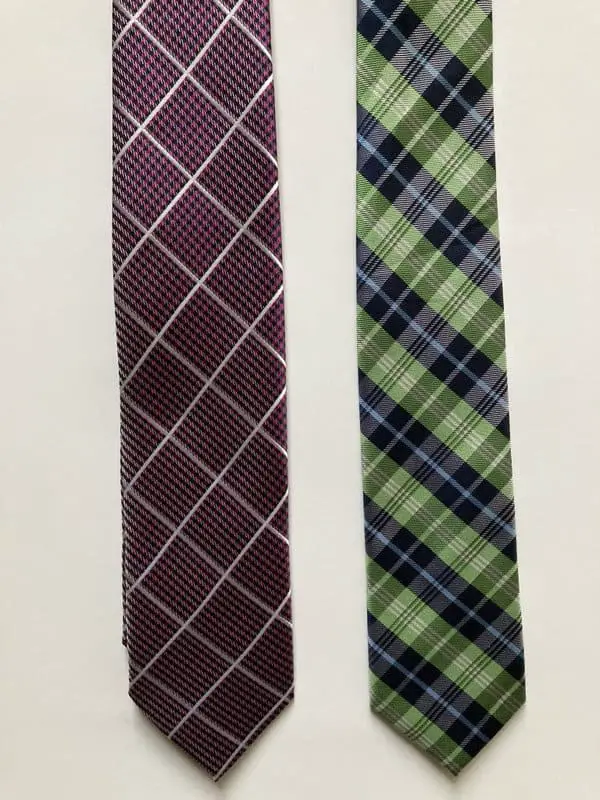 Plaid ties are good to add brightness to your collection since they're mostly built of solid colors. However, these ties are challenging to coordinate with your dresses and may be problematic if other check-based motifs exist in your attire.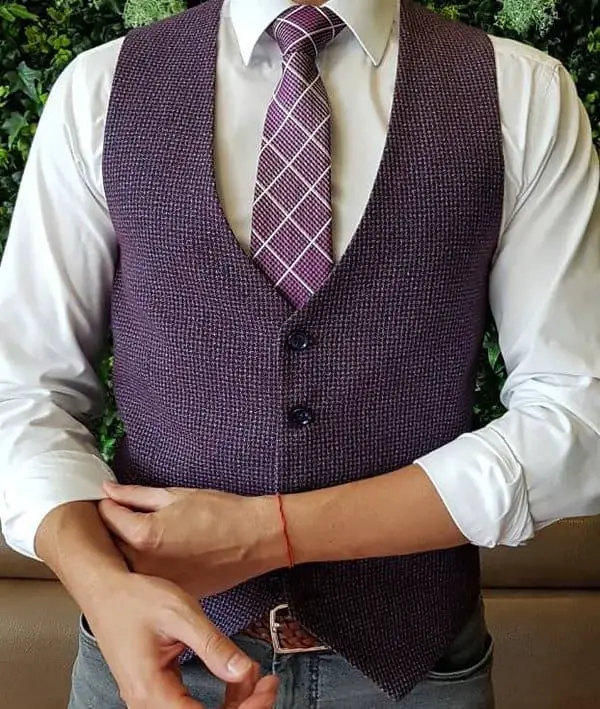 These ties are not suitable for strictly-business situations, but a muted plaid (think browns, light grays, etc.) might go great with a casual suit for informal business. Keep a couple on hand for times when you need to dress up a sports jacket/sweater ensemble or a simple suit.
Styling Tip: For casual wear, plaids can look good with sweaters, sports coats, etc., but too much color can border on novelty!
3. Striped Navy Tie
A striped navy tie should be the simplest to match with any clothing, if you enjoy patterned ties. They're formal enough to wear to the office without feeling overly dressed up. 
These ties have roots in the British military, and even now, they continue to look tidy and put together in modern times. However, certain types of ties now come with a dash of color, just enough to create excitement while remaining appropriate, as opposed to having completely solid-colored ties.
Styling Tip: Choose dark-blue stripes for a timeless appearance. Because of its deeper tone and subtle design, it should go nicely with other colors and the rest of your clothing!
4. Paisley Tie
The paisley tie may look intimidating sometimes, but you can definitely style it if you have a good eye for colors. Its intricate patterns could be challenging to match. However, they create a gorgeous appearance when they go with an outfit.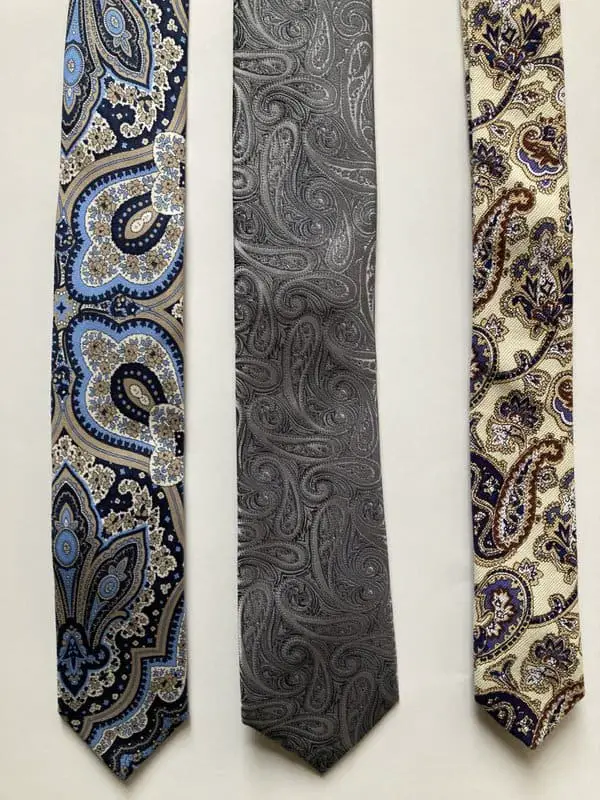 You should add at least one nice paisley tie to your collection, or you'll lose out on some interesting, attention-grabbing fashion. As a far cry from the renowned men's fashion trend, this style has its roots as far back as the third century.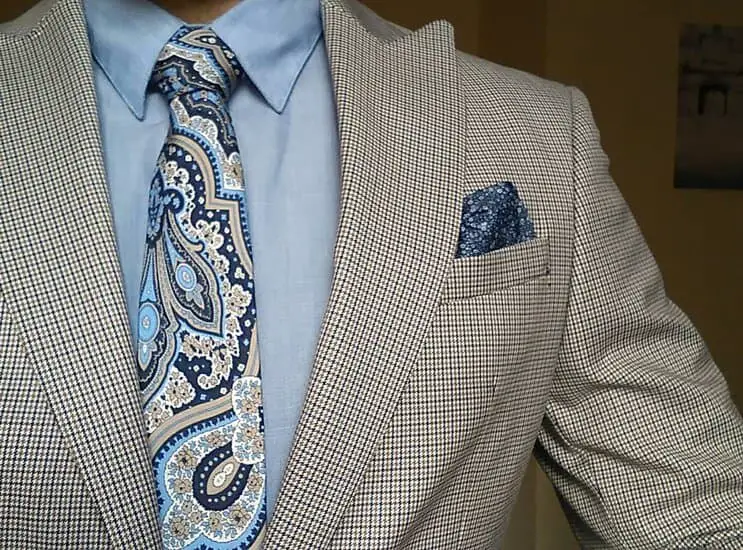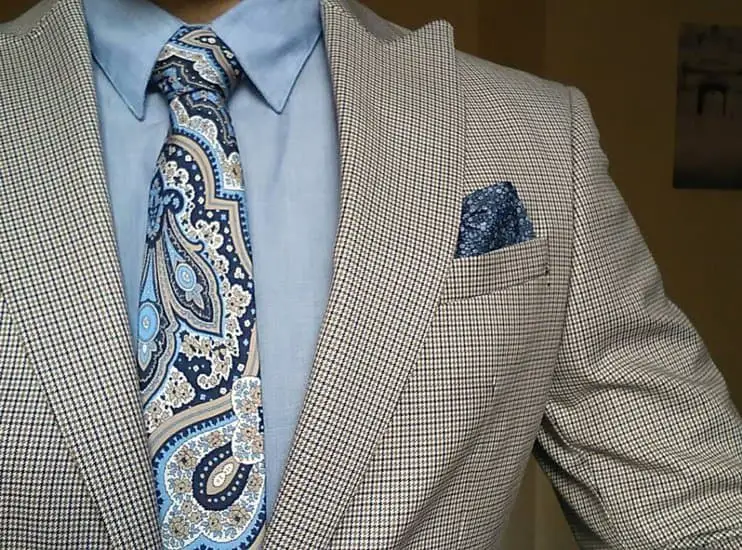 Styling tip: To match your ties, you should wear simple-looking shirts and suits, ideally in solid colors. When you do, you'll be able to highlight both your overall look and the tie as its focal point.  
The inability to match shouldn't ever be an excuse to skip the paisley tie!
5. Bow Tie
Even if you don't plan on going to any formal events anytime soon, a bow tie would be an excellent addition to your wardrobe. Get a few bright accessories that stand out against your ensemble and provide an entertaining flair.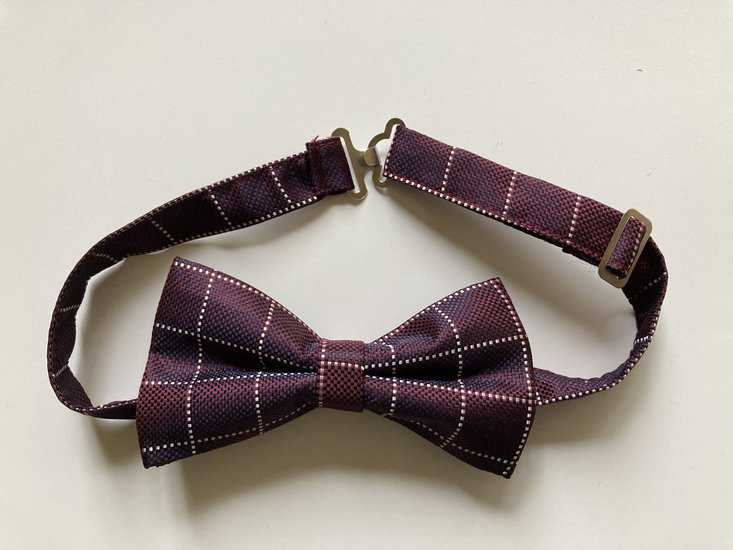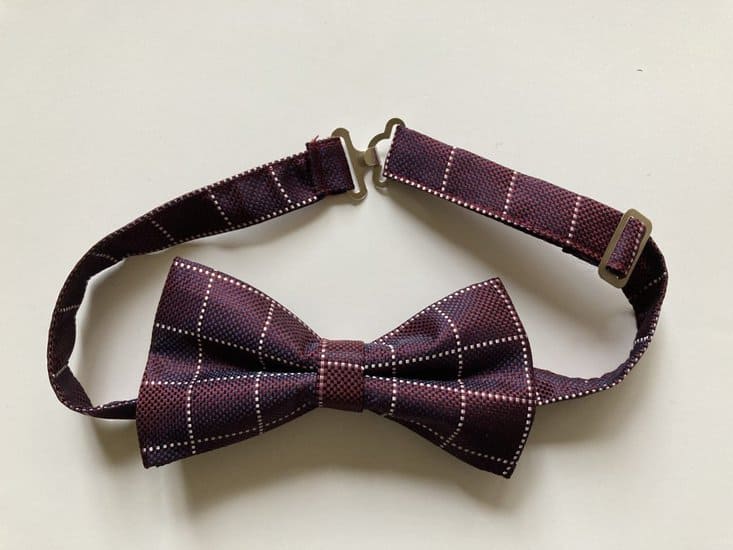 Styling tip: The best way to wear a bow tie is to use it with casual clothing. 
A Few Other Tie Options to Complete Your Collection
Since tastes vary, so do needs. Everybody's collection will be different. Check out this table that summarizes different tie options and their best uses:
| | |
| --- | --- |
| Type of Tie | Purpose |
| 1 or 2 ties in a solid color. | Sufficient, reliable, and straightforward. These ties are the preferred choice for a traditional business look. |
| 1-2 modest polka dot ties. | These ties are a little more exciting and lively than solids but still appropriate for most corporate settings. |
| 1 or 2 foulard ties.  | Business attire that isn't boring. |
| 3–4 "your pick" ties. | In the style of your choice, you can go for: stripes, knits, plaids, additional foulards, novelty ties, etc. |
When you add everything up, you're still dealing with single digits. A man who wears a necktie to work every day will likely need additional items from each of the categories mentioned above.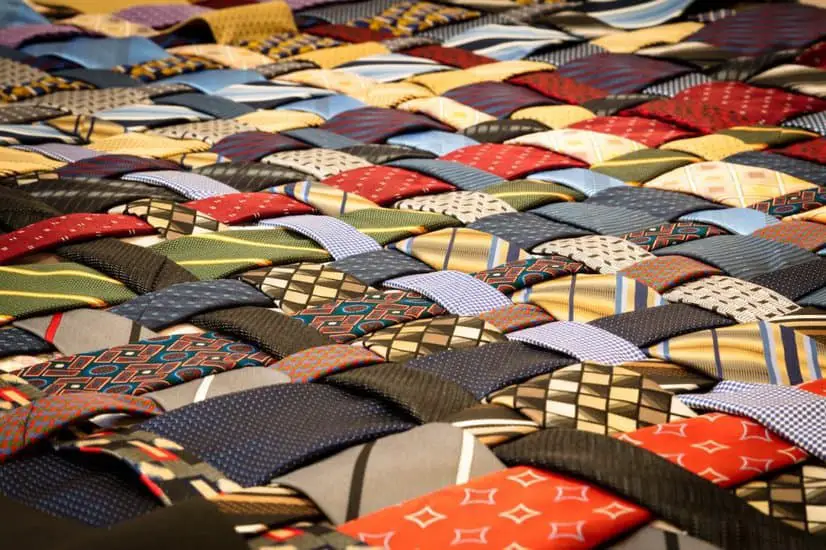 However, it's a wonderful working assortment for men who might not always wear ties but still want to look good when they do.
You will also like these other top picks:
Frequently Asked Questions
Can Bow Ties Work For Formal Events As Well?
A bow tie can lessen the formality of your attire, but it might also give it more color and individuality. Bow ties are an amazing alternative for individuals who like the casual necktie appearance. It can be ideal if a gathering or occasion allows for a little more flexibility in attire. Bow ties work very well for formal events as well.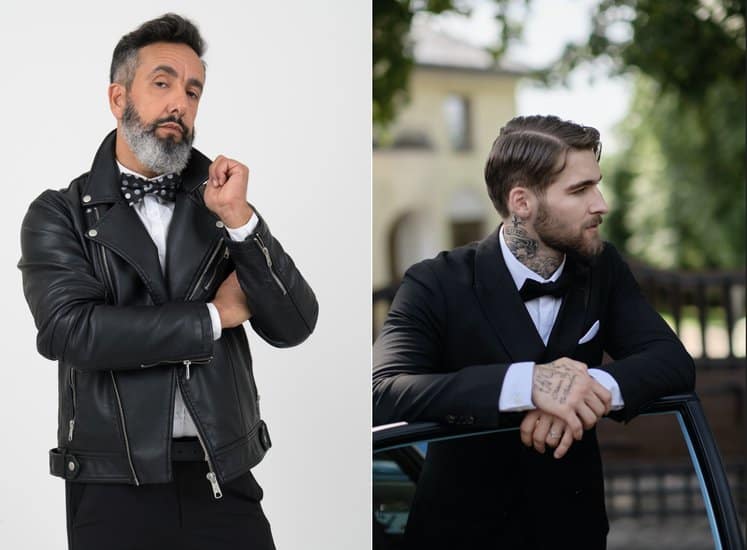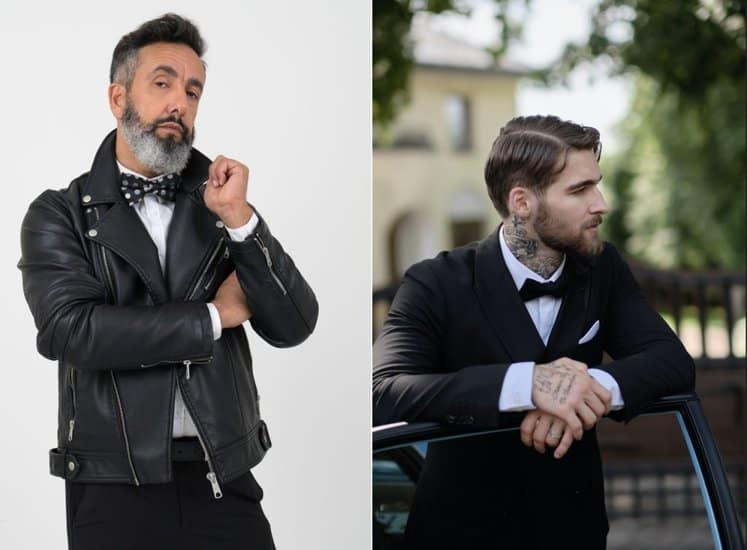 Can You Style Solid Pastels For Different Formal-To-Casual Looks?
For a more laid-back business look, solid pastels, high-sheen or textured, go well with colorful shirts. These looks can also be great for displaying support for the home team at a sporting event. Other than that, you could go for some texture or pattern to avoid the formal look.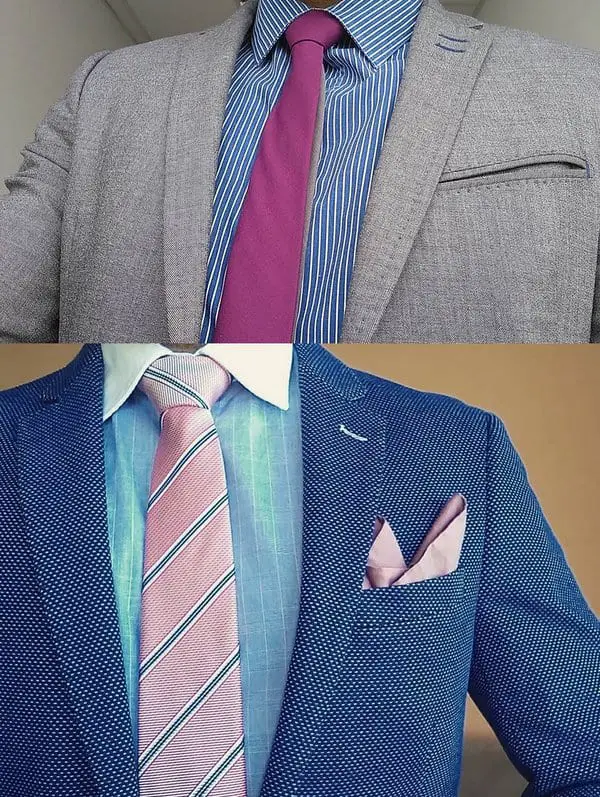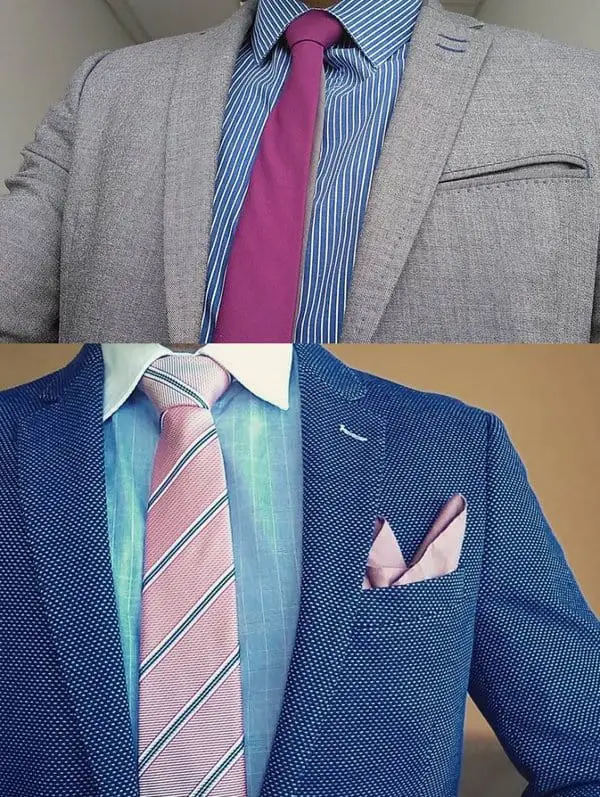 What Are the Most Commonly Used Tie Colors?
The most commonly used tie color is navy blue. It's got a royal, timeless, and elegant look that goes with most outfits. As an added bonus, a navy blue tie looks great in winters and spring as well. 


Final Thoughts on What Color Ties Should a Man Own
Since there are plenty of options, always remember to appear purposeful, as though you hand-picked your tie just for that particular gathering. It's easier to achieve that sharp-edged, hand-selected look when you choose your ties carefully (ideally keeping in mind your current outfit!)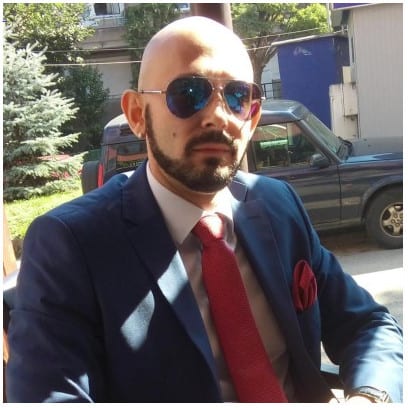 Samoel Ovanessian is the founder and creator of StylishAlpha.com – a website dedicated to men's fashion. As a proud owner of more than 200 ties, he loves digging through new clothing combinations for everyday use, formal events and even just for fun. You can read more about Samoel here.