Can you wear black shoes with navy Pants? Can you wear white socks with dark-colored pants? These questions might seem silly at first, but they really matter when it comes to fashion.
Fashion is a big part of our lives. Whether it's dressing up for a special occasion or simply going out for a casual day, fashion plays a huge role in our daily life.
There are certain rules that should always be followed when it comes to fashion, especially when it comes to colors.
The color combinations that you see in magazines or on social media are often unrealistic.
Why Wear Black Shoes With Navy Pants?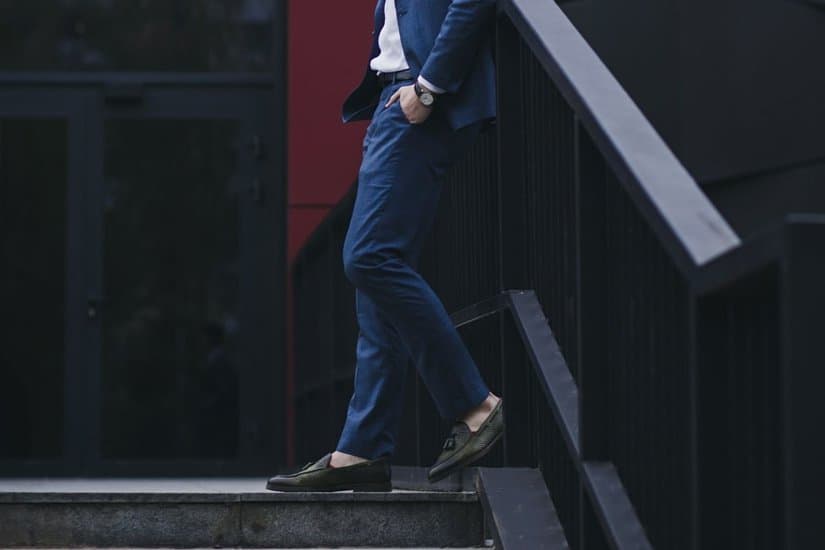 The most common answer to the question "Can I wear navy pants with black shoes?" is yes. It depends on the type of shoe and the style of your outfit. If the men's shoes are formal, then no. However, if the shoes are casual, then yes. Generally speaking, black shoes are a good match to navy pants.
There are many reasons why you can wear navy pants with black sneakers.
Black Sneakers
Black sneakers are one of the most versatile types of footwear. They go well with almost everything – including navy pants.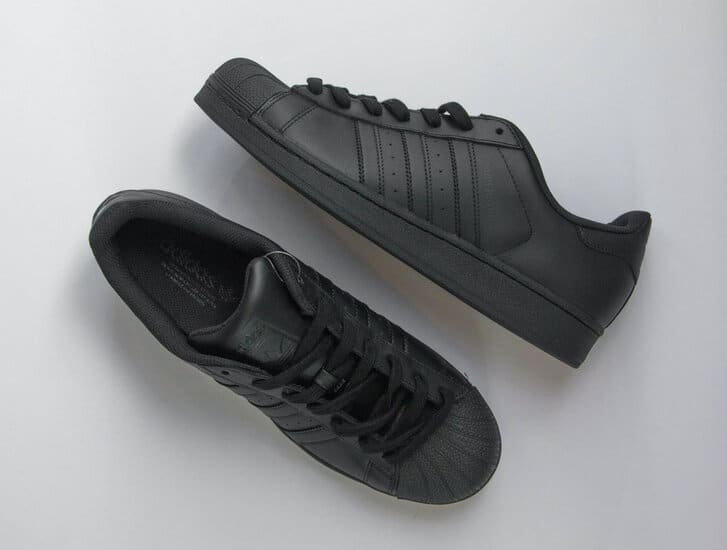 You can pair them with both casual outfits as well as formal ones.
Casual Outfits
If you want to look casual, then wearing black sneakers with navy pants will make you look more stylish than wearing any other combination. Put on a striped t-shirt and a dark blue or gray blazer to complete this casual-chic outfit.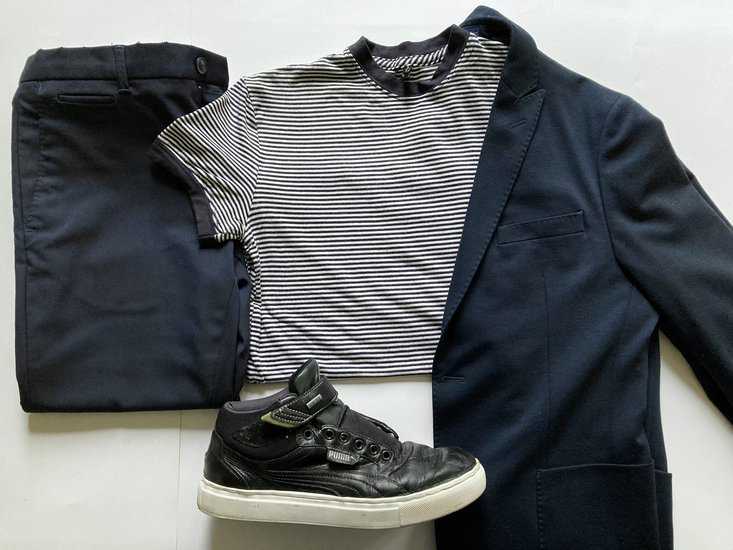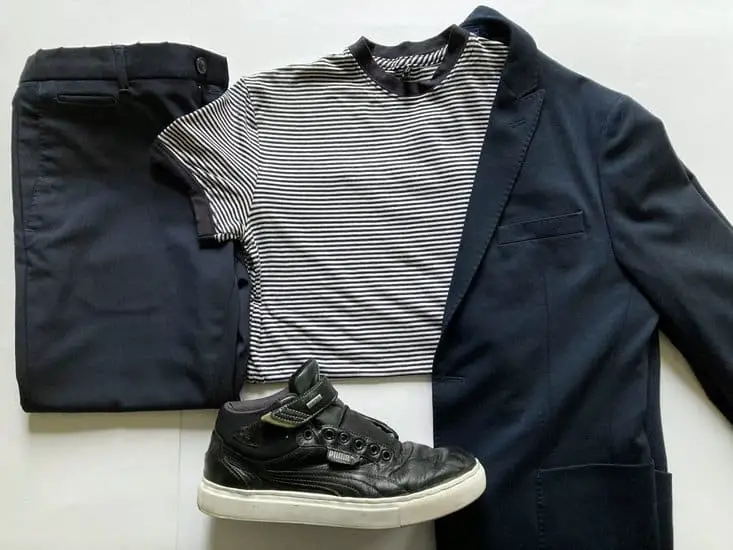 Formal Outfits
Wearing black sneakers with navy pants makes you look smart and professional. This is because these two items complement each other perfectly. A white shirt is a great way to add some classic elegance to this formal outfit. A dark knit tie and a blue white dots pocket square will elevate this ensemble to the next level.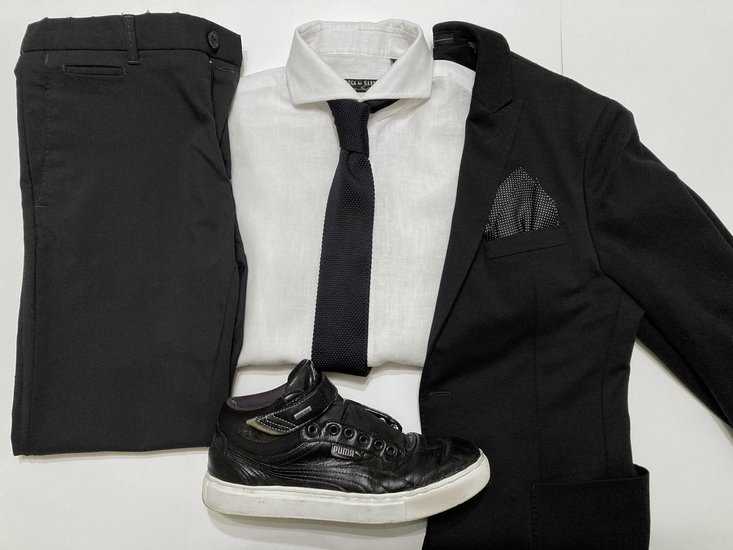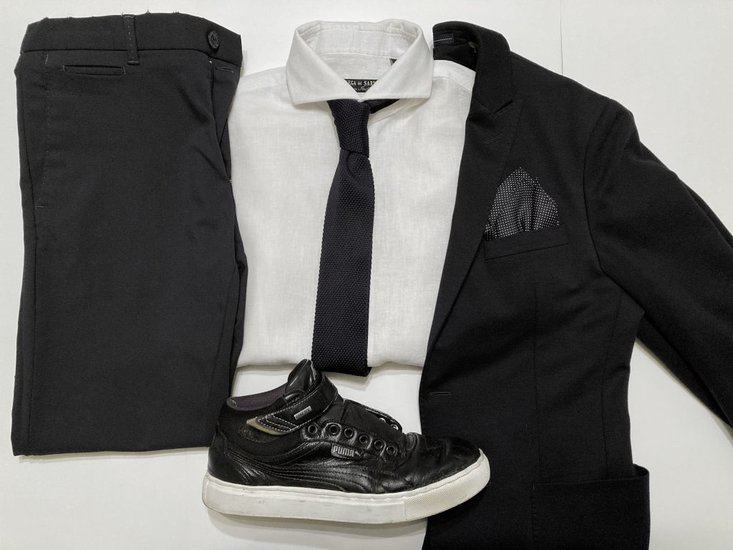 Color Combinations
Navy pants go well with all shades of black. Therefore, you don't have to worry about matching them with anything else.
Patterns
You can also match navy pants with patterns such as stripes or plaids with Chelsea boots. This way, you can create a unique look.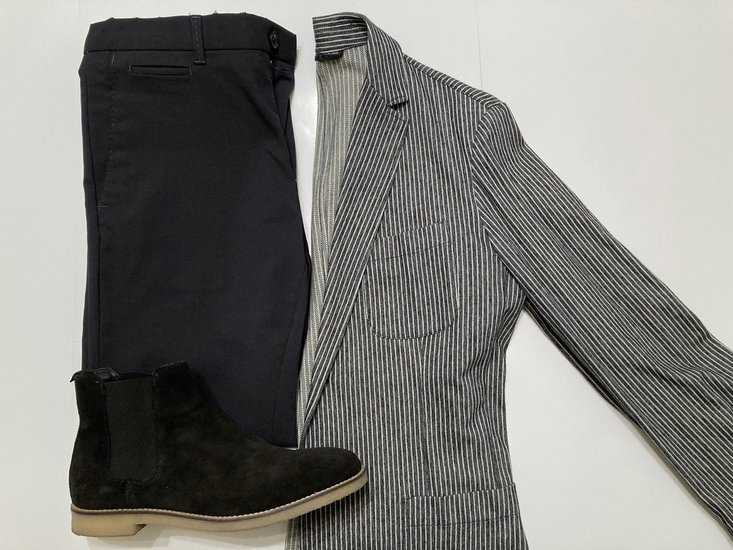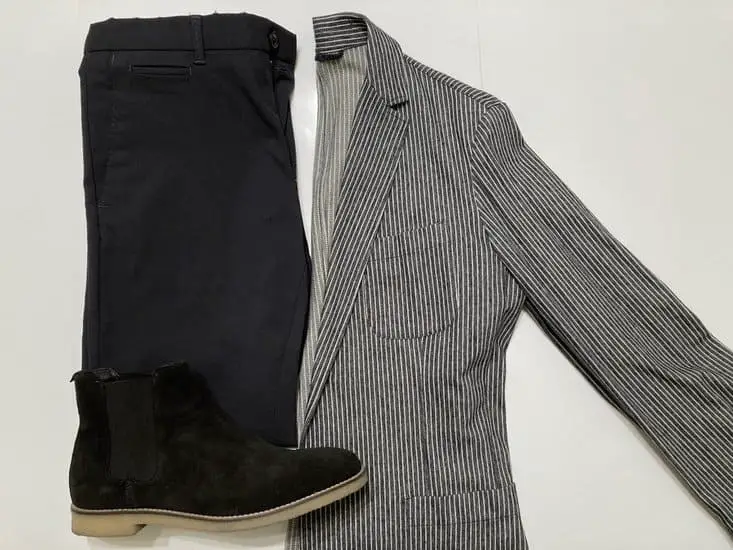 Complementary Colors
You can also team navy pants and black shoes/sneakers with complementary colors like red or green. This way, you get to experiment with different color combinations.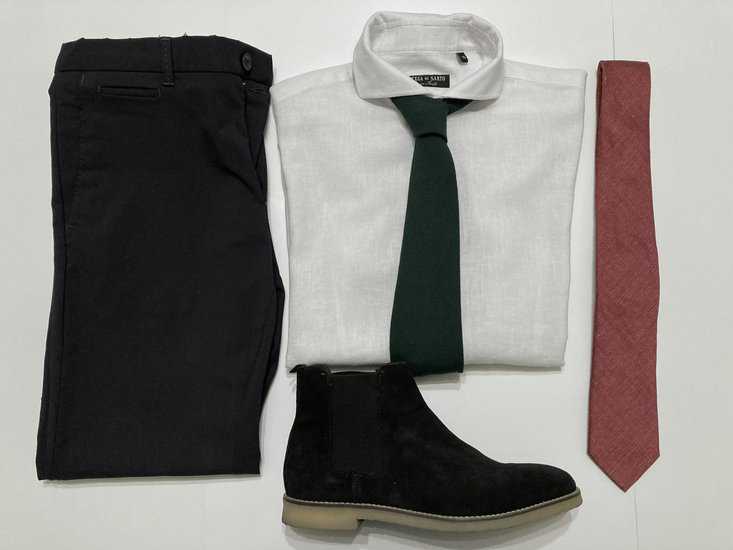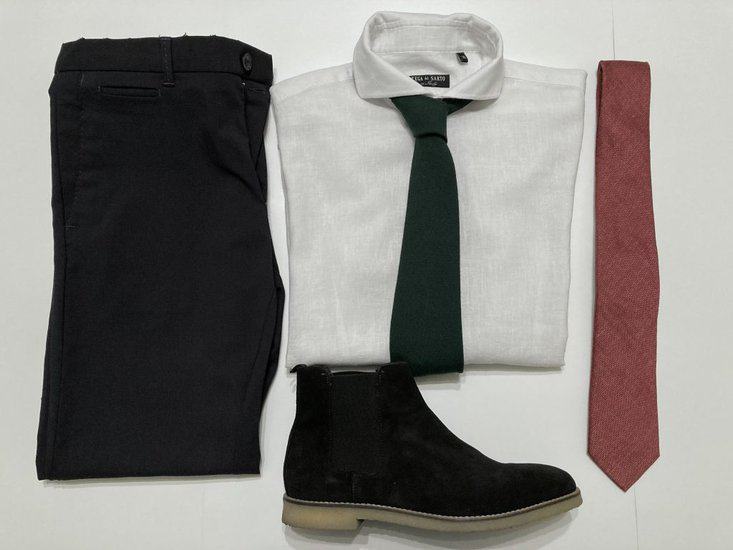 Contrasting Colors
Contrasting colors are another great option. For example, you can wear a light-colored polo shirt with navy pants. This gives you an elegant yet trendy look.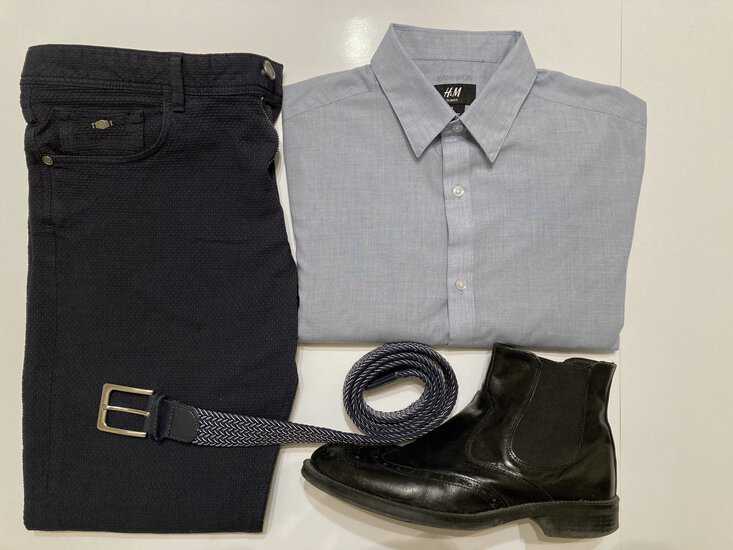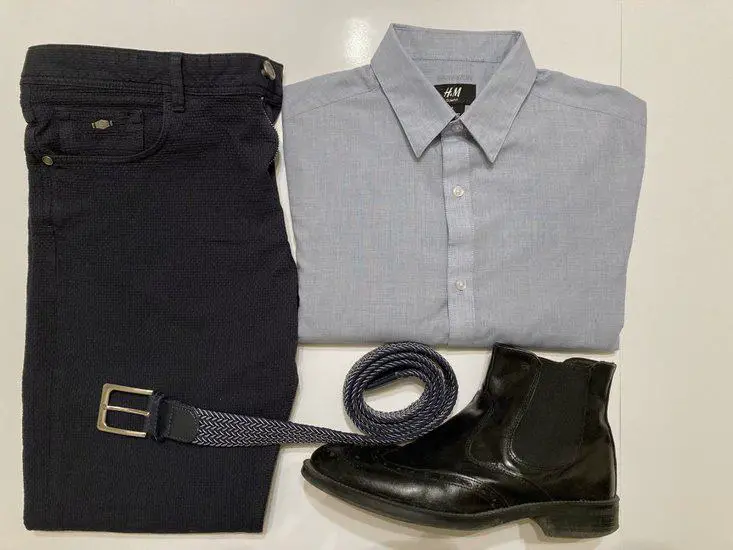 Accessories
Another reason why you can wear navy with black is accessories. You can choose from a variety of options such as necklaces, bracelets, earrings, watches etc.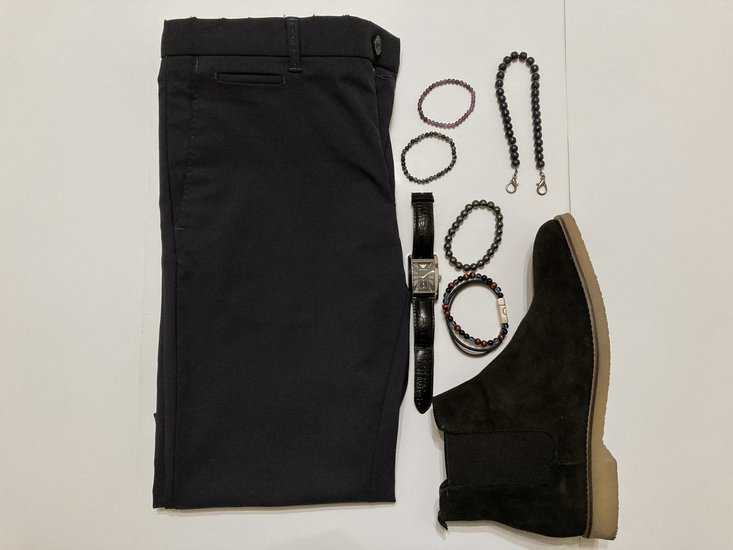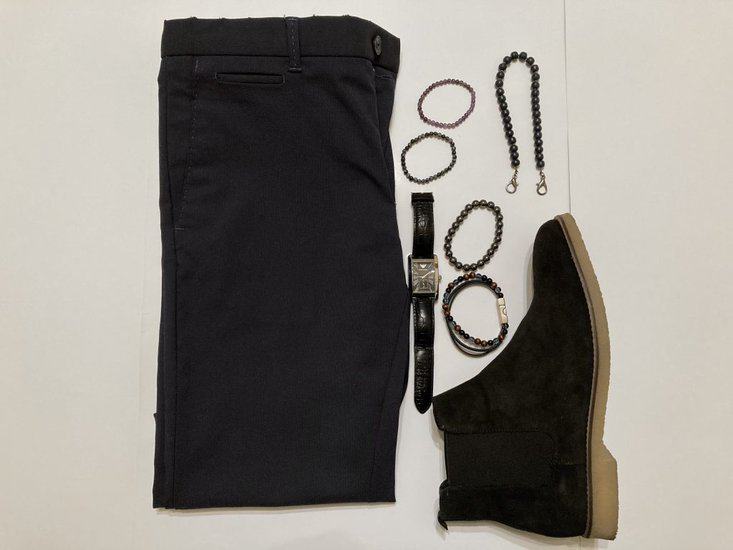 Shapes
Another thing that you need to consider while pairing navy dress pants with black is the shape of the dress pants. If the dress pants are straight, then you can keep them simple by wearing just a plain t-shirt. However, if the dress pants are flared, then you can opt for a blazer or cardigan.
Sizes
Finally, you should also pay attention to the size of the pants. If they are too small, then you won't be able to show off your legs. On the other hand, if they are too large, then you might end up looking sloppy.
When Should I Wear Black Formal Shoes?
One of the biggest mistakes that people make when it comes to choosing their clothes is wearing inappropriate shoes. There are some occasions where you need to avoid wearing black formal shoes.
For instance, if you are attending a wedding ceremony, then you shouldn't wear black formal shoes. Instead, you should wear something that goes well with the occasion. The most suitable shoes for a wedding are brown Oxfords or brogues. In the picture below you can see a perfect example of a blue suit outfit for a wedding ceremony.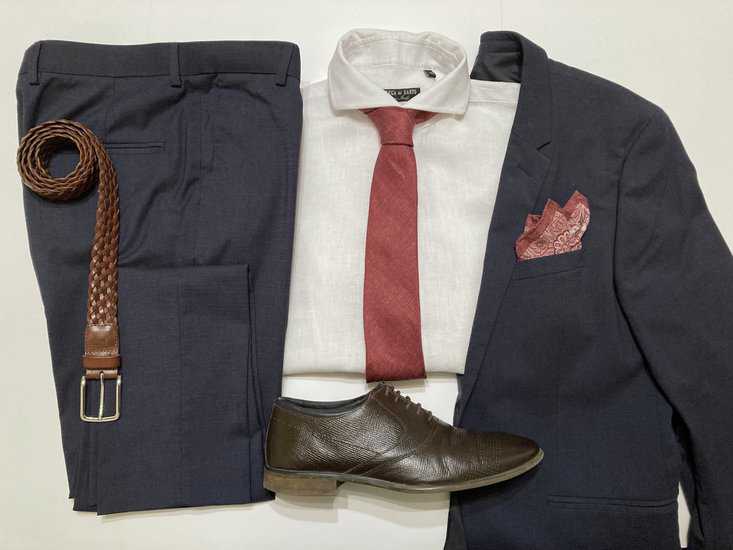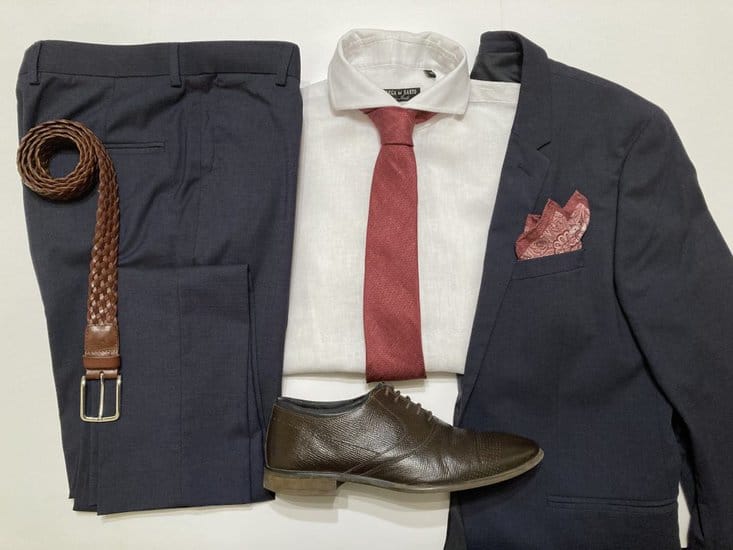 Similarly, if you are going to an event at a restaurant, you should probably not wear black formal shoes. In this case, you should wear something more casual – like boots, loafers or sneakers.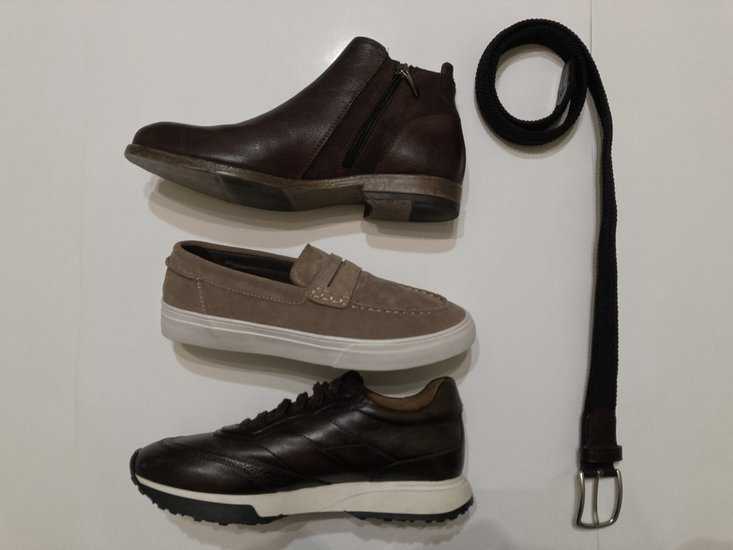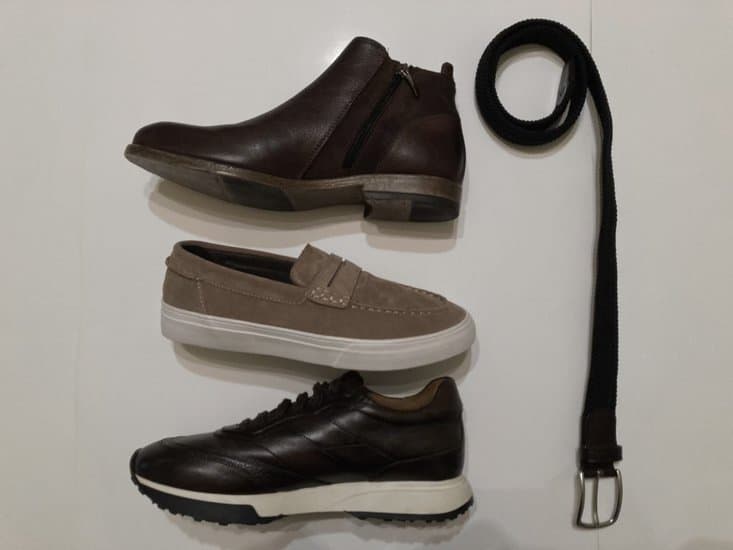 Also, if you are going out in the evening, then you should definitely not wear black formal shoes unless you are specifically invited to do so.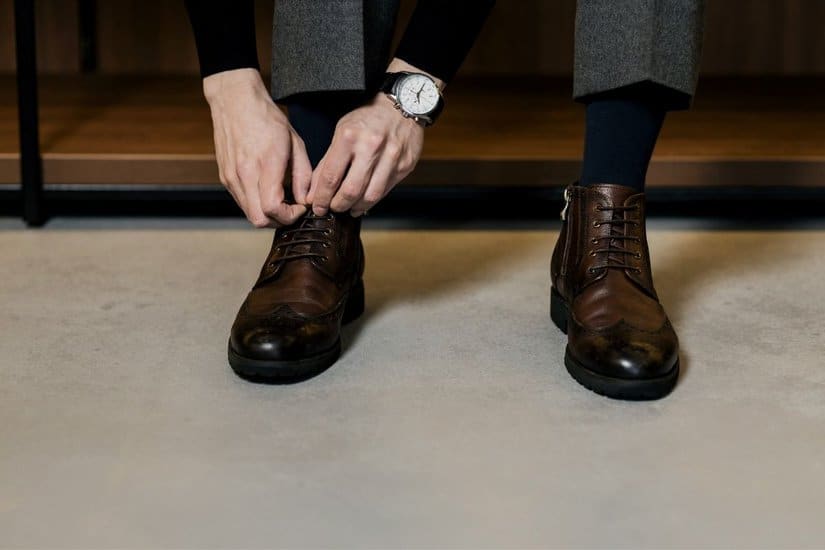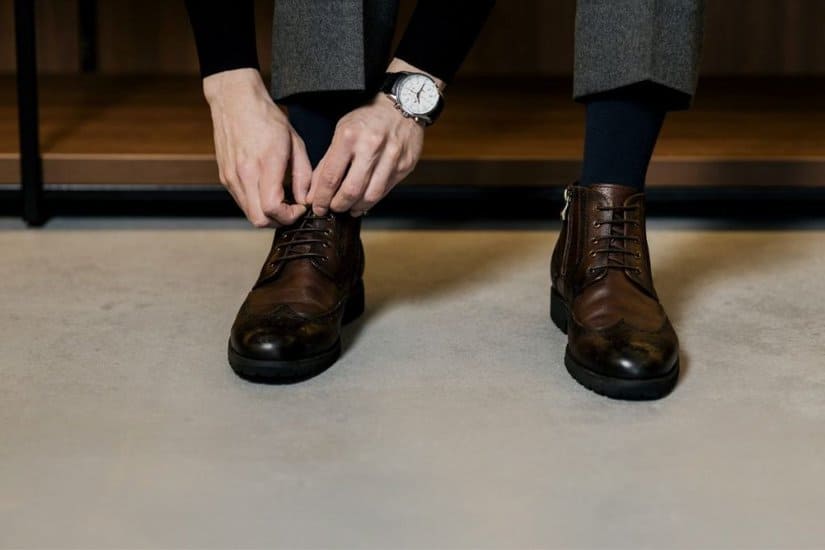 In short, you should only wear black formal shoes if you are absolutely sure that you are comfortable doing so. Otherwise, you could end up making yourself uncomfortable.
What Other Colors Can I Wear With Black Shoes?
Black shoes go very well with almost every color. However, there are certain colors that you shouldn't pair with black. Here's what you should know about those colors.
Blue
Blue is one of the most popular colors among men and goes well with certain brands of black shoe. It is a classic combination that looks good on everyone. The best way to combine them is to wear a white shirt under a dark jacket.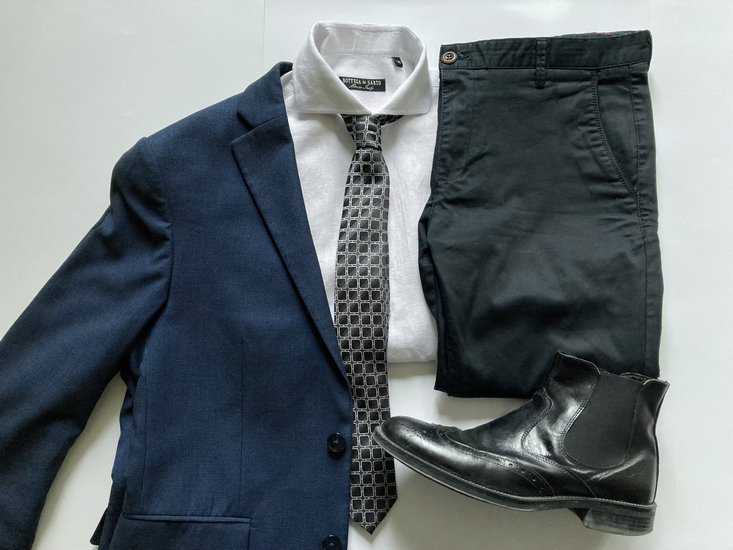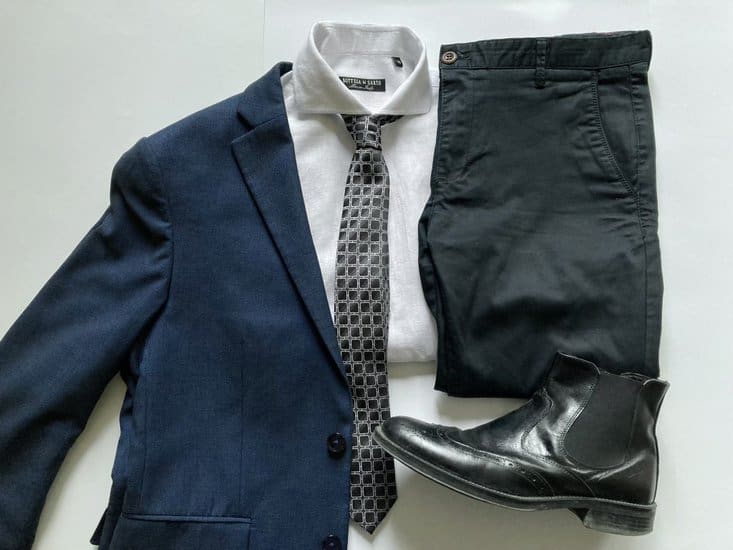 Red
Red is another favorite color among men. It is bold and eye-catching. However, it does not complement black at all. To fix this problem, you can wear red with a darker shade of black.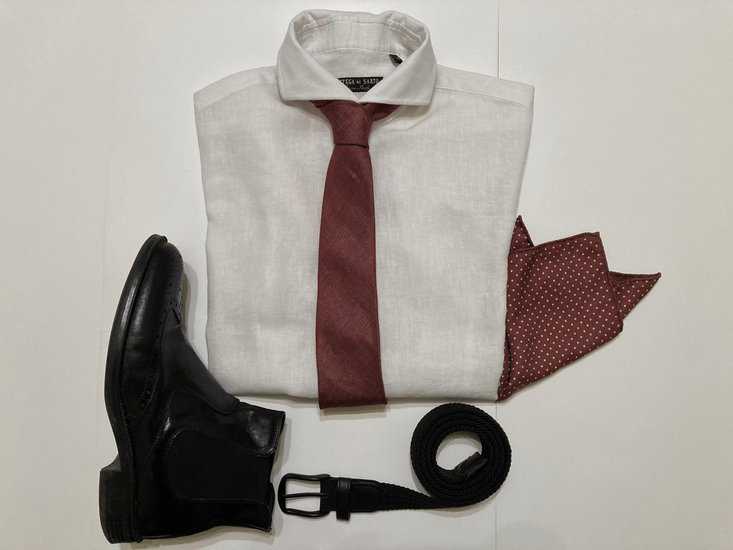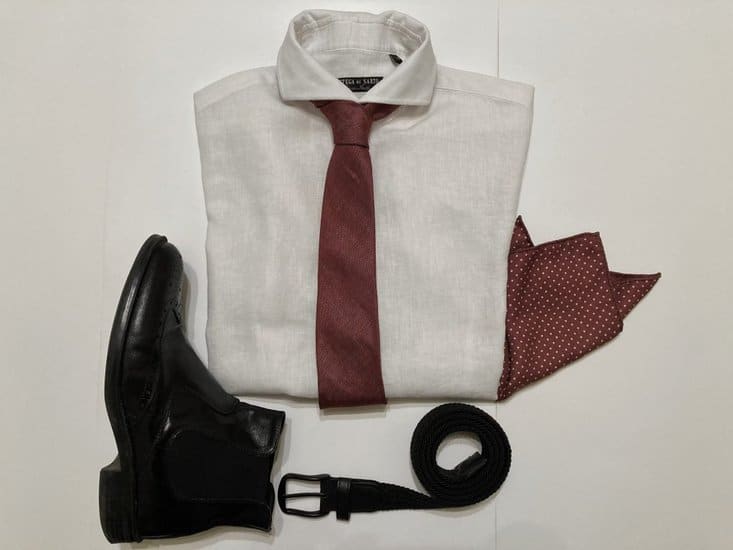 Green
Green is a beautiful color that looks good on anyone. A stylish and eye-catching choice would be to wear a green suit, chinos or a tie with black shoes.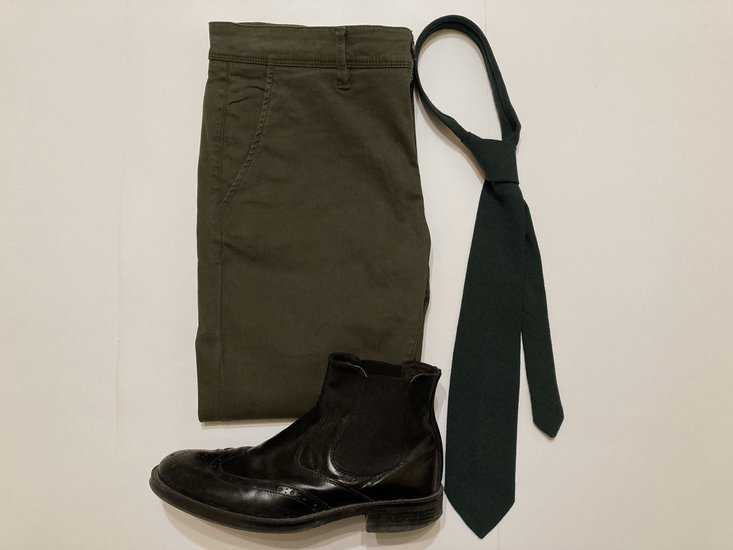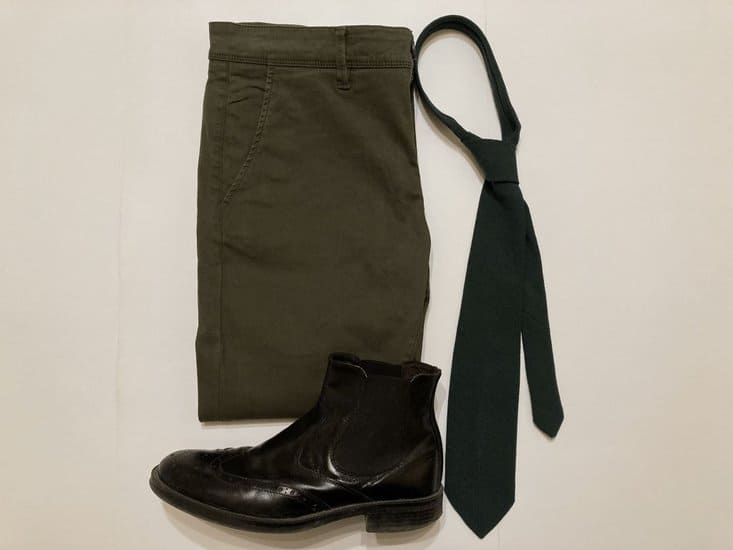 Yellow
Yellow is a bright color that makes you stand out in any crowd. With yellow, you should try wearing a tan-colored blazer. You ca add a yellow patterned pocket square to spice things up a bit.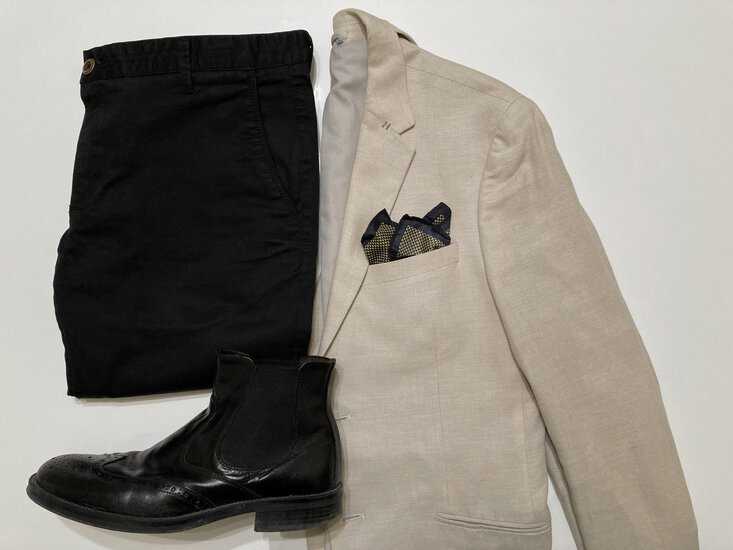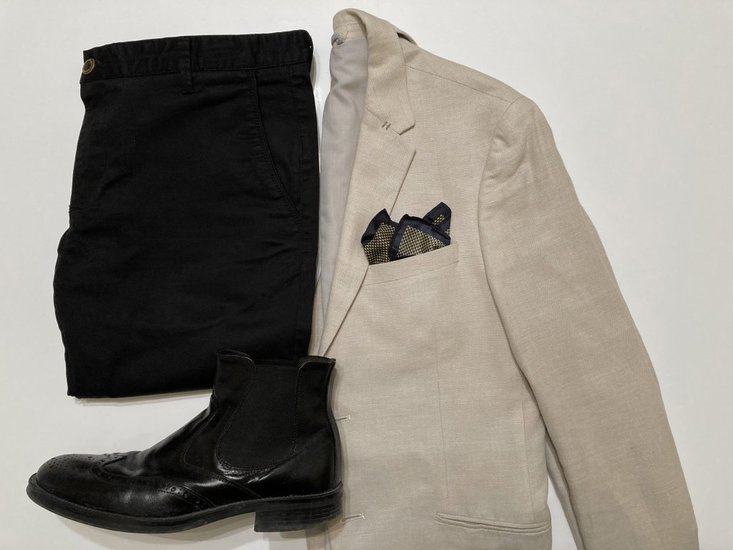 Purple
Purple is a deep color that is very attractive. It works much better with browns, blues, whites, and grays. However, you can try pairing a purple shirt with a purple patterned tie, dark grey pants and black shoes or boots.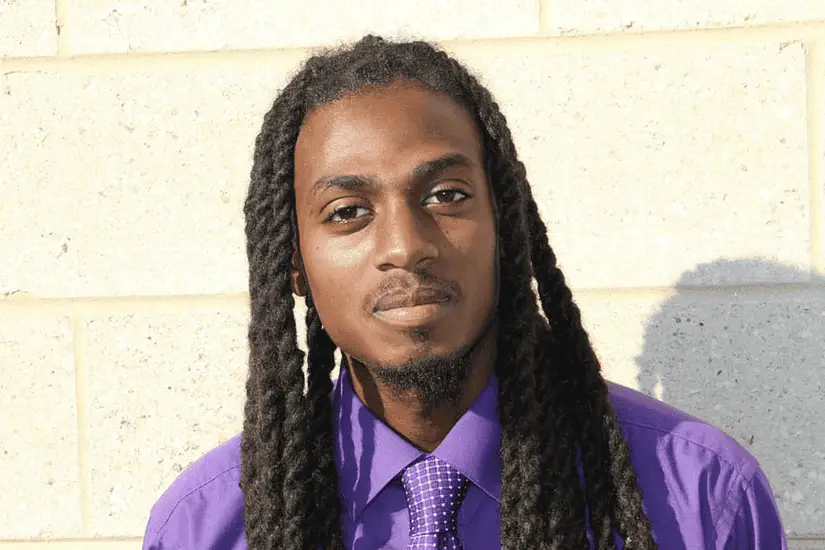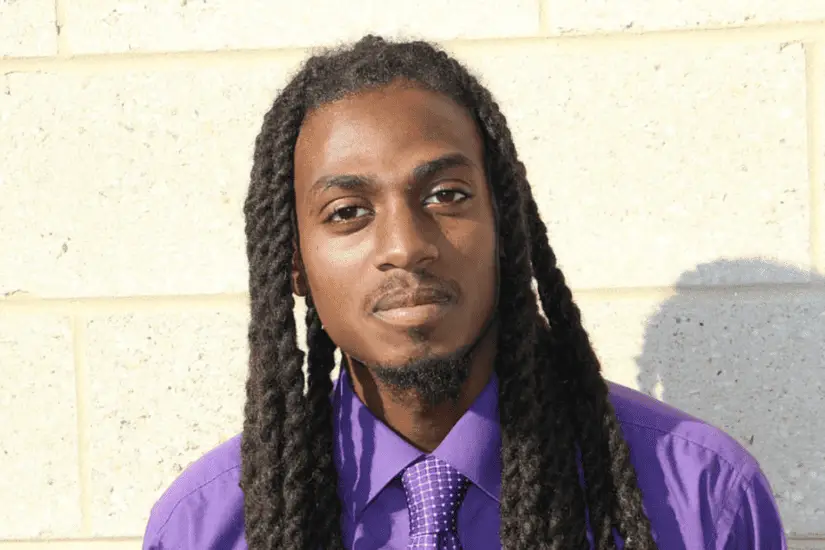 Brown
Brown is a warm color that looks great on most people. However, it doesn't look good with black. Instead, you can try wearing a light brown blazer. Pair the light brown blazer with a black chino pants and black patterned tie to give this outfit a dapper and classy look.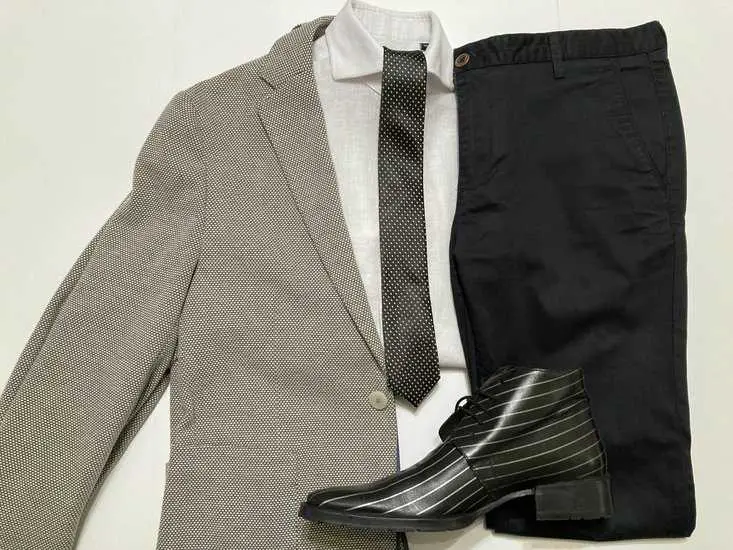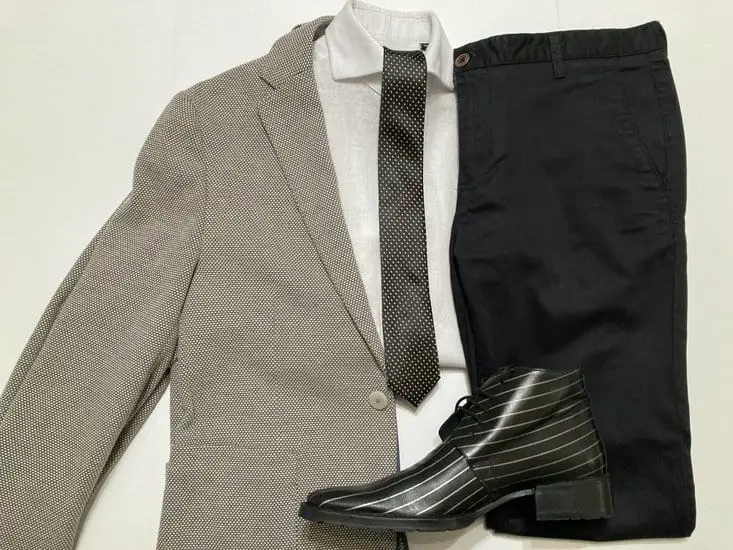 Orange
Orange is a vibrant color that stands out from the rest. It will look better with shades of yellow, green, and purple.
Pink
Pink is a feminine color that attracts many women. However, it doesn't work well with black. Instead of pink, you should wear a light orange or yellow suit.
White
White is a classic color that looks good on everyone no matter what they are wearing. If you want to wear black shoes with white, opt for some black accessories to help the shoes blend in with the look.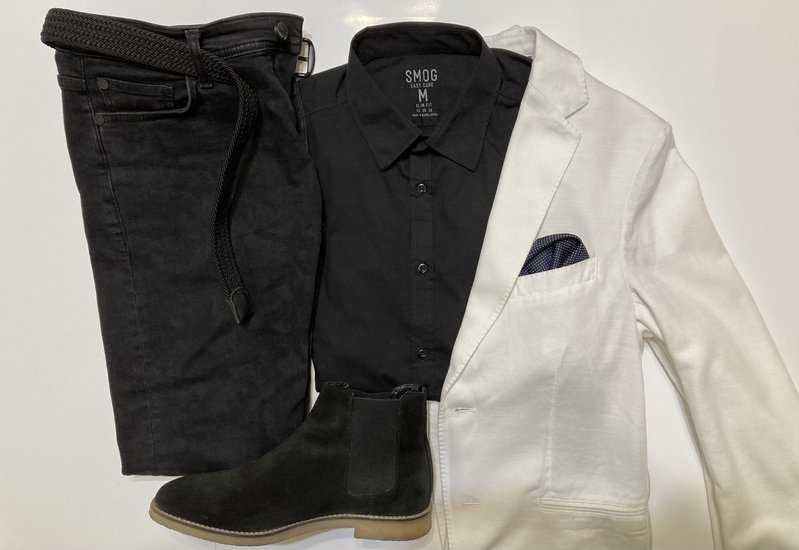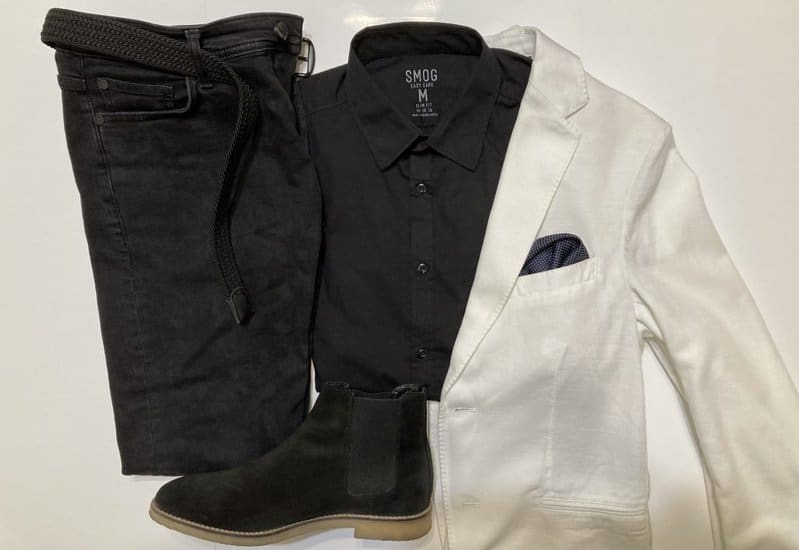 Gray
Gray is a neutral color that looks good on just about anyone. Try wearing a light gray blazer and darker hue of gray chinos with black shoes. You can add a dark gray floral pocket square which will make the outfit stand out even more.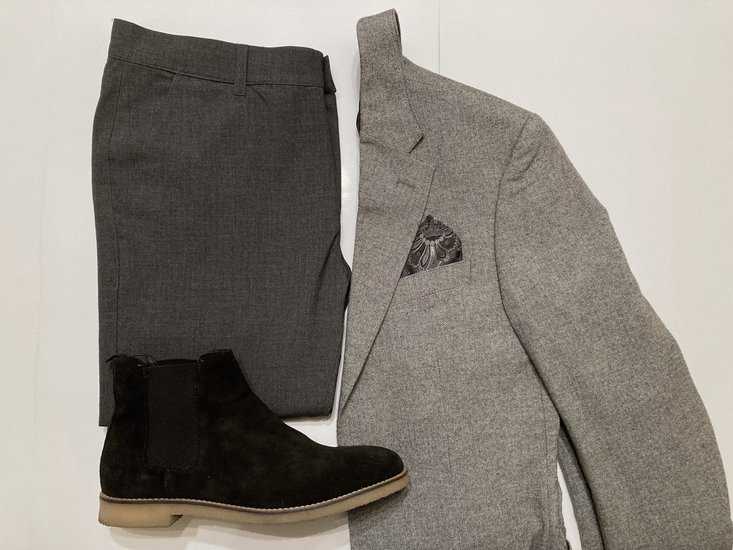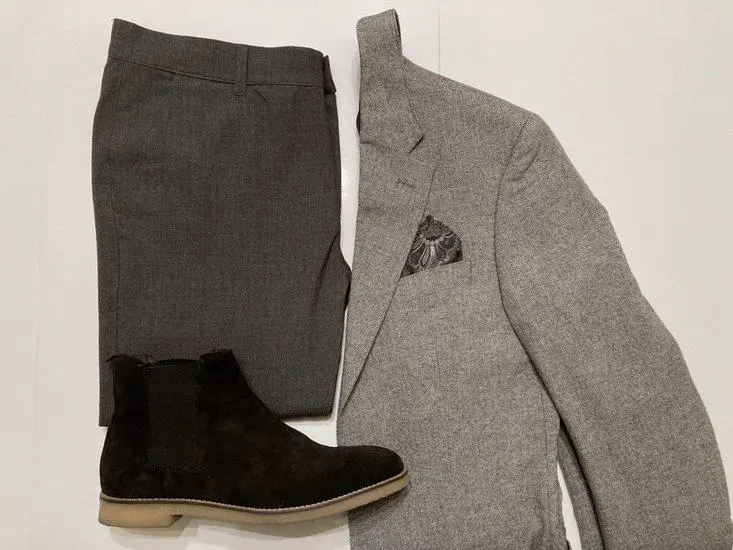 What About Patterned Navy?
Navy blue is a classic color that has been around for ages. It is timeless and never goes out of style. This means that you can wear navy blue with anything.
However, navy blue also comes in various patterns. Some of these include stripes, checks, polka dots, plaids, etc. These patterns make navy blue even more versatile than plain navy blue.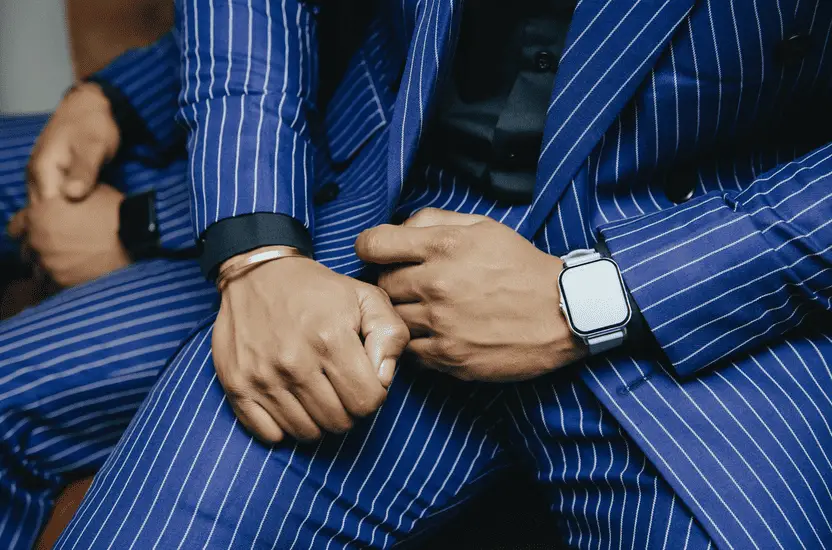 If you want to wear navy blue with other colors, then you should avoid using too many patterns. Too many patterns might distract your audience away from the main focus of your outfit.
If you want to wear navy with black, then you should stick to solid colored patterns. Solid navy blue always looks good with black.
What Socks Go With Navy Pants?
You should always match socks with your pants. When choosing socks, you need to consider two things: comfort and style.
Comfort is important because you don't want to have blisters after wearing your socks for hours.
Style is important because you want to show off your personality through your clothes. For example, if you like to dress up, then you should go for patterned socks.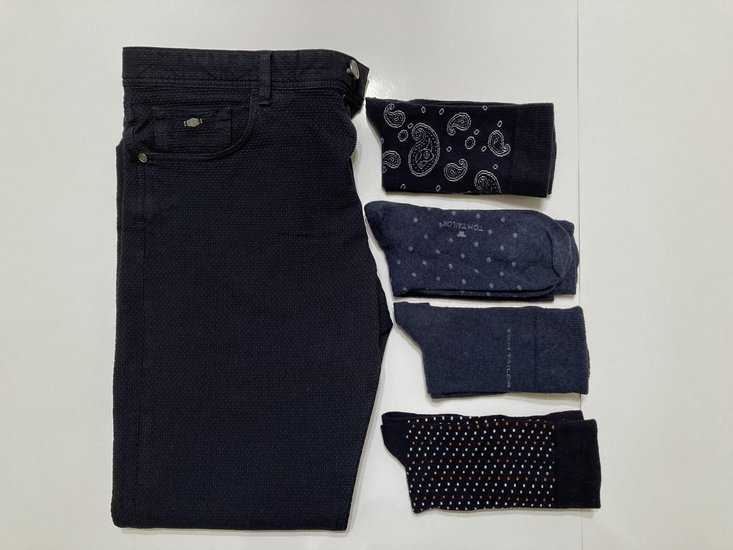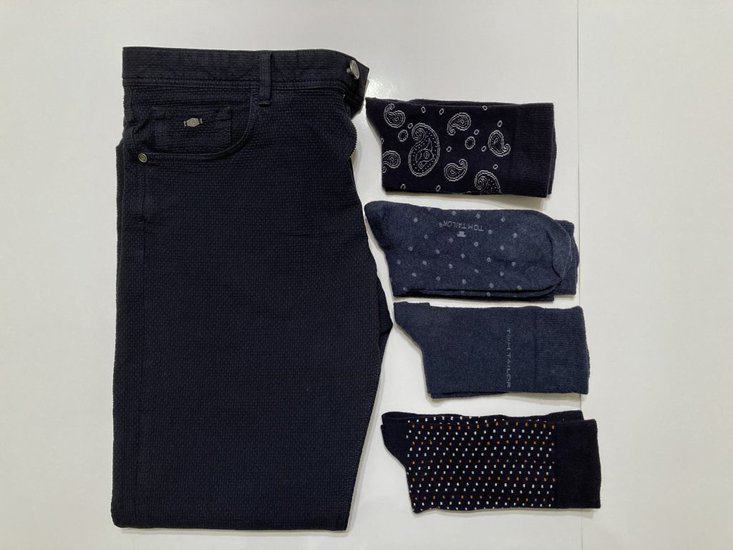 You should wear a darker color socks to complement navy pants and match their dark color. We would recommend wearing navy or dark blue socks with navy pants and black shoes.
Our Final Say
We hope that our article on navy blue pants and black shoes has helped you to understand mixing colors and which colors complement each other.
We would also suggest that you try different shades of blue, as light blue seems to go better with darker colors.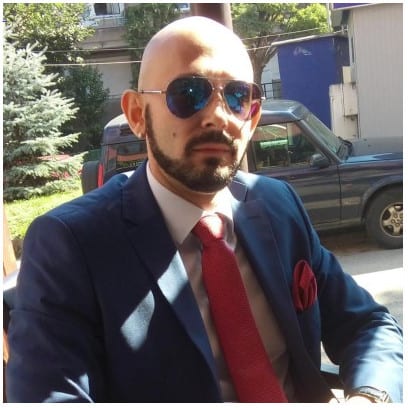 Samoel Ovanessian is the founder and creator of StylishAlpha.com – a website dedicated to men's fashion. As a proud owner of more than 200 ties, he loves digging through new clothing combinations for everyday use, formal events and even just for fun. You can read more about Samoel here.