A gray blazer is an essential item in many men's wardrobe and needs to be worn in style. That is why you need to know what to wear with it and how to wear that outfit with the gray blazer.
This may sound like an unnecessary garment piece, but many men see it as part of their regular outfit. We are taking a closer look at what to wear with a gray blazer when you are at work or out playing.
So keep on reading if you are interested to know what men should wear with their gray blazer to balance their outfit.
Understanding your greys
The first step to looking good in a grey blazer is understanding the grey you have on hand and what works best with it. Fortunately, we're here to make sure you know what you're doing.
The Mid Grey
As the name suggests, this grey is neutral and does not fall towards the darker or lighter shades. This piece is versatile as it works well with both light and dark colors and it's most likely to get the most use of the trio. If we were to pick a favorite, this would be it. Just remember to pair it with a solid neutral color and experiment with the pants.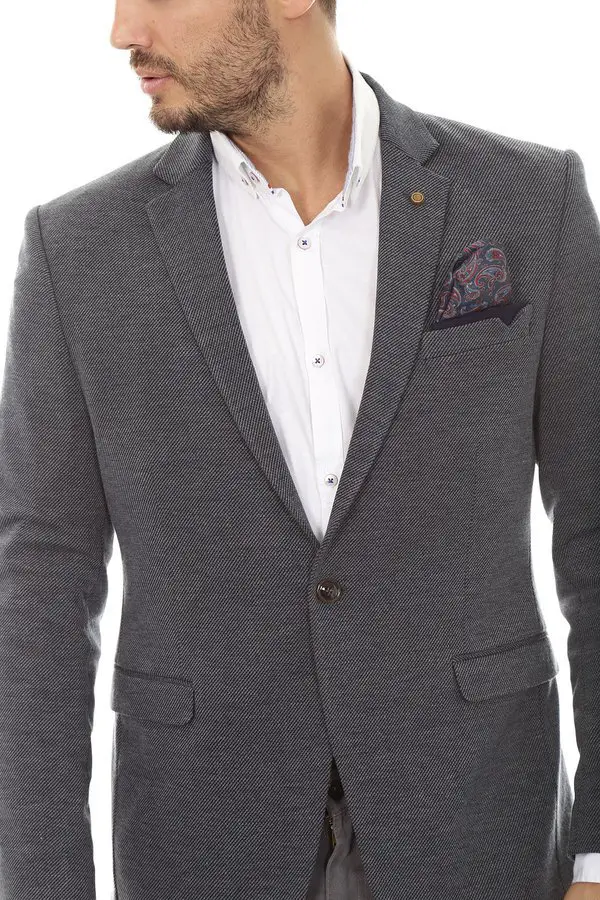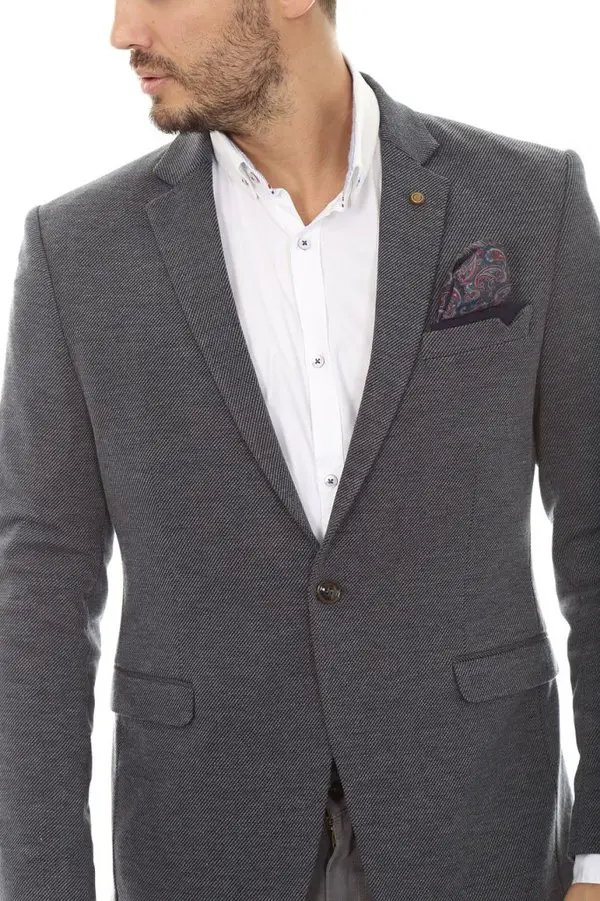 The Dark Grey
This blazer barely gets the recognition it deserves. That doesn't come as a shock as this blazer can be a little harder to pull off. It goes well with darker pants and if you're bold with your style you can always substitute the standard blazer for this blazer to create a unique look.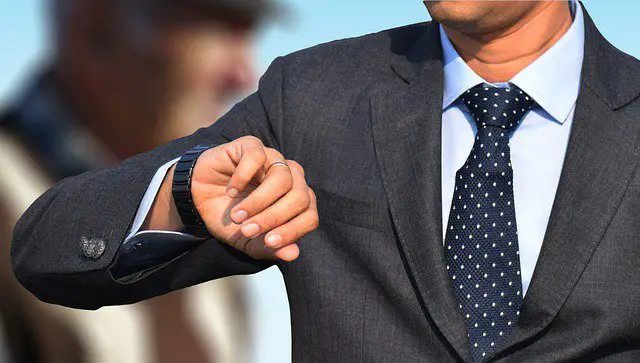 The Grey Tweed Blazer
This is a seasonal blazer that makes an appearance around autumn and fall. In our opinion, that is a shame because this blazer is the mid-grey's rebellious counterpart. It's warm and pairs well with everything including a good pair of jeans. Nonetheless, you can always create entire autumn and winter looks around this blazer to get the most use out of it.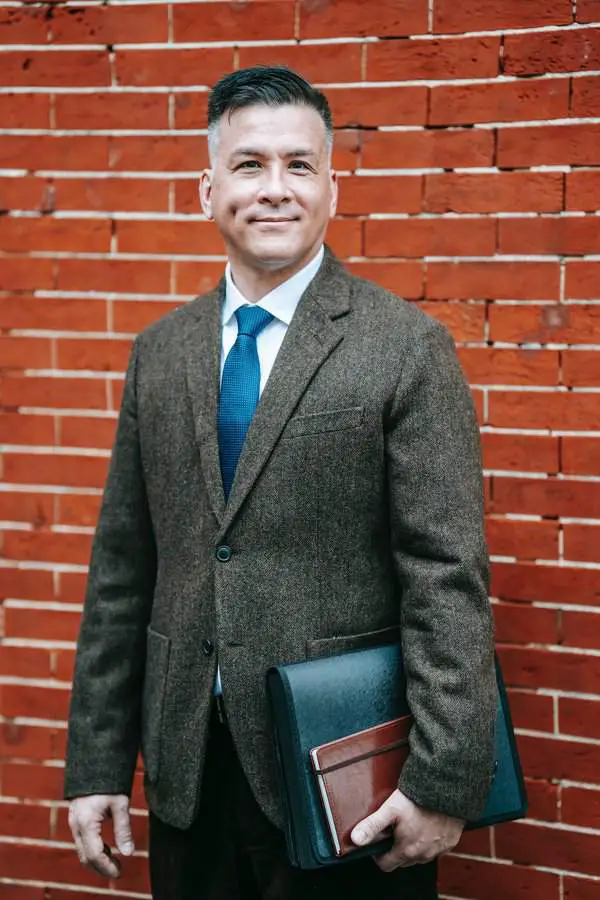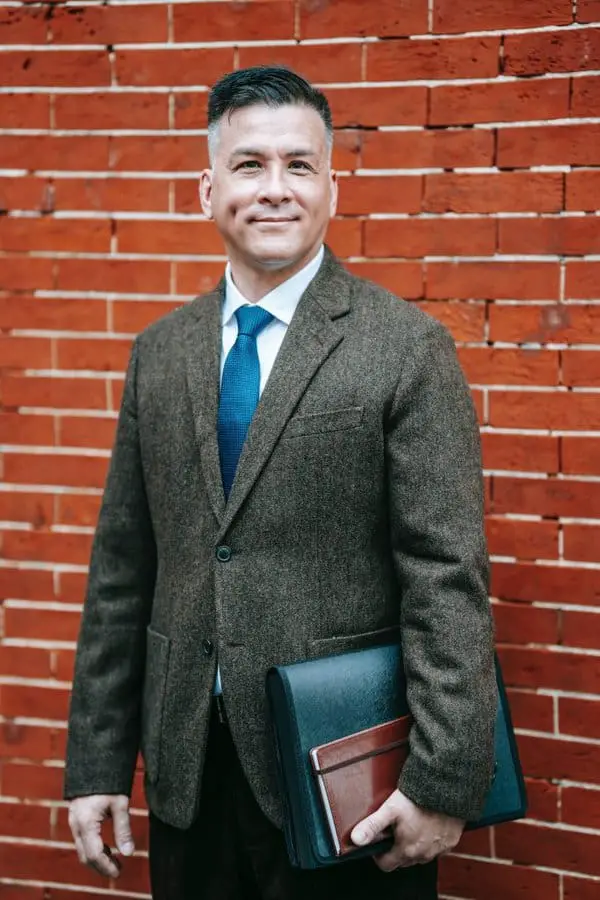 The Grey Linen Blazer
This blazer is light, breathable, and the perfect addition for semi-formal styling. It stands out amongst the greys as it is made with less structure allowing it to follow your body's contour and is exactly what you need for a relaxed day.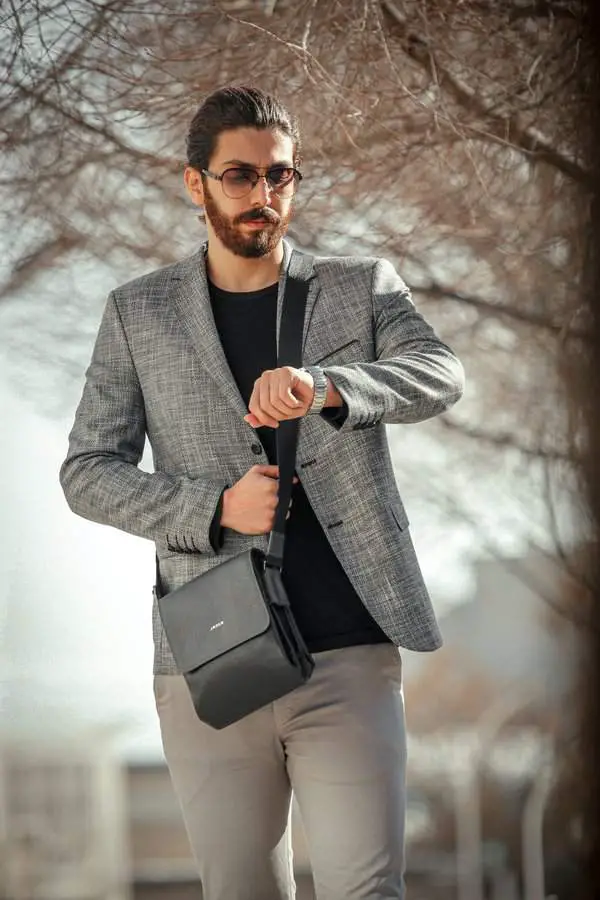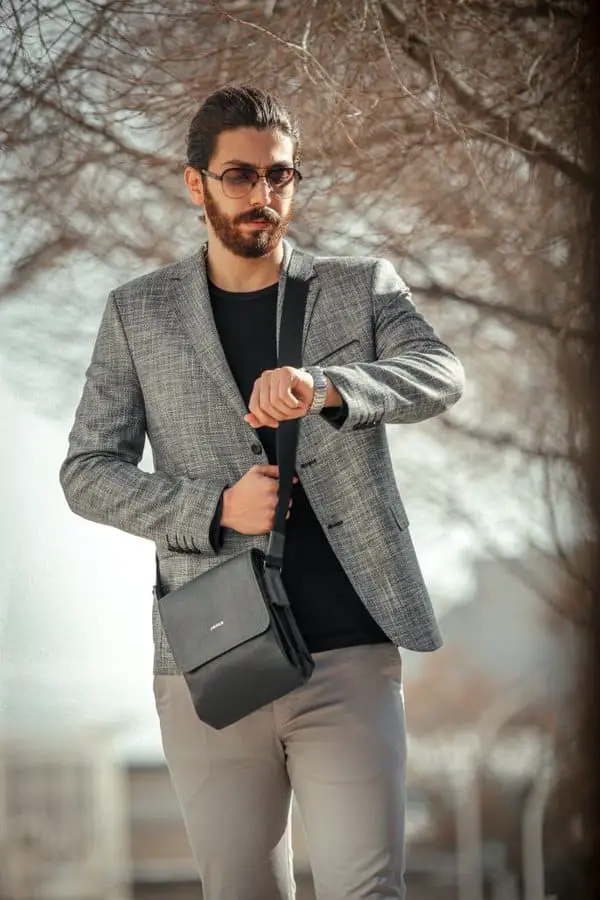 How to Wear a Gray Blazer
Not all people are made the same, and we all do not look good in the same outfit, so we need to find our style. Here are some of the easy-to-choose-from pants that can be worn with your gray blazer to change your style and mood.
Choose from a light gray to mid-gray or even a darker gray to find the perfect style for you
For a stylish winter look, find yourself a dark gray blazer, something in the line of tweed jacket
A lightweight linen blazer in a lighter gray shade will be a good choice to fit into the light summer atmosphere
A gray blazer can be worn with a navy trouser or even with a classic white, not to mention a matching gray color or black
For a casual look, you can easily wear a gray blazer with jeans or the semi-formal chinos
What to Wear With a Gray Blazer for Males?
Gray Blazer And Chinos
This is a go-to outfit for many men out there and does not depend on their build or even their age. Many men wear chinos with their gray blazer, whether they are an office worker or a scholar, or even an artist.
It makes quite a practical outfit for those men on the go that need a comfortable and easy outfit. For a casual look, you can wear a lighter shade of gray or other light colors with the gray blazer, depending on your mood.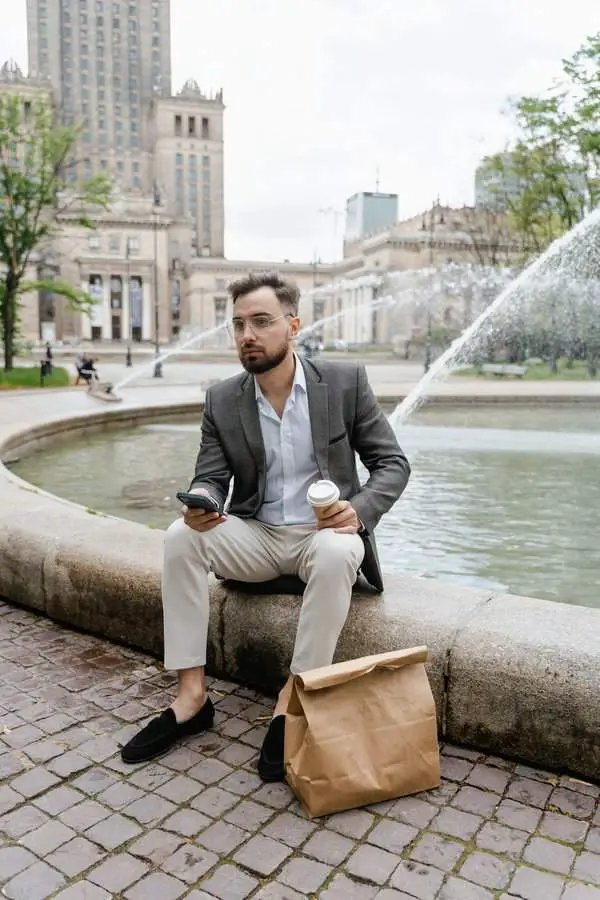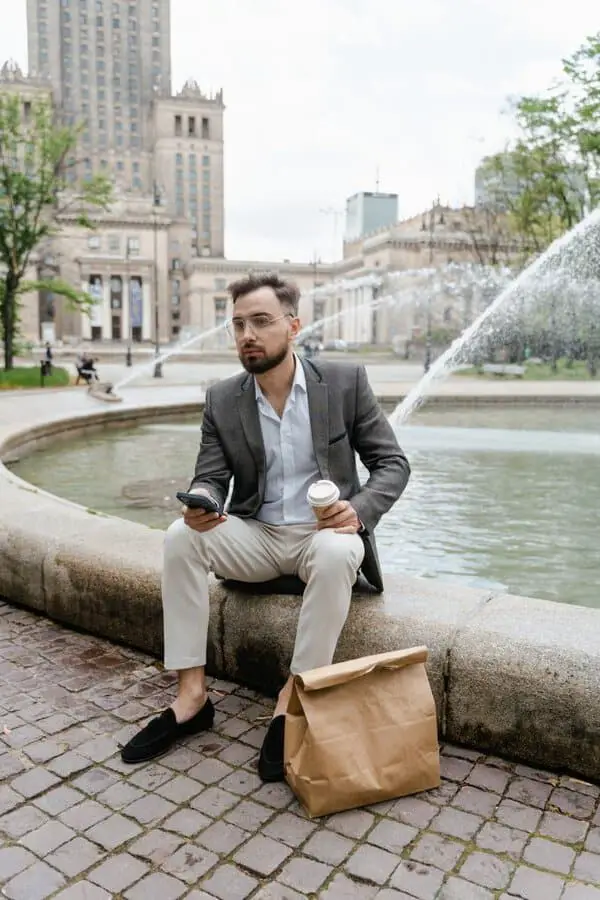 Khaki chinos will make a great outfit for the student, the architect, and the traveling photographer. For all types of men at work, khaki chinos can be a once a week outfit to make your own fashion statement. You can wear a white shirt or a black or white t-shirt under the blazer.
Gray Blazer With Jeans
For the rebel in you, you need to wear a gray blazer at least once a week with those naughty blue jeans. This will show you are present in style and in control of your own life. This will be even more prominent with a gray or white V-neck t-shirt.
With this outfit, you can even change the light gray blazer for a darker gray tweed blazer and a light gray t-shirt. This will provide a laid back look to show you are in charge of your emotions and can not be disturbed.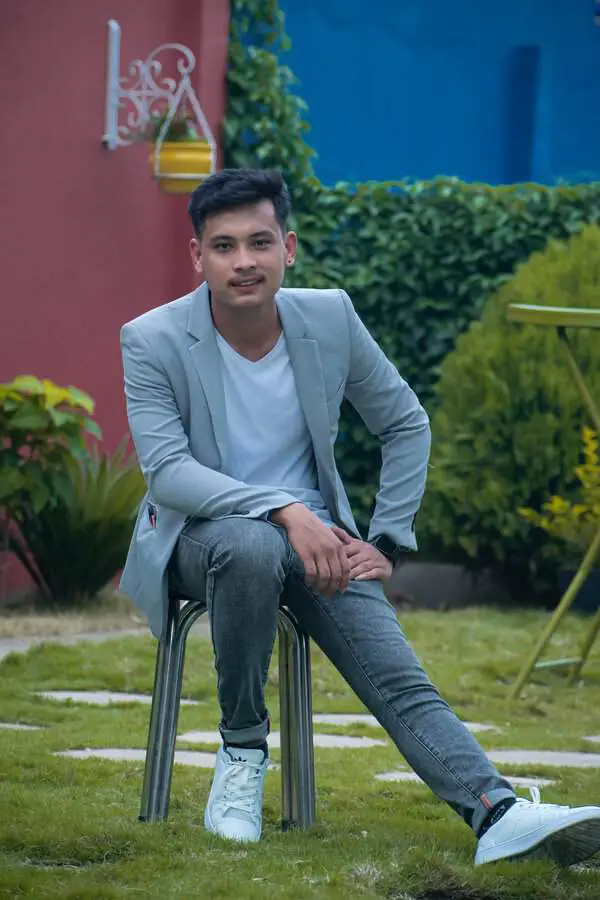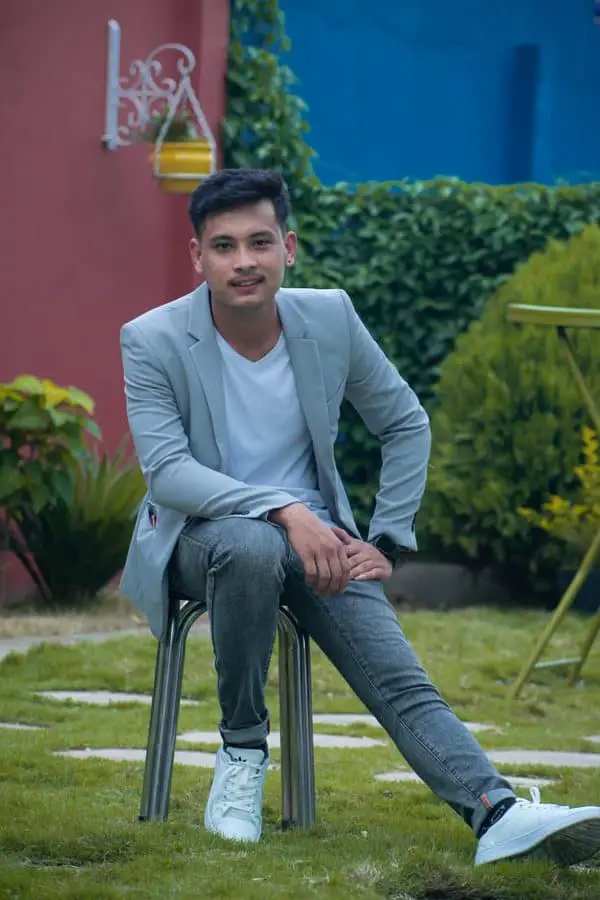 The jeans you choose will make your gray blazer outfit come alive with a stylish look for dark blue jeans and casual for lighter jeans. Add a rebels cap on your head, and you have the perfect weekend outfit. You can even wear the cap backward to make a statement.
Gray Blazer With White Pants
It is not easy to wear white pants with most other outfits out there, but with a light gray blazer, you may pull it off. This will be just the right outfit to become part of the summer atmosphere with a light to mid-gray blazer and white pants.
For a perfect balance, you can add navy blue or black with the outfit in the form of a T-shirt or an under jacket with a white shirt. Depending on your build, you can add a more formal shirt and let it hang loosely over your pants.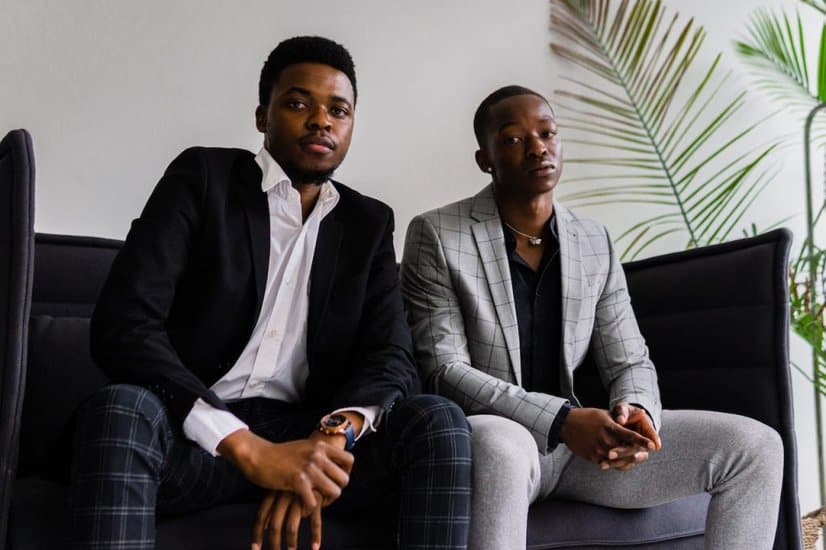 Or have a more sophisticated look with a light formal shirt and any blue shade color added under the gray blazer. Not everyone can pull this look off, but the light gray blazer might just help you to make it a perfect outfit.
Gray Blazer With Gray Pants
This is not an easy outfit to make look good, especially with a light gray linen blazer. The best way to go here is to wear gray pants with the same tone as the blazer to make it look like a set that belongs together. This outfit is more casual but very elegant at the same time.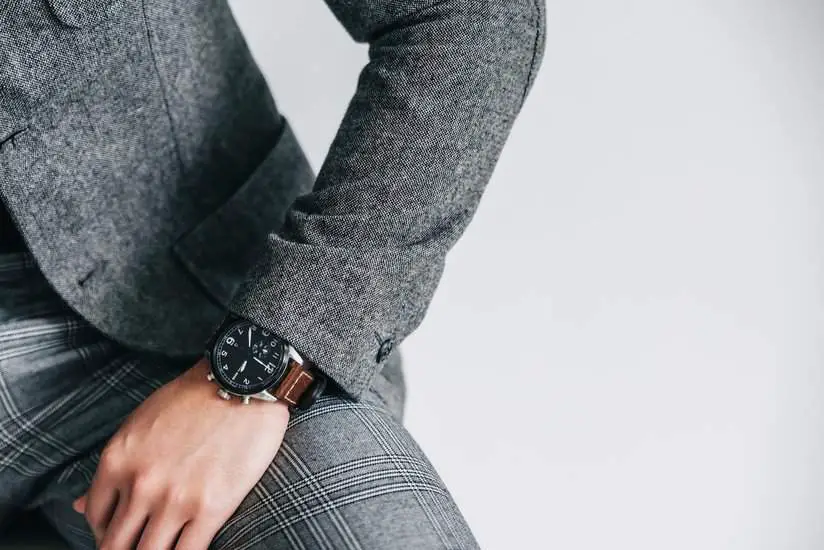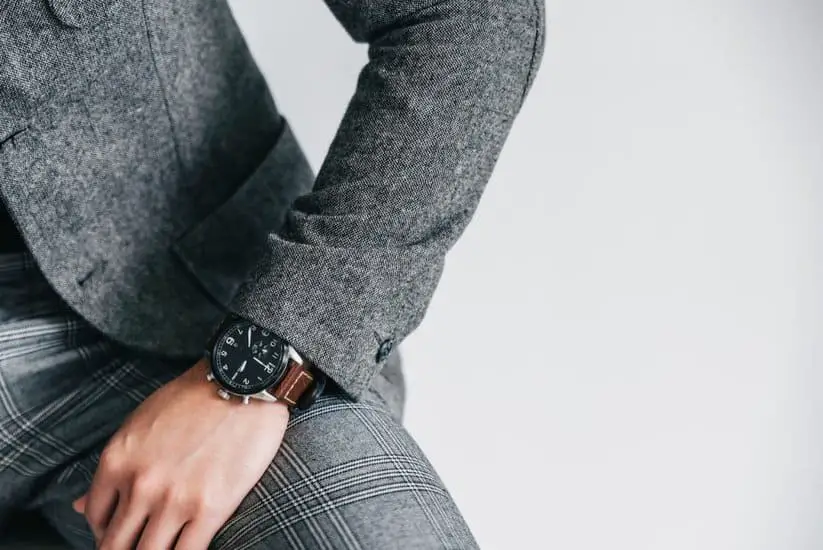 This can provide you with a mixture of summer and a very formal look for meetings and other formal functions. To provide a bit of a fashionable look, you can add white sneakers to the outfit for that forward look and feel.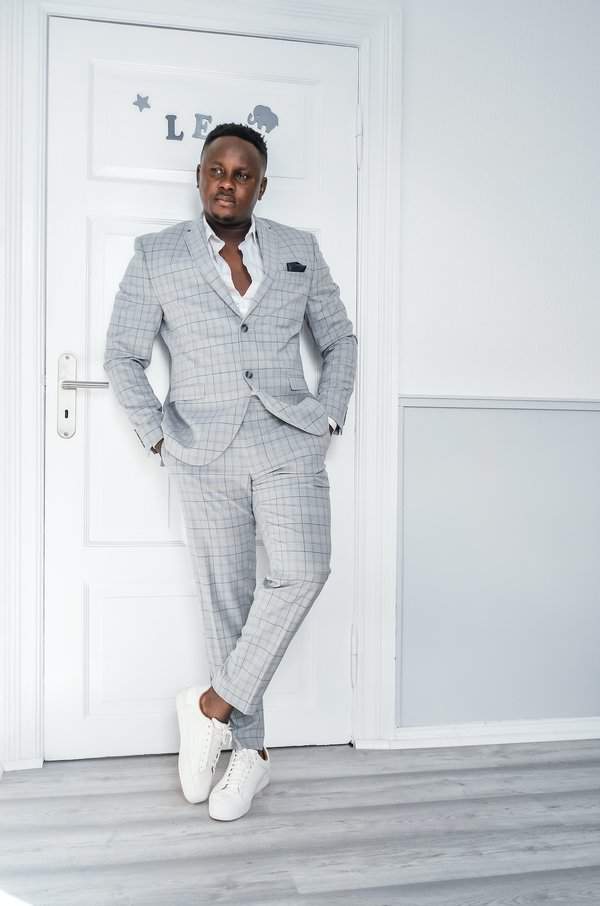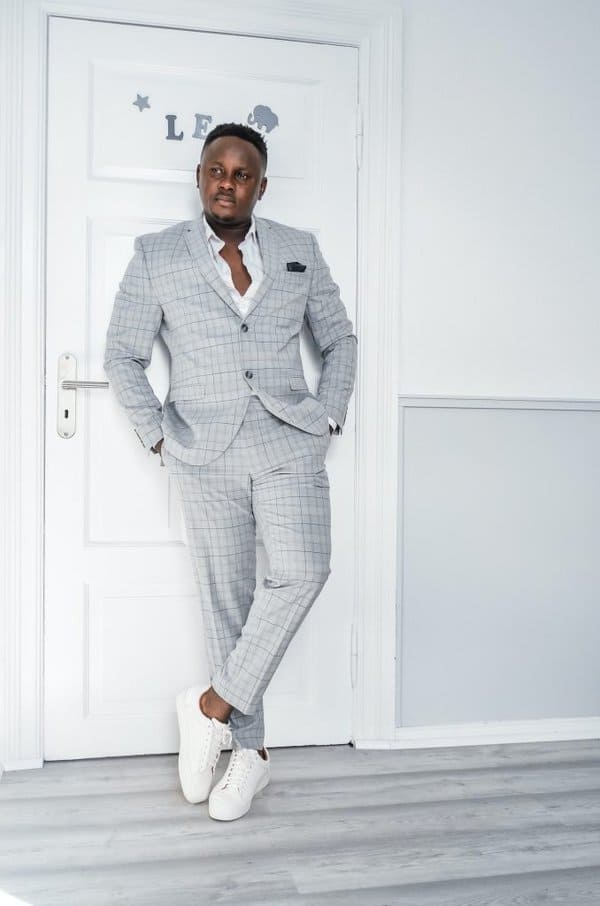 For a more casual look, a dark red, maroon or white button shirt can be added under the light gray outfit. Just make sure to unbutton more than 2 shirt buttons. With this type of outfit, you will always have a business-like or no-nonsense aura surrounding you. This is great for work.
Gray Blazer With Black Pants
With this outfit, you will create that classic look but in a very modern style and undertone to show you are here. It will work very nicely with a light gray blazer or even a mid-gray blazer with a light shirt and black tie to complete the outfit.
Dark shoes are necessary to complete the classic formal look and to make it perfect for work meetings. This outfit will work great for taller guys but also for shorter and stout men to announce their presence.
It will always work great with a light button shirt and black tie, but you can experiment with other light-colored shirts. The light gray of the blazer will help to accentuate the black and white look for simplicity and sophistication.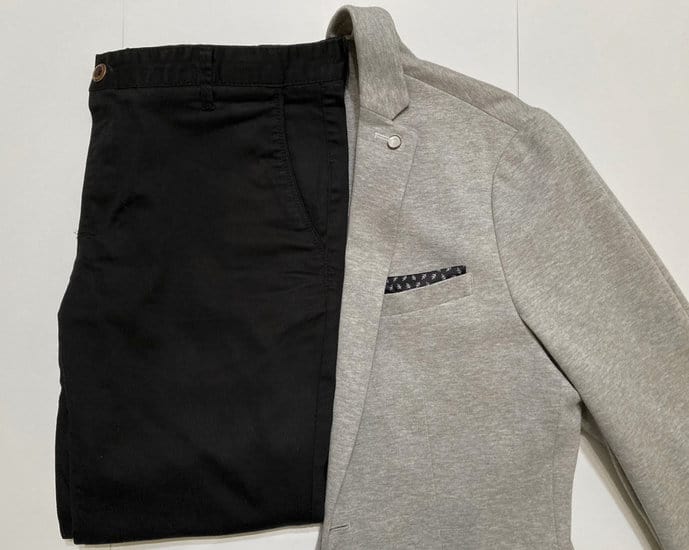 Grey Blazer with Navy Blue Jeans
The neutrals are great but how about a pop of color? This look is polished, and clean and works best with the mid-grey blazer to bring some action and lighten the upper part of the body. Wear a crisp white shirt to make this outfit stand out even more
Wearing grey doesn't have to be gloomy, although the neutrals are favored by this color, you can always play around by using different shades of grey to build unique outfits to rock throughout the year. On the plus side, you can never be short of a blazer because your greys are as relevant in summer as they are in spring.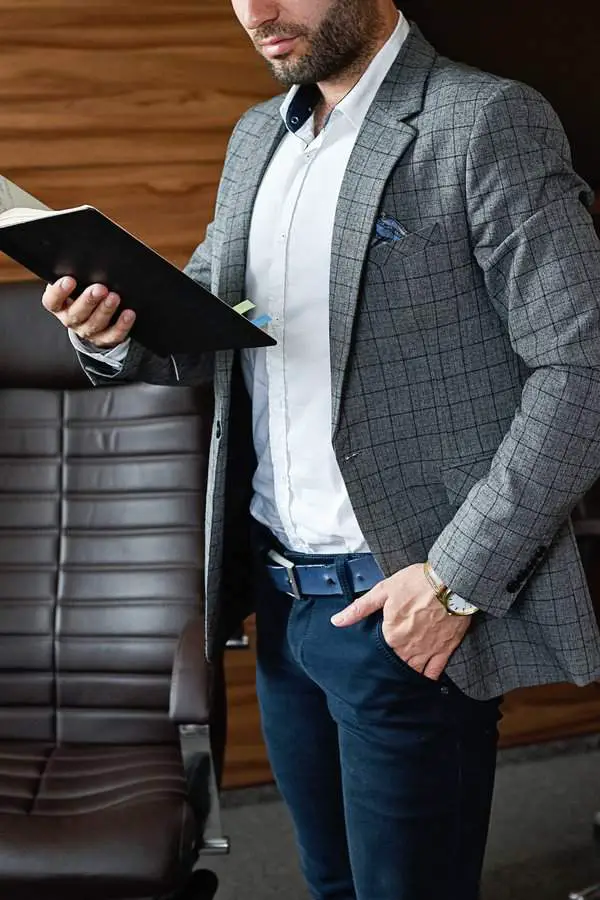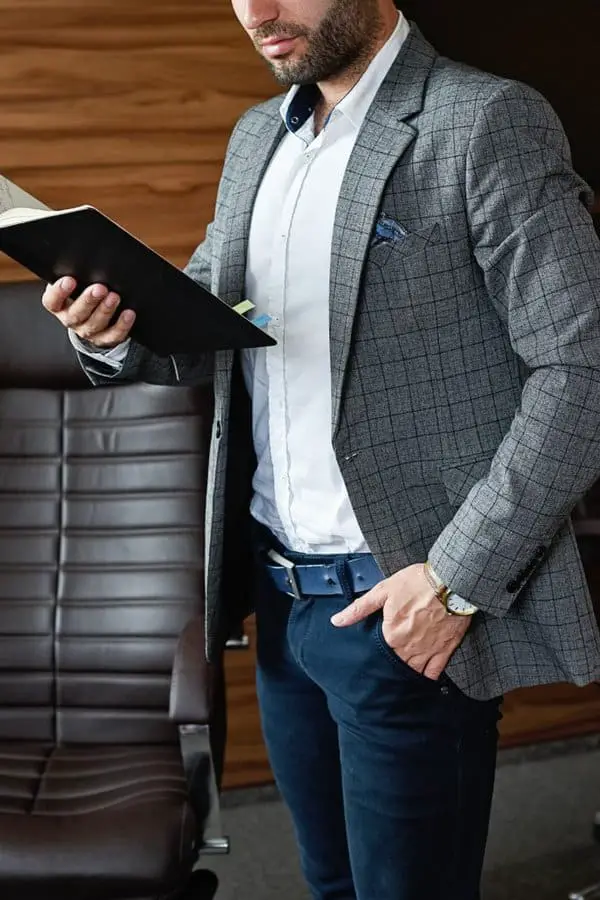 Summary
So what to wear with a gray blazer for males? As you can see, there are many different ways and outfits you can wear with your gray blazer for a cool and formal look. Not all men are working in the formal sector, but many still need that formal look to present themselves in a professional manner.
A gray blazer will help to improve professionalism and accentuate your personality at the same time. This will give you that original look without too much effort and discomfort.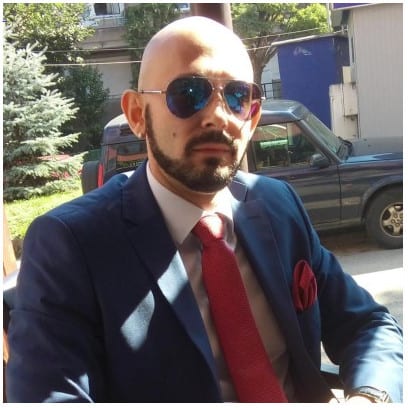 Samoel Ovanessian is the founder and creator of StylishAlpha.com – a website dedicated to men's fashion. As a proud owner of more than 200 ties, he loves digging through new clothing combinations for everyday use, formal events and even just for fun. You can read more about Samoel here.