Corduroy! What comes to mind when you think of this fabric? Maybe your dad or grandpa wearing those corduroy pants that made that funny noise when they walked. How about that college professor who forever wore that brown corduroy blazer but never seemed to be able to give you a grade above a C? No matter the image you have in your head, it is time to get rid of those old stereotypes.
Corduroy can be fashionable as long as you do it the right way. But what is the right way? Well, there are definitely some fundamental rules to live by when adding corduroy into your wardrobe. That is what this guide is going to help you with. By the end of this guide, we are hopeful that you will know just how to wear a corduroy blazer and wear it well.
In order to do this, we are going to go with some key types that can be used not only with a blazer but with any piece of corduroy you want to incorporate into your wardrobe. Along with this guide, we are also going to give you a few fantastic recommendations so that you have a good field of options to start with. Get ready to look fly in that corduroy blazer!
We get it! You associate corduroy with childhood memories of your grandfather or that college professor that couldn't seem to give you anything above the average grade. Those are hard memories to shake off however corduroy is more than just the old man and nerd look it's been dubbed as. You can easily stun in corduroy and here are some great picks for the modern gentleman.
7 Tips on How to Wear a Corduroy Blazer
The best way to understand how to wear a corduroy blazer is to have some key styling tips. So here are the ones we think are critical to a rock star-like donning of that corduroy blazer.
Those ridges that rub together and make that noise are called a wale. They range in thickness from thin to very thick. When looking at a blazer, you want one with a thinner to medium wale. The thinner the wale, the more classy your corduroy blazer will look. So consider what you are wearing this blazer for and judge the wale off of that.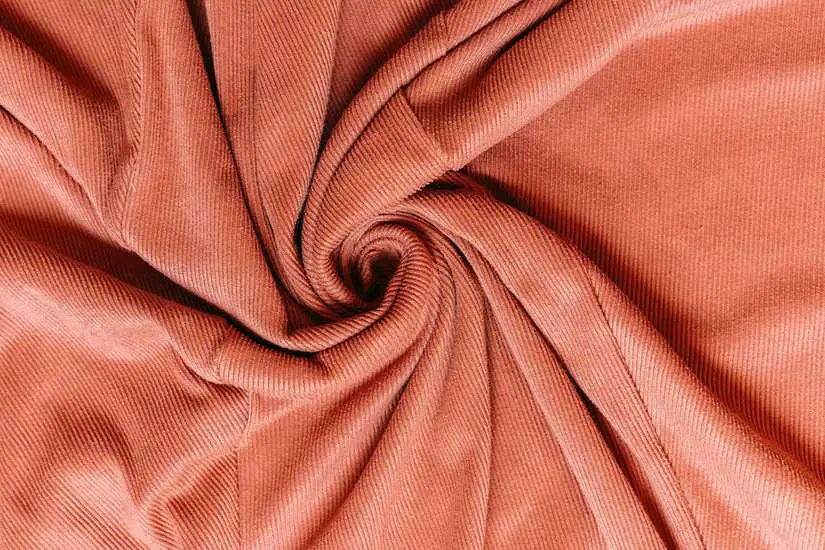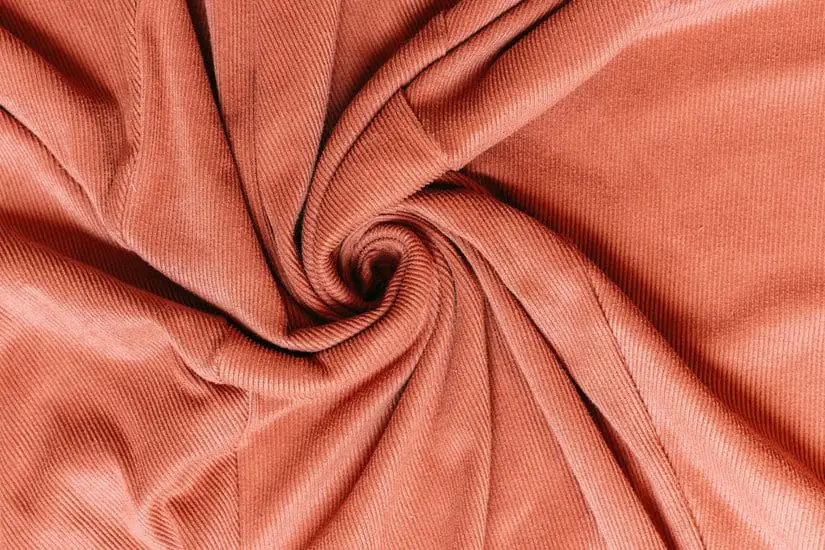 You want to stay away from layering the blazer with heavy pieces. The blazer in and of itself is heavier anyway, and adding a thick sweater will add too much bulk. This could make you look heavier than you are, and that is not good for anyone.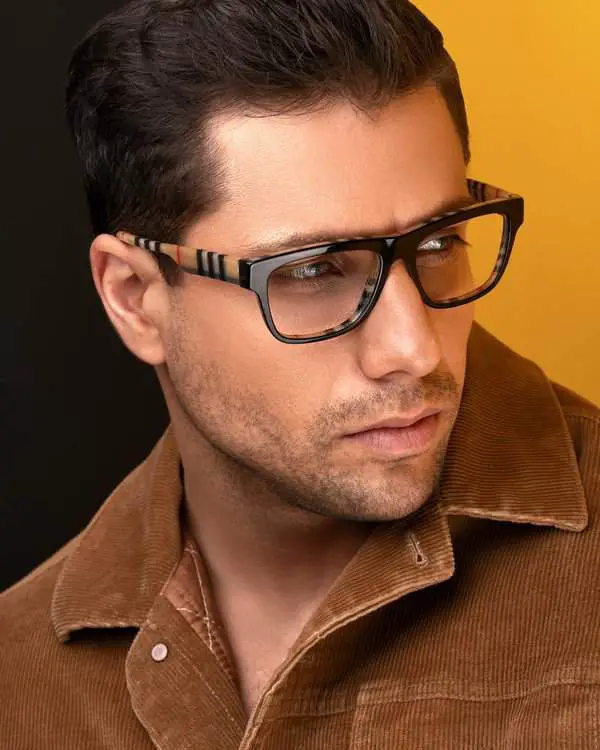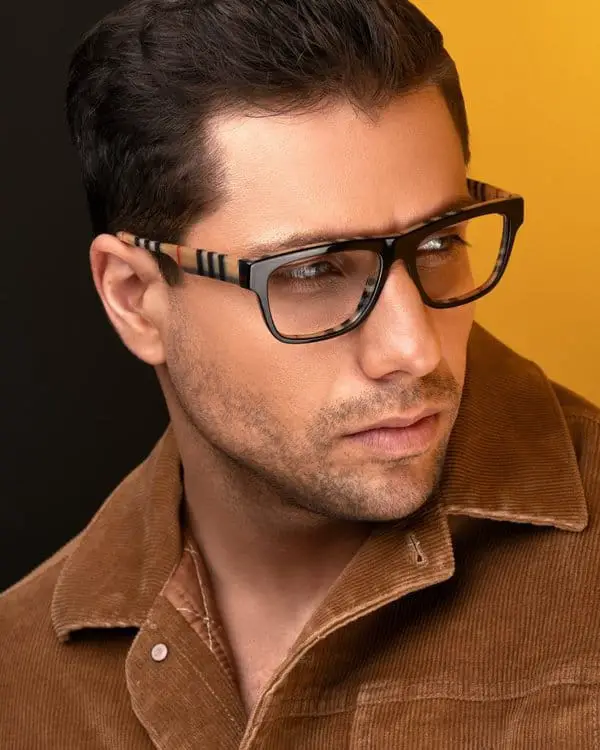 Most corduroy blazers come in very rich colors, allowing you to maybe experiment with more colors than a traditional blazer might. It is perfectly acceptable when looking at a cord blazer that you try a color that is a little outside the standard, like red or green.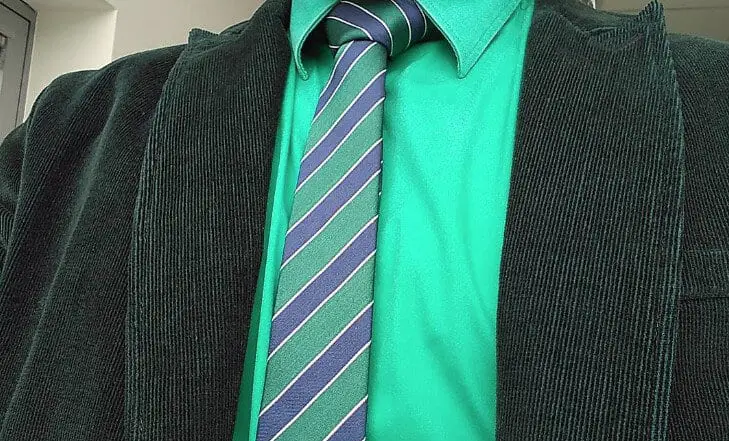 Cord blazers tend to elevate a look and make the wearer look very smart. So if you want to take a casual look and dress it up, a cord blazer is perfect. You can pair them with jeans easily and even wear them with a tee-shirt for a fun look. Just make sure all the rest of the outfit looks like it is going to the same place. That means if you are wearing slacks, then the shirt, belt, and shoes should be a little more dressy.
Once you have the blazer, you want to make sure to take care of it. Unlike other materials, the cord can begin to look worn and tattered easily. Check the elbows and other areas that get a lot of wear. In order to make sure the corduroy blazer stays in shape, you will want to follow the care instructions to the letter.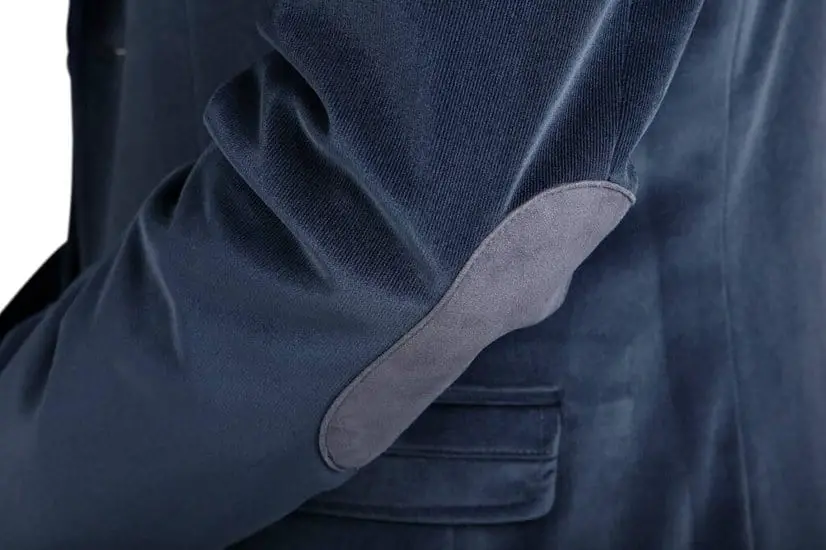 You can incorporate a corduroy blazer into many styles, including hipster. This style of blazer plays well with eccentric styles and classic sales as well. So despite the bad rep, corduroy blazers are super versatile.
Like with anything, you want to look at the cut and fit. You need to choose a style of cord blazer that fits your body type. In other words, if you have a slim athletic frame, you don't want a big boxy blazer. Instead, opt for a more tailored look. This will accentuate your frame and give you a more flattering silhouette.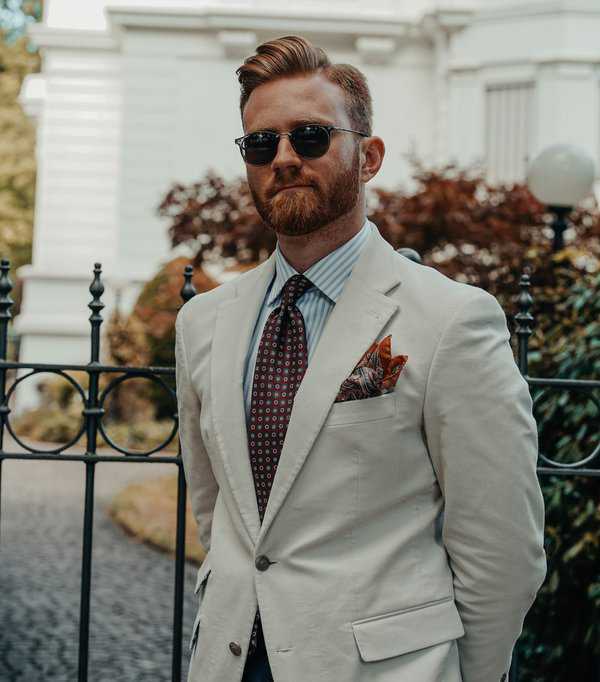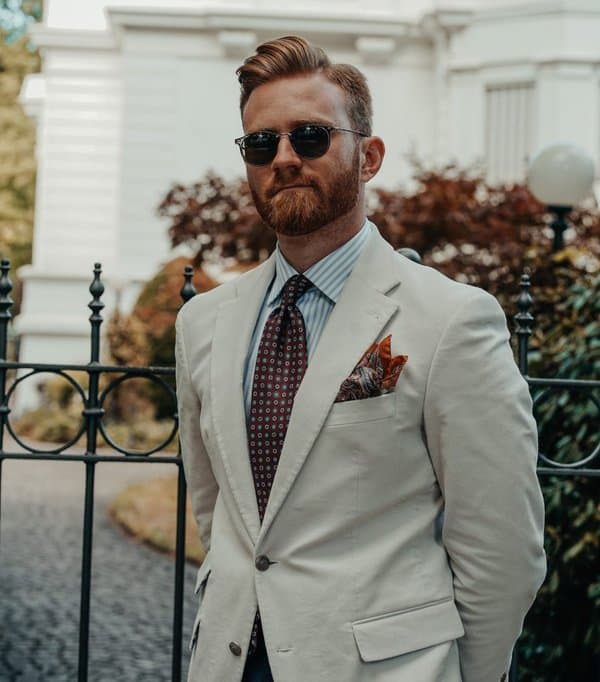 Corduroy is the star of the show due to its texture and overall character, when wearing corduroy go for subtle patterns and textures to avoid making your outfit too busy.
Unless your ensemble is a suit, you should wear only one piece of corduroy at a time.
Following these tips, you should be able to fit a corduroy blazer very easily into your wardrobe. The versatility will allow you to pair it with chinos and a button-down or even a t-shirt and some jeans.
Now that you have some idea of how to wear a corduroy blazer, let's take a look at the blazers we feel are great places to start your hunt for the one that will work for you.
Best Corduroy Blazers for Men
Chouyatou Corduroy Sport Coat
Our first corduroy blazer uses a vintage corduroy that gives it a classy yet casual look. The simple and classic cut and look make it a great core piece for just about anyone.
Review
100% cotton
Cotton/poly lining
Two-button closure
Notch lapel
Three-button cuff
Multiple interior and exterior pockets
Machine washable
Available in three colors
There's a lot to love about this blazer, especially when paired for a more casual look. The thick wale of the blazer gives it a vintage retro look that is perfect to be paired with a t-shirt and some jeans. When it comes to the shape, the unique interior lining acts as a way for the heavy wale to keep its shape. It is also pretty fun to look at.
But even with all that, the jacket still has a few flaws. The blazer runs small, so if you do like the look, you will want to go up a size from your regular one. Along with that, the buttons are loosely attached, so you will need to reinforce them before wearing them out.
Pros
The jacket is soft to the touch, unlike most other corduroy pieces
Designed with a fully lined interior for improved shape
Color of the jacket is nice and true to the pictures
Easy care as it is machine washable
Vintage style is aesthetically pleasing to many
Cons
Some issues with sizing and consistency of size – too small
Buttons have been known to be super loose
CHECK LATEST PRICE ON AMAZON.COM
Oak Hill Corduroy Sport Coat
If you are a tall or heavier set man, then this next corduroy jacket is a great choice for you. Crafted by Oak Hill for DLX, it is a classic corduroy that is fitted with modern technology that gives it heightened movement and comfort.
Review
Cotton blend (98% cotton /2% spandex)
Jacket relaxer technology
Fully lined
Notched lapel
Welt chest and flap pockets
Two-button closure
Side vents
Dry clean only
This is another thicker waled blazer that's great with chinos or even denim. It is designed with a wide range of sizes so that even the bigger guys can find a nice corduroy blazer for their wardrobe. In order to give it more range of motion, the designers at Oak Hill have included what they call a jacket relaxer. This is a bit of spandex included in the shoulders and arms, which may be our favorite element about this blazer.
That being said, there are some things that could be worked on to make this corduroy blazer better. There is no color selection, and so you will have to work with black. The buttons are not attached well either, and many have had them fall off after just a few wears.
Pros
The casual design allows for it to be paired easily
Fit is good for tall and heavier set individuals
Crafted with a hidden jacket relaxer for enhanced comfort
Added bit of spandex for improved range of motion
The jacket is available in a wide range all the way up to 5XL
Cons
The jacket is available in a limited color range
Many have had the buttons fall off after a few wears
CHECK LATEST PRICE ON AMAZON.COM
U.S. Polo Assn. Corduroy Blazer
The next blazer is a thin waled corduroy that gives its wearer a little more of a classy look. This is a great option for a little more of a dressier occasion.
Review
Available in a wide range of colors
100% cotton
Two-button closure
Four-button cuff
Flap pockets
Side vents
Four interior pockets
Fully lined
If you are looking for a budget-friendly blazer option, then this cord blazer from the U.S. Polo Assn is ideal. This model is crafted with 100% cotton but even with that has a fair amount of stretch for a more comfortable wear, especially for those that move around a lot during the day. The blazer is a thinner wale, which gives it more versatility as it can be easily dressed up or worn on a day out running errands.
There are a few drawbacks to choosing this blazer, though. If not hung up, it does wrinkly easily. The body is also cut very boxy and may not be very flattering for guys with a slim athletic build.
Pros
Price versus quality is on par with pricier models
The material offers a bit of stretch for more comfort when moving
Colors of the blazer are deep and rich
Thin wale corduroy gives it a dressier feel
Weight of the jacket is lighter than other corduroy jackets
Cons
If not hung up, the jacket wrinkles easily
The body of the jacket is cut quite generous, so it may not be for everyone
CHECK LATEST PRICE ON AMAZON.COM
Unlisted by Kenneth Cole Corduroy Blazer
If you're looking for a lightweight corduroy blazer for those warmer months, then this one from Unlisted should be on your list of possibilities. The jacket is from Unlisted, a label under Kenneth Cole and so you get the KC quality with a more affordable price tag.
Review
Slim fit
Available in six colors
100% cotton
Two-button closure
Fully lined
Four-button cuff
Side vents
Dry clean only
Kenneth Cole is a name that is very well known in men's fashion, and they have built a pretty good reputation. That translates to this corduroy blazer. The blazer is lightweight for a cord blazer, making it more able to be worn in a variety of climates and gives it a heightened comfortability. This versatility spreads to pairing options as well, and that is why we included it on this list.
Though it is versatile, there are some things that we feel detract from the benefits of this blazer. The first is that it is a slim fit, which means a more tailored fit, but that doesn't mean it should run small, and it unfortunately certainly does.
Aesthetically the buttons on the wrist do overlap, making it less appealing than if they didn't.
Pros
The blazer comes with a good amount of pockets
Despite being corduroy, the jacket is very lightweight
Jacket is well constructed, which gives it a longer life
Pairs great with a lot of different bottoms
The garment is easy to dress up or dress down
Cons
Some have found this jacket a little too snug
The buttons on the wrist overlap, which detracts from the look
CHECK LATEST PRICE ON AMAZON.COM
Luxfan Vintage Corduroy Blazer
The last corduroy blazer is a little more casual. Though it can be dressed up a bit, this gradient colored retro blazer is a perfect option for those that want to add a little color to their everyday wardrobe.
Review
Single-breasted
Notched lapel
Three-button closure
Available in three colors
If you want to go a little funky with your cord blazer, then this option is the right one for you. It is crafted with a retro gradient fabric that gives it a quirky feel. This option is more of a casual blazer that is perfect to be paired with some jeans or casual chinos. The price tag is pretty affordable, and paired with the unique look is why it found itself as one of our recommendations.
The blazer is not perfect, though. If you are a more conservative person, this wacky print will not be the one for you. Along with that, there are two other things we should discuss. First off, the blazer runs small, so you will have to adjust your purchase. The jacket is also thick, making it less of a perfect option for those that live in warmer climates.
Pros
The unique and colorful design gives it a new level of style
Blazer is perfect for a fun evening out or a casual day
Comes in three different colors for more versatility for matching
This stylish blazer is very budget-friendly
Length of blazer ensures there will be no crawling up
Cons
May need to go up a size when purchasing the blazer
The thickness of the jacket makes it warm to wear
CHECK LATEST PRICE ON AMAZON.COM
Final Thoughts
We hope that those old ideas of corduroy not being cool have been put out of your mind. A corduroy blazer is a nice addition to any wardrobe and can easily be dressed up or down.
You just have to put it together right, and now we know you have the knowledge to be able to do that. So that being said, get out there and show others how easy it is to make that blazer look amazing and stylish.
FAQs
What material is corduroy made of?
Corduroy is a fridge that is usually made from 100% cotton, a cotton-polyester blend, and sometimes wool.  Wool is not the most popular choice for corduroy as the ridges made with wool are often not as conspicuous. The process of making corduroy involves three separate yarns where the first two yarns are made plain or into a twill weave.
The last one is then interspersed into the primary yarns forming floats which are then cut to form ridges. These ridges are referred to as wales and vary in width. The higher the number of wales the thinner the wales and the lower the wale number the thicker the wales.
Is corduroy still in style in 2023?
The 70s did little to help corduroy's reputation in the fashion world however this material is timeless and has made a comeback on the runways of highly respected fashion brands. This material is stylish and warm for winter making it the perfect buy each time.
How can I ensure my corduroy blazer does not look dated?
Part of the 'dated' corduroy stereotype comes from memories of ill-fitting, unstructured, and dirty brown blazers we saw in the past. Fortunately, that era is long gone and corduroy blazers have been making a huge comeback by incorporating modern designs like slim fit and structure. The greens and browns of the 80s have also opened doors to more vibrant colors that make corduroy blazers easy to style, fun to wear, and give them more personality.
How can I care for my corduroy blazer?
We always recommend checking the care label however most corduroy can be machine washed on warm or cold. Avoid the hot wash to prevent your blazer from shrinking. Finally, if you have to iron your blazer, do it on medium and go in the direction of the pile. It is better to do this with the blazer inside out. Remember not to leave the iron in one place too long to avoid crushing the pile.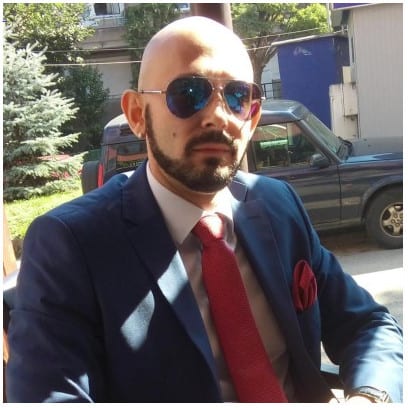 Samoel Ovanessian is the founder and creator of StylishAlpha.com – a website dedicated to men's fashion. As a proud owner of more than 200 ties, he loves digging through new clothing combinations for everyday use, formal events and even just for fun. You can read more about Samoel here.