Are you looking for a stylish way to stay cool this summer? Seersucker blazers are the perfect choice! Seersucker is a lightweight fabric that's breathable and wrinkle-resistant, making it ideal for hot weather. 
Plus, seersucker blazers come in lots of fun colors and patterns. However, you may be wondering – what to wear with it? In this article we go over what goes well with a seersucker blazer and other styling tips!
The best items to wear with a seersucker blazer are light and airy garments that won't overheat you in the summer sun. Wear it with a dress shirt, chino pants, and loafers or boat shoes. To add a formal flare, a linen pocket square is a perfect choice. For a more casual outfit, pair the blazer with a t-shirt and shorts or rolled chinos. Finish off the look with sneakers or sandals for a beach-ready ensemble.
Read on to learn more about how to style your seersucker blazer for various occasions, and what accessories to add. We hope that these styling tips help you to create the perfect summer look!
6 Great Outfits With a Seersucker Blazer
If you're ready to put together a summer outfit featuring your seersucker blazer, here are six great ideas you can use:
You should also check out our other popular styling guides:
1. The Office Fit
Wear a light blue seersucker blazer with a fresh white dress shirt and navy or gray chino pants. Accessorize with a linen pocket square and leather loafers or brogues. This outfit is great for warm days in the office, as the breathable fabric will keep you comfortable all day.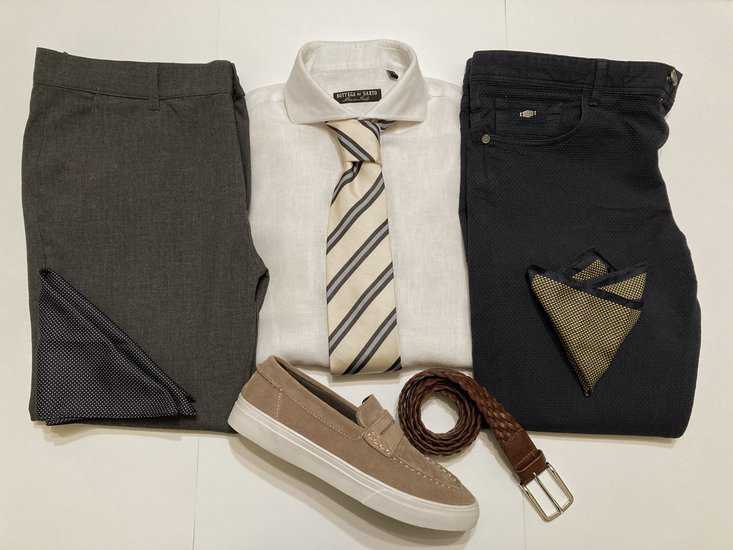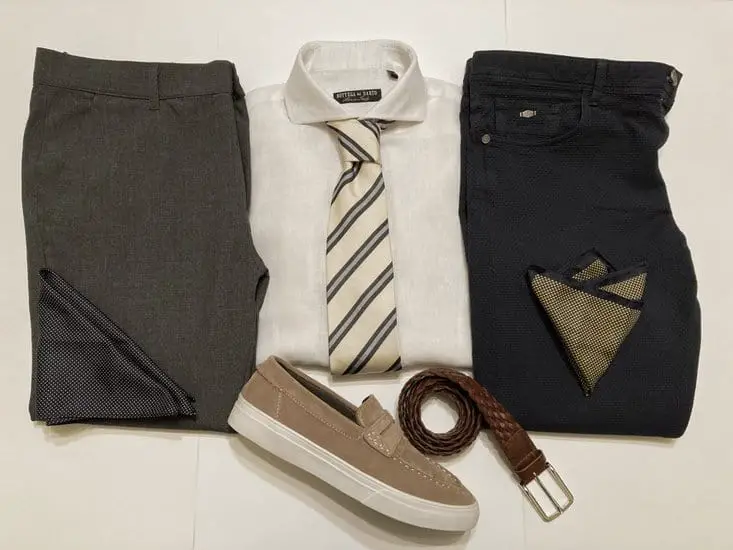 2. The Beach Getaway
Pair a navy or white seersucker blazer with a t-shirt, shorts, and sandals for an easy beach look. Add a pair of aviator sunglasses and a fedora to give it some extra style. This is the perfect outfit for a summer getaway.
3. Casual BBQ Look
A darker color seersucker blazer looks great with a t-shirt, chino pants, and suede loafers. This outfit is great for a casual BBQ with friends if you want to stand out from the crowd.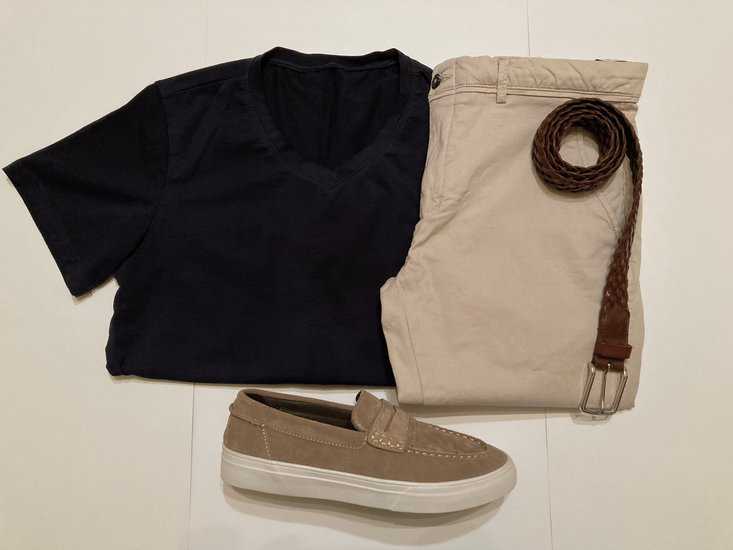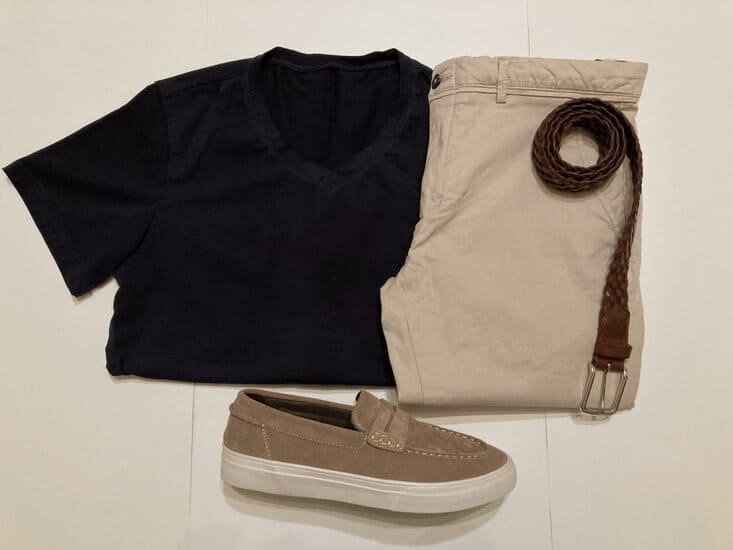 4. The Formal Affair
For a more formal event, pair your seersucker blazer with a crisp white dress shirt and tailored trousers. Finish off the look with leather oxfords and a pocket square. This outfit is perfect for summer weddings or special occasions.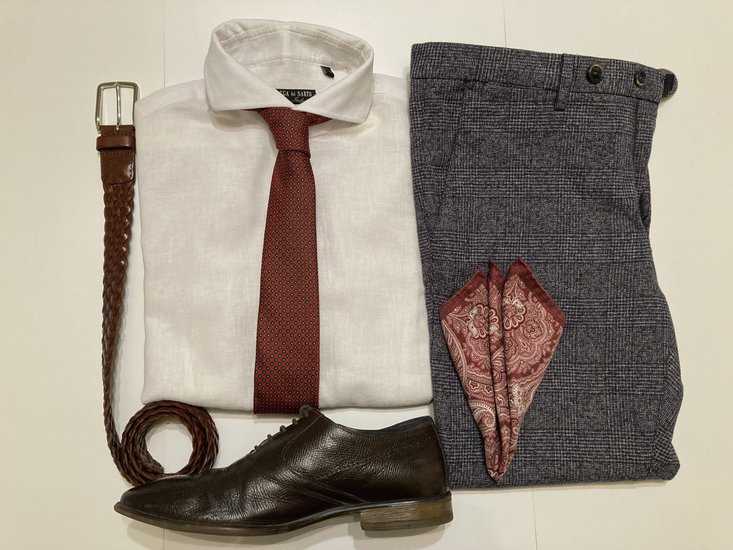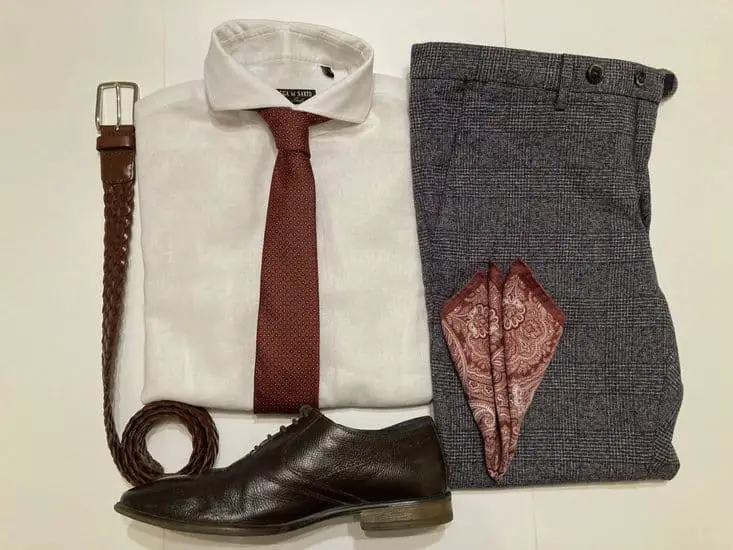 5. The Saturday Morning Outfit
For a relaxed but stylish weekend look, pair your seersucker blazer with a crew neck t-shirt and rolled chino trousers. Add a pair of sneakers or boat shoes and you're ready to go!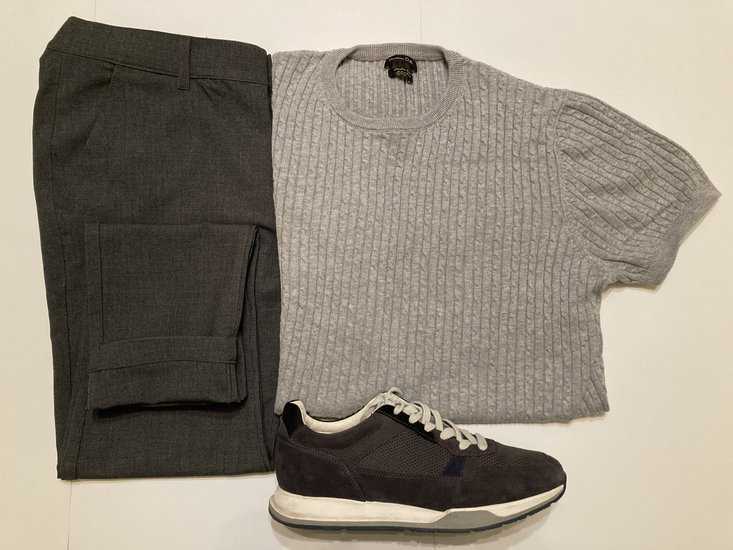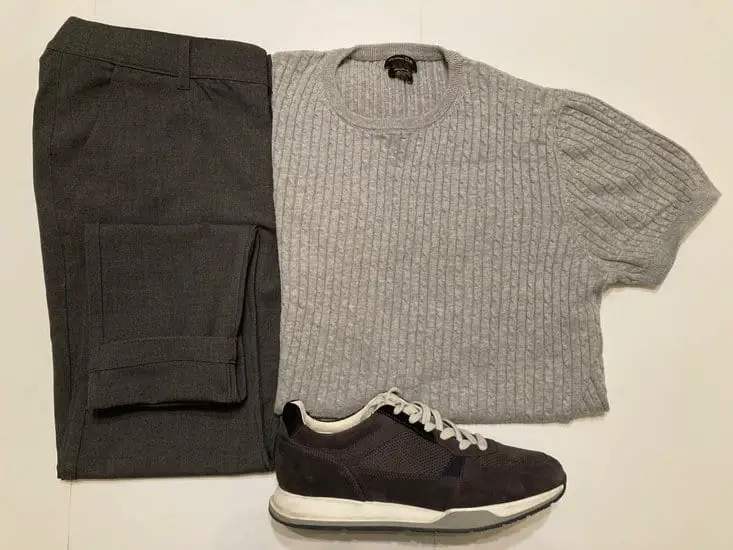 6. Date Night Outfit
Wear a light gray seersucker blazer with a white dress shirt, black or dark blue skinny jeans, and leather loafers. Accessorize with a pocket square and a pair of statement earrings to give it some sparkle. This look is perfect for a date in the summertime.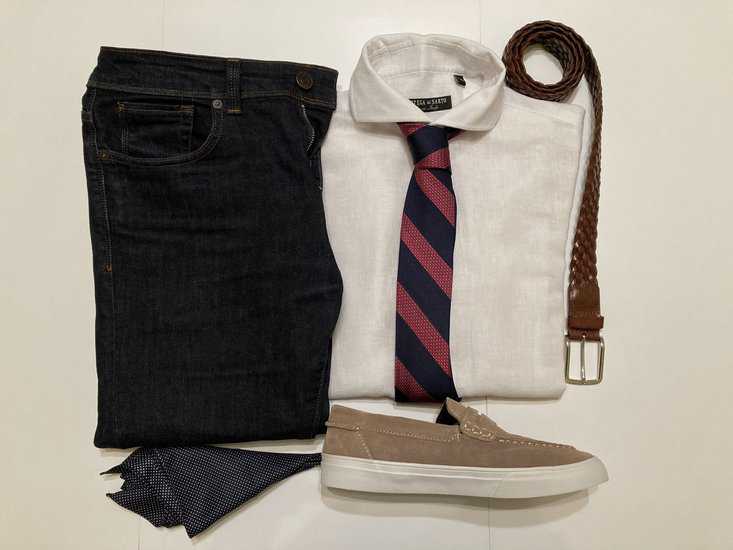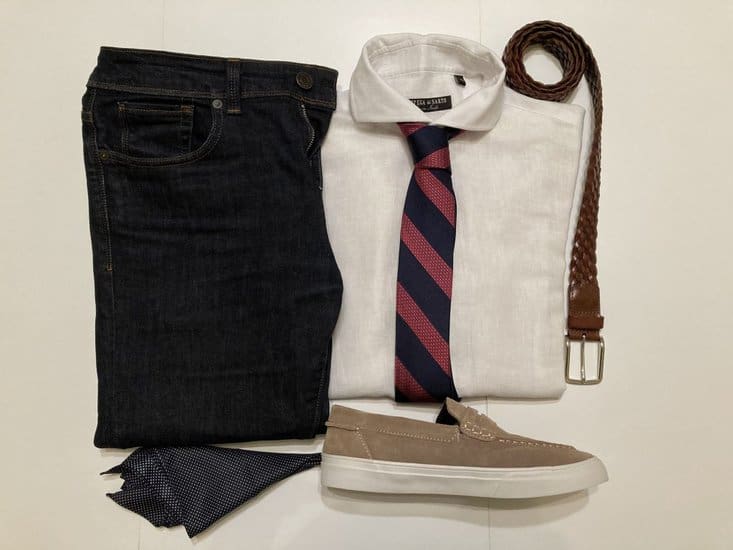 How to Accessorize a Seersucker Blazer
Accessorizing your seersucker blazer is important because it can make your outfit look more stylish and help you stand out from the crowd. They also add an extra special touch to any outfit for special occasions like weddings or date nights! Here's some great accessories:
A hat is a great way to add style and personality to your seersucker blazer. Try a straw fedora or trilby for a casual look, or dress it up with a classic Panama hat. Hats are considered a must-have for summer outfits!
1. A Hat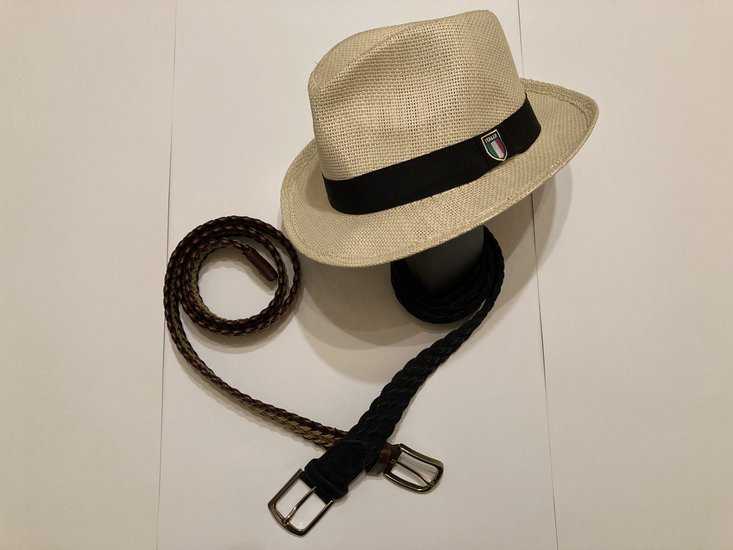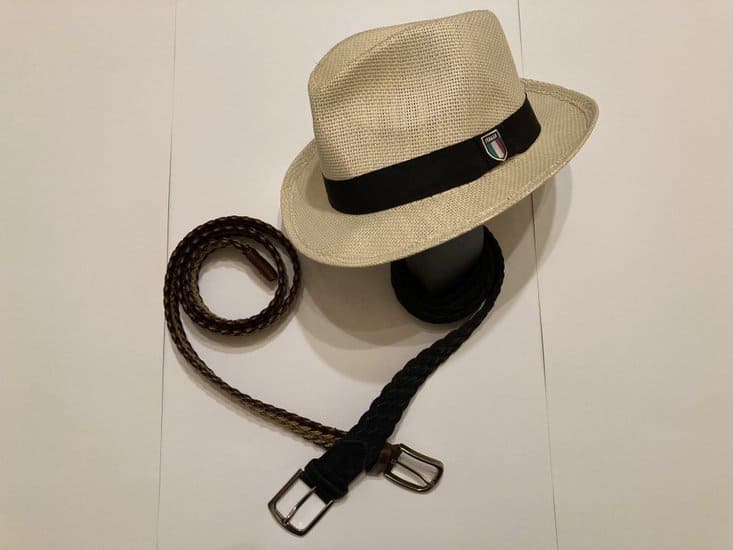 2. A Belt
To give your outfit structure and help keep everything in place, consider adding a belt. Try a simple leather or canvas belt for a casual look, or dress it up with braided belts. This accessory is sure to add some flair to your outfit.
3. A Pocket Square
Add a pocket square to your blazer for a more formal look. A linen pocket square is the perfect choice, as it adds texture and color to your outfit as well as a touch of sophistication.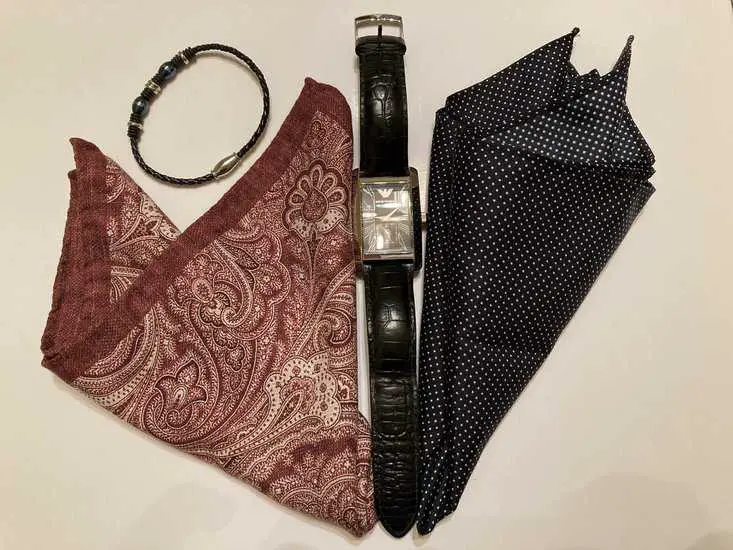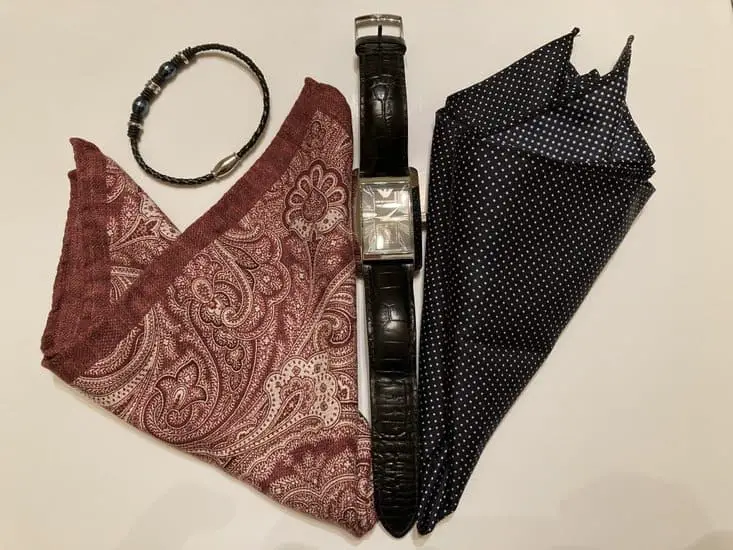 4. A Watch
A classic watch is the perfect accessory to finish off any outfit. Try a leather or metal band for a timeless look, or go for something more modern with a digital watch.
Did you know? Watches became popular in the 17th century as a way to tell time without having to carry around a pocket watch! Before then, people had to guess the time based on the position of the sun in the sky.
5. Rings and Cufflinks
For a more formal look, add rings and cufflinks to your blazer. Gold and silver rings are a great choice, while colorful cufflinks can help add some fun to your outfit. This is the perfect way to add a touch of elegance and sophistication.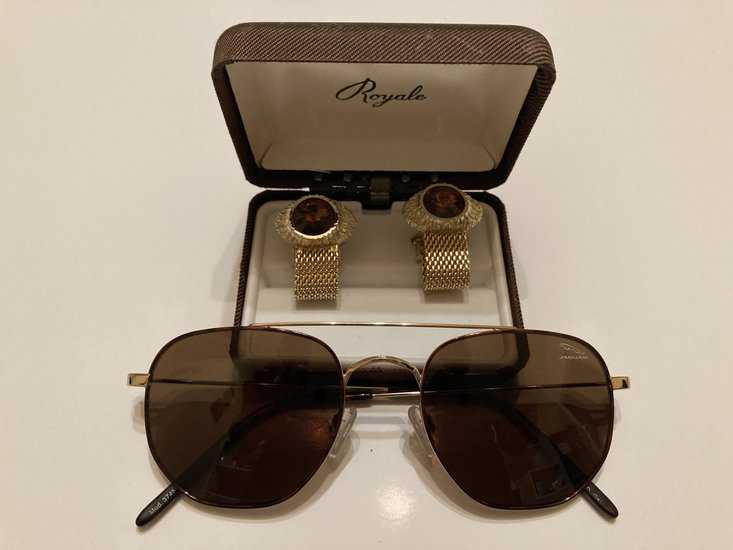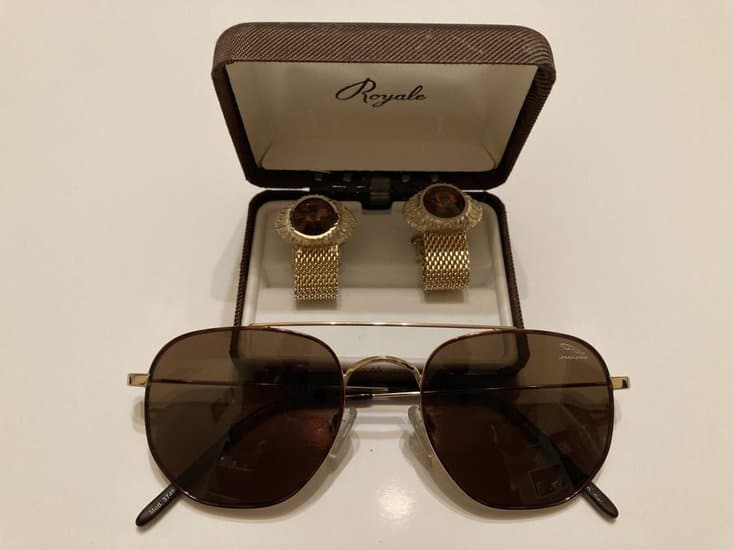 6. Sunglasses
Sunglasses are a must-have for summer outfits. Try aviator or wayfarer styles for a classic look, or add some color with a pair of statement shades. No matter what style you choose, this accessory is sure to finish off your look!
7. Socks
When wearing a full seersucker suit, consider that the trousers will likely be of a shorter length. This is where socks come in handy! Try argyle or patterned socks for a fun and stylish look. Or go with a more classic look and pick an ankle sock in a neutral color.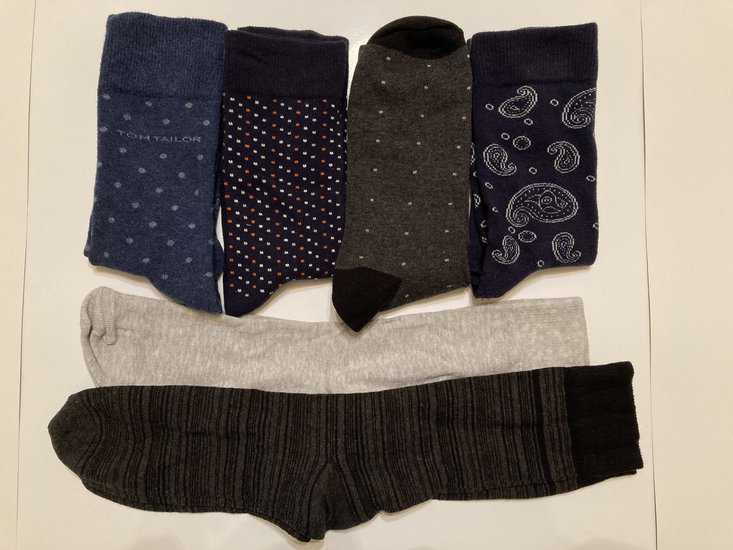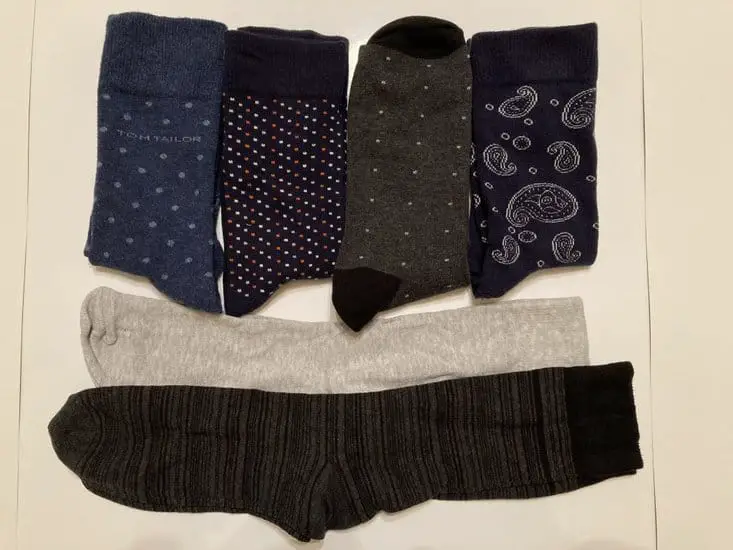 What to Avoid Wearing With a Seersucker Blazer
Although seersucker is often seen as a casual fabric,you should avoid looking too casual and sloppy. Steer clear of the following items:
Blue jeans
Flip flops
Sportswear such as track jackets or baseball caps
Baggy trousers or shorts
Whether you're attending an important event or just going out with friends, it's sure to give your outfit a unique and stylish look – remember to accessorize accordingly and avoid the items listed above for a polished, put-together look.
History of Seersucker Blazers
Originally, the seersucker fabric was used for clothing worn by wealthy people in warm climates like India and the Caribbean. As it is made from lightweight, breathable cotton fabric, it was seen as a perfect material for keeping people cool.
Later, it made its way to Europe and eventually the US, where it quickly gained popularity among those looking for a lightweight fabric that looked stylish and kept them cool and comfortable.
In 1909, the first seersucker blazer was created by an American tailor named Joseph Haspel. He used this lightweight fabric to create a new kind of suit that would be ideal for summer wear. The popularity of these blazers grew and soon it became a staple of classic American style.
A seersucker blazer was considered to be a fashion statement in the 1940s and 1950s, when they were worn by Hollywood stars like Frank Sinatra and Humphrey Bogart. Today, they are still a popular choice for summer looks, and with the right accessories, you can make them look stylish while helping you remain cool during the warmer months of the year.
They can be found in many different colors and styles and are perfect for any occasion, from work to weddings or special events, which makes these blazers a timeless wardrobe staple.
FAQs
In this section we will answer some of the most popular questions that come to mind on the topic of styling a seersucker blazer:
What colors go with seersucker?
Seersucker blazers look great when paired with lighter colors such as white, light blue, gray, or khaki. For a more formal look, try darker colors such as navy or black. However, keep in mind that it is always best to stick to solid colors.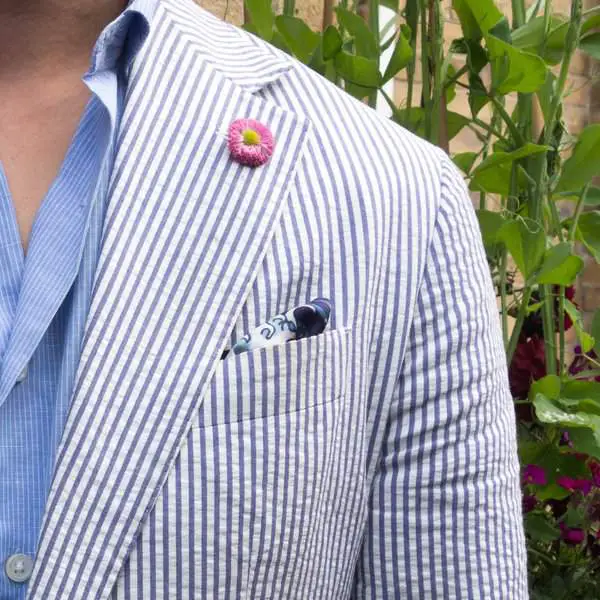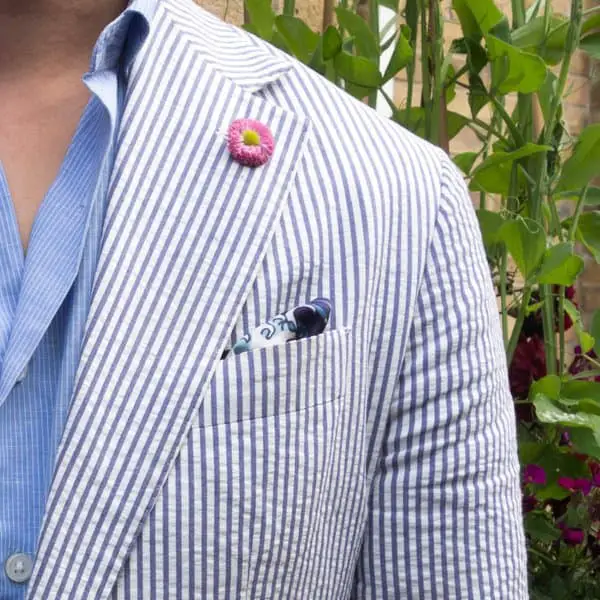 What shoes should I wear with a seersucker blazer?
Choose from loafers, Oxfords, or boat shoes for a smart casual look. For dressier occasions, you can opt for black leather shoes or dressy suede loafers.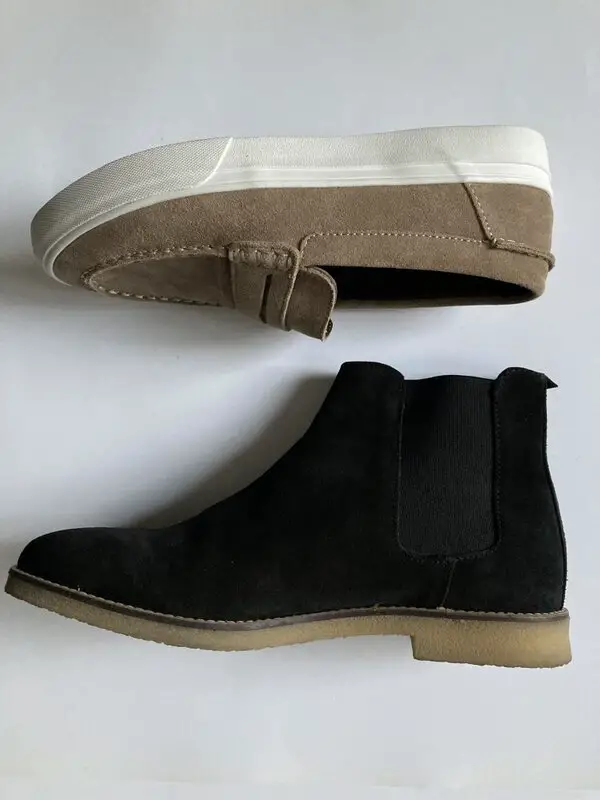 Why is seersucker called seersucker?
The name 'seersucker' comes from the Persian phrase 'shir-o-shakar', which means milk and sugar. The name resembles the appearance of the fabric, as its alternating smooth and puckered stripes are meant to resemble milk and sugar.
How do I care for seersucker clothing?
When caring for your seersucker clothing, it is best to use a gentle washing cycle and cold water. Hang the garment up to dry or lay flat on a towel. You can also spot clean or lightly steam the fabric if necessary. Avoid using bleach and other harsh cleaning agents on your seersucker items. 
Can I wear seersucker to a wedding?
Yes, seersucker blazers can be worn to more formal occasions such as weddings. Just make sure to keep it looking dressy by picking out the right accessories to complete your look. Opt for a tie or bowtie in classic colors, and avoid the following loud prints and bright colors. These can take away from the subtle elegance of your seersucker blazer. 
Conclusion
Seersucker blazers are a great way to stay cool and look stylish during the summer months. The best way to wear your seersucker blazer is with light colored trousers and a dress shirt, along with some statement accessories such as shades and shoes. Remember to avoid wearing blue jeans, flip flops and sports wear for a more polished look.
Happy styling!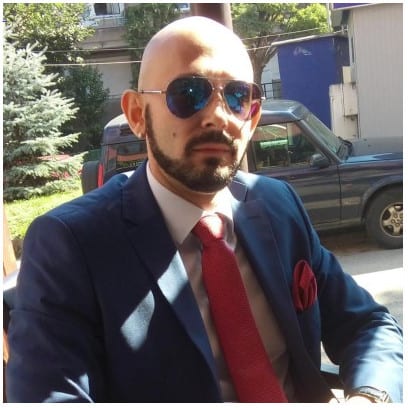 Samoel Ovanessian is the founder and creator of StylishAlpha.com – a website dedicated to men's fashion. As a proud owner of more than 200 ties, he loves digging through new clothing combinations for everyday use, formal events and even just for fun. You can read more about Samoel here.