The tan blazer has been a particularly popular choice for men's fashion in recent years, but knowing what to wear with it can be difficult. Whether you're looking to add versatility to your wardrobe or wanting to make a statement at the office or out on the town, we're here to help! 
You can wear almost anything with a tan blazer. Whether it's jeans and a t-shirt on casual days, or a shirt and some dress pants for more formal occasions – there are various ways you can rock a tan blazer without worrying about clashing colors, due to its neutral shade. 
Gentlemen, looking sharp doesn't have to be hard! With the right piece of apparel, like a tan blazer, you can easily achieve that perfect sophisticated look. In this blog post, we'll provide tips and advice on how best to style your favorite tan blazer in order for you to look great and feel confident wherever you go.
7 Stylish Ways to Wear a Tan Blazer
A blazer is a staple piece in any man's wardrobe, and a tan one is a great add. Below we will explore the 7 different ways to wear your tan blazer that we have compiled for you, so you look your best at all times. We've got you covered!
You will also like these other outfit ideas for a stunning look:
1. White Pants and Brown Oxford Shoes
Pairing a tan blazer with white trousers and brown oxford shoes is an excellent way to achieve a classic, timeless look. The neutral shades of the outfit make it easy to accessorize with bold colors like yellow or teal for a bit of flair. If your blazer has a patterned lining, it can be highlighted by wearing a white shirt in contrast, which will further enrich the overall appearance.
2. Chinos and Loafers
Rock a tan blazer by pairing it with light-colored chinos and loafers or boots for an effortless yet professional vibe. To complete the look, add a matching pocket square to bring out the vivacity of the jacket's details while maintaining its subtlety at the same time.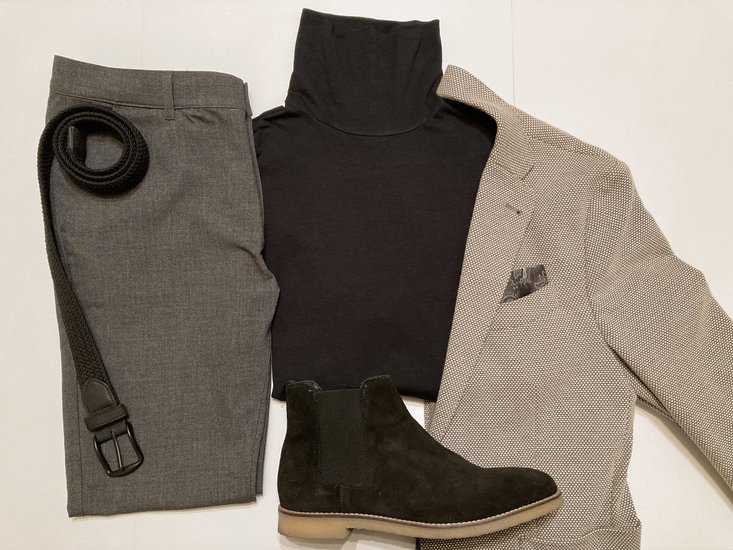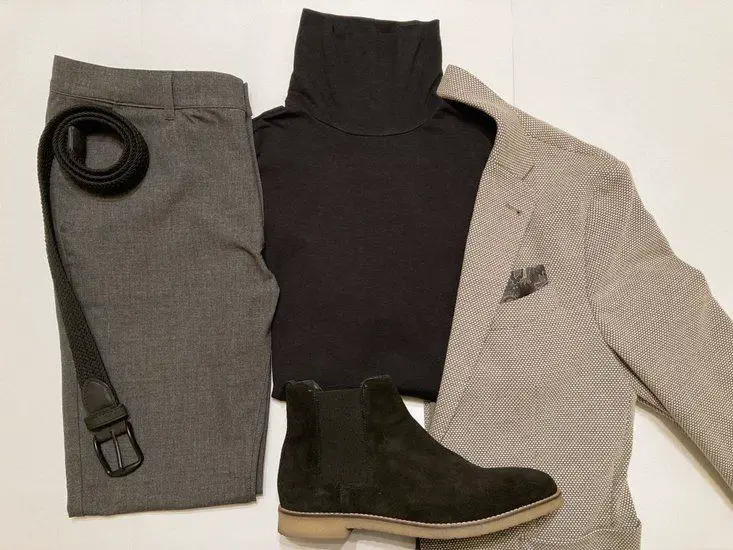 3. Black Jeans 
Black jeans are always in fashion and can look great when paired with a tan blazer – just make sure they fit correctly and don't bunch up near your ankles. Choose plain black sneakers or boots that aren't too bulky, as this will help you avoid overpowering the ensemble. To bring out even more texture and depth, you can add simple accessories such as a watch or pocket square in dark brown tones to finish off your style.
4. Denim Jeans
Wear your tan blazer casually by combining it with denim jeans and contrast them with some beige or gray sneakers – perfect for those days when you want to look put together but still remain comfortable throughout the day!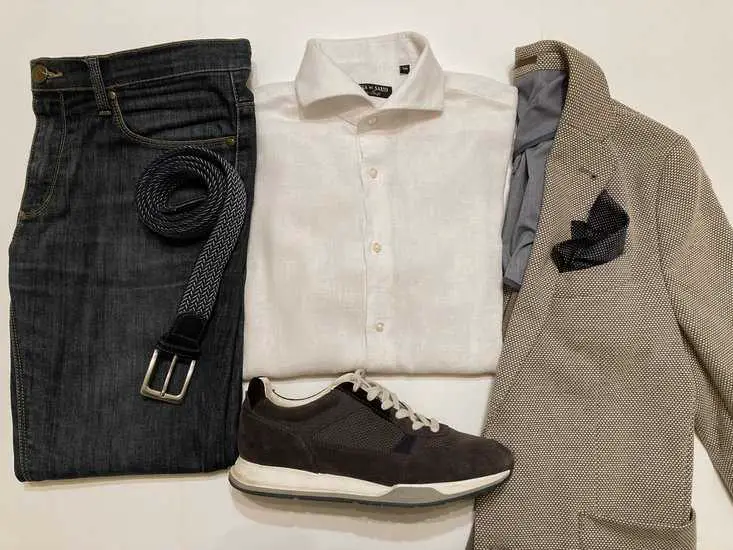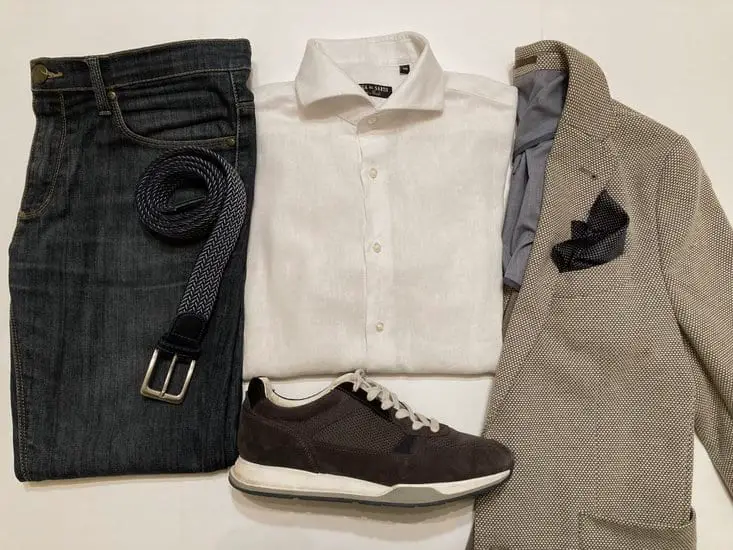 5. Chambray Shirt
If smart casual is more your style, then go for a chambray shirt beneath your tan blazer and accessorize with some dark brown loafers ro shoes to create balance between formality and relaxation.
This look works best when paired with slim-fit jeans that are slightly cropped at the ankle (or cuffed if preferred) so they don't cover up your shoes too much – this way you get maximum impact out of each component without looking overdone!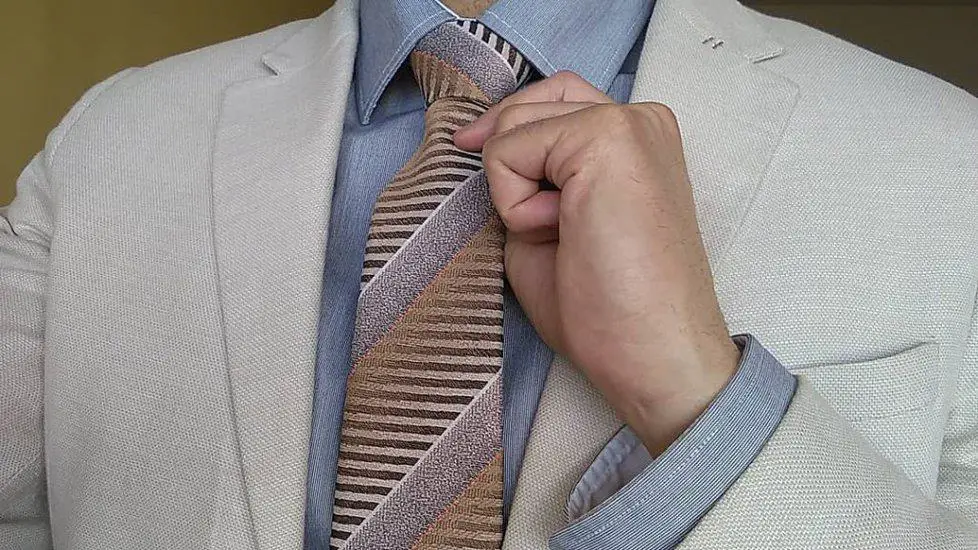 6. Denim Shirt
Similar to a chambray shirt, but not quite. A denim shirt paired with dark blue jeans is an ideal choice if you want to dress the tan blazer down. For extra points, try adding brown suede boots; they'll really bring out all of that texture in both pieces while creating an interesting contrast against their lighter counterparts at the same time.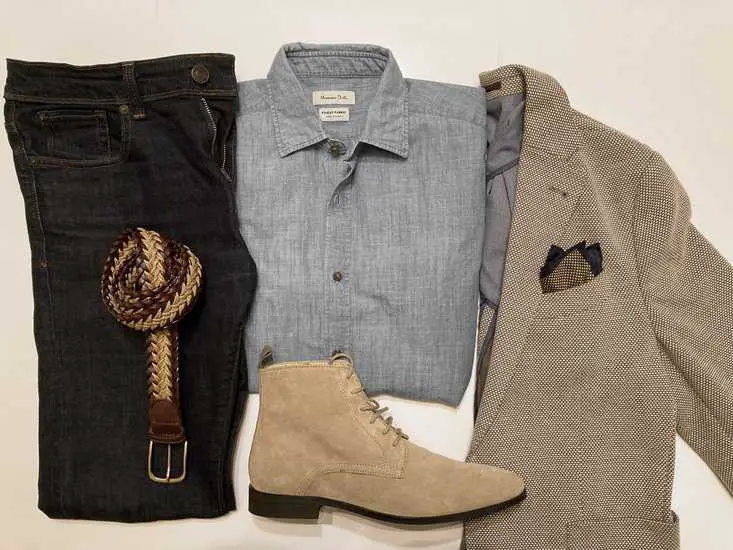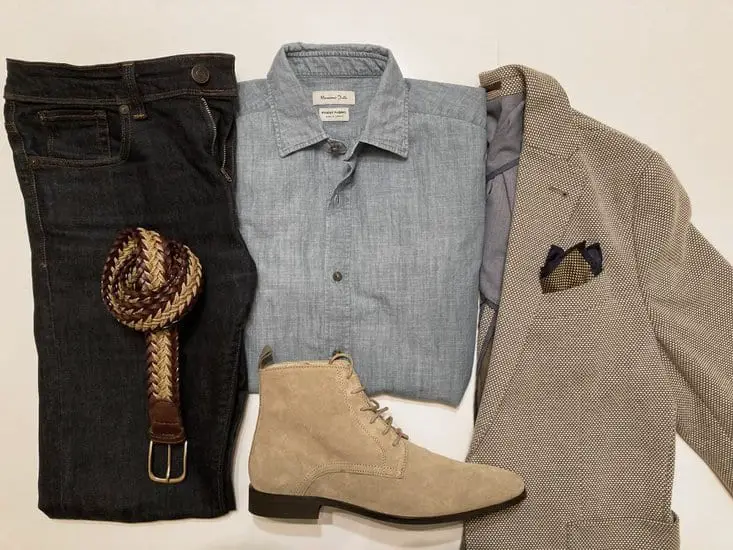 7. Turtleneck
Lastly, why not try layering up by wearing a gray wool turtleneck beneath your jacket? Not only does this outfit come across as effortlessly cool but also gives off major aristocratic vibes like never before – perfect for those nights out where you want to look sophisticated yet slightly mysterious.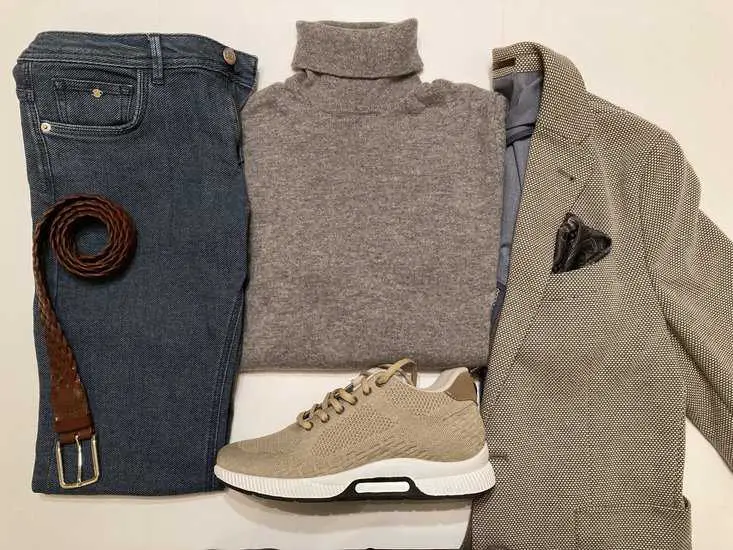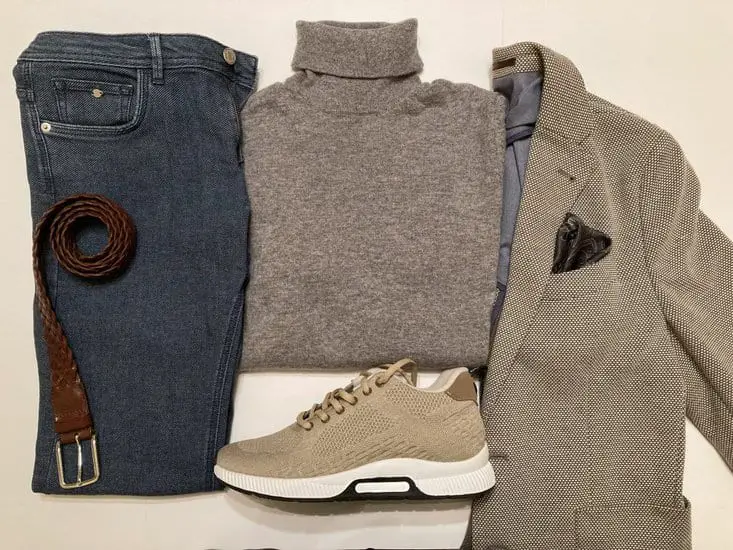 The Best Material For a Tan Blazer
A tan blazer is a wardrobe staple for any man looking to stay current with the latest fashion trends. A classic, timeless piece, this particular type of blazer offers a wide range of styling options to create many unique looks. 
Wool
When it comes to finding the best material for a tan blazer, wool is widely considered one of the top contenders. Wool offers a great variety of benefits that make it an excellent choice for both formal and casual occasions.
First and foremost, wool is incredibly durable and long-lasting; it's able to withstand wear and tear without compromising its overall appearance or quality. This makes it a great fabric for pieces that are sure to be frequently worn and styled in different ways. 
Additionally, wool is naturally resistant to wrinkles and creases making it ideal for traveling or storing away when not in use. Keeping all these factors in mind, wool is an ideal choice for blazers as it can keep its shape throughout several wears, even when packed away in suitcases during trips or stored in drawers between occasions.
On top of being highly durable, wool also has exceptional breathability which keeps wearers comfortable even when temperatures start rising. Since the material itself helps regulate temperature, there's no need to worry about overheating while wearing a stylish blazer in summer months like July or August.
One of the most attractive aspects of wool as a fabric option for blazers is its versatility; it can go with just about anything! 
Linen
When it comes to wearing a tan blazer, linen is one of the most popular materials. Not only is it lightweight and comfortable, but also incredibly durable, making it a great choice for seasonal wear. 
Linen is a natural fiber that absorbs moisture well, helping you stay cool and dry during hot days. It's also naturally breathable and resistant to wrinkles, so your blazer will look sharp even after long hours in the sun.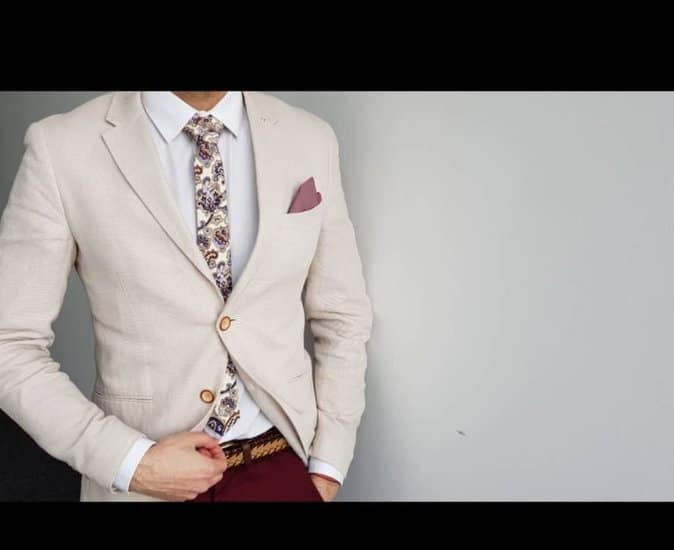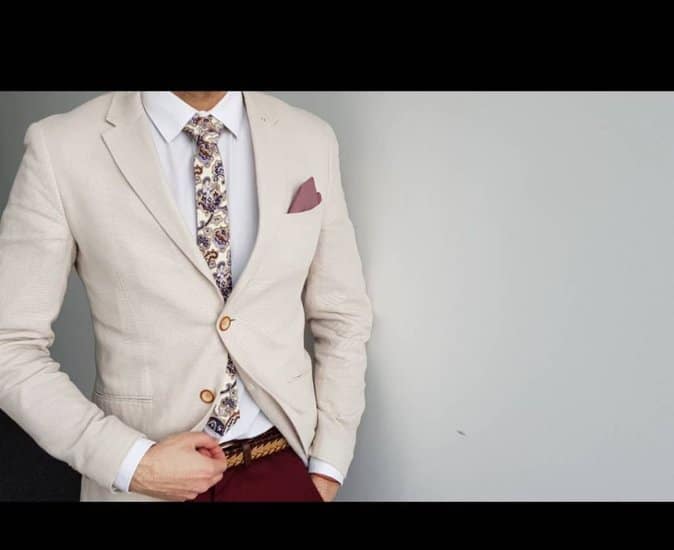 Another great option for a tan blazer in the summertime is cotton-linen blend fabric. This material offers the breathability of linen with the added benefit of being more wrinkle-resistant than pure linen. The combination of both fibers makes this fabric lightweight yet sturdy enough to stand up to regular wear and tear throughout the season. 
Corduroy
Corduroy tan blazers for men are a timeless yet trendy addition to any wardrobe. Available in a variety of textures and weights, the classic style of corduroy blazers has been popular since the 70s and still remains an appropriate choice for many occasions. This material never goes out of fashion while providing a warm and cozy feeling.
Corduroy provides a unique texture that is both dressy enough to be worn with chinos or dress pants as well as casual enough to pair with jeans or khakis. Its resilient nature allows it to last longer than other fabrics, making it excellent value for money. The flannel-like fabric is perfect for winter months, layering over sweaters for extra warmth. It can also bring a more tailored look to an outfit – especially when paired with dress shoes in velvet, suede or leather.
Corduroy boasts slightly more heft than regular cotton or linen fabrics without feeling too heavy. While it may be tempting to avoid wearing corduroy during hot days, because of its slightly thicker texture, corduroy actually helps keep you cool due to its tightly woven construction which allows air circulation. Plus, its ridges give your look subtle texture and visual interest that's sure to turn heads!
FAQs
Can you wear a tan blazer in the winter?
Absolutely! While you may think of blazers as being strictly for warmer months, a tan blazer can add the perfect finishing touch to any ensemble. A good quality wool or linen blend will keep you warm during colder months while still looking sharp.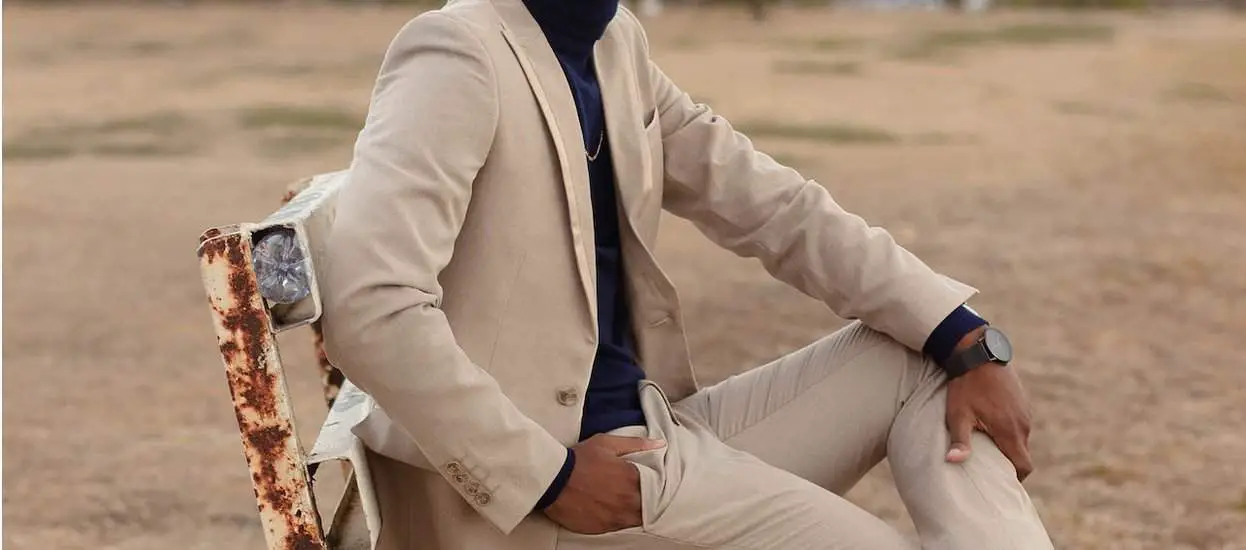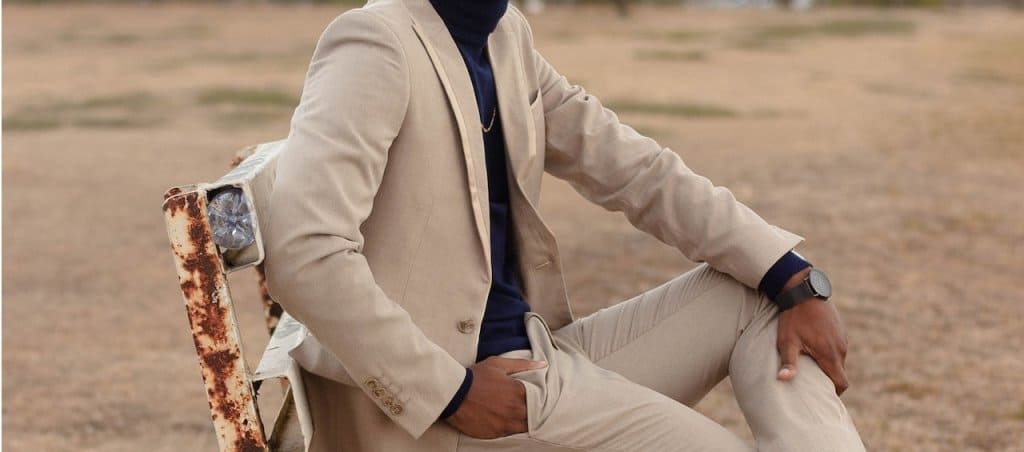 When should you wear a tan blazer?
A tan blazer is a timeless piece of men's fashion that can be worn for a variety of occasions. It is the perfect addition to any man's wardrobe for several events including; a formal dinner with friends or family, dressing up for the office and outdoor events such as outdoor weddings or garden parties.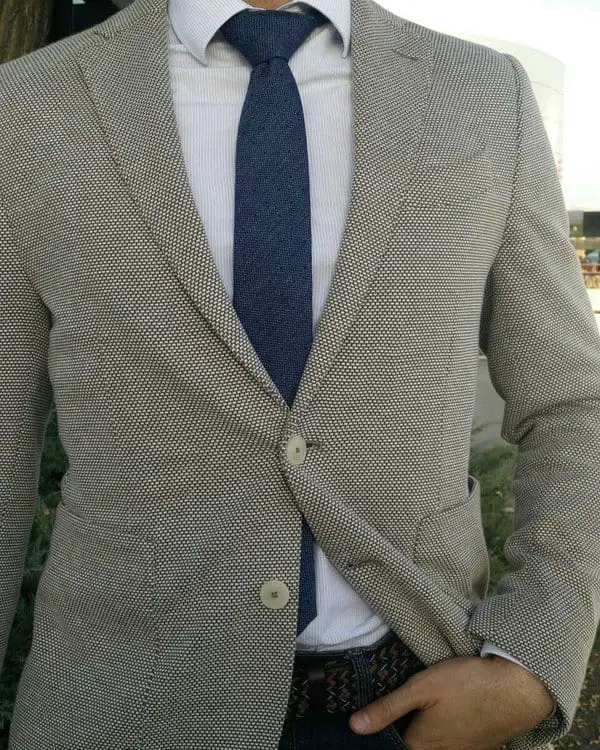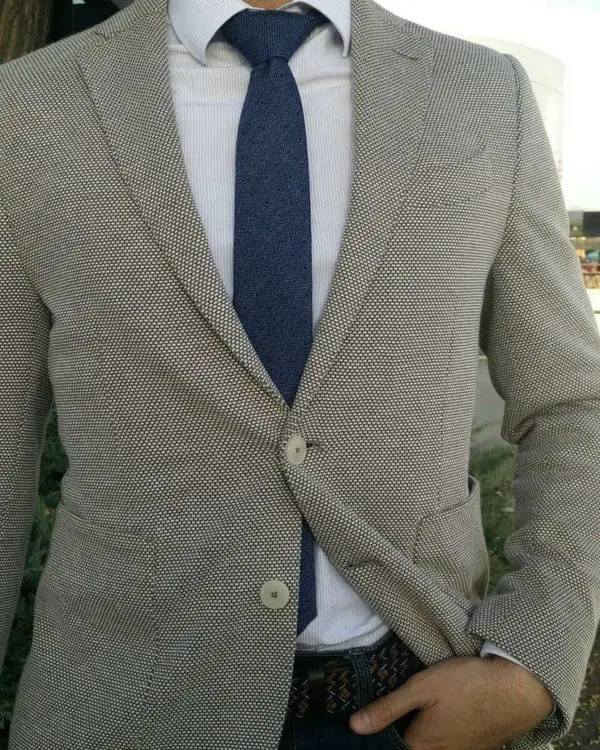 Ultimately, there is no wrong occasion to wear a tan blazer; its versatility means that it can be worn both casually and formally depending on your desired look.
What is the most popular color blazer?
The most popular color blazer for men's fashion is navy blue. It's the perfect choice for an understated but polished look. Navy blue blazers can be dressed up or down to suit any occasion, and they easily transition from day to evening looks.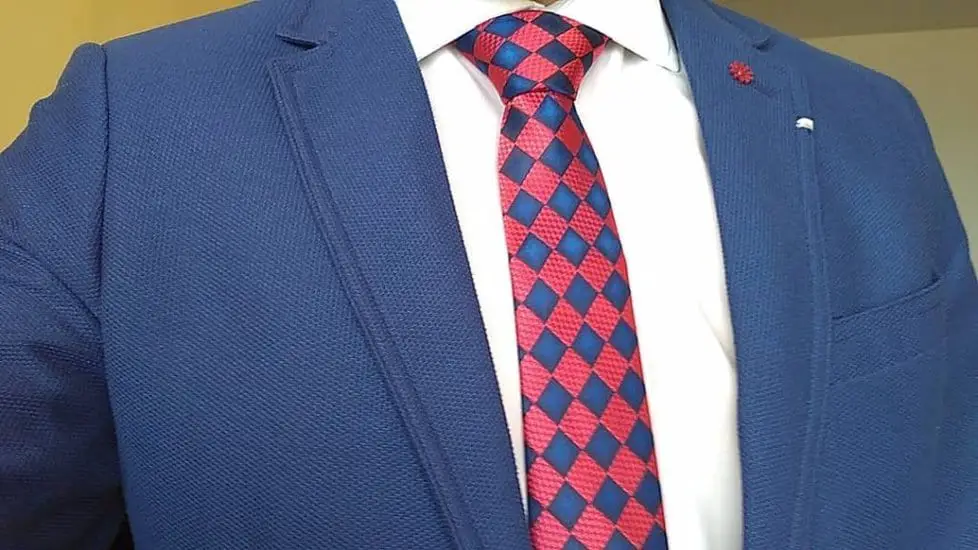 A navy blue blazer will never go out of style – it's the timeless choice that'll always make you look and feel your best.
Final Thoughts
A tan blazer is a great addition to any man's wardrobe. It's versatile and can be dressed up or down. This piece of clothing is perfect for men who want to look stylish and put-together without being too fussy. With a little bit of thought and experimentation, you'll find the perfect outfit to go with your tan blazer for whatever event you have on your calendar!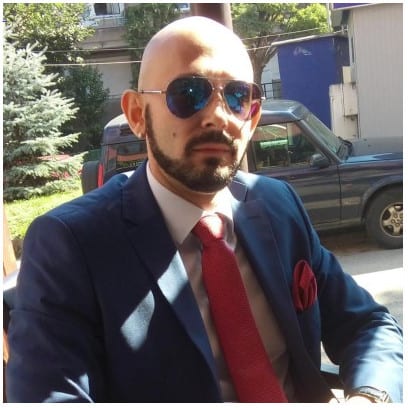 Samoel Ovanessian is the founder and creator of StylishAlpha.com – a website dedicated to men's fashion. As a proud owner of more than 200 ties, he loves digging through new clothing combinations for everyday use, formal events and even just for fun. You can read more about Samoel here.