Blazers are a great item of clothing to have in any man's wardrobe, as they are so versatile. A camel blazer can be especially stylish, as many men in history have rocked one. But the question is: what should you wear with it? In this article we will discuss some ideas for styling a camel blazer that will make sure you look your best whatever the occasion.
Some of the best items to pair with a camel blazer are chinos or jeans in shades of tan, taupe, and navy. These colors will create a great contrast against the camel blazer and look very stylish together. Opt for a white shirt to balance out the darker tones and some classic leather loafers or oxford shoes. 
A camel blazer is a fan favorite for suiting up. In this article we'll discuss the best outfits built with one and some great ideas for styling it with the right accessories!
10 Best Camel Blazer Outfits
If you're ready to upgrade your look with a camel blazer, these ten outfit ideas are sure to help you find the perfect look.
Check out these other outfit ideas for a stunning look:
1. With Some Tan Chinos
Chino pants have become popular in the last few years for their versatility and comfort, and are a great way to dress up a casual look. Tan chinos specifically are a great choice when wearing a camel blazer as the tones complement each other nicely. Throw on a white t-shirt for a more casual look a dress shirt to suit a formal event, and leather shoes to complete the ensemble.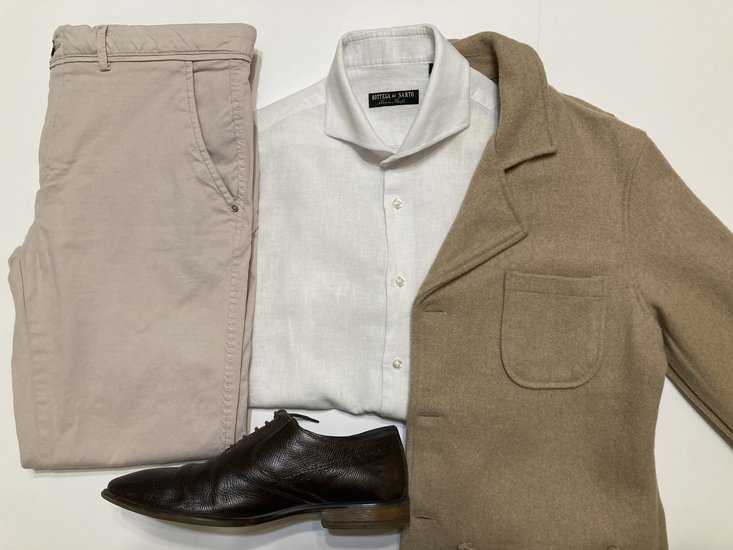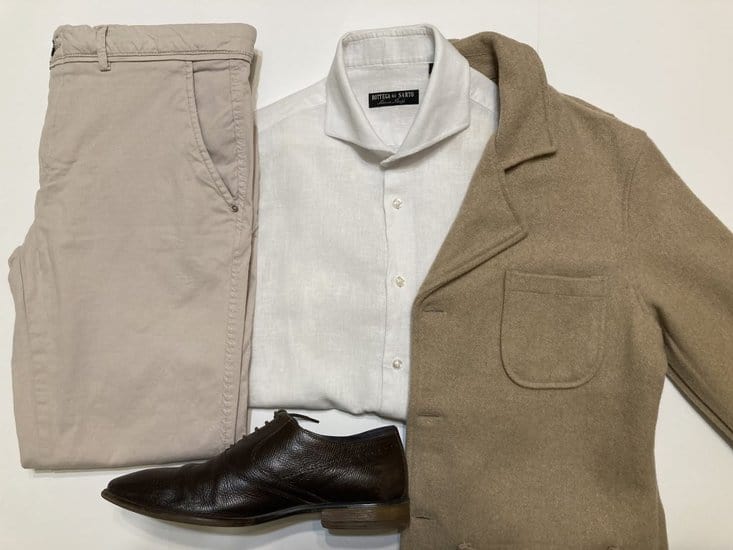 2. With Some Jeans
Jeans and blazers have been a combination for generations, and a camel blazer is no exception. Choose a pair of navy or black jeans to create great contrast against the lighter color of the blazer. A white shirt will infuse this ensemble with classic elegance, and you can easily complete the look using either boots or loafers.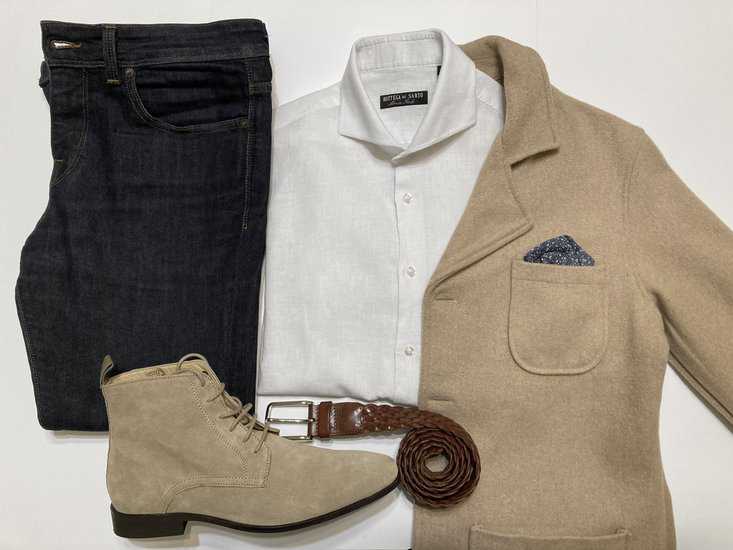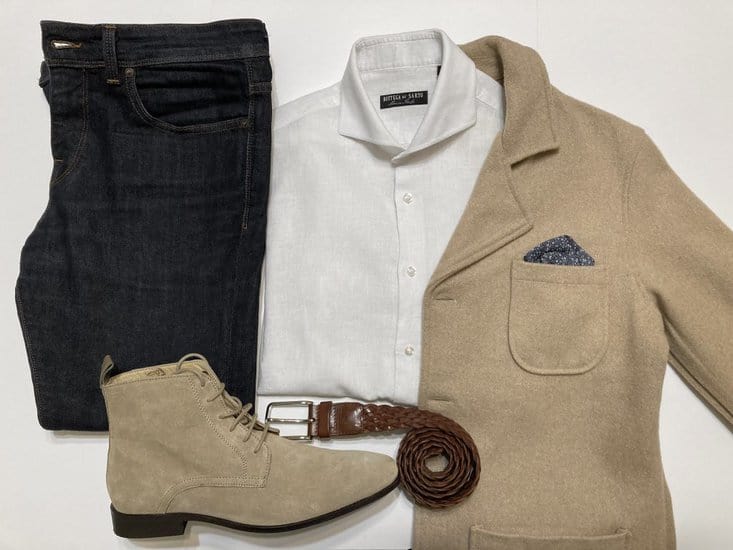 3. With Gingham Shirts
Gingham shirts are a great way to add some pattern and style to your look. When paired with a camel blazer, they create an eye-catching contrast. Keep it simple with white jeans and brown leather shoes (sneakers), or add some more color and go for chinos in a mustard or olive hue. Finally add a pair of sunglasses and you'll be ready to go!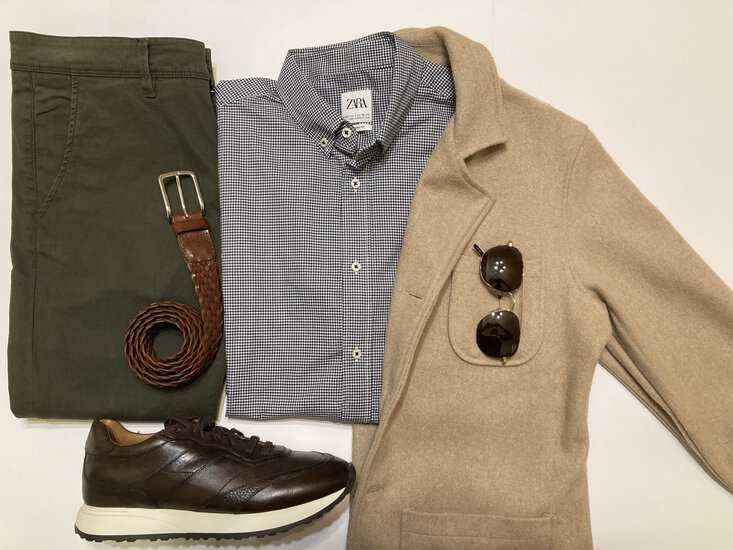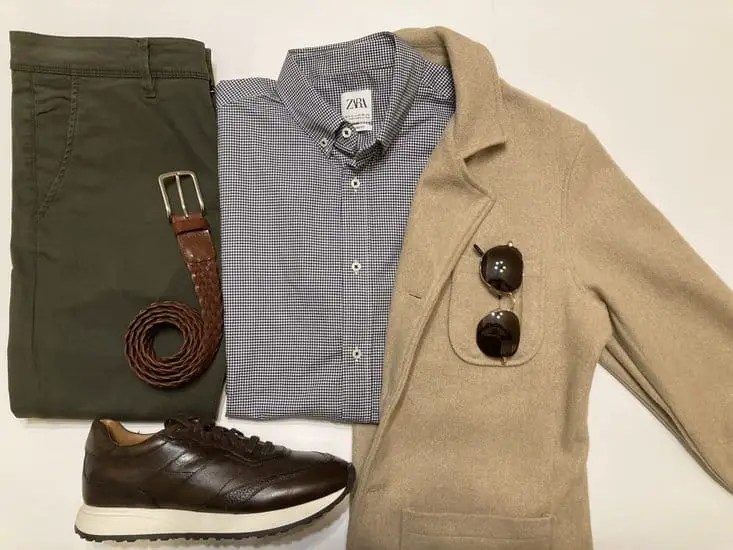 4. With Polka Dot Shirts
Polka dots add a touch of fun to any look, and can be used to dress up a casual item such as a camel blazer. Try adding some taupe chinos, a white shirt and brown leather shoes for a look that's great for any occasion. For more of an impact, add in some bright pocket squares or ties to complete the ensemble.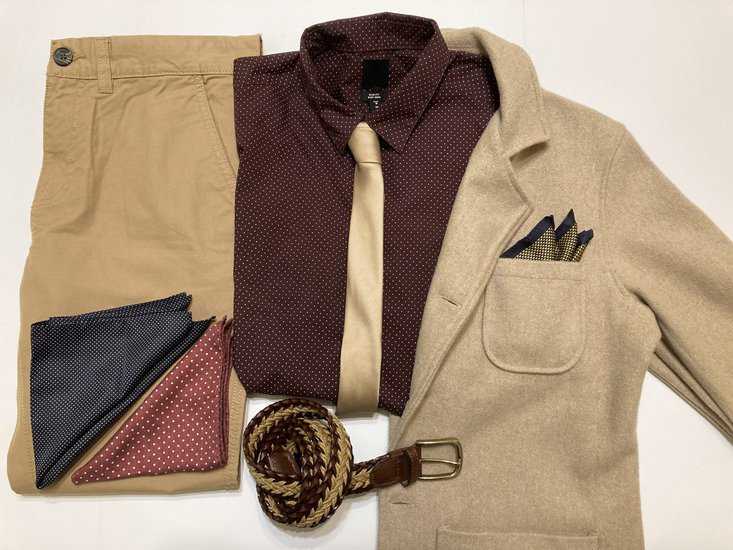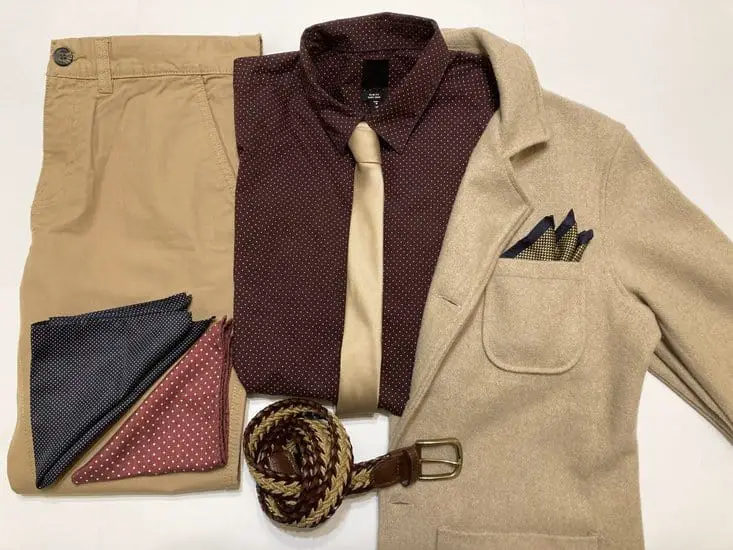 5. With Red Accessories
If you want to add some color to your outfit, red can be a great choice. Try adding a red pocket square or tie with your camel blazer and jeans combo for a stylish look. Alternatively, you can wear a shirt in shades of burgundy or scarlet with the blazer and shoes in tan. These two colors create an eye-catching combination, perfect for making a statement.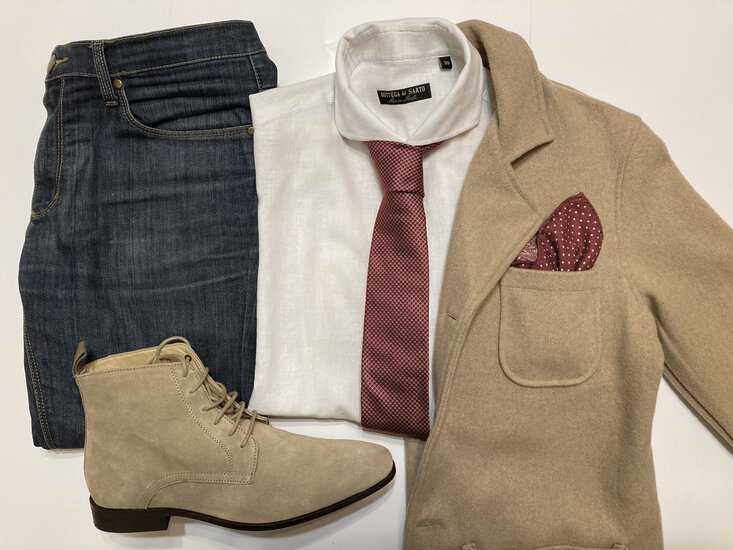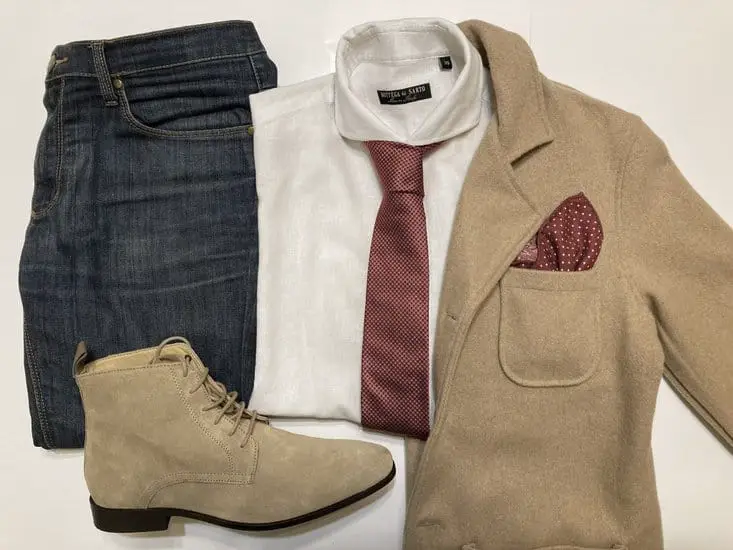 6. With Eco-Friendly Attire
If you want to look stylish and take a stand for the environment, a camel blazer is the perfect item to start with. Pair it up with natural-fiber pants, such as hemp or linen chinos, and a simple white shirt. Complete the look with some vegan leather shoes for a fashionable, but sustainable ensemble.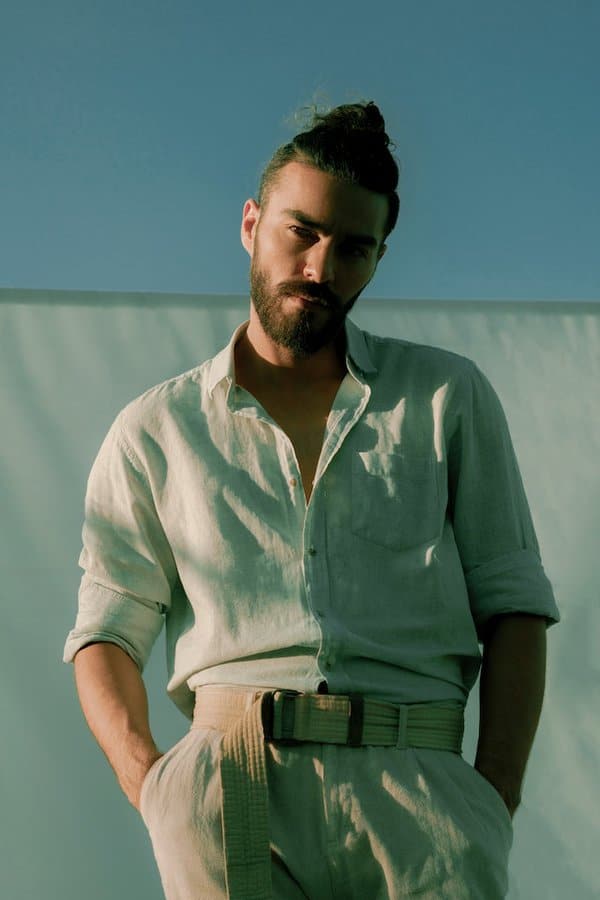 7. In a British Style
For a classic British look, why not try pairing your camel blazer with navy trousers, a check shirt and brown leather shoes? The check pattern will contrast nicely against the camel color, while the navy trousers and brown shoes add a touch of sophistication. This style came about in the 1920's and is still in fashion today, making it a good choice for any outing.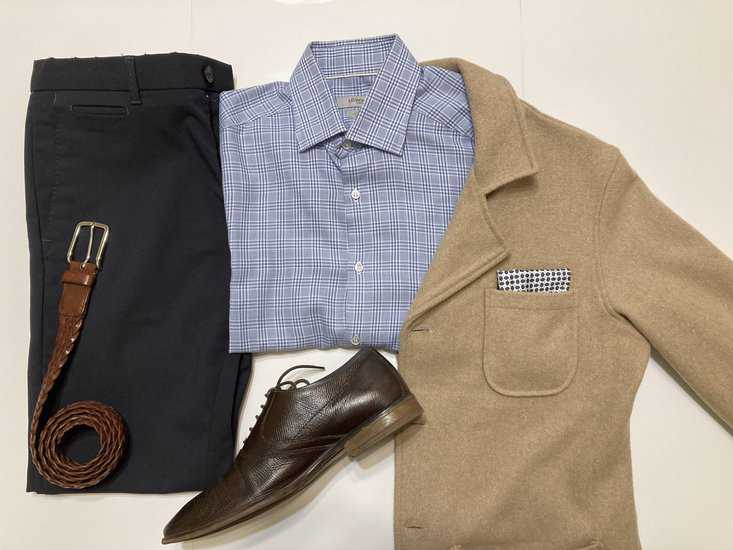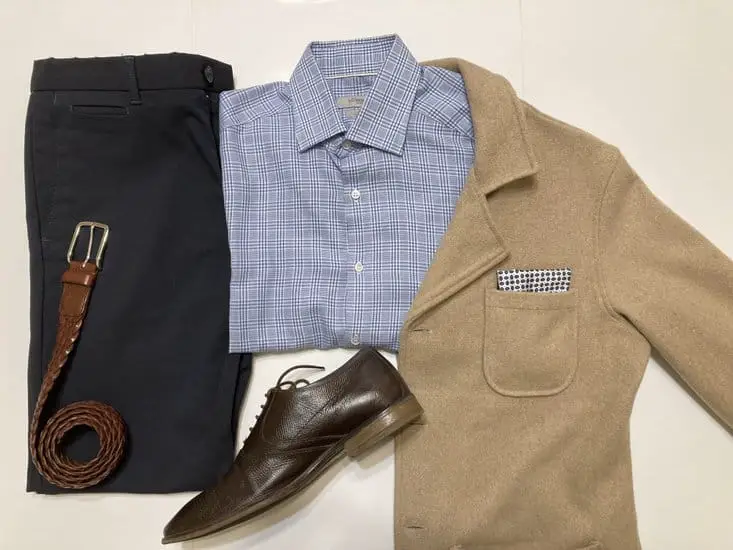 8. With Neutral Tones
If you want an effortless yet put together look, go for neutral tones such as white, beige and gray. These colors will look great together with the camel blazer. To add some interest, you can try wearing a white t-shirt with gray chinos and brown leather shoes – perfect for casual drinks or a day in town.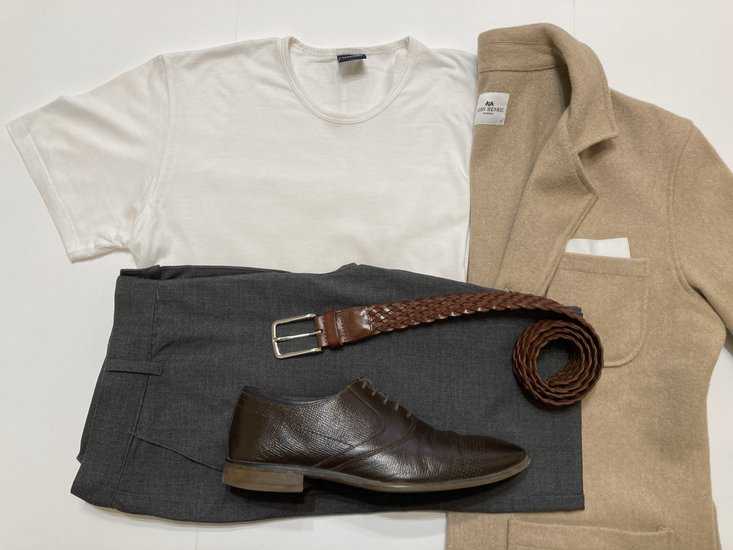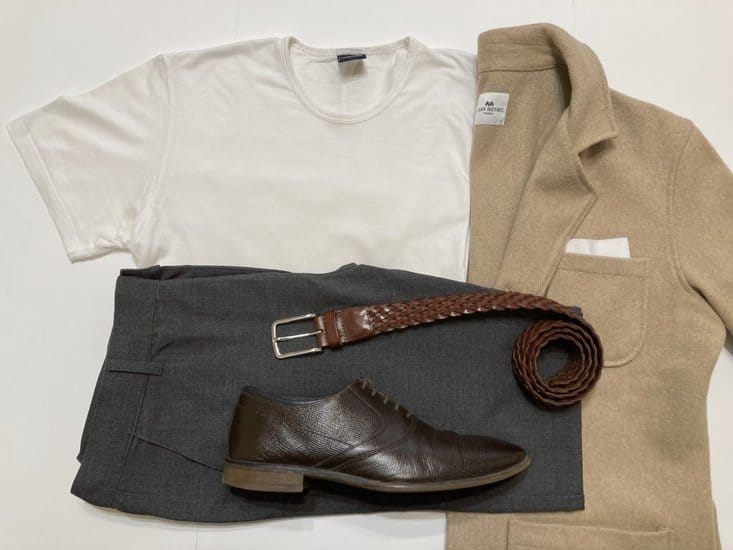 9. With a Tweed Jacket
If you want to stand out from the crowd, try layering a tweed jacket or coat over your camel blazer. The combination of the two textures creates a unique style that's perfect for formal events. Choose tan trousers and oxford shoes for this look, or add in brown brogues for a more casual flair.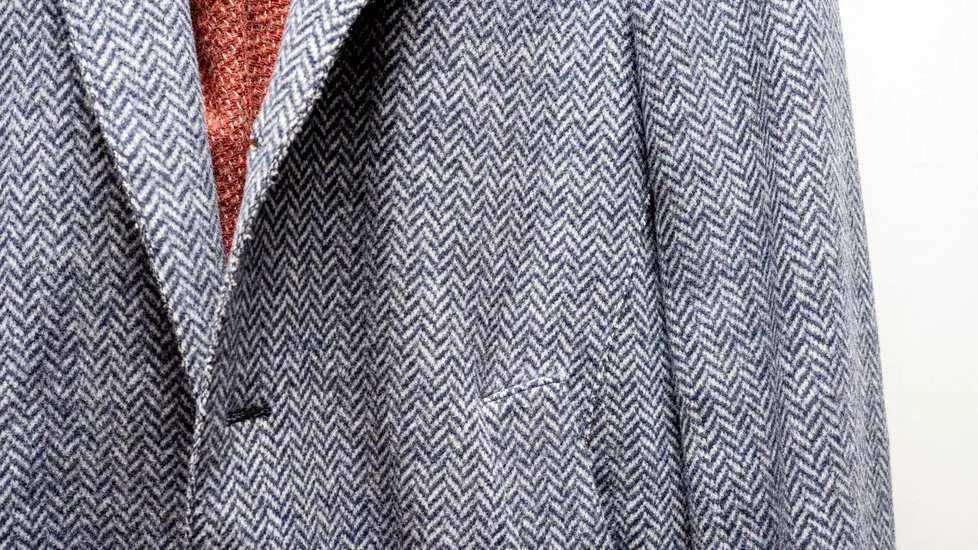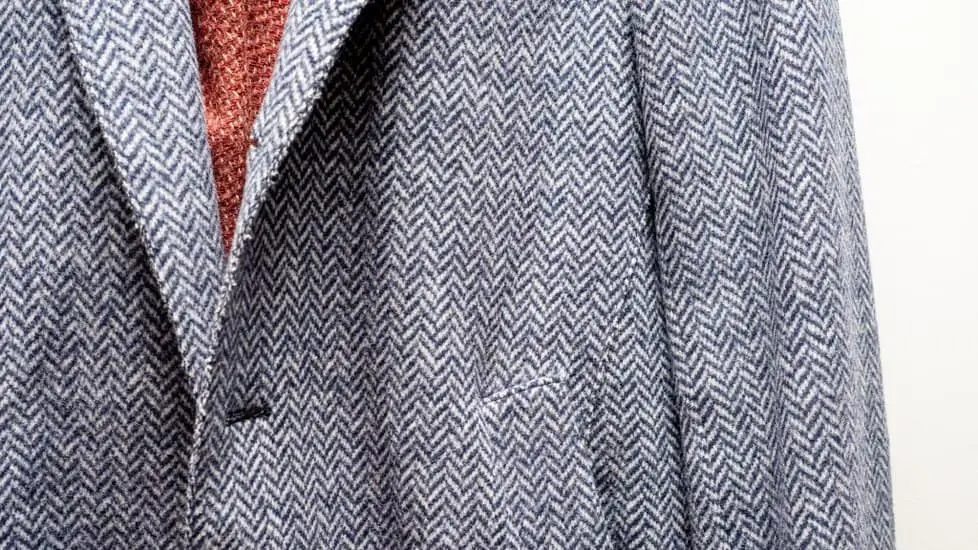 10. With a Printed Shirt
Adding a printed shirt to your blazer look is the perfect way to add some personality to your ensemble. Choose a pattern such as paisley or floral, and team it up with navy jeans and brown leather boots.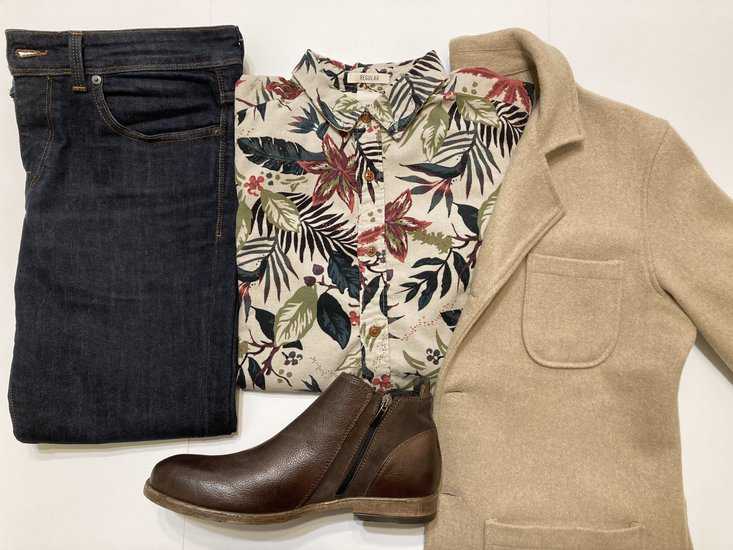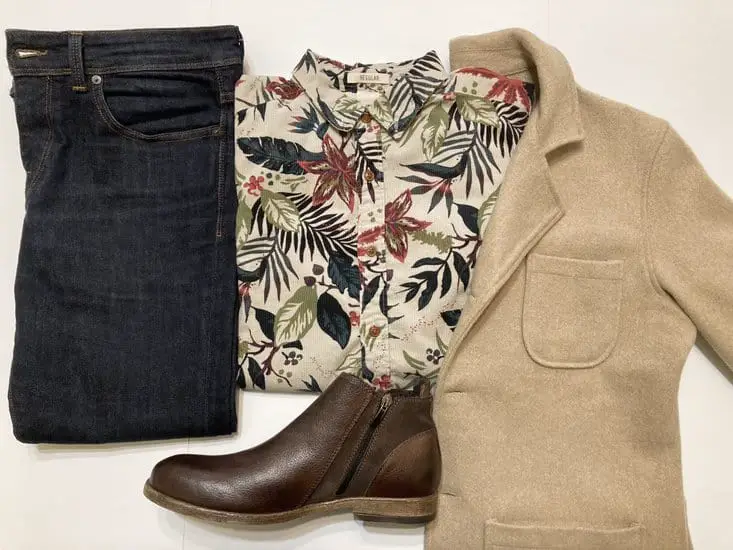 There are many more ways to style a camel blazer, as it is such a versatile item. Now, we will discuss some of the main accessories a tan blazer needs to help "finish off" an outfit involving one.
Did you know? A camel blazer is the perfect item to help you transition from summer into fall. It's light enough to keep you cool during warm days, but will also keep you warm when the weather starts to get a little chillier.
Best Accessories For a Tan Blazer
It is important to not skip out on the accessories when you are wearing a tan blazer. Accessories can truly make or break an outfit, and will take your look to the next level. Here are some of the best accessories for a tan blazer:
Pocket Squares
A pocket square is one of the most traditional and stylish ways to dress up a blazer. Whether you choose a patterned or plain one, it will add some extra depth to your look and make you stand out from the crowd.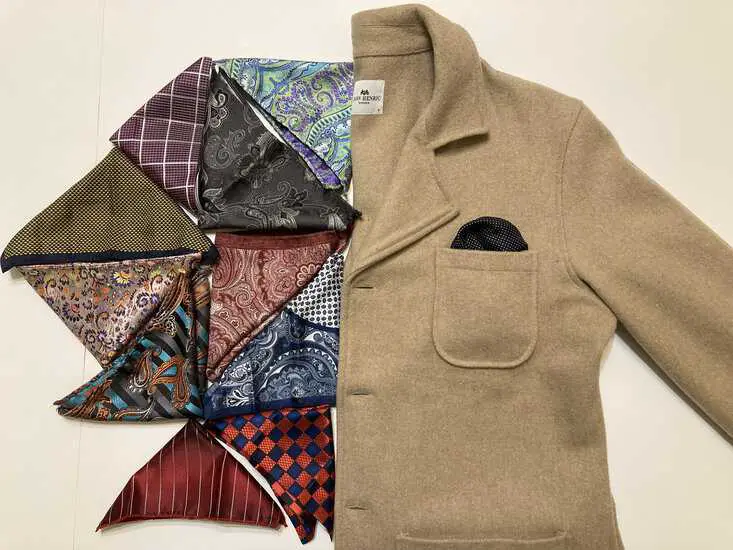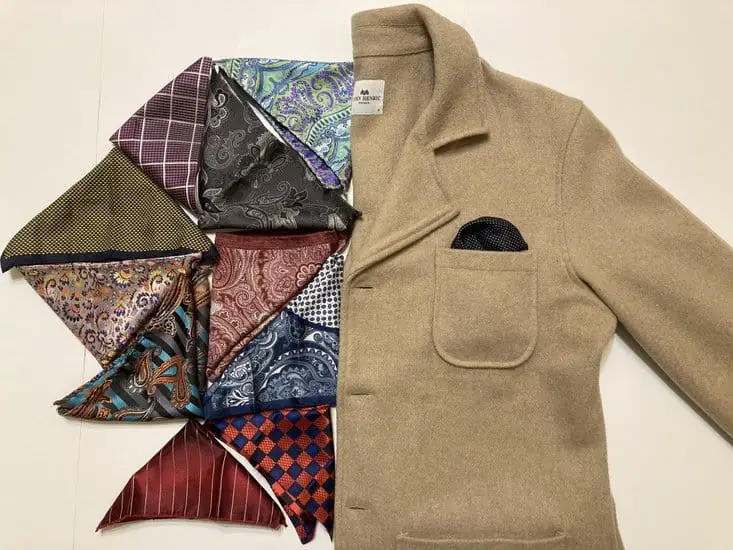 Ties
A tie is another great way to dress up a tan blazer. Choose something in deep shades of red, navy or green for an eye-catching touch. Alternatively, you can opt for a patterned tie such as stripes or paisley for a more modern approach.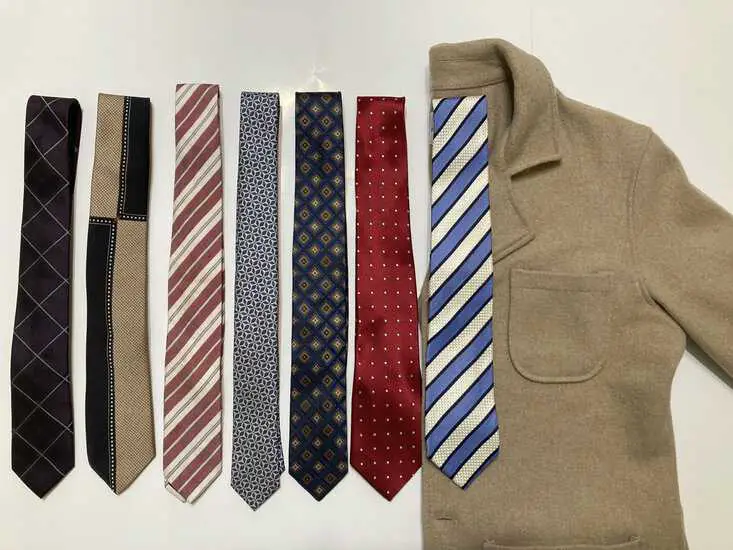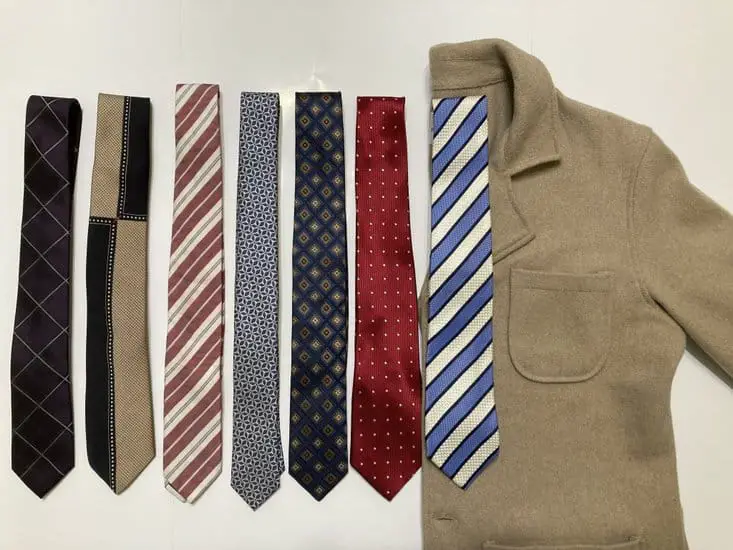 Suspenders
Suspenders can help to give a classic twist to any outfit, and they can look great with a tan blazer. If you feel daring, choose a striped pattern in deep tones, otherwise go for suspenders in a plain, neutral shade.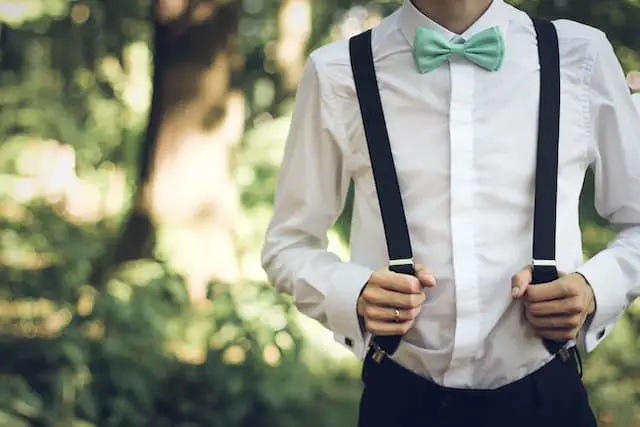 Leather Shoes
Leather shoes are a must-have in any man's wardrobe and look perfect when paired with a tan blazer. If you have brown leather shoes, they will work the best with this style of blazer, but black ones can also be an option. Just make sure to match the shoes to the other colors in your outfit.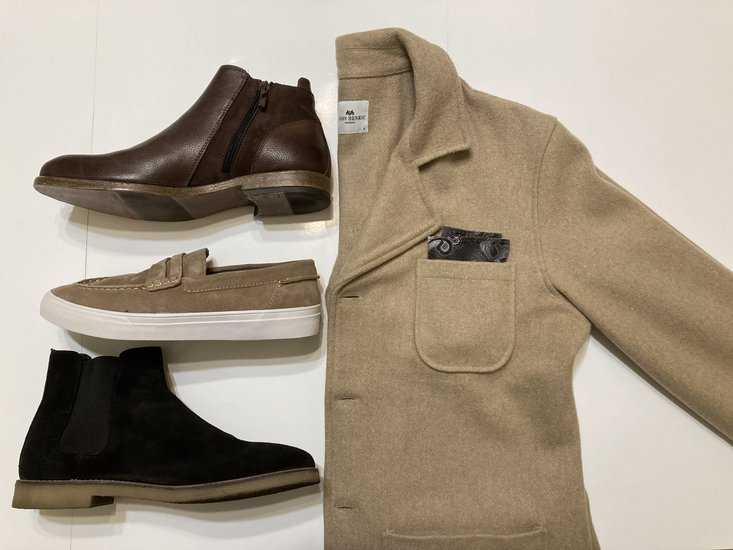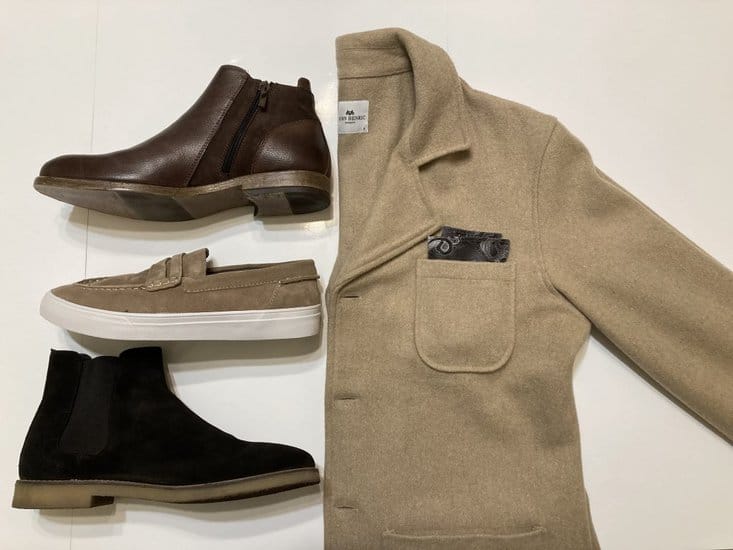 A Hat
If you want to add a traditional touch, try wearing a hat with your tan blazer. Fedoras and trilbies are a great option for any occasion, as they look both timelessly stylish and classic.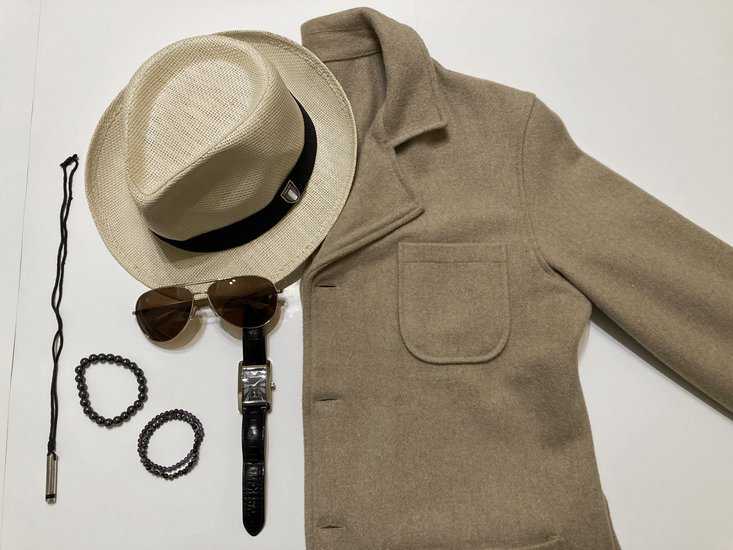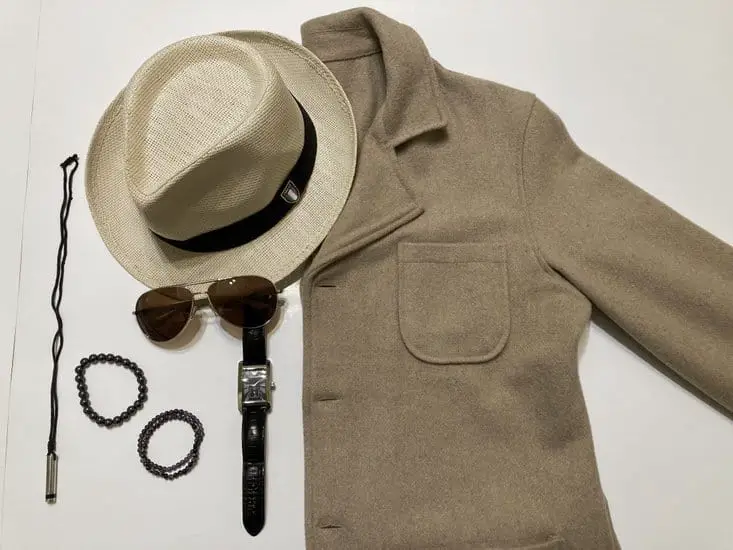 Watches
When it comes to accessories, the right timepiece is essential. A watch will add an elegant touch and is perfect for formal occasions. Choose something in shades of brown, black, gold or rose gold to make your tan blazer stand out.
By putting together a good blazer with the correct accessories, you can create an effortless yet well put together look. With these camel blazer outfit ideas and styling tips, you should experiment and create a look that really suits your style.
FAQs
Here are some frequently asked questions about camel blazer outfit ideas and styling tips:
What colors look good with camel?
Colors that look great with camel coat include navy, gray, black, white and brown. Try to avoid bright colors and shades such as yellow or green as they can clash with the neutral tones of the blazer.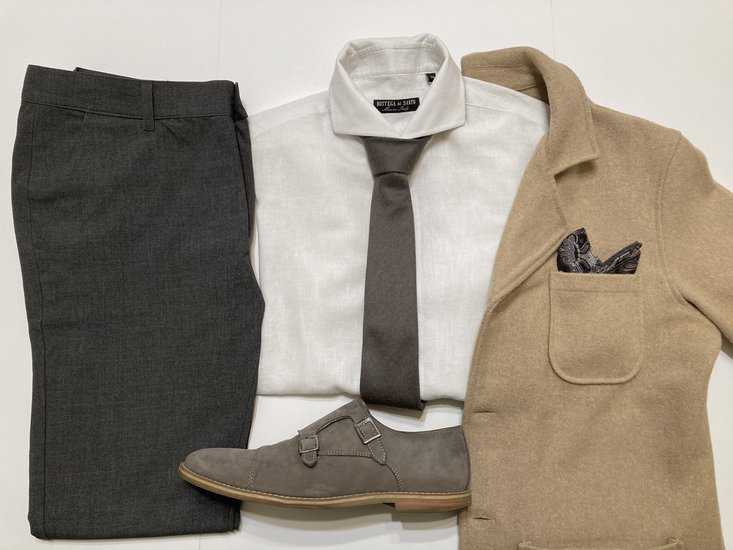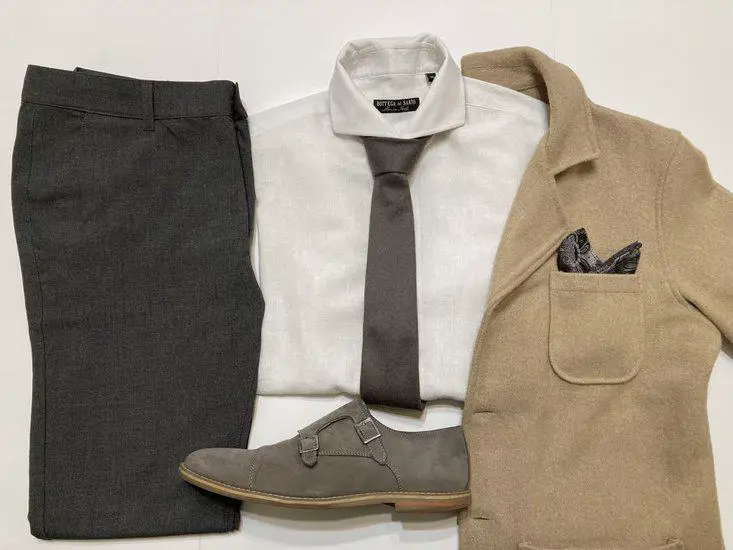 What pants to wear with a camel hair blazer?
The most classic pants to pair with a camel hair blazer are gray wool trousers. However, other colors that look great include brown, olive, beige, and tan. Choose something in a slim fit for a flattering look. Alternatively, try a pair of chinos or cotton trousers for a more casual style.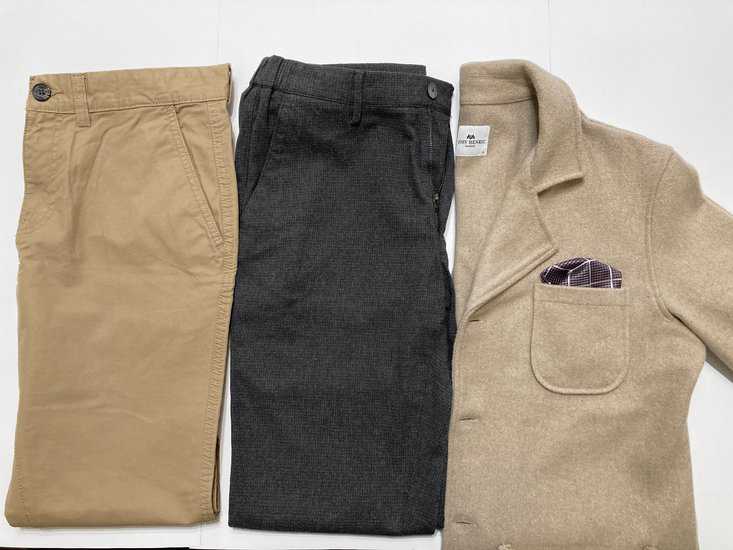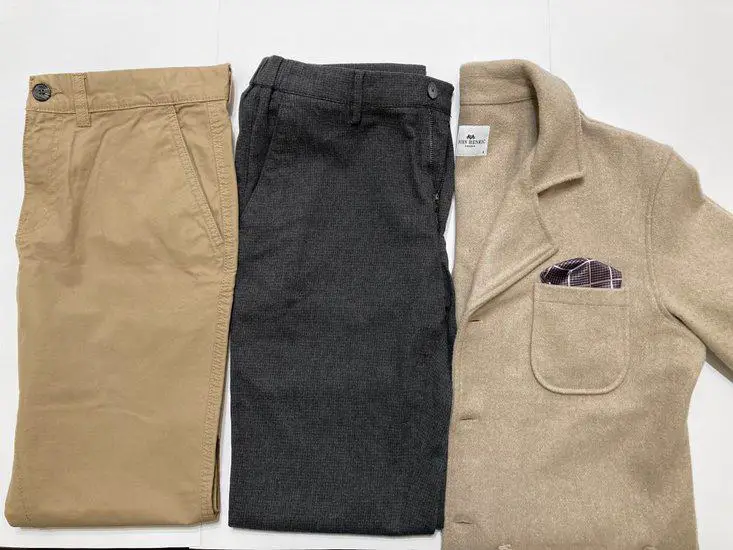 What shoes are best to wear with a camel blazer?
Shoes that look best with camel blazers include brown leather loafers, boots and brogues. Black can also work if you want to create a classic yet smart look. For a more casual ensemble, opt for sneakers or loafers in shades of white or beige.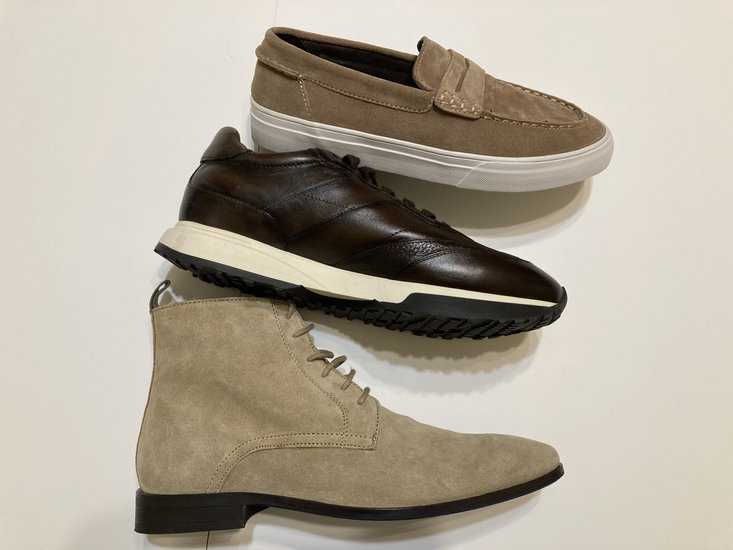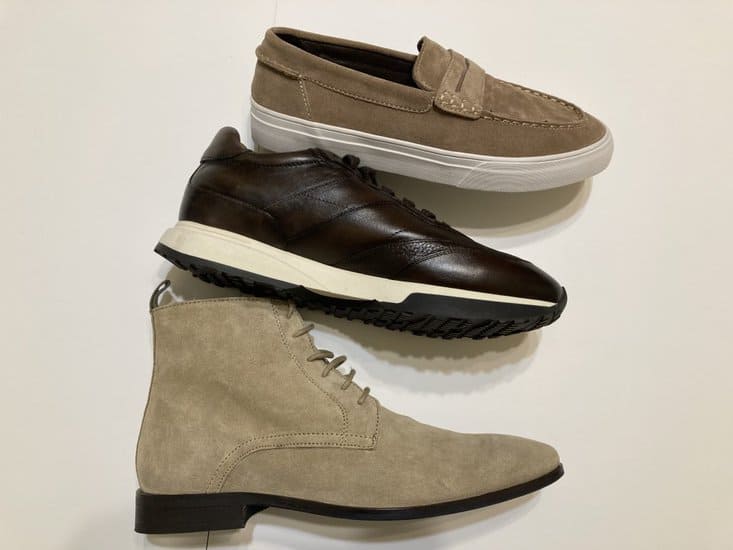 Final Thoughts
Some of the best camel blazer outfits are paired with chinos or trousers, a shirt and tie, and leather shoes. Accessories such as pocket squares and hats will take your camel blazer to the next level. While accessorizing is key, make sure to keep the focus on the blazer itself by combining it with complementary accessories.
We hope our camel blazer outfit ideas and styling tips help you confidently put together stylish outfits. Good luck!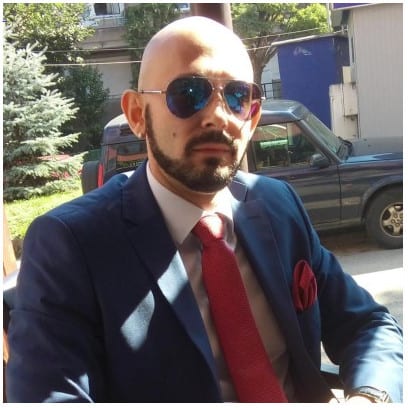 Samoel Ovanessian is the founder and creator of StylishAlpha.com – a website dedicated to men's fashion. As a proud owner of more than 200 ties, he loves digging through new clothing combinations for everyday use, formal events and even just for fun. You can read more about Samoel here.