Fashion rules tend to evolve with changing trends, but sometimes, it can get overwhelming to keep up and adapt to these changes. The problem usually occurs when too many rules are either left unspoken or controversially debated.
For instance, deciding whether to tuck or untuck a dress shirt under a blazer or suit can leave some men scratching their heads. 
Most men prefer wearing their shirts untucked with jeans or shorts, but when it comes to blazers, tucking is considered the ideal way to nail the look.
However, when you're supposed to abide by the casual approach, untucking the shirt based on the shirt's length and layering is key to pulling off that cool business casual look. 
Since the fashion industry is changing rapidly, making informed choices about your outfit has become a lot more difficult. If you're one of those struggling to figure out the best option for your attire, you're just at the right place because here we will share all the tips that you can follow for a sartorial fashion experience. So, let's dig in! 
How to Know Whether to Tuck In Your Shirt or Not?
In most cases, it is obvious that an untucked shirt is reserved for casual occasions while a tucked shirt is usually considered for formal ones, but this can never be a final decision.
It is because the world has changed dramatically ever since the pandemic. Therefore, the suit-and-tie business option has been ditched for a more business casual look in most workplaces. 
Due to changes like these, people get confused and anxious about what attire to choose to look the part. To help out in such situations, we have created a list of factors that can help you figure out the best attire that goes for you:
Don't miss out on these other top men style guides:
1. Style of the Shirt
It may seem new to you, but the style of a shirt majorly contributes to whether it will be tucked in or not because it's the general rule that the more formal a shirt is, the more likely it is to be tucked in. This is why dress shirts look more appropriate when tucked in under a blazer.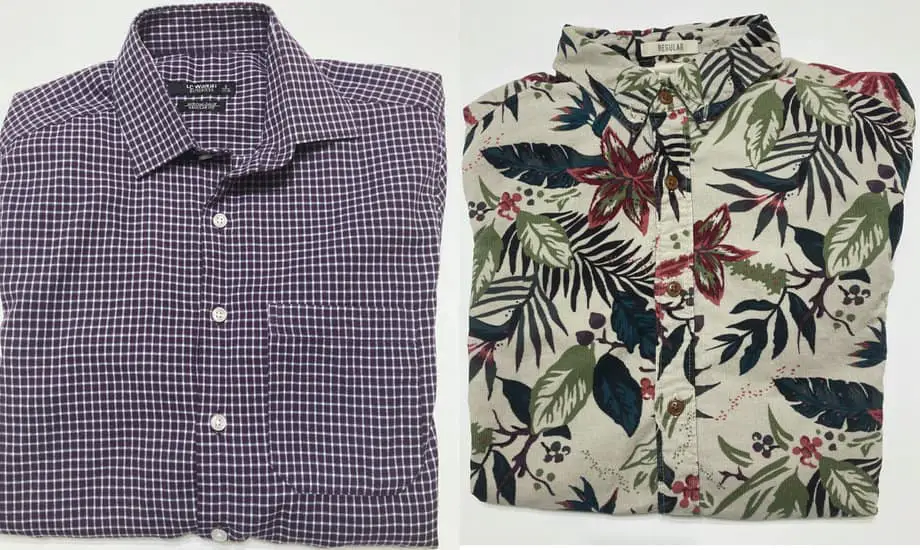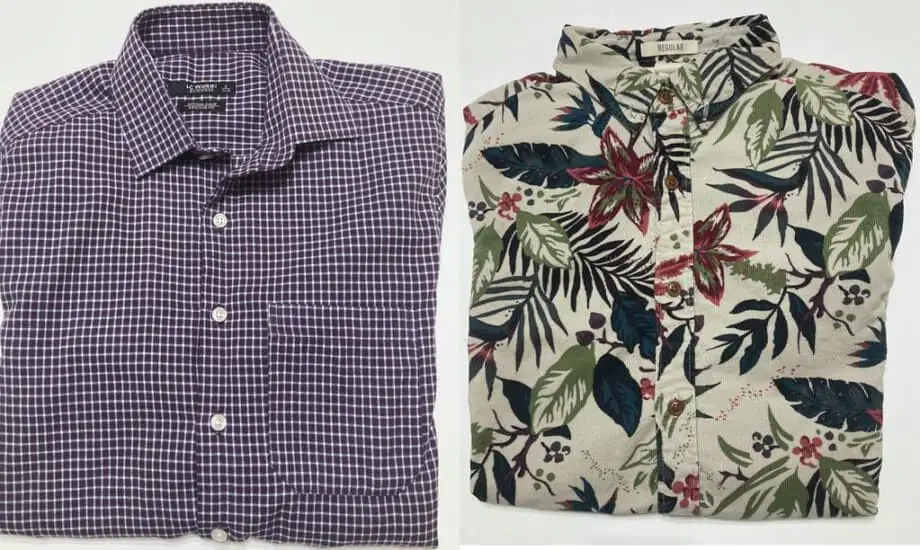 That being said, it's even hard to deny the fact that other styles of shirts like polos, tees, and henley shirts also look better tucked in when worn under a blazer. However, this decision can vary depending on the personal taste and suitability of a person. 
2. Length of the Shirt
When it comes to the length of the shirt, there is no hard and fast rule. You need to remember that shirts longer than your blazer will be tucked in, and this option applies to all styles of either casual or formal wear.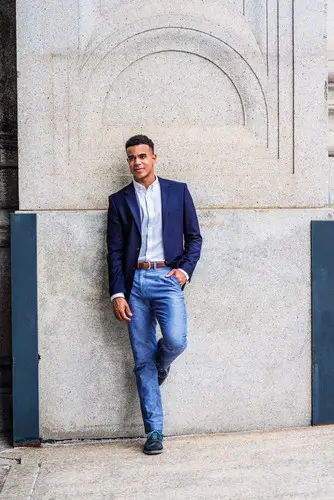 The length of the shirt is not the only thing you need to take into account, instead, consider the styling of the shirt as well. A dress shirt usually has a long and contoured hem at the back that is supposed to be tucked in and therefore, if it is left untucked, the shirt gives an untidy and messier look.
Other shirts are tailored to fit well while being left untucked, which can help ease decision-making.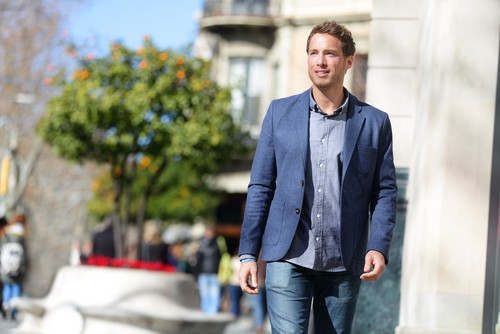 3. Dress Code
Now comes the final and most essential factor. After considering the style and length of the shirt, consider the setting where you'll go to make a final decision. If it is a formal event, you should tuck in your shirt.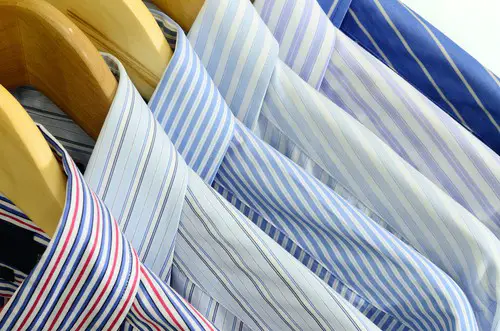 However, if it is more like a business casual event, you can choose based on your preference. Prioritize your comfort when you have the chance and choose whatever you want to when going to a smart-casual event. 
How to Wear Untucked Shirts With Blazers?
Now that you've learned about the factors that are likely to help you in deciding whether to tuck or untuck your shirt, you may have realized that more factors prioritize the tucked-in option for dress shirts. However, if you're someone who wants to opt for the untucked option, what can you do?
Well, you'll have to rely on the following factors to figure out if untucked shirts can be worn under blazers or not:
1. Choose the Right Style
Since blazers are mostly worn as part of formal attire, you'll have to put some extra effort if you want to wear an untucked shirt under them. Only then you'll be able to embrace the casual untucked look of a dress shirt. 
When referring to casual, it doesn't always mean unpolished or sloppy. Instead, casual can also add versatility to a look if the untucked option is carefully considered.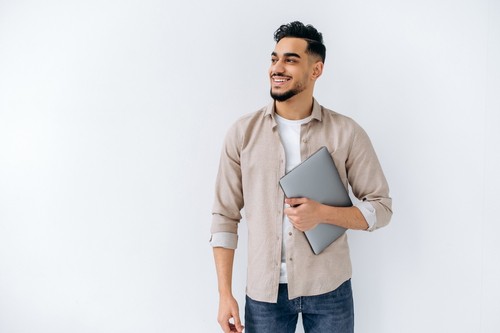 Therefore, choose a dress shirt that has a hemline matched at the mid or lower edge of the trouser pocket. This will allow you to enjoy a neat and clean look despite the fabric's length and untucked features. 
2. Get the Shirt-Blazer Ratio Right
As mentioned above, the length of the shirt compared to the length of the blazer is an important factor to consider because this will determine the balance proposition of your outfit.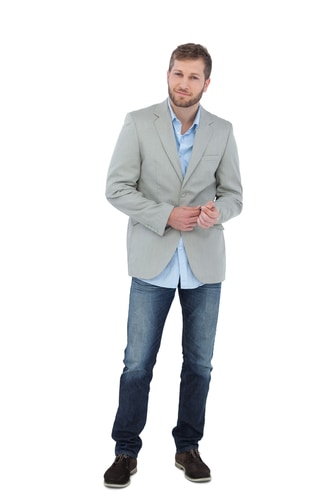 If you plan on keeping your shirt untucked with the blazer, make sure that your shirt has the same length as your jacket. Nowadays, many clothing companies specifically decide the length and hemline of shirts to make them suitable for untucked options. 
3. Adding Color Contrast
Then the next factor on which you can work is the color-contrasting theme. If you've decided to rock your blazer with an untucked shirt, you can do it by simply adding color contrasts between your shirt and the blazer. 
Choose a contrast between a light-colored item with a dark-colored one or a neutral item with a pastel one. These options are the best ones because both of them look decent enough. For instance, an untucked white shirt will look great under a classic navy blue blazer.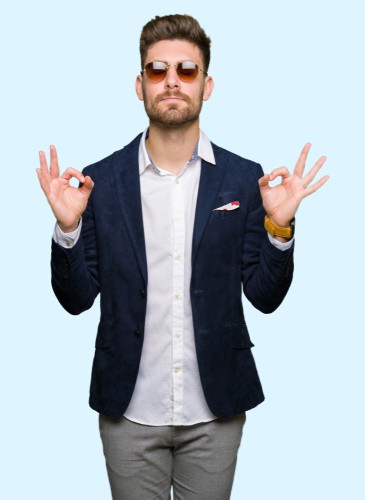 Apart from these, you have plenty of other options to choose from. Simply choose whatever looks the best and most interesting to you. 
Why Untucking Your Shirt Is Preferred?
Since dress shirts and all other styles look best when tucked in, it is often questioned by many why people even choose the untucking option. So, here are a few reasons for that:
An untucked shirt allows more movement than a tucked one. It gives more comfort and space to a person and doesn't restrict him to specific sitting patterns.
It is mostly weather-appropriate in the summer. Untucked shirts are perfect for the hot season because they are more breathable and allow the skin to feel better. 
Further, it has been identified that men are more comfortable keeping their shirts untucked because this can save the shirt from bulking around the waist. This is an assessment made by the younger men who are still figuring out the ins and outs of wearing an outfit.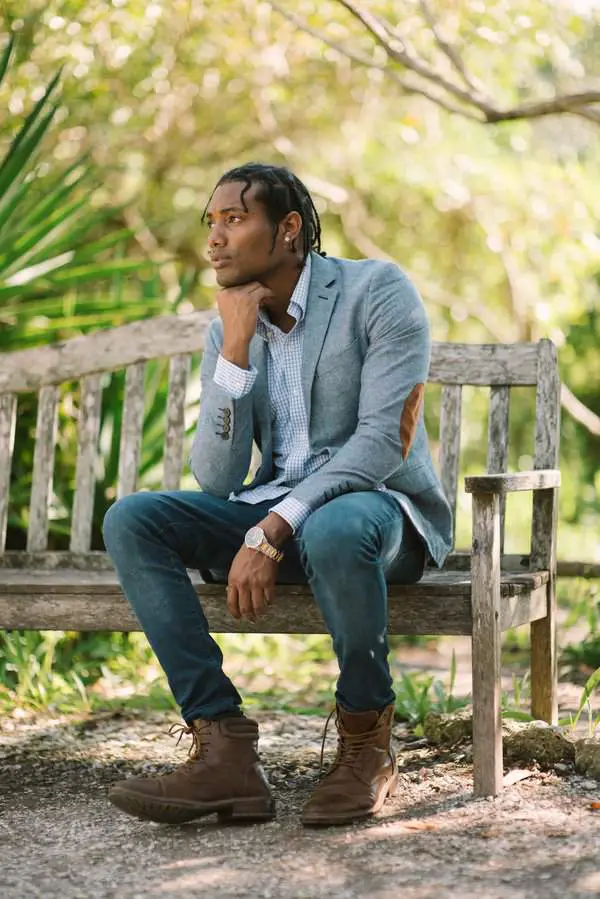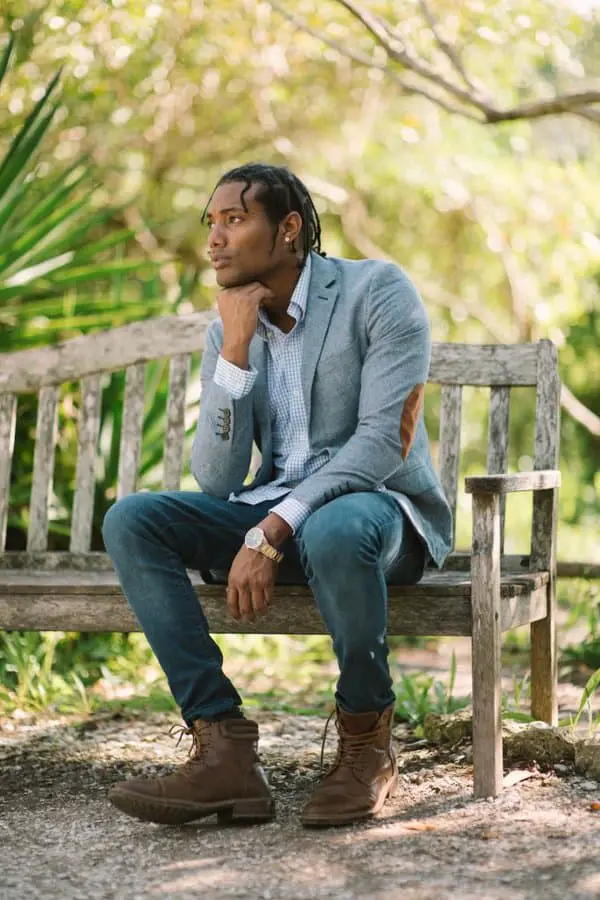 Tips for Wearing a Blazer with an Untucked Shirt
Wearing an untucked shirt requires a lot of precautionary measures because it is mostly uncommon under a blazer. Apart from the type of setting and the style of the shirt that is selected to be untucked, some other tips that can help you nail the look include:
The fitting of a shirt has a great influence on the personality of a person. Some shirts have a looser cut by design, for instance, the Hawaiian shirts are the ones that are made to remain untucked, but even if their fitting is not adjusted, they look messier and disjointed.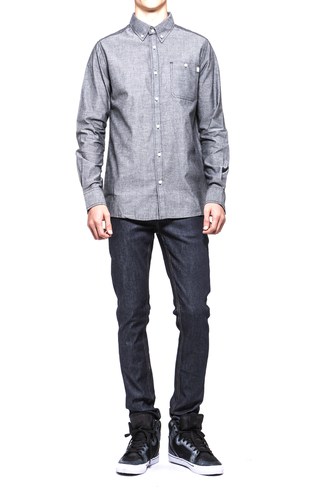 The type of blazer worn along the untucked shirt also matters a lot. Specific types of jackets go well with specific styles of shirts. 
Frequently Asked Questions
Can you wear a suit with an untucked shirt?
Yes, you can wear a suit with an untucked shirt to enhance your basic look into an attractive one. By considering some details, such as the style, length, fit, button rules, and dress code of an untucked shirt in view, it can be paired with a suit perfectly. In this case just make sure to wear sneakers and not shoes to enhance the casual look.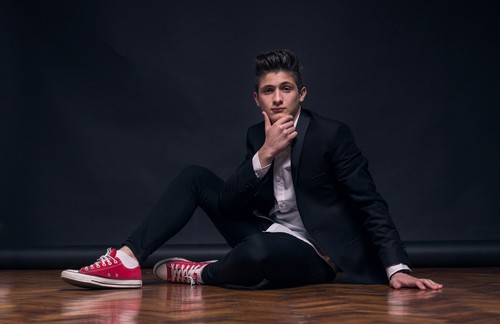 Is it unprofessional to wear an untucked shirt?
In the olden days, yes. However, times have changed. Many working men and women prefer wearing an untucked shirt with jeans, skirts, and shorts to pull off that business casual look without seeming unusual or unprofessional. In fact, the new norms of the fashion industry promote the use of untucked shirts in offices as it offers a comfortable option for any fit.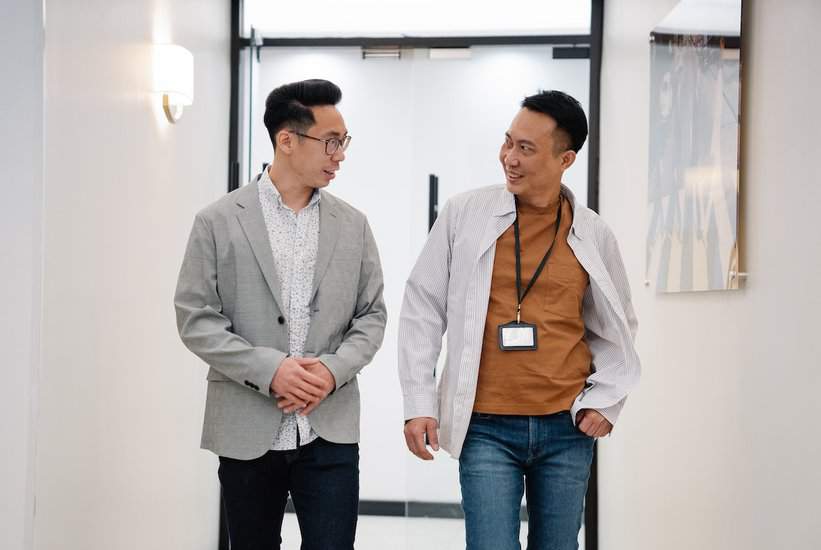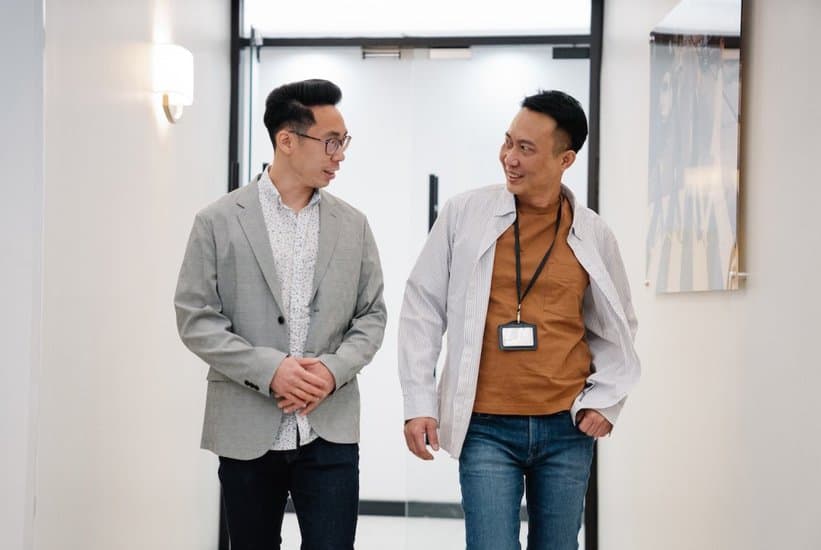 What shirts can you wear under a blazer?
If you're attending a formal event, it is best advised to wear a dress shirt under the blazer. However, if the look is supposed to be a casual one, wearing polo shirts, tees, and henley shirts are also seen as suitable options.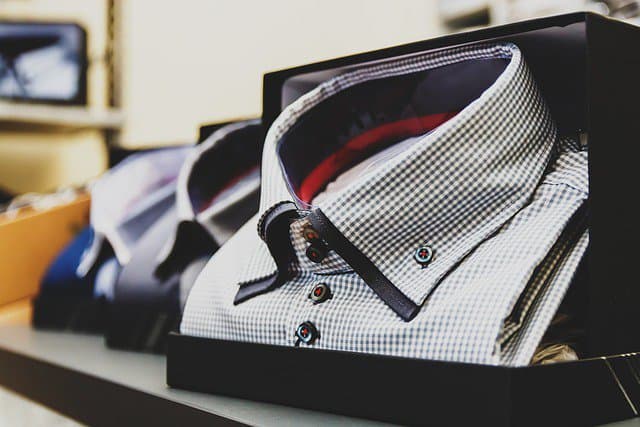 Final Thoughts
Once you have tucked in your shirt, there is no going back! This is because once a shirt is tucked in, if you untuck it, it will only cause the shirt to look messy, creased, and untidy. Therefore, when in doubt, leave your shirt untucked. If you find yourself in a situation where a more formal look is required, you can always tuck it in to dress up your outfit. 
Wearing a blazer with an untucked shirt can act as a game-changer but can also result in a fashion disaster if not done right. This is why it is best to consider everything in this guide before acting out!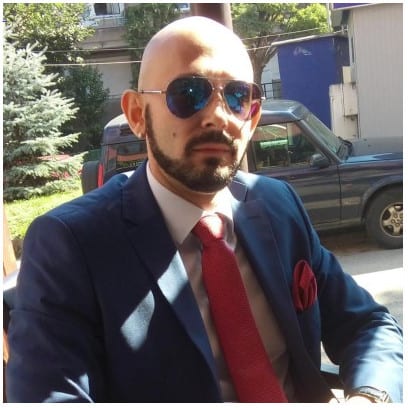 Samoel Ovanessian is the founder and creator of StylishAlpha.com – a website dedicated to men's fashion. As a proud owner of more than 200 ties, he loves digging through new clothing combinations for everyday use, formal events and even just for fun. You can read more about Samoel here.