A blazer is something that helps you look put-together on special occasions. Most of us consider blazers as part of professional attire only. Whether it's a business meeting or a professional dinner with your boss, a blazer is something that can always elevate your outfit and help add versatility and professionalism to your formal look. 
Men can wear blazers casually. In fact, it's a great fashion style that looks really cool on them. Although it's a popular belief that blazers should be reserved for formal occasions, it is not entirely true. Men can style blazers for a variety of looks, out of which casual wear is the most liked one. The factors that certainly make a blazer casual include the color theme, material, fit, and styling.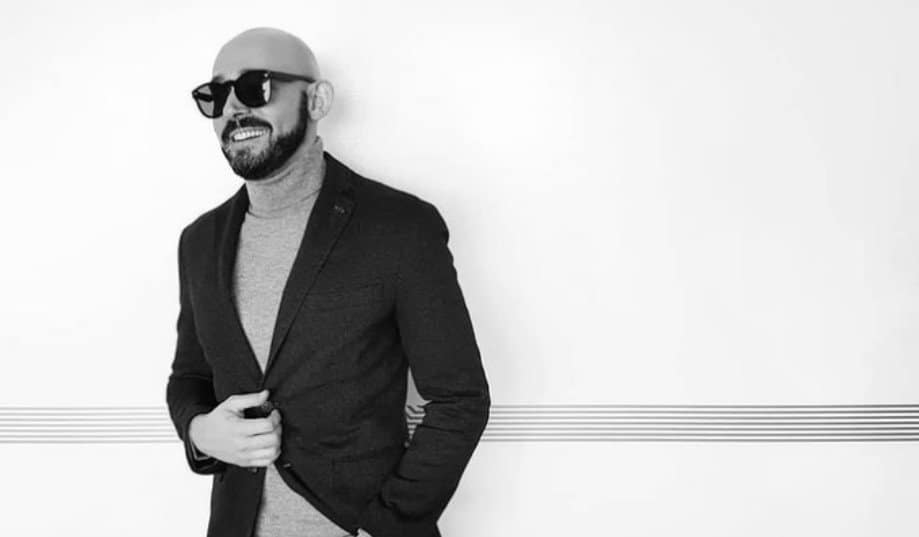 wanted to wear them to small casual events but have always been afraid of people's judgment. 
In this guide, we will share some tips that will help you wear blazers casually and nail the look for both professional and casual events. 
What is A Blazer, and when was its Origin? 
A blazer is a traditional, thigh-length, double-breasted jacket that is usually worn at special and formal events. The brass buttons on the sleeves and the fine edges of a blazer lighten up the personality of a person. This versatile garment has its origins in the late 19th century when the young Queen Victoria visited a ship named HMS Blazer, which was part of the Royal Navy. 
During the royal inspection, the ship's captain ordered all of the crew members to wear navy blue double-breasted jackets over their sweaters; that look was splendid enough to be stuck in the minds of everyone. The look was appreciated to the extent that blazers were considered a preferred garment for the daily style.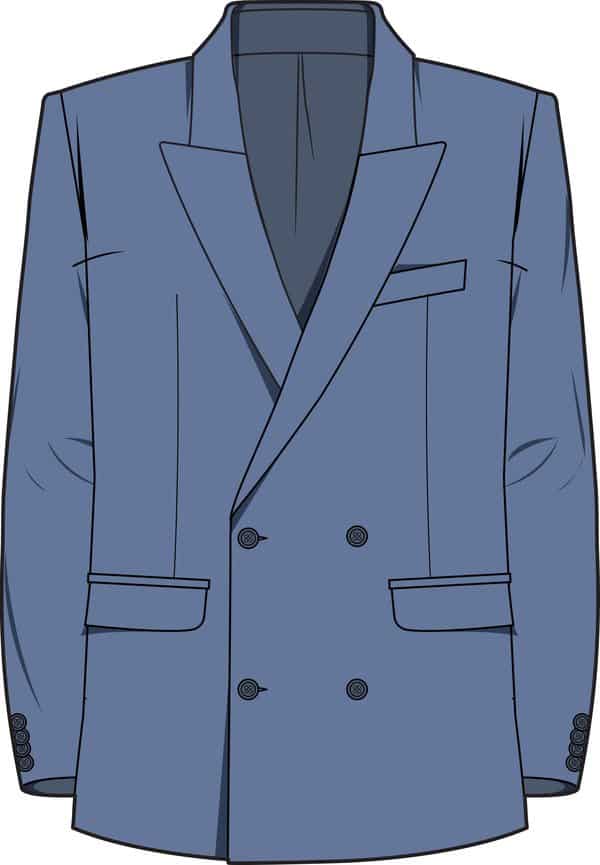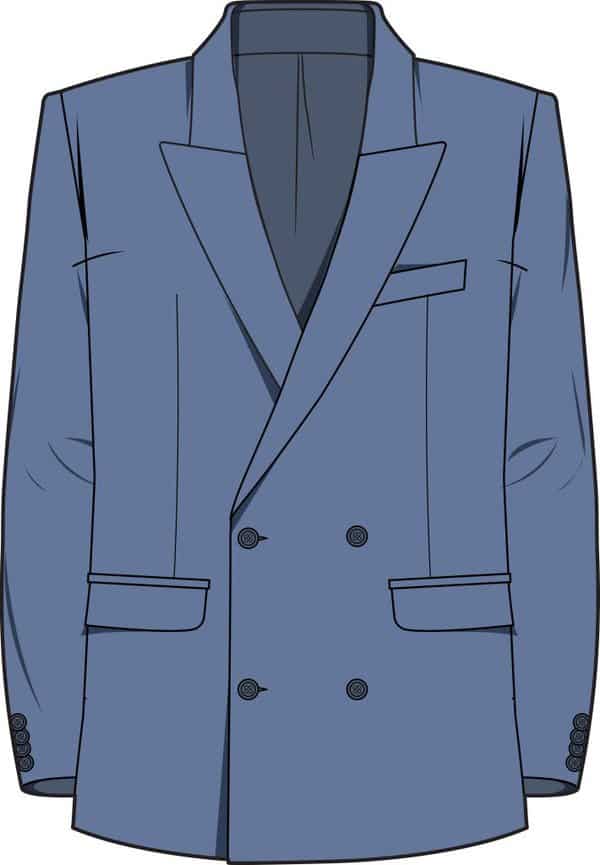 There have been many disagreements with this origin because some people think that blazers were first worn by rowers at Cambridge. It is believed that the rowers wore blazers to glorify their athletic event. They especially wore it in the bright red color and therefore, many assume that the word blazer also came from that fire-like color. 
Check out these other top guides on the perfect blazer outfits:
What Types of Blazers Are Casual?
When it comes to blazers, the style matters, but what matters even more is the fabric that makes it both casual and weather-appropriate apparel. Blazers are timeless, and therefore, they have remained trend-setters through every season. 
Based on the comfort, fabric, and styling features, casual blazers can be categorized into five different types:
1. Cotton Blazers 
As the name suggests, the most unique and key feature of these blazers is their fabric. A cotton blazer is fit for summers when wearing breathable outfits becomes the utmost need.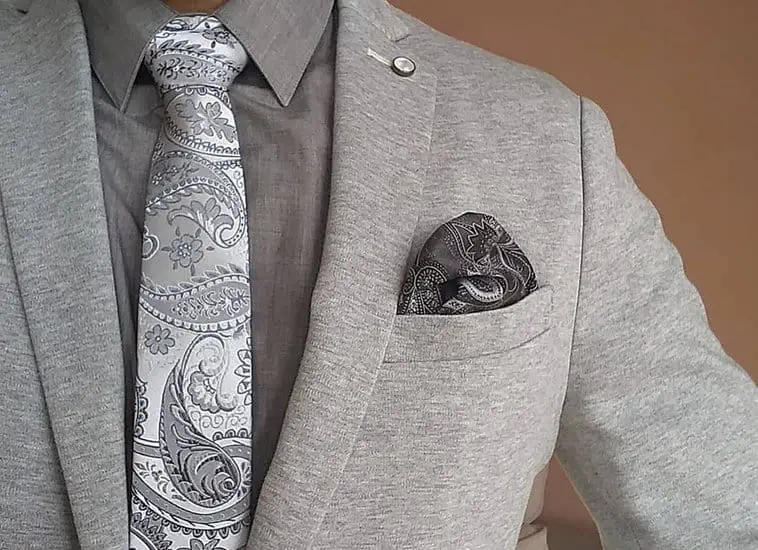 The hot weather already causes enough exhaustion for people, but luckily, the versatility of the cotton blazers allows people to maintain their professional look without putting much effort into it. 
2. Linen Blazers
Linen blazers are even relaxing for summer because their fabric is slightly lighter than cotton ones. Be it a long wedding day or a packed office schedule, linen blazers can always become your go-to apparel to keep your day both comfortable and enjoyable.
3. Wool Blazers
Since blazers should be season-friendly, wool blazers are great for colder months. When winter hits you, and you're too stressed to attend a business meeting in your sweater, add up a blazer to your outfit because it will keep you comfy throughout the day.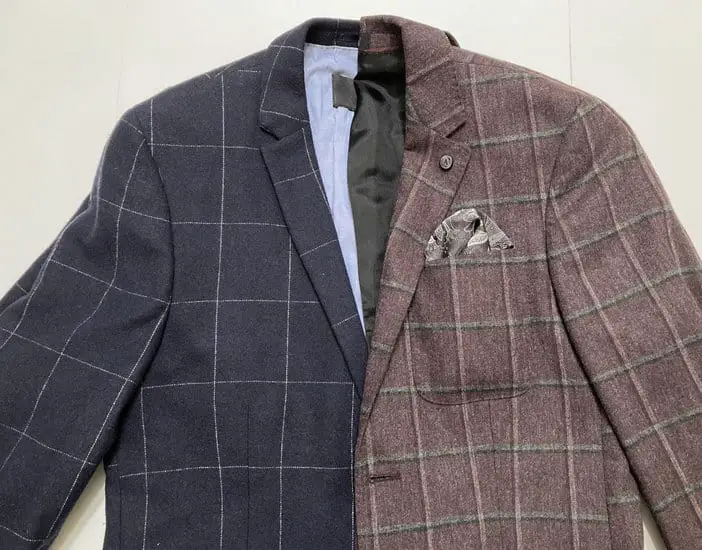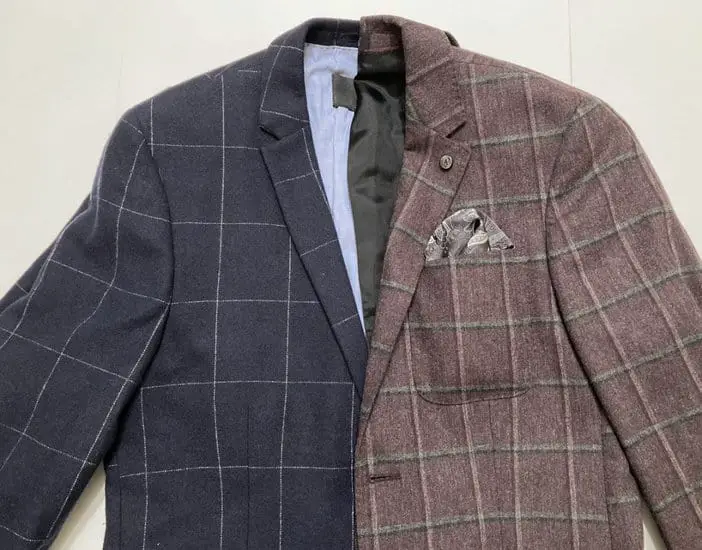 Wool blazers are usually made of thick fabric, which makes them heavier. The thick fabric can warm you while adding more structure to your look. 
4. Single-Breasted Blazers
This type of blazer is different from others based on its style. Single-breasted blazers are jackets that have only one column of buttons and a narrow fabric style. They usually have two, three, or four buttons and are appropriate for a whole list of occasions, such as a formal business meeting or a casual date night.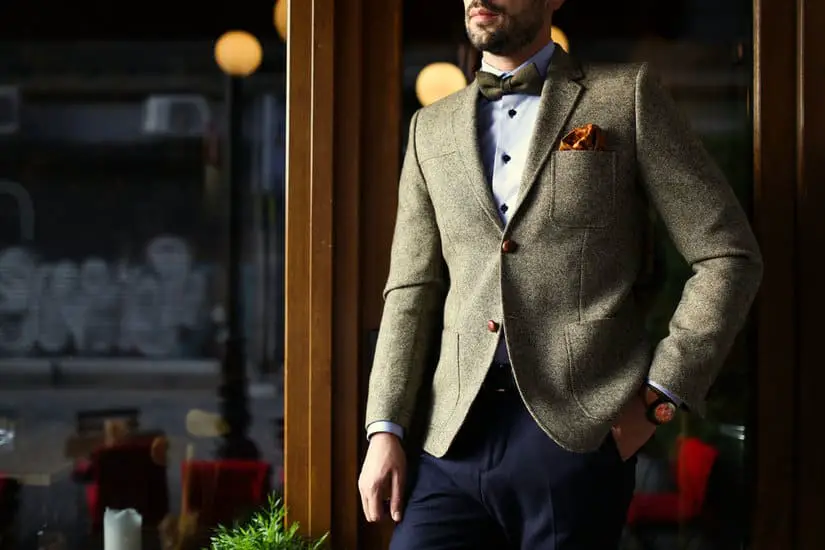 More people wear single-breasted blazers because they look more like a daily outfit, so you should have a small collection of them in your wardrobe. 
5. Double-Breasted Blazers
Unlike single-breasted blazers, double-breasted blazers have a more formal look than casual ones. They require more fabric to make the folds at the front and have two columns of buttons.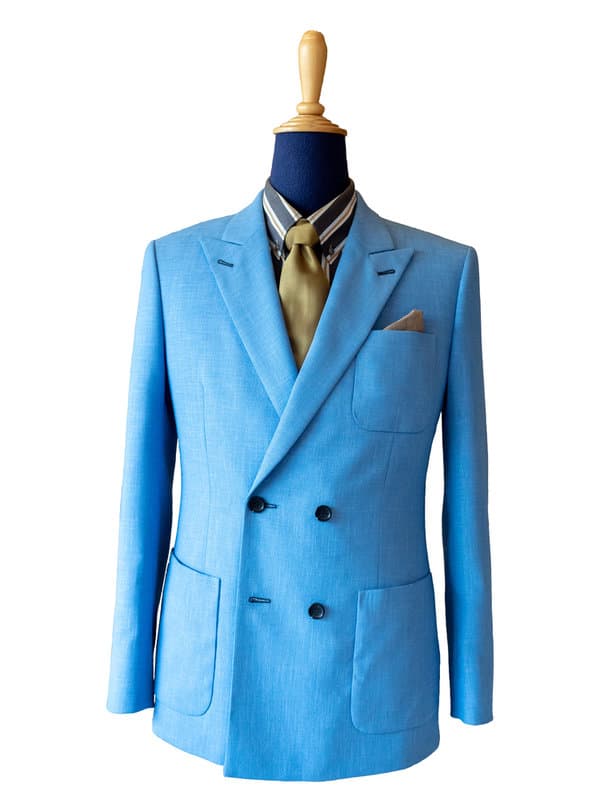 Since their style has a lot going on, they are probably not the best blazers to be worn at a casual event. However, when they are worn for the right event with the right outfit, they look great. 
Apart from the casual blazer types that solely depend on weather demands, blazers can also be worn in luxury fabrics that are suitable for celebratory events. They are good to go for all the casual and fancy occasions, and therefore, the limit of styling them is also endless! 
How Can Men Style Their Blazers Casually?
Men can wear blazers casually as it is not at all an apparel that has professional limitations. Blazers are timeless jackets that anyone can style according to their preferences. Their suitability towards different events depends peculiarly on the way you style them.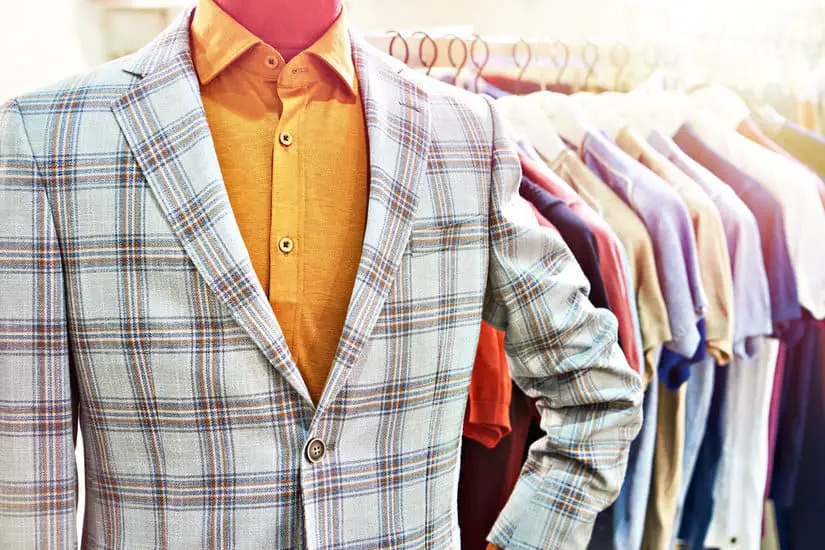 Adding a blazer to your wardrobe enhances your clothing collection seven times more but learning how to style them opens up the door to endless possibilities. You can wear a blazer in as many ways as possible, you just have to learn some tricks to do it the right way. Here, we've listed some tips that can perfectly help in styling your blazers casually. 
So, let's dig into them:
1. Don't Wear Them As a Suit
A blazer is a less formal version of a suit jacket; therefore, it shouldn't be worn as a suit with matching dress pants. It is best advised by various business professionals that matching suits are usually for events that have a formal dress code. It doesn't apply to casual events.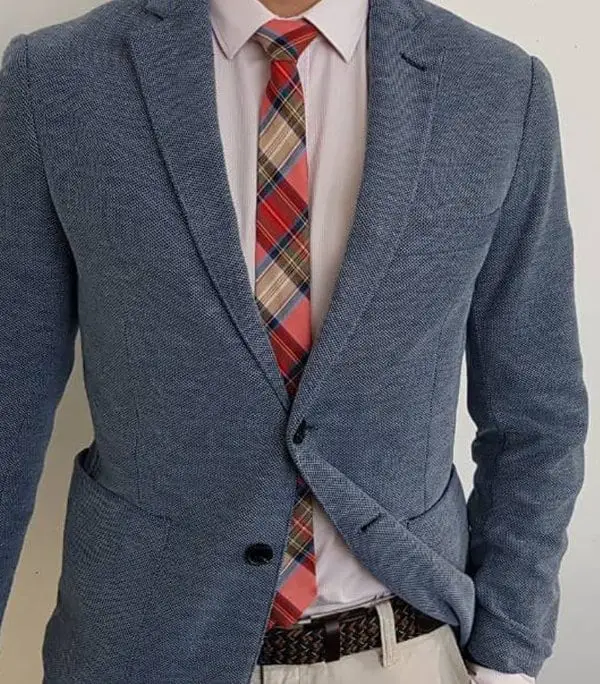 2. Color Contrasting Theme
Although blazers can be worn in different styles, if they are not paired with contrasting or decent-colored dress pants, they lose their worth. For every color, there is a theme that balances the whole outfit.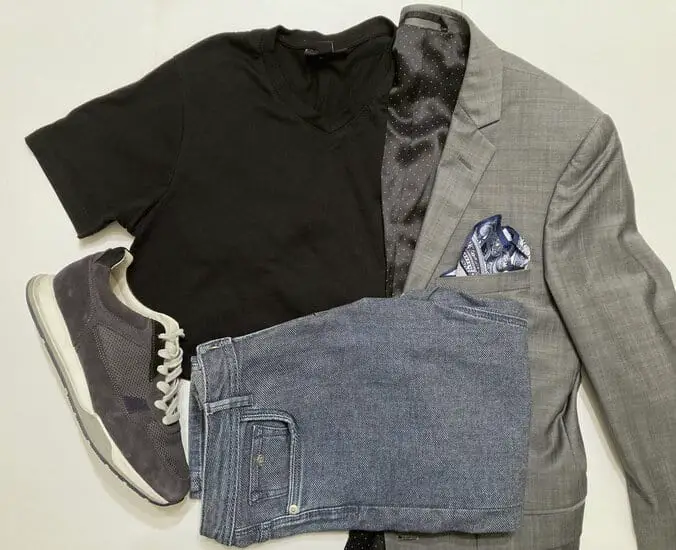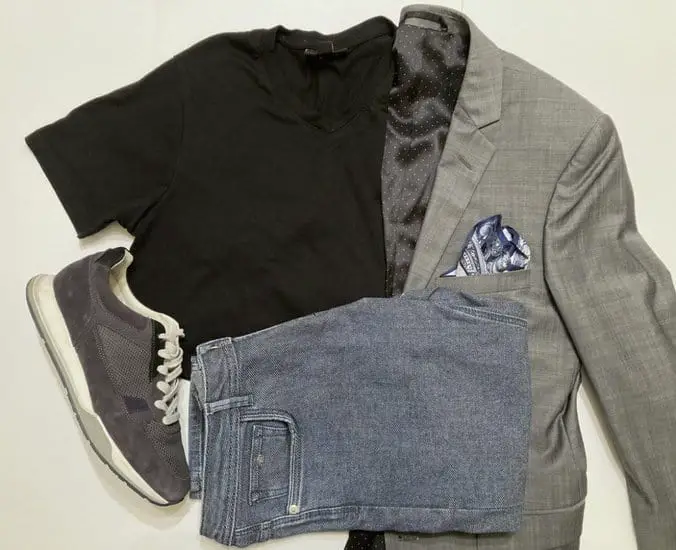 For instance, gray is the most commonly worn blazer for work. People like to pair up this color with black, navy, or brown slim-fit trousers, and to keep it casual, a T-shirt or jumper looks the best. Further, by adding your stylish trainers, you can complete your casual and comfy outfit that also looks professional. 
3. Don't Wear Dress Shirts 
To maintain a casual look, it is best that you go for comfy T-shirts. Don't look up to formal dress shirts because they will take away your casual vibe.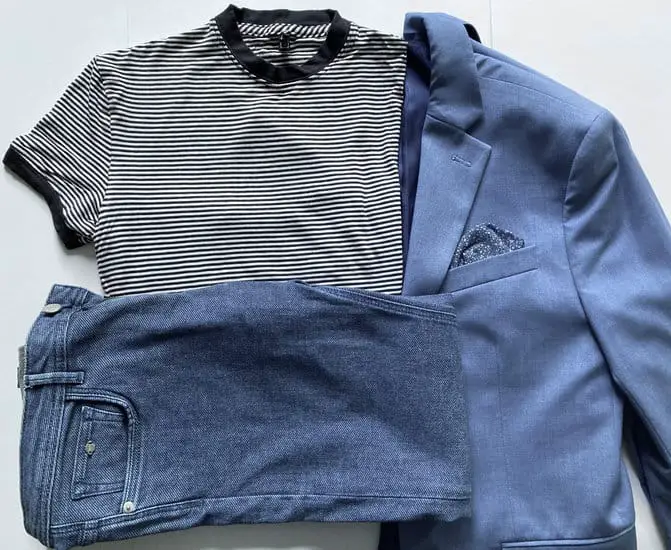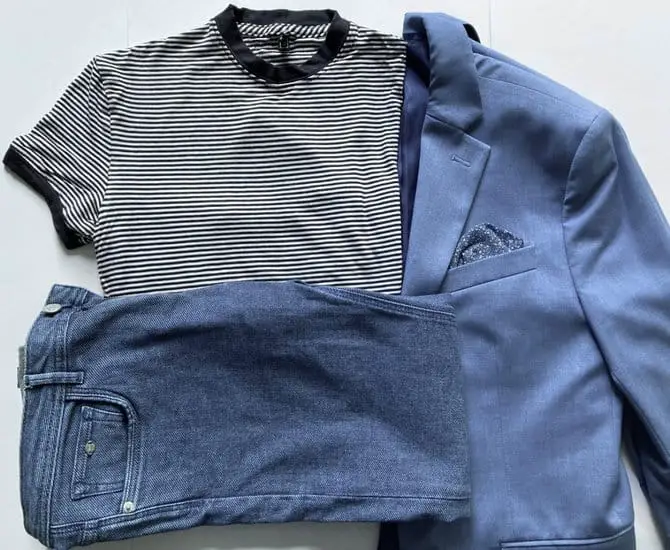 You can wear a solid, round-neck or graphic tee under your blazer. The style of the T-shirt depends solely on your personal opinions. Add up some casual accessories as well to enhance the whole casual look and make your lifestyle comfortable. 
4. Buying the Top Quality Blazers
When you invest in a blazer of top quality, it surely lasts for years. The changing fashion trends will evolve with time, and the fits and style may change as well, but wearing blazers will never go out of style. This is probably why you should invest in a blazer and purchase the top-quality one so it can be a staple in your wardrobe for a long time.
Frequently Asked Questions
Is it okay to wear a blazer casually?
Many people think that blazers are specific for formal occasions. However, it is completely okay to wear them casually as well. Blazers can be worn for both casual and formal events, you just need to learn some tricks that can convert your outfit into both professional and comfy attire.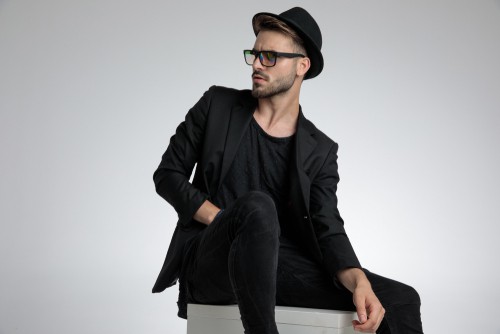 How should a man wear a blazer casually?
A man should wear a blazer casually by pairing it up with some decent colored slim-fit trousers, casual tees, stylish trainers, and some accessories as well. A blazer worn without a formal dress shirt or dress pants is simply casual. A tip that can add up to the casual look is to keep the buttons open and avoid the necktie.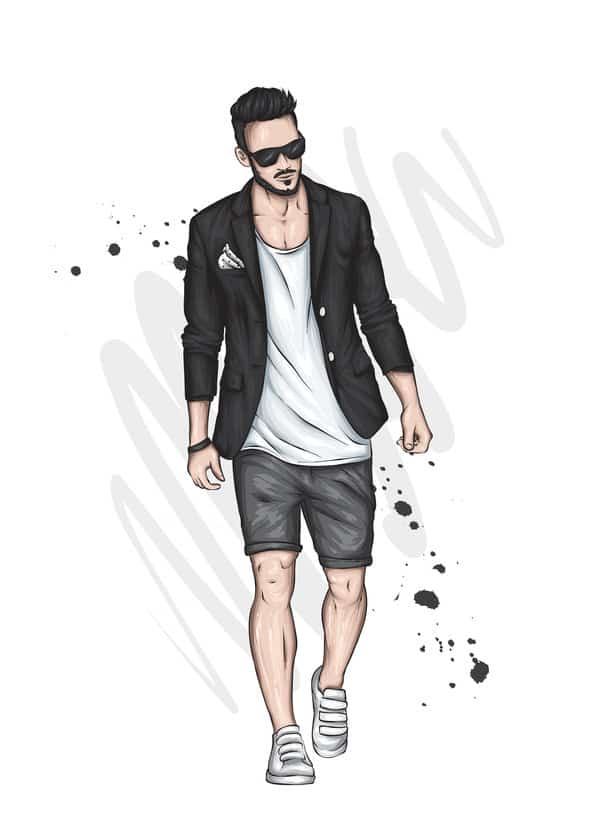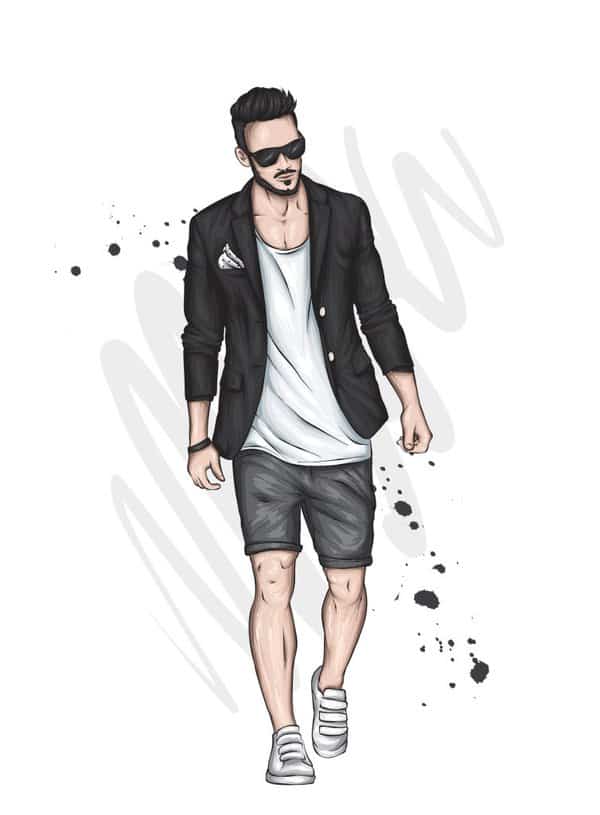 Are blazers casual or formal?
Blazers are both casual or formal, it simply depends on the way you style them. The factors that decide whether a blazer is casual or formal include the color theme, fitting, fabric, and accessories. 
Final Thoughts
A blazer is considered the most versatile clothing apparel because it's one single article that can help style your look in multiple ways. Wearing a blazer as a casual outfit in your daily life is not the toughest thing you can ever desire. Therefore, if you don't want to become the center of attention for wearing a formal blazer in front of others, try changing your style to maintain an appropriate outfit while fulfilling your desire. 
The key to maintaining a subtle and casual style for your outfit is to pair it up with the right accessories and inners. This article may have helped you in finding the most suitable matchings with the different blazer fabrics. Thanks to the diversity of styles in the fashion industry, blazers can be worn for every season and occasion.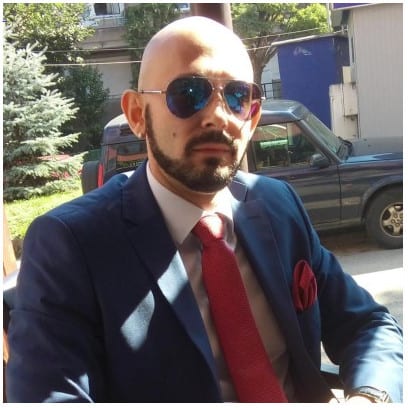 Samoel Ovanessian is the founder and creator of StylishAlpha.com – a website dedicated to men's fashion. As a proud owner of more than 200 ties, he loves digging through new clothing combinations for everyday use, formal events and even just for fun. You can read more about Samoel here.